Join For Free and Get Notified of New Chapters!

Are you enjoying a great story and want to get an alert or email when a new chapter is posted? Join now for free and follow your favorite stories and authors!  You can even choose to get daily or weekly digest emails instead of getting flooded with an email for each story you follow. 

 

Stories posted in this category are works of fiction. Names, places, characters, events, and incidents are created by the authors' imaginations or are used fictitiously. Any resemblances to actual persons (living or dead), organizations, companies, events, or locales are entirely coincidental.
Odyssey - 68. Chapter 68
October 3, 1798
Portland Place, London
"My lady," the maid said, jostling Caroline Granger awake.
Caroline's eyes flitted open, but just enough to discern the maid standing over her holding a candle for light. "What time is it?"
"It's four o'clock in the morning, my lady," the maid said. "I'm sorry to disturb you, but a message just arrived from the Admiralty."
And Caroline was awake, completely awake, immediately. "Where is it?" she demanded. The maid handed her the envelope, then held the candle as Caroline tore it open and read the note, evidently from Spencer himself.
My Dear Lady Granger,
It is with great happiness and pride that I write to inform you that Rear Admiral Sir Horatio Nelson has achieved a stunning victory over the French fleet, capturing or destroying eleven of the thirteen ships of the line that constituted their force, while losing none of our own ships. Dispatches have been released to the press, and the announcement will no doubt create unbridled joy within the realm.
On a more personal note, your husband was invited to serve as Captain of the Fleet to Admiral Nelson, and according to the dispatches, was instrumental in securing the hard won victory. Granger was not wounded in the battle, and earned Nelson's devotion for the manner in which he helped organize the fleet after the action.
Granger was sent back to England aboard His Majesty's Ship Leander, along with Captain Berry, who was carrying news of the victory. The Leander has not yet reached England, but news of the victory was conveyed to me by the Hon. Thomas Capel of HM Brig Mutine, who carried a secondary set of dispatches.
I will advise you immediately when I hear of the arrival of Leander.
Spencer
Caroline Granger took a few minutes to write a note to her father-in-law and dispatch it over to Bridgemont House. That really was thoughtful of Spencer to send her a note so soon after he must have received the news. He had been very courteous to her since their unpleasant clash at the Admiralty, and was clearly trying to make amends. Cavendish had told her that Commander Clement had been cashiered out of the Navy, and that Admiral Mann had been allowed to retain his seat on the Admiralty Board, but he was nothing more than an ornament now, with any real power removed. She had no intention of carrying a grudge against Spencer, but he had certainly made forgiving him easy.
She pondered going back to sleep, but she was too excited by the news Spencer had sent. She went through her morning toilet and descended to the dining room for an early breakfast.
Cheevers came in to greet her, carrying the morning papers, which did not have news of the great victory. That just told Caroline how hurried Spencer had been to get the news to her. "Cheevers, it would please me if you would let the staff know that a great battle has been fought, and that Lord Granger was part of His Majesty's fleet that won a great victory over the French Mediterranean fleet."
Cheevers, normally so stoic and correct, let a huge grin break out across his face, one that Caroline spontaneously returned. "And His Lordship came through the battle unharmed, my lady?"
"That is what the Admiralty told me. He was sent home with dispatches, but that ship has not arrived yet," she said. "Would you be good enough to go retrieve the papers with news of the victory? I suspect they will appear within the hour."
"Of course, my lady," he said. He returned later with Caroline's breakfast, and as soon as she began to eat, the church bells began to chime. She could hear them even ensconced behind the stout walls and solid windows of Portland Place, as they pealed to announce this amazing victory. Shortly after that, a footman appeared with copies of the latest newspapers. Caroline Granger read of the brilliant attack by Nelson of the anchored French fleet, read the sentences where Nelson lauded his Captain of the Fleet, and smiled with pride at George and his achievements.
Only a few days earlier, the papers had trumpeted George's stunning successes in Peru, and his trek through Egypt to return home. That had brought scads of congratulatory letters her way, and a most surprising communiqué from the Palace letting her know that the King would be pleased to see her at his Drawing Room. Caroline had planned to call on him this very day, but she had been nervous, because the King was unpredictable, and if he were in a foul mood, he could cause her considerable discomfort. But this news, this announcement, would surely boost his spirits, especially since George had been an integral part of the fleet that had crushed the French. And the King's communiqué meant that she had earned her way out of his disfavor, or rather that George had earned her way out for her.
All of that was fine and good, but it didn't answer the one question on Caroline Granger's mind. Where was George?
October 12, 1798
Paris
"I do not think I have ever had a jacket that fit me so well," Granger said to the tailor, a blatant exaggeration. Granger found that the flowery language of the continent was infectious, and even extended to the tradespeople one had to deal with.
"Your Lordship flatters me," the tailor said with a bow.
"And you have created a uniform for me that could easily have been made in London," Granger added. "We are most fortunate that you are too honorable to make uniforms for secret agents."
The tailor chuckled. "It was most difficult to find material of a suitable color and texture, my lord." This was no doubt his prelude to increasing Granger's bill.
"I suspect that is true," Granger agreed sympathetically. The blue worn by the French military was of a different shade, so in order to find something appropriate, the man had been forced to resort to much more exotic and expensive fabrics than were usually used to construct a Royal Navy uniform, or so he said. Just like in Britain, the most expensive part of his uniform was all the gold lace required, but it was even more expensive here in France. He admired his appearance in the mirror, which had been restored from head to toe. With this new suit of clothes, he no longer had to worry about embarrassing himself by being seen in public. "I must also thank you for completing them so quickly."
"While it is of course a privilege to craft such clothes for Your Lordship, the lure of real money is also a factor," the tailor said, referring to the paper money that had plagued France. They had since gotten rid of that, both the assignats and mandats, and switched back to coins, which may have explained why Granger's gold lace cost so much.
Granger laughed, even as he took coins out of his purse and handed them to the tailor, vastly overpaying the man, as was evidenced by his surprised expression. "I will wager that timely payment is also something rare."
"Your Lordship is once again correct," the tailor said ruefully. "For all their talk of the people, the members of this new regime are no more prompt about paying their tailors than those of the ancien regime."
"Perhaps you should consider leaving seams haphazardly sewn together for the more guilty of your customers," Granger joked, making the tailor laugh. The tailor agreed to complete his other uniforms over the next week, then left.
"You look right fine, my lord," Donegal said, as he came in to inspect Granger's new uniform. "It will be a relief to not have to unbend your gold lace and to not have to mend the tears."
"You are assuming I will not be active enough to incur such sartorial disasters," Granger said. "I will most likely prove you wrong."
"Most likely, my lord," Donegal said with a smile. "It is time for dinner, which means Your Lordship only has another half hour or so." Granger laughed at that dig at Talleyrand's notorious disregard for timetables.
"I will arrive on time, nonetheless," Granger said. He wandered down to the dining room and amused himself by viewing the various features of the room. Talleyrand arrived only fifteen minutes late today.
"A good afternoon to you," he said pleasantly, then paused. "You look quite good in your new uniform."
"That is most kind of you to say," Granger said. "The tailor you recommended did a marvelous job."
"It is most timely of him to have completed your clothes, since we are entertaining this evening," he said.
"I am of course at your disposal," Granger said, which was especially true, since he was a prisoner. Not that he'd know that from Talleyrand's demeanor, or from that of the servants at the house. Talleyrand was a wonderful host. Granger had stayed at the house here and out of sight of the public since his arrival. Talleyrand had used Granger's sartorial embarrassment as an excuse, but Granger knew that he'd also done it to give Granger time to acclimate to the city, and to educate him as to the various people he would encounter. Granger appreciated the way the French nobleman had taken him under his wing.

Talleyrand
"I must ask you for a notable favor," Talleyrand began, even as he began to slowly consume his dinner.
"What may I do for you?" Granger asked in a friendly way.
"I need to introduce you to Madame de Stael, who is a dear friend of mine. She is fabulously rich, and not a little tiresome, but I must ask you to help me repay a debt to her by enduring her tedious conversation."
"I will be happy to be as charming as possible," Granger said with a smile, as they continued to eat.
"Then you will be quite charming," Talleyrand joked. "I had occasion to meet with my bankers this morning."
"Indeed?" Granger asked, wondering if Talleyrand was preparing to ask him for more money.
"I took the liberty of asking them to convey to Lady Granger your whereabouts, to let her know that you ended up safely in Paris," he said.
"That was most kind of you," Granger said sincerely. He didn't know if they'd heard of Leander's fate, and of his, in London, and he knew that Caroline would be worried about him.
"It is likely that Monsieur Barras will be here tonight. You will find him to be more boorish than his aristocratic background would suggest," Talleyrand said with disdain.
"And he is the Director in charge, as it were?" Granger asked.
Talleyrand laughed. "No one is in charge. They hoard the power to themselves, and then they cannot decide how to administer it. There are five men, all of whom have their own loyalties and enemies, and they rarely work in concert for the good of poor France. But of them, Barras is the most powerful."
"I will endeavor to be nice to him. I prefer these accommodations to a firing squad at Vincennes," Granger joked, even though he was not sure how much of a joke it actually was. Talleyrand gave Granger his impish grin.
"I am pleased to inform you that unless you commit some heinous crime while you are here, you will escape from this situation with your life intact. We have killed enough of our own aristocrats; we do not need to add foreign ones to our list."
"I am most glad to hear that eliminating foreign aristocrats is not one of the Directory's priorities," Granger replied, getting another smile from Talleyrand.
"In a most puzzling irony, the Spanish ambassador is most vocal in his defense of your interests, which is surprising after the depredations you wreaked on His Most Catholic Majesty's Pacific dominions." That was quite flattering, and made Granger wish that he had been spirited off to Madrid instead. Thoughts of the Duke of Cardona entered his mind, and he stifled them, lest he let lust cloud his judgment.
"I would suspect that His Most Catholic Majesty understands that I was merely doing my duty," Granger said.
"So it would seem," Talleyrand agreed.
"It is my experience that most ministers must have powerful allies to maintain their positions," Granger noted, changing the topic and probing Talleyrand to try and discern from where he derived his own power.
"When one is merely a shuffler of paper and an issuer of passports, such alliances are not necessary," Talleyrand lied.
"It is a most interesting way to run a country," Granger said.
"Interesting is probably not the word I would have used," Talleyrand said with his devious smile.
"Who are these other Directors?" Granger asked.
"Jean-Baptiste Treilhard is the current chairman, but he is a rather mundane man. He only cares for laws, as that is his background, and is otherwise content to let others dominate the executive council," Talleyrand said.
"I have an aristocrat's natural disdain for lawyers," Granger joked.
"It is a disdain I share," Talleyrand said. "Philippe-Antoine Merlin de Douai is also a lawyer, and is also a lapdog, much like Treilhard. They both usually defer to Monsieur Barras."
"It is unwise to have colleagues who are too clever when you are grasping for power," Granger said, getting another sinister smile from Talleyrand.
"This is most certainly true. Jean-François Rewbell is yet another lawyer, and yet another person willing to be led by Barras, although he can be passionate and difficult to handle at times. Louis Marie de La Révellière-Lépeaux is perhaps best known for his hatred of Carnot, who is no longer a Director, and for his abhorrence of religion. If you wish to antagonize him, merely talk of Christianity. It is most comical."
"And these men usually listen to Barras?" Granger asked.
"Perhaps," Talleyrand said. "With Carnot out, there is no organized opposition to Monsieur Barras, but you must understand that the others do not just grant him total power. On issues they argue incessantly, as they all five may have different views. So different factions coalesce over specific issues. But in the end, Monsieur Barras usually prevails, at least in some form. And by prevail, I mean they usually agree to do nothing unless their own heads are on the line."
"I have been here but for a few days, yet I have already heard people talk of the inefficiencies of the Directory," Granger observed, even though it was a question.
"France needs a strong leader, a central leader. She craves one, even if he is bad. When the monarchy was gone, Robespierre was able to take power, to fill the vacuum. The Directory is a group of five squabbling men; and as much as Monsieur Barras would dominate it, he is not the leader of France. And so the people are discontented," he said factually.
"You are suggesting that France needs a king?" Granger asked, shocked.
"If I made that suggestion, then I may be the one facing the firing squad at Vincennes," Talleyrand said with a raised eyebrow. Granger almost laughed at this wily diplomat who avoided taking a firm stand on any topic.
"I must thank you for educating me, lest I unwittingly commit some grave faux pas," Granger said.
"Having spent the past few days with you, I think such a thing is unlikely. In more civilized times, you would have been quite at home at Versailles."
"I hear it is quite splendid," Granger said.
"It was, but it has been ravaged like the other palaces," Talleyrand said sadly. "Perhaps I will arrange for you to see it, even in its current state."
"I would be most appreciative, both for the sights I would see, and for an opportunity to ride in the country," Granger said.
"It is a passion I do not share," he said. "But I will try to indulge you."
"I would be most obliged," Granger said. They finished dining, and then Granger repaired to his room to read. He had discovered that Talleyrand had an extensive library, so Granger was broadening his mind and improving his French at the same time. A messenger from Talleyrand alerted him that it was time for him to join the party, so he had Donegal help him make sure his appearance was perfect, and then descended to the reception. He approached Talleyrand, who was talking to a few other gentlemen.
"Ah, Lord Granger," Talleyrand said, as they exchanged bows. "This is Monsieur Barras."

Barras
Granger and Barras exchanged polite bows. "It is a pleasure to meet you, although I fear they are not the most optimal circumstances," Barras said.
"I fear I must correct you," Granger said.
"You mean your circumstances are optimal?" Barras asked in a bombastic yet charming way, making all of them chuckle.
"Actually, I was referring to our prior meeting," Granger said. Barras looked at him, confused. "During the siege of Toulon, I called on you under a flag of truce to request safe passage for one of our officers who was conveying ships from Toulon to the Atlantic."
Barras raised his eyebrows. "Ah yes. I remember that now. We were both much younger in those days."
"Yet I think like a fine wine, we have both grown better with age," Granger said with his trademark smile.
"I would like to think so," Barras said. A disturbance seemed to grip the room, attracting Granger's attention toward the entrance. A woman with dark brown hair, large cheeks, and fat lips, came gracefully into the chamber, somehow managing to do so while simultaneously attracting attention. Granger thought she looked quite German. A rather effete looking man was escorting her, and had adopted an air of disdain, as if he would rather be anywhere but here.

Madame de Stael
"My dear," Talleyrand said, as he welcomed her. "Allow me to present you to Lord Granger. My lord, this is Madame de Stael, and this is Monsieur Benjamin Constant." They exchanged courtly greetings.
"What a pleasure to meet you," Madame de Stael said. "You must tell me of happenings in London."
"Sadly, Madame, I cannot do that, as I have been away from my home for over a year," Granger said.
"Then you will surely be paroled back to England?" she asked, but this was directed at Barras.
"In good time," Barras grumbled, annoyed at being put on the spot. It was clear that this woman wielded a great deal of influence here.
"In the meantime, I am being allowed to enjoy the wonderful hospitality of Monsieur Talleyrand," Granger said, more to save Barras embarrassment than anything.
"Quite gracious, considering the defeat you inflicted upon our fleet," another man observed acidly.
Talleyrand, Barras, and Madame de Stael looked at this newcomer with annoyance, while Constant continued to feign disinterest. "I do not believe we have met, Monsieur," Granger said.
"I am Monsieur de La Révellière-Lépeaux," the man said.

Louis de La Révellière-Lépeaux
"A pleasure to meet you," Granger said affably, even though it was wasted on this man.
"We treat those who vanquish us like kings," he groused to the group in general.
"Monsieur," Granger said soothingly, "I am sure we only won our battle because we had God on our side that day." And that was all it took to send de La Révellière-Lépeaux off on a lengthy rant against Christianity, one that ultimately managed to clear the salon. Within an hour, the guests had all gone.
"I must apologize for disrupting your party," Granger said to Talleyrand as the two of them sat down for a glass of port.
"I must thank you for helping to bring it to a timely end," he said, making Granger chuckle. And so they sat up, drinking and gossiping.
October 18, 1798
The Portsmouth Road
"Thank you for bringing me with you to London, sir," Kingsdale said. He sat in the coach with Calvert, Andrews, and Gatling.
"You are welcome," Calvert replied. Santa Clarita had arrived in Portsmouth on the morning tide, and he'd made his reports to Admiral Parker, who'd dispatched him to London immediately. The Admiral had given him no information, and just a perfunctory greeting, so Calvert was in the dark as to what was awaiting him at the Admiralty. But Gatling, with his typical intelligence and foresight, had gathered up several old newspapers and handed them to Calvert, so he could review them first.
Calvert spoke as he read. "There was a battle in Egypt between our fleet and the French. It was a stunning victory. We captured or destroyed eleven of their thirteen ships of the line, and two of their frigates." Calvert felt the excitement, the sheer joy at such a complete victory, pulse through his body.
"What of our losses sir?" Gatling asked.
"The damage to some ships was extensive, but none of our vessels were lost, and it sounds as if all of them are ready to stand in the line of battle again," Calvert noted. "I think you will not be surprised to find that Lord Granger served as Captain of the Fleet."
"Captain of the Fleet, sir?" Gatling asked, surprised. "That's usually a position for the senior captain."
Andrews gave him his snarky grin. "In an action such as that, an individual captain stands to make significantly more in prize money than a flag officer, or an assistant flag officer, which is what the Captain of the Fleet is."
"You are suggesting that those captains refused the position merely to line their pockets?" Gatling asked him, with righteous indignation.
"Gentlemen," Calvert said soothingly, "it is not likely that is the prime factor. But to have captained a ship up to the point of battle, surely one would want to lead her into that battle, rather than to relinquish that position for a spot aboard the flagship."
"I see your point, sir," Gatling said. Andrews said nothing, as he tended to see greed as a much bigger motivator than Calvert did.
"It seems that while His Lordship did not arrive here before us, his reports did," Calvert said. "Our exploits are mentioned in the papers."
"What did they say, sir?" Kingsdale asked excitedly, and then adopted a more demure posture. "I beg your pardon, sir."
"That is quite alright," Calvert said, chuckling. "It appears that we will all of us be more popular than we were when we left." Calvert read on, and when he got to a particular passage, his mouth fell open, and he was so stunned he was unable to go on.
"What is it, sir?" Gatling asked. Calvert merely handed him the paper. Gatling read the sentence and smiled broadly. "The Admiralty announced today that Francis Calvert, Esq., who has proven his sterling abilities both prior to and during this voyage, will be placed on the Captain's list as of the date of his posting to the Santa Clarita by Lord Granger."
"Congratulations, Captain," Andrews said, with one of his rare genuine smiles.
"Yes, congratulations Captain," Gatling echoed, as did Kingsdale, but Gatling looked at Calvert with his expression that spoke of the true love he had for Calvert, and only managed to cloak it before the others may have noticed.
"There is good news for the rest of us as well, but especially for you, Mr. Gatling," Calvert said.
"For me, sir?" Gatling asked.
"You, Fitzwilliam, and Eastwyck are all to be confirmed as lieutenants as of the date of your acting promotions," Calvert said. "It seems you have neatly dodged the examination."
"That is good news, sir," Gatling said, grinning.
"If you say so," Andrews pretended to grumble, even as he gave Gatling a friendly pat on the back.
"Congratulations to you as well, sir," Kingsdale said properly.
"Thank you," Gatling replied. He'd been a lieutenant for so long; he'd almost forgotten that the rank was temporary. The news hit him the same way it hit Calvert; they had forgotten they did not hold their actual rank, so the promotion was at first an unpleasant reminder that they did not, then a relief that their position was confirmed.
"And for all of us, there is even more good news," Calvert said, going on. "They are going to consider the San Fernando to be a prize."
"Why is that news, sir?" Gatling asked.
"It is quite possible that the arrangement negotiated by Lord Granger for our one million reales could have been considered mere transit money, and not treated as prize money," Calvert said. "This means, gentlemen, that we are all quite wealthy."
"It says that they're giving Lord Granger the flag officer's share, sir," Gatling said, reading further. "What does that mean?"
Calvert managed to keep his eyes from furrowing. "Prize money is divided up into eighths. The captain gets two-eighths, but if there is no flag officer, then he gets three-eighths."
"So you will get half of two-eighths, or one-eighth, while Lord Granger will also get an eighth, plus the admiral's eighth, sir?" Andrews asked, summarizing it.
"That is how it appears," Calvert said. "As that looks to be some fifty thousand pounds, it should be adequate." That was an enormous amount of money, and would make Calvert richer than he'd dreamed, richer than he'd imagined. He let that mollify him over not sharing the money equally, as Granger had intended.
"I suspect that will make it easier for you to find a bride, sir," Andrews said. "It helps to have money in addition to pretty looks." They all laughed at that, because it was funny, and so Calvert could hide his discomfort over possibly having a wife and Gatling could hide his jealousy.
"Lieutenants should get about six thousand pounds," Calvert noted. Gatling stared at him, dumbfounded at that huge amount of money. "Warrant officers should get three thousand pounds and midshipman half of that."
"Indeed, it is a happy homecoming," Andrews mused.
They chattered on about the news of their own exploits, and of the Battle of the Nile, as it was now being called. Their trip to London was fast and pleasant, and they were fortunate to arrive at the Admiralty while there were still staff members there to take their reports.
"Captain Calvert, if you will please wait a moment, His Lordship would like to meet with you," the secretary said.
"Of course," Calvert said, even though he was surprised. He'd expected to leave his reports and then be summoned later to explain them. Andrews had his own lodgings to go to in London, so Calvert sent Gatling and Kingsdale over to Portland Place to call on Lady Granger. He was never entirely comfortable calling on Caroline without George being around, so he felt a bit cowardly, sending Gatling off in advance. No sooner had his three cohorts left the building than the secretary returned to escort him back to see Spencer.
"Ah, Calvert," Spencer said in a friendly way. "Welcome home."
"Thank you, my lord. It is good to be back. It has been a long trek."
"Indeed it has. Long, but rewarding," Spencer said. "I am surprised that you beat Bacchante back."
"Bacchante was lost, my lord," Calvert said somberly. "She encountered a hurricane off the coast of Africa, near Goree. We caught the edge of it, and it was indeed a fearful storm."
"That is a shame," Spencer said. "What of her crew?"
Calvert recounted the story of Bacchante's encounter with the natives, and of the deaths of Maidstone and Humphreys. He noticed a slight hint of relief in Spencer's expression when he told Spencer that Bertie's letters had been destroyed. He explained how they'd salvaged Bacchante's cargo and stores, along with Granger's personal effects. He told Spencer of his stop in Goree, and that Lieutenant Eastwyck had been captured, and then told Spencer of his meeting with St. Vincent. "His Lordship allowed me to bring the entire crew back, so they could share in the rewards they earned, my lord."
"That was quite generous of him, to let prime seamen slip through his grasp like that," Spencer said.
"He ultimately saw the fairness of the situation, my lord," Calvert said, and shot Spencer his grin.
"Well, we will send a special Admiralty agent to Portsmouth to distribute the prize money and pay off Bacchante and Santa Clarita," Spencer said.
"My lord, the crew of Santa Clarita is composed mostly of whalers we rescued from prison at Valdivia. A good portion of the are Americans. They signed on based on Lord Granger's pledge that they would be released and sent home when we got back to England."
"You are asking me to exempt them from the press?" Spencer asked.
"If Your Lordship will be so kind," Calvert said.
"I will issue orders to that effect. I would expect everything will be ready within the next few days, so you should stay in London. I will send you back to Portsmouth with the agent. Where can I reach you?"
"I am planning to call on Lady Granger, my lord. If I am not at Portland Place, I will send word where I may be reached," Calvert said.
"Tell me of this ship, the Santa Clarita," Spencer said, changing subjects.
"She is stoutly built, my lord. Her timbers are those they used to make galleons, and I have seen 12-pound shots bounce off her sides. We had to careen her after the action with the San Augustin, and we were able to clean her hull. After that, she showed an adequate turn of speed, but not as fast as a newer French or British frigate."
"What would be required to commission her?" Spencer asked.
"We've gone a fair way toward rigging her as a British ship, and she's had a refit, as I noted, my lord. I think that with some attention to her armament, she could be fitted out directly," Calvert said.
Spencer nodded. "Then you shall retain command of her. I will give you orders to that effect as well."
Calvert grinned. "Thank you, my lord."
"Enjoy your time in London, Captain," Spencer said, dismissing Calvert. Calvert walked out of the Admiralty as if he were walking on air. Not only was he confirmed on the Captain's list as of the date he took command of Santa Clarita, he was going to be allowed to retain command of her. He had grown to love his small frigate, and he knew that with just a little attention from the dockyard, and some carronades for her upper deck, he'd be able to turn her into an even better ship.
Copyright © 2014 Mark Arbour; All Rights Reserved.
53

4
Stories posted in this category are works of fiction. Names, places, characters, events, and incidents are created by the authors' imaginations or are used fictitiously. Any resemblances to actual persons (living or dead), organizations, companies, events, or locales are entirely coincidental.
Story Discussion Topic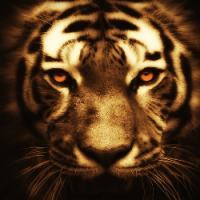 Open Club · 176 members · Last active
A fan club for Mark Arbour to chat about his stories
---
You are not currently following this author. Be sure to follow to keep up to date with new stories they post.
Chapter Comments
Newsletter

You probably have a crazy and hectic schedule and find it hard to keep up with everything going on.  We get it, because we feel it too.  Signing up here is a great way to keep in touch and find something relaxing to read when you get a few moments to spare.

Sign Up