Join For Free and Get Notified of New Chapters!

Are you enjoying a great story and want to get an alert or email when a new chapter is posted? Join now for free and follow your favorite stories and authors!  You can even choose to get daily or weekly digest emails instead of getting flooded with an email for each story you follow. 

 

Stories posted in this category are works of fiction. Names, places, characters, events, and incidents are created by the authors' imaginations or are used fictitiously. Any resemblances to actual persons (living or dead), organizations, companies, events, or locales are entirely coincidental.
Odyssey - 71. Chapter 71
November 14, 1798
Chateau de Marly
Granger collapsed on top of Eastwyck, panting and smiling after his third orgasm of the night, or morning as it was now. Or maybe it was his fourth: he'd lost count. He let his body slide forward so he was breathing against Eastwyck's neck, right behind his ear. "That was spectacular!"
"I thought so too," Eastwyck said, and pulled Granger up so he could kiss him.
"More fun than Madame Bonaparte?" Granger asked playfully.
"Infinitely more fun than her," Eastwyck said, rolling his eyes.
"She was not good?"
"She was accomplished," he said. "I felt as if I was but a temporary interlude for her, something new and different, but perhaps not unique."
"Based on my own experience tonight, I cannot help but believe she was impressed," Granger replied.
"I think my performance had much more to do with my partner," Eastwyck said, hugging Granger to him.
Granger was about to relax into Eastwyck, to sink into his splendid body, when they heard a stirring by the door. They quickly separated as a servant came in to stoke the fire. Eastwyck rolled over onto his side facing away from Granger, with Granger lying behind him, almost spooning with him, were he to allow his body to touch Eastwyck's with the servant in the room.
"Breakfast in half an hour, my lord," the servant said.
"Thank you," Granger said, but he was feeling playful. It was a sign of his good mood. It was as if the stormy tempers that had plagued him were suddenly lifted. He ran his hands up Eastwyck's thighs, but since blankets covered them up, the servant could not tell. Granger was almost giggling as he taunted this young man, gently fondling his balls, letting his fingers flick across the hairs to send a slight vibration directly into his body.
Eastwyck stifled a sigh, and then Granger allowed his hand to move around and up to Eastwyck's firm ass. He grabbed his cheeks, marveling at how firm they felt, even though they had a good amount of padding on them. He let his fingers wander into Eastwyck's crack, and down to his hole. When he reached that place, Eastwyck tensed up, and moved away from Granger. "We should probably get up, my lord."
Granger was surprised, and not a little disappointed, but he took Eastwyck's focus on getting up to be reflective of his appetite more than anything. They dressed in a deliberate manner, neither of them saying anything until they were fully clothed. They found the Frenchmen in the central room, just preparing to eat.
"Did you sleep well?" d'Argenson asked.
"My night was most restorative," Granger said honestly. He looked sideways at Eastwyck and saw him trying not to smirk.
"I thought we would spend the morning here at Marly, and then we would return to Paris," d'Argenson said.
"I appreciate the time you have dedicated to showing us this part of France, which is as beautiful as anything I have seen," Granger said, with a bit of exaggeration.
"I only wish you could have seen it before…" d'Argenson said, and then stopped himself before he accidently said something that might make him sound like a Royalist.
"I cannot believe that even then, we would have had such a well-informed and hospitable guide," Granger said, to move him beyond that point. They toured some of the pavilions, and then mounted the carriage for the return trip to Paris. D'Argenson entertained them with stories about places they saw on the way back, probably because he felt that he should. In the end, it fatigued him, and it fatigued Granger. They stopped along the way for a nice dinner, and managed to return to Talleyrand's house by supper.
"And how was your tour?" Talleyrand asked.
"Most enjoyable," Granger said. "I must thank you for arranging it." Granger went on to praise the Palace and its environs, as well as some of the art they'd seen, with Eastwyck chiming in as well.
"While my personal preference would be to remain at home this evening, I fear I have promised Madame Bonaparte that I would call on her," Talleyrand said, as they finished eating. "I can certainly understand that you would want to stay here, after your arduous journey."
"I would be happy to join you, Your Excellency," Eastwyck said. It took all of Granger's vaunted reserves to hide his surprise. Being with Eastwyck but being unable to touch him had seemed to increase his desires for the young man exponentially as the day had gone on. He had envisioned an evening in bed with Eastwyck, sating those desires, yet here Eastwyck was volunteering to go out instead? And to see Madame Bonaparte, no less?
"I am more fatigued than my lieutenant," Granger said calmly. "I will avail myself of the opportunity to rest while you two enjoy the conversation at Madame Bonaparte's."
"It is likely we will not be late," Talleyrand said jovially. Granger smiled at him, and avoided making eye contact with Eastwyck at all. His excellent mood was replaced by the somewhat melancholy one he'd had before he'd left Paris, so to Donegal, it appeared that nothing had happened to Granger at all. But for Granger, not only was he still depressed; now he was also confused.
Donegal clucked around him like a mother hen, but Granger dismissed his concerns, and was fortunately able to get rid of him with a minimal effort. Then finally he was alone in his room, where he could read one of Talleyrand's books by candlelight while forgetting the things that bothered him. He read one chapter before he lost his ability to focus. He put on his slippers and began to pace his room, five paces in each direction. How he longed for a quarterdeck with the wind and spray blowing in his face. Instead, he had a small, well-appointed boudoir.
Granger's mind analyzed his encounter with Eastwyck, then re-analyzed it, then re-analyzed it again. They had spent last evening coupling off and on, in what to Granger was a heavenly orgy. It seemed that no sooner had he fallen asleep than he'd felt Eastwyck's large cock push into him. He'd lost track of how many orgasms he'd had; they'd just merged together into one long explosion. Then they'd smiled at each other in the morning, gotten out of bed as if nothing had happened, and while that was fine for posterity, it wasn't fine to act that way indefinitely.
Granger chided himself, thinking that perhaps he was being just a bit dramatic. Maybe Eastwyck just wanted to enjoy the Parisian Salons, and maybe he was hoping that the conversations tonight would be more witty than usual. Maybe he enjoyed being the center of attention: the handsome and young foreign captive who spoke fluent French. It was not required that Eastwyck be at his sexual beck and call.
Only that was merely rationalization. If Eastwyck had found their encounter to be as exciting and fulfilling as Granger had, he would have stayed here for more. He was under no obligation to go out to the Salons when his superior officer had opted not to go, and in fact, by going, he made Granger look less than robust. If Eastwyck could endure the same long day that Granger did and still go out, while Granger did not, did that not make Granger seem frailer?
Granger's mind reeled in one direction, then the other, and he paused to marvel at what good training his father had given him. If he had yielded to his emotional desires and thrown a tantrum over Eastwyck leaving, he would have embarrassed himself and reduced his stature considerably. By keeping his internal thoughts and feelings firmly shielded behind his façade, he saved himself from those kinds of humiliations. Granger allowed his mind to wander off in another direction, one that was just as dangerous, where he thought of his parents, and Caroline, and his children, which inevitably resulted in him becoming homesick, and even more depressed.
That was too painful, so Granger grudgingly returned to the issue at hand, as if those were the only two things he could think about, and once again began to ponder Eastwyck's reaction. While he had been confused before, now that was fading, and the confusion was transforming itself into anger at an alarming rate. Granger was feeling used and discarded. Hadn't Eastwyck been the initiator of their contact at Marly? If it had been an aberration, why did they fuck all night? Granger was not used to rejection, and if he was to be rejected, he certainly wouldn't expect one of his junior officers to be the one rejecting him. Why would Eastwyck risk offending him? Was sleeping with him so horrible that Eastwyck would risk his wrath?
He paused to glance in the mirror, as if to ascertain that his handsome looks had not left him. He paced his room, pondering the situation with Eastwyck, trying to figure out what he had done to repel the young lieutenant, until he felt fatigue overcome him. He got into bed, and tossed and turned fitfully, fuming against the captivity that kept him trapped here, and kept him locked into this world where Eastwyck was his companion, even if neither one of them wanted that to be the case. He heard his door open and opened his eye enough to see who was there. He saw Eastwyck standing there, looking at him nervously, as if wondering what to do. Granger didn't move, pretending to be asleep, and ultimately Eastwyck turned and left, confusing Granger even more.
November 16, 1798
Paris
Granger had managed to avoid Eastwyck for the entire day yesterday, using as an excuse his need to call on the Spanish ambassador and other acquaintances he'd made in Paris. He'd also spent some time with a Parisian art dealer, acquiring some paintings and sculptures in what he presumed to be a depressed market. He was able to acquire some masterpieces for a very low price, as these Republicans seemingly had little appreciation for the art of the ancient regime, or at least enough appreciation to pay what it was worth. He had neglected to invite Eastwyck along, and the young man had looked worried, but Granger merely wrote that off to Eastwyck's fear that he had made Granger into an enemy, and his realization as to how stupid that decision must be. Granger decided that he wasn't worried about offending him, but that Eastwyck was only worried about his own skin, and his own future.
Last night, Talleyrand had hosted a dinner party, and that had taken up the rest of the day. Granger had finally managed to retire to his rooms, and was so legitimately exhausted that he was able to avoid any other contact with Eastwyck. And typically of Granger, even though he was sorely vexed at Eastwyck, he behaved quite correctly toward the young man. He allowed himself to smile as he thought about how perplexing that must be to him, and was pleased to toss that emotion back onto him.
And so, as this new day dawned, Granger had decided to indulge himself by dining alone in his room, enjoying a wonderful breakfast with only his own company for amusement. He had met with the Spanish ambassador yesterday, and the man had been quite hopeful that he would be released on parole soon, but his hopes were not enough to satisfy Granger. He was starting to think that merely lounging around in Paris, waiting for the Directory to come to its senses and send him home, was not really a viable option. Talleyrand did not seem to be upset with funding his upkeep, as Granger had hoped, but instead had remained a truly charming host. His plan to show patience and forbearance did not seem to be working. He decided that he needed to be more proactive.
There was a slight scratching on his door, followed by the entrance of Donegal and Eastwyck. "All finished with breakfast, my lord?" Donegal asked.
"I am, thank you," Granger said politely. Donegal smiled at him, took his tray, and left the room. "And what can I do for you, Mr. Eastwyck?" Granger forced his tone to be pleasant, when underneath it wasn't pleasant at all.
"I'm wondering if I could speak to you, my lord," Eastwyck said.
"Certainly," Granger said, and gestured for him to have a seat in one of his side chairs. Granger sat in the other one, making sure he was a decent distance away from him. If Eastwyck was that repulsed by him, he didn't want to force the young man to be closer to him than he had to be. "What did you want to talk about?"
"About our time at Marly, my lord," he said, and blushed.
"Perhaps that is best forgotten," Granger said dismissively.
"I have vexed you when I did not mean to, so I would ask you to hear me out, my lord," Eastwyck said. There was a certain desperation in his tone, and Granger began to mellow a bit. Granger discerned that there was more to his rejection of Granger than Granger had considered.
"You have my full attention," Granger said, but with a genuineness that had not been there before.
"For me, my lord, our night at Marly was magical, and fulfilling beyond my wildest dreams," he said sincerely. Granger studied him carefully, as he was concerned that the sincerity he saw was but an act, but his time with Eastwyck had let him learn to read him, and he could tell that he meant what he said.
"I enjoyed it as well," Granger said, still unwilling to unbend until he heard the entire story.
"When we returned here, I avoided you, and avoided contact with you," Eastwyck admitted. "I am sure that offended you, and for that, I am sorry." He was so distraught that he omitted the honorific 'my lord'.
"I assumed that you did not enjoy it as much as I did, and that you were concerned that I would compel you to repeat the act," Granger said, and he was upset enough to let his emotions show, such that he spat the word 'act' out like it was obscene. "And regardless of the relative difference in our ranks, I would never force you to have sex with me."
"You would not have to force me, my lord," Eastwyck said. "It was not that at all. It is just that I cannot…" his voice trailed off, and he became really distraught, so much that he put his head in his hands.
Granger moved his chair closer to Eastwyck's and put his hand on Eastwyck's shoulder in a caring gesture, one that surprised both of them. "You cannot do what?"
"I cannot allow another man to penetrate me, my lord." Granger blinked in surprise, as this was not what he was expecting. "The thought of it, the possibility of that happening causes me to withdraw into myself, almost like a turtle withdrawing into its shell."
"Were you under the impression that I was unhappy with what we did?" Granger asked, smiling to bring some levity to their discussion.
"No, my lord. You seemed to enjoy it quite a bit," he said, smiling back, but then he frowned again. "But when your fingers touched me there, I thought that you wanted to penetrate me, and that caused me to behave in a very bad way. I truly am sorry."
And suddenly, Granger opened his eyes and saw Eastwyck not as a scheming young man out to confuse and manipulate him, but as a naïve young man who was struggling to grapple with his feelings, and their physical encounter. "Have you been intimately involved with many people?"
"My lord?" Eastwyck asked, alarmed at that question.
"By intimacy, I do not mean just sex, but sex that included a friendship, or a deeper connection," Granger clarified.
"Not really, my lord," he said, and swallowed, as if building up his nerve to speak. "I am most attracted to other men, but I find that my limitation, my inability to reciprocate, has made relationships with them most difficult. With women, I tend to have more fleeting encounters, where it is little more than a physical release."
Granger nodded, and then smiled. Eastwyck had exhibited a political intuition not unlike Somers, and Granger had allowed himself to assume that Eastwyck was sophisticated in all areas, including in the art of love. It appeared that was not the case. "It seems as though educating His Majesty's lieutenants is one of my key responsibilities, so even though this topic is outside the normal scope of my instruction, allow me to enlighten you."
Eastwyck smiled, glad that Granger was not furious with him. "I would be most appreciative, my lord."
"Not all men feel the need to enter you, and will be quite content to let you be the penetrator. Speaking for myself, I am quite content with that arrangement."
"You are, my lord?" Eastwyck asked, amazed.
"I am," Granger confirmed. "The other thing is that it is much better for you to express yourself about such issues before they become a problem."
"I should have told you about it," he acknowledged, in a self-deprecating manner.
"That would have had a better result," Granger said. "Can you tell me why you cannot stand to be penetrated?"
"I have not had pleasant experiences with it in the past, my lord," he said. "I think that perhaps my opening is too small."
"I have known men who have had traumatic experiences like that, and who allow it to scar them greatly. But as I told you, it is no matter to me," Granger said.
"I am wondering, my lord, if you would be willing to spend some time repeating our encounter at Marly?" Eastwyck asked, with his cheeky smile.
"Most willing," Granger said, and led him to his bedroom, where he showed Eastwyck that he was indeed fine being the one penetrated. He was quite fine with it indeed.
November 18, 1798
Kent
Caroline Granger entered the church just as the choir finished singing their introductory hymn, annoyed with herself for arriving late. The minister politely waited for her to reach her seat before he began the funeral service, which caused all eyes in the chapel to focus on her, not that they wouldn't have anyway. She took her seat next to Francis Calvert, as was the proper place for her to be. The minister started speaking shortly after she did, his nasally voice grating against her ears. Caroline was in very good spirits, and was having a hard time forcing herself to adopt a solemn expression. She was in such a good mood, it did not even bother her that she was sitting next to Francis Calvert, and that Gatling was on his other side. Yet she was compelled to reign in her joy, and adopt a pose of sadness appropriate for a funeral.
"Lord, we commend the body of your servant, Lieutenant James Robey, to the ground, and his soul to your care," the parson said. Caroline scanned the pew with Robey's family, where his father and mother, along with what appeared to be a few siblings and their children, were sitting there stoically, even as tears escaped from their eyes. Their sadness impacted Caroline, and she felt bad for them, and that helped her maintain her composure.
"Thank you for coming, my lady," Calvert whispered into her ear.
"It is the least I could do," she whispered back. "He was one of George's officers." And that was the reason for her presence. James Robey had served on board Belvidera and Bacchante. He had survived the voyage around the world, the battles they'd fought, the climates they'd tackled, but he'd returned to England only to contract that dread disease which would take his life: consumption. As George was not here, she felt it was her obligation to attend the funeral. Her arrival, and the sight of her carriage in this small Kentish parish, had created quite the stir. It was a quaint town, but it was not a place she would normally visit. She suspected that not too many people made the trek here from London.
"May we talk after this service, my lady?" Calvert asked. He was very nervous, no doubt remembering her outrage the last time they'd seen each other.
"I was hoping we could do just that," Caroline said with a slight smile. Calvert was thoroughly confused by her, and by this pleasant manner of hers. It was almost as if she was glad to see him. He began to wonder if that was just an act, and behind her façade she was planning something truly terrible for him. He became even more apprehensive, and tensed up even more as he wondered what new evil she would thrust upon him.
Then Calvert forced himself to calm down. He had already gotten his orders for the West Indies, and while that was not his first choice of places to serve, he was not overly upset about going there. He was quite aware that he was being sent away, and that Caroline was the one who had engineered it. He even knew and understood why she did it. But Calvert also knew she was furious with him, and he was worried about how deep that rage was. Without George here to temper her, he was quite vulnerable to her machinations. But his worst fears had evaporated when he'd gotten his orders, and they'd included Fitzwilliam's transfer but not Gatling's. When he'd seen those orders, he knew the worst was over. If she had truly hated him, she would have found a way to have Gatling transferred to another ship as well. But be that as it may, Calvert was determined to do what he could to repair his ties with Caroline. She was a formidable woman, and he did not want to leave for the West Indies with her here in London, still angry with him. Granger had shown him the importance of having advocates at home; people who would work to protect you when you were away and could not protect yourself. Calvert knew that Caroline had done that for him in the past. He didn't think he could rely on her now, but he had hoped that at least he could persuade her to be benign, and not actively work for his destruction.
The funeral continued, with more prayers and eulogies, until finally the thing was done. They stood up and Caroline leaned on Calvert's arm, but Calvert knew that was as much for show as for anything. He escorted her over to greet Robey's family.
"Thank you for coming, my lady," Robey's father said.
"It is the least I can do to honor such a brave warrior as your son," Caroline said smoothly. She greeted and met most of the town dignitaries, such as they were, until she had done her duty and was finally able to escape from the church. "Would you care to ride with me back to London?" she asked Calvert.
"With pleasure, my lady," Calvert said. He had planned to go back to Portsmouth, but this late in the day, it was probably wiser to head to London. London was closer, and in any event, it was not safe to travel on the Portsmouth Road at night. He could return to his ship tomorrow or the next day, and could take the opportunity of being in London to apprise the Admiralty of his progress in getting his ship ready for sea.
"You are welcome to join us as well, Mr. Gatling," Caroline offered. While Calvert was not surprised that she would offer to give him a ride, he was truly shocked that she would invite Gatling to join them. She wanted to be in the same carriage with the two of them after the scene between them? Calvert glanced at Gatling to see that he was as confused as Calvert, and decidedly more surprised.
"I would not want to impose, my lady," Gatling said nervously.
"Nonsense," Caroline said dismissively. She led them to her carriage where they helped her up. Calvert sat next to her, while Gatling sat across from him.
"My lady, I am glad we have a chance to talk to you," Calvert said as soon as the carriage began moving. He was determined to make amends.
Caroline had learned to be patient in conversation, so she opted to let them talk first. "Indeed?"
"Your words when we last spoke have provoked a considerable amount of thought," Calvert said.
"I did not mean to be so rude," Caroline lied.
"You were watching out for George, and concern for him is something that we all have in common," Calvert said with a smile. Caroline wasn't convinced of that, a fact that was transmitted by her steely look. "It was easy to consider keeping George at arms length, as it were, when he was not here." Calvert was clearly uncomfortable talking to Caroline about having sex with her husband.
"And that is somehow different now?"
Calvert sighed, a sign of weakness that privately annoyed Caroline, but she made allowances for his more common breeding. "If George were here in front of me, I would not have been able to reject him. So the words that you heard were spoken without due consideration to what he really means to me."
"Since he was not here, you had forgotten your love for him?" she asked somewhat coldly.
"That is not it," Calvert said, somewhat frustrated. "I think that I have loved him from the moment I met him, and I cannot see that will ever change. But the, uh, physical attraction is not as vivid when he is not here, in front of me." Caroline almost laughed at how deeply Calvert was blushing.
"And all of that has changed?" she asked.
"Your words made me imagine what it would be like to see George, to have him home, and have made us reevaluate our decision on being only with each other," Calvert said. If there were a more uncomfortable conversation to have, Calvert could not fathom what that would be.
"Pray enlighten me as to your conclusions," she said, remembering not to be catty.
"We are, both of us, the kind of men who yearn for a single commitment, for one person to love, and we have been fortunate to find each other," Calvert said. He was almost trembling; he was so upset at having this conversation.
Caroline suddenly felt bad for him, and for having horrible manners by letting him torture himself like that. She put her hand gently onto the back of his. "Relax Francis. I understand what you are saying."
He smiled at her, and felt a little of the tension leave him. "We both love George deeply, and we both owe him much. He expresses love in a different way than we do. And we have decided that we are strong enough, and we love him enough, that there is room in our hearts, and our relationship, for him."
Caroline nodded. She really did not want to think about George having sex with Calvert and Gatling together, but she had asked to know what they had concluded, so she endured it without flinching. "It was not easy for me to come to the same conclusions you have, as you might imagine."
"How did you do it, my lady?" Gatling asked, and then seemed horrified that he'd actually inserted himself into the conversation. But Caroline understood them, and she had mellowed.
"The same way you did," she said. "I realized that beneath George's stoic exterior lies the soul of a very passionate man. And I think that part of the reason that he is so composed and refined is because of that passion that lies beneath, and that through that, he can release his less friendly impulses. Some of us have not mastered that, and do it with words."
"I understand, my lady," Gatling said with a grin.
"To deny George his other lovers would be to deny the man that he is, or to make him into a man I would not like. It is a small price to pay, and in the end, I usually find those he chooses to be with to be pleasant." She gave Calvert a fake, dour look. "Usually."
Calvert laughed at that, glad to have some humor injected into the conversation. "I am sorry we so vexed you."
"I think that I was almost more vexed with myself," she said, opening up to these men who had captured part of George's heart. "When he returned from sea last time, after St. Vincent, he had a horrible homecoming, and that was largely my doing. I have agonized over it, and thought that if he did not make it back, it would be my fault, for I truly gave him little enough reason to long for England's shores." She paused and wiped a tear away. "When I thought of him approaching you and expecting to find love, but instead finding rejection, it would be the same thing happening all over again, the same thing I did to him."
"I feel as if you are trying to justify your feelings and your actions," Calvert said smoothly, "when in fact it is we who should be doing that."
"That is most certain, my lady," Gatling chimed in.
"Our voyage was truly magical for me," Calvert said. "During the first part, I was able to truly enjoy my time aboard Bacchante with George. I want you to know that I watched him as he put the pain of his prior return to England behind him. He has truly forgiven you, and he loves you deeply. That is not merely speculation: I know it to be a fact."
Caroline stared at him, wanting to dispute his assertion, but George was closest to Calvert, and if Calvert said that he had forgiven her, than he had. George's letters all sounded as if he did, but it was good to hear Calvert say that. She wondered if George would still feel that way when he returned and found that the birth of Elizabeth had made it unlikely she could bear more children. That sent her emotions reeling, and it was only with great effort that she was able to wrangle them back under control. "Thank you for saying that," she said, then changed the topic. "I have news, good news, to convey to both of you."
"My lady?" Calvert asked.
"Before I left for this service, I received a visit from my banker. Evidently war is not significant enough to sever the ties of financiers around the world, and he maintains indirect contacts with clients and colleagues in France," she began.
"I have never known a banker to have enough of a soul to worry about something such as honor over money," Calvert noted wryly.
"Nor have I," Caroline agreed, "but in this case, it is a good thing. He was able to convey a message back to me from George."
"He is well?" Calvert asked hopefully.
"George is healthy and safe, and is residing in Paris with the French Foreign Minister, Monsieur Talleyrand," she said.
She watched as the faces of both Gatling and Calvert exploded into broad grins. "That is fantastic news!" Calvert said jubilantly.
"Truly it is!" Gatling echoed.
"When will he be coming home?" Calvert asked.
"The French are evidently still smarting from the thrashing they took at the Nile, so they are using George's capture as a way to deflect attention from that, and to trumpet their success in capturing him," Caroline said, her irritation apparent.
"He is being used as a political pawn," Calvert concluded, in a more somber tone.
"Yes," she agreed. "But the information I received is that such an effect is short lasting, so I would expect he would be released home on parole shortly."
"Will he be exchanged then as well?" Gatling asked. Until he was properly exchanged, he would be unable to fight against France, and would largely be on leave, with nothing to do.
"That has yet to be addressed," Caroline said. She was certainly in no hurry to see an exchange effected, because that would mean he would be eligible for a command, and to be sent back to sea. In any event, that was not a battle she had to fight today. "I think we have to get him home first."
"That makes sense," Calvert agreed. "We are to sail for the West Indies within a month, so I do not know if we will have a chance to see him when he returns."
"I will do my best to make sure you are not stuck there forever," Caroline said with a smile, more to hide her guilt over maneuvering him to that station than anything.
"I have enjoyed serving in those waters, and I am not unhappy to go back there," Calvert said. "But it is always nice to return home from time to time." And with that, he had given Caroline absolution for sending him to the Caribbean. In their own way, the two of them had forgiven each other, and had moved beyond the unpleasantness.
"You must stay here tonight," she said as they pulled up to her house in Portland Place. "It will give you an opportunity to enjoy the baths one more time before you return to Portsmouth."
"Thank you for your hospitality," Calvert said sincerely. He was even more appreciative of her forgiveness.
Copyright © 2014 Mark Arbour; All Rights Reserved.
47

4
Stories posted in this category are works of fiction. Names, places, characters, events, and incidents are created by the authors' imaginations or are used fictitiously. Any resemblances to actual persons (living or dead), organizations, companies, events, or locales are entirely coincidental.
Story Discussion Topic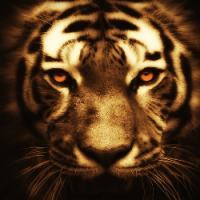 Open Club · 175 members · Last active
A fan club for Mark Arbour to chat about his stories
---
You are not currently following this author. Be sure to follow to keep up to date with new stories they post.
Chapter Comments
Newsletter

You probably have a crazy and hectic schedule and find it hard to keep up with everything going on.  We get it, because we feel it too.  Signing up here is a great way to keep in touch and find something relaxing to read when you get a few moments to spare.

Sign Up