Join For Free and Get Notified of New Chapters!

Are you enjoying a great story and want to get an alert or email when a new chapter is posted? Join now for free and follow your favorite stories and authors!  You can even choose to get daily or weekly digest emails instead of getting flooded with an email for each story you follow. 

 

Stories posted in this category are works of fiction. Names, places, characters, events, and incidents are created by the authors' imaginations or are used fictitiously. Any resemblances to actual persons (living or dead), organizations, companies, events, or locales are entirely coincidental.
Odyssey - 72. Chapter 72
George is on his way home at last!
November 20, 1798
Paris
"I hope you gentlemen do not mind dining with me alone," Talleyrand said.
"Your company is more charming and entertaining than that found in all the salons in Paris combined," Granger said smoothly. He wondered if, when he returned to England, he'd retain this excessively flowery language he was mastering here in Paris.
"I am not sure how flattering that comment is," he joked, making Granger and Eastwyck chuckle. "I actually had a matter to discuss with you."
"Indeed?" Granger asked.
"While I certainly enjoy entertaining you both here, and while I would be saddened by your departure, I am assuming that you are anxious to return home," he said.
"Despite the fantastic company and accommodations you have provided, that is my most fervent desire," Granger said, since admitting that was no great leak of information. "Has the Directory agreed to our parole?"
"They have not," he said, and dabbed his mouth with a napkin in his slow, deliberate manner. "I would like you to know that it is not for lack of representation on my part, although I say that not for your accolades, but so you know that I am trying to obtain your release."
Granger knew that Talleyrand would only try to obtain his release if it was in Talleyrand's best interest, but he opted to accept his words at face value. "Thank you for your efforts on our behalf. Can you tell me what is causing the delay?"
"I think that perhaps you are too charming," Talleyrand said, with his crocodile smile. "It is possible that you have brought so much light to the capital, they are reluctant to let you leave and to thus extinguish it."
"I find that difficult to believe," Granger said, "but I would be happy to be less interesting and more rude if it would help me return home."
Talleyrand actually laughed at that. "I think that even if I told you that was what was required, you would find it difficult to do so, so ingrained is your natural grace."
"You are too kind," Granger said uncomfortably, his modesty asserting itself.
"I do have a suggestion along different lines, but it will require a certain amount of duplicity on your part." In other words, he would have to lie. Granger opted to hear out the plan before rejecting it out of hand.
"I am most anxious to hear your suggestion," Granger said.
"It is well known that you suffered a lamentable bout of fever on your recent travels. We are all of us happy that you survived that horrible malady," he said.
"It is not an experience I would like to relive," Granger said.
"But perhaps that is exactly what would help the Directory agree to your release," Talleyrand suggested, that devious smile returning. "I am thinking that if you became unwell, such that you were restricted largely to your room, and no one saw you up and about, it would be possible to lodge those concerns in the mind of Monsieur Barras, at least."
"I am surprised that he, or the others, would be that concerned about my health," Granger said.
"They are not, which is a sad thing, but they would be most concerned if your health worsened and you were to unfortunately expire while here in Paris," Talleyrand said. "No matter how many witnesses would attest to your treatment, there would be general suspicion in the world at large that you were murdered."
"You are saying that it would be bad for the Directory's image if I were to suddenly die here in Paris?" Granger asked, unwilling to admit that he mattered that much. But while modest, Granger was aware that he had a certain stature due to his birth, and his own successes. The thought of him being a world personage was both disturbing and true. And if something were to happen to him, if he were to die here, he could see the problem the Directory would face. The Spanish would certainly raise a fuss about it, and his own government would point out the perfidy of France in capturing a distinguished person and arranging for him to die, presumably by poison. When next they negotiated with the Austrians, the Prussians, the Russians, the Americans, or even the Ottomans, they would have that negative image, that blot on their reputation, and it may make things much more difficult. Poisoning him while he was in captivity would be a dishonorable act, and despite the protestations of the Directory to the contrary, the world would probably believe that he was indeed poisoned.
"I am saying exactly that," Talleyrand said.
"I would prefer not to die just to inconvenience the Directory," Granger joked, making both Talleyrand and Eastwyck chuckle.
"That was not my intention either, but I am hoping that a brief illness would remind them of the risks they run," Talleyrand said.
Granger nodded. "I fear that I am unwell. If you gentlemen will excuse me, I will retire to my room."
"I hope your health improves, but I will notify Monsieur Barras that you are ill," Talleyrand said. "I will send for my physician at once."
"Thank you," Granger replied, wondering what sort of medical barbarian would be calling on him.
"Let me help you, my lord," Eastwyck said, pretending to help Granger up to his room. If he were to be convincingly ill, he would have to make sure the servants saw him in an unhealthy state. It was inconceivable that the Directory would not have a spy or two in Talleyrand's own household. Some of the servants looked on curiously as Granger hobbled past them and up the grand staircase. He pretended to be winded at the top of the stairs, putting on an act for yet more of the staff, and then he was finally able to escape into his rooms.
"My lord, are you alright?" Donegal asked, attending to him as he always did. Eastwyck shut the door firmly behind him.
"I am going to endure a brief but intense illness," Granger said to Donegal with a smile. "It will hopefully convince the Directory to release me back to England on parole."
Donegal looked at him and blinked, then smiled. "I will pray for your speedy recovery, my lord."
"I will stay with His Lordship, to attend to his needs, and you must remain our link to the outside world," Eastwyck said to him.
"Yes, sir," Donegal said.
"I'll need you to give me at least ten minutes' notice should someone arrive to call on me, but that should be relatively rare, since no one will want to catch the fever," Granger said.
Donegal thought about that for a bit, and began to formulate a plan on how to handle his role in this. "Yes, my lord. I can do that. I can deliver Mr. Eastwyck's meals to your room, but since he normally eats a lot of food, no one will think twice if there's enough for both of you."
Granger laughed at that, and so did Eastwyck. "I fear you are correct," Granger said. Donegal smiled and vanished into the other room, closing the doors to the bedroom firmly behind him.
"It appears, my lord, that we are to be trapped here, just the two of us, for the next few days at least," Eastwyck said. "I have a suggestion on how we can occupy ourselves."
Granger chuckled. Since they'd worked through the issue over Eastwyck's insistence on not being penetrated, he'd become an almost unhinged lover, such that he almost wore Granger out. Almost. He was thoroughly enjoying his young lieutenant. Granger undressed completely, while Eastwyck merely lowered his trousers, and then they engaged in a very active sexual merging, such that both of them were hot and sweaty when they had finally climaxed.
Granger lay on the bed, smiling and panting, when he heard Donegal's knock on the door. "My lord, the doctor is here to see you."
Eastwyck repaired himself as best he could, then went out on the terrace briefly to cool down. "Send him in," Granger said.
The doctor came in nervously, evidently afraid that he would catch the dreaded tropical fever himself. He did no more than briefly inspect Granger, noting that he was very warm, and had been perspiring quite a bit. "I am worried that you have caught the fever again, my lord," the doctor said. "I will give orders for some medicines to be sent over."
"Thank you," Granger said. The man left with indecent haste, while Eastwyck re-entered the room as soon as he was gone. And then, after a brief interlude, Eastwyck re-entered Granger.
November 25, 1798
Paris
Talleyrand scratched on the door, and then strolled into Granger's room casually, as if he had no fear of something as inconsequential as the fever. Granger knew the wily diplomat did not have that kind of courage, and found it amusing that others would think so as a result of his own deception. "I hope I am not disturbing you."
"A visit from you is never inconvenient," Granger said.
"You appear to have recovered from your recent bout with the fever," he said, keeping up appearances in case someone was listening.
"I have, and I must thank your staff and the doctor for tending to me. It was not as bad as the episode I experienced in the Indies, but it was not pleasant," Granger said, mixing lies and truths together.
"I should think not," Talleyrand agreed. "I have good news for you. The Directory has agreed to your parole, and that of Mr. Eastwyck, and has directed me to issue passports for you. You may leave as soon as you feel healthy enough to travel."
"Then we will leave as soon as possible," Granger said, positively beaming at this good news. "I must thank you most sincerely for your efforts on my behalf."
"I have found that it is wise to do favors for others, for then they will remember you when you need a favor from them," he said, a comment which was mildly disturbing, since Granger certainly didn't want to be indebted to Talleyrand, but it seemed that that was indeed the case.
"If there is something I can do for you, you have but to ask," Granger said, wondering what kind of nightmare he'd just opened himself up to.
"I suspect that you would have done that regardless of my hospitality, and my efforts to have you released," Talleyrand said. "I am wondering if you are feeling healthy enough to join me for dinner? If so, we can discuss the arrangements for your trip home."
"I will be down shortly," Granger said. He'd already had a bath, which was very restorative, so with Donegal's help he pulled on his dress uniform and descended the stairs with Eastwyck. They found Talleyrand already there, which was unusual, since he made a habit of being late.
"Welcome," he said as he rose, and then gestured for them to sit down and join him. They spent the first part of the dinner speaking of mindless things, and of gossip, before Talleyrand finally got to the point. "I have been pondering the best way for you to return to England."
"I am most interested to hear your ideas," Granger replied.
"I think that perhaps the best way to return you to your home is through Le Havre. I am known to the governor there," he said airily. "That gives me some assurances that you will be treated well upon your arrival there."
"We would be most appreciative for any help you can provide," Granger said, to move things along. "Le Havre is not the closest port to England; that would be Calais. But if I am not mistaken, it is probably the closest port to Paris."
"You are correct," he said. "And as a sailor, I assumed you would prefer to spend time in a ship instead of time in a carriage."
"That is most certainly true," Granger said. He and Eastwyck smiled at each other, sharing a silent desire to be at sea again.
"I am considering that it may be possible to have you conveyed to England on board a small merchant ship, which would enable you to carry your baggage with you," he said. "That is based on the assumption that such a vessel, if flying a flag of truce, would be welcomed?"
"I am willing to venture that I am popular enough to guarantee the vessel's safety," Granger said with a smile. He knew that if anyone attempted to seize a vessel that was carrying him home, his friends and allies at home would raise hell about it.
"I suspect that you are," Talleyrand said.
"Such a vessel, flying a flag of truce, would be immune from capture," Granger confirmed.
Talleyrand moved beyond that, and focused on the next item on his agenda. "The most convenient port for the vessel to reach would be Portsmouth, but I am thinking that perhaps it may be more useful for you to be conveyed to London, or at least its environs."
"You would anticipate this vessel would dock in Sheerness, perhaps?" Granger asked.
"Anywhere in the Thames estuary would be convenient," Talleyrand noted. "I would also ask that you make arrangements to allow the vessel that conveys you an opportunity to reprovision."
And then Granger understood Talleyrand's plan. There was no trade between Britain and France, since they were at war. As such, the only commercial intercourse between the two countries was through illegal smuggling. But having a ship convey him home would give that vessel the opportunity to sell French items, like wine and perfume, and acquire in return goods that were in demand in France, like spices, silks, and manufactured goods. In wartime, such a voyage would be spectacularly profitable. "I suspect that it would also be useful if no inquiries were made into the disposition of this vessel's cargo, or the acquisition of new items, while it is in port?"
Talleyrand smiled, his most devious smile. He'd fully expected Granger to understand that he was envisioning smuggling, but he was glad that Granger hadn't been immediately outraged. He had noted that the young British peer had a very deep sense of honor, but he also sensed that commercial ventures did not overly trouble Granger. "Customs officials can be most tedious to deal with, even if one is not conveying contraband."
"I am more than willing to use all of my influence to enable the ship that brings me home to effect some surreptitious transactions," Granger said. "However, I cannot guarantee that those difficult customs individuals will be amenable."
"You are telling me there are no guarantees," Talleyrand noted. "I am familiar with risk, so that is nothing new."
"I actually can perhaps make things more agreeable than that," Granger said. "I am thinking that if the vessel is unable to offload and reload stores, then if I compensated the master, it would perhaps offset some of his lost profits."
"One could almost consider that to be insurance," he noted.
"Indeed," Granger agreed. "I am considering a situation where I pay the master one thousand pounds for my passage, and if he is able to sell his goods, then so much the better. If not, he will still be amply compensated." Both of them ignored the fact that this would let Granger largely turn a blind eye to anything the merchant ship did, and to merely point to the fact that he had paid the French for returning him.
"I think that would be most agreeable," Talleyrand said, and was so happy it showed through his usual, smooth façade. "Rather than having to deal with the exchange of specie after your return, if you would prefer to simply transfer that money into the account I designated in London, that would be acceptable." Granger smirked internally at that, thinking that it was unlikely that the unfortunate merchant captain would see a farthing of that money.
"Thank you for thinking ahead to the rigors that await me upon my return," Granger said. "I will act on either option, as best meets my convenience."
Talleyrand nodded, to note that the deal had been sealed. "I will arrange for you to leave at dawn, the day after tomorrow. That will give us time for you to make a final appearance at the salons, to take your leave of those in Paris who have grown attached to you, and it will allow us time to arrange a carriage and perhaps a cart or two to carry your belongings to Le Havre." Granger was chomping at the bit to leave at once, but he could see the benefits of what Talleyrand proposed. "I would also note that it would provide you with some additional time to recover before your journey. It will most likely be arduous, since the cold weather is upon us."
"That is most likely true," Granger said. It would not look good if, as soon as he was reported to be well, he was seen dashing around France in a carriage.
"Tonight we will visit with Madame Tallien, then tomorrow I will host a party, so you may bid farewell to everyone," Talleyrand announced.
"I am most obliged," Granger said. And so their plans to go home were set, and within a few weeks, or a month at the most, Granger and Eastwyck would find themselves back in England. He was ecstatic.
December 10, 1798
Le Havre, France
Granger descended the stairs of the mayor's home and strolled into the dining room. He greeted the mayor cordially and broke his fast with the man, who was a bit boorish, but had shown Granger nothing but courtesy and politeness. They had just started eating when Eastwyck joined him, looking a bit frazzled what with all of the last-minute preparations for their departure. But there was absolutely nothing that could stress out Granger, or ruin his good mood; for today was the day he would set sail for England. Today he would begin the final leg of his long journey home.
The tide did not shift until 9:00am, so that had allowed Granger, Eastwyck, and Donegal to spend the night ashore. Granger had yielded to the mayor's insistence on that, since he was chomping at the bit to get on board the Corneille, the ship that would carry them to England. Eastwyck sensed his impatience. "We will be ready to leave as soon as we have finished dining, my lord."
"That is good to hear," Granger said, then turned to the mayor. "But unfortunately that gives me little time to express my appreciation for your hospitality."
"It was a pleasure to host someone of Your Lordship's distinction," the mayor replied, somewhat awkwardly.
"I hope that peace is soon restored, and that will give us the opportunity to call on one another," Granger said politely.
"I will look forward to that time anxiously," the mayor said. They finished their breakfast with almost indecent haste, and then boarded the carriage for the brief ride to the waterfront. Granger was truly sick of riding in carriages. They'd left Paris on the 27th of November, and it had taken them five days to reach Le Havre. Talleyrand had dispatched a courier to alert the mayor of his plan on the 25th of November, so when Granger had arrived in Le Havre, he had been pleased to note that preparations for their departure were well in hand. But even as quickly as things were moving, it was still not fast enough to sate his desire to return home. He'd forced himself to be patient, even as he'd negotiated with the captain over the space his own cargo would require. The captain of the Corneille, Alexandre Guebertin, was as wily a merchant as Talleyrand was a diplomat, but he had soon understood that Granger was not going to be trifled with on this voyage. Granger was well aware that Guebertin had the potential to make what was, for him, a fortune, and knew that he held a strong hand. Once they had come to that understanding, the man had been quite easy to deal with.
They arrived at the dock to find a boat waiting for them. Their last few chests were hauled onto the boat, and then they entered in the time-honored fashion of senior officers last into the boat. Granger merely nodded at the coxswain, who set the men to work at the oars. There was a light breeze today, one that should make their sortie from Le Havre easy, and pleasant.
Granger let his eyes wander around, looking for any changes in the shipping here. He'd already spent most of his free time casually observing the substantial defenses that protected Le Havre, something that may come in handy later on. He'd also noted the state of French naval forces here, although there really weren't many ships. This was not a major naval base: that honor fell to Brest, some three hundred miles west of them. In fact, Le Havre was much more of a privateer's haven, and there were several of those craft in port. But there was one ship that had caught Granger's eye, a beautiful frigate, one of the big 40-gun ships the French built. Seeing her brought back the anguish he felt over the loss of Bacchante, and caused him to look at this ship with a strange combination of longing and sadness. He forced himself to focus on the Corneille instead, and was glad that he was sailing home in her, instead of some of the less weatherly looking craft in port. She was a lovely brig, only five years old, with fine lines despite her somewhat stout dimensions. She was made to carry cargo, and while speed was certainly a nice attribute, it was more important that she be large enough to carry a plentiful amount of goods.
The boat hooked on to her side, and Granger stood up, then leapt for the chains, an easy process in port, with calm seas and with Corneille's low freeboard. "Welcome aboard, my lord," Guebertin said affably.
"Thank you, Capitan," Granger said, with a courtly bow. "We have brought the last of our things with us, so we are ready to leave as soon as the tide shifts."
"Excellent," he said. A crewman guided Granger and Eastwyck down to their cabin. Granger had mollified Guebertin's annoyance with all of his baggage by offering to share a cabin with Eastwyck. He smiled at the lieutenant, whom he was thoroughly enjoying. It was no sacrifice to share a cabin with him at all. Granger spent almost no time there, leaving Donegal and Eastwyck to organize their things, and instead Granger went back up on deck to view their preparations for departure.
He had left Paris full of heartfelt goodbyes from those who were important in France, but found that he had little regard for most of them. They were largely commoners who had inserted themselves into roles for which they did not have the breeding or skills in which to adequately function. And while many of them displayed excellent manners, there was a sort of boorishness that seemed to pervade their culture. It was all incredibly tacky. Granger found that, in the end, the only people he truly felt attached to were Talleyrand and the Spanish ambassador. Talleyrand had asked him to write and tell him of his safe arrival home, as had the Spanish ambassador. He resolved to do just that, assuming he arrived home safely.
There was a bustle on deck, and Granger looked at his watch to note that it was just now 9:00. Either Guebertin was prompt, or Granger had sufficiently imparted to the man his own sense of urgency, for they were leaving right as the tide turned. He watched as they hauled Corneille's anchor up, even as the topmen loosed her sails. Eastwyck came up on deck just as the anchor broke free, and they smiled as the ship, freed from her tether to the land, began to move slowly out of port. It was glorious, absolutely glorious, to be back at sea.
Granger stood by the railing, watching the port slowly fade away behind them, and then felt the first of the Atlantic's waves hit the ship. The seas were only moderate today, so even that motion was exhilarating, not debilitating. It was all Granger could do to keep his euphoria in check. "We will clear Le Havre, and then work up the Channel on the starboard tack, my lord," Guebertin said politely.
"Thank you for keeping me informed," Granger said, and hit the French captain with his dazzling smile. Guebertin left to go tend to his ship, while his place was taken by another man: Donegal.
"Your gear is unpacked, my lord," he said.
"Thank you," Granger said. "And thank you for taking such good care of me. You and I have been through some travels."
"Indeed we have, my lord," the Irishman said.
"You opted not to remain in France," Granger noted, stating the obvious. "I thought you had considered that."
"I belong at sea, begging your pardon, my lord. I think my days of revolutions are over."
"As a loyal servant of His Majesty's government, I am most relieved to hear you say that," Granger said, grinning. Donegal smiled back at him, and then got nervous.
"If it's all the same to you, my lord, when we get to England, I'd like to try to find a berth on another ship."
"You mean you would prefer not to spend too much time ashore, where you may be recognized and apprehended?" Granger asked.
"Yes, my lord," Donegal admitted. For him to be that worried about being caught, he must have committed some relatively heinous crimes. Granger could see where he would risk exposure in Ireland, but in England? For that kind of fame, he would have to be an especially sought after criminal. Granger struggled with that, with the thought that he should probably haul Donegal ashore to pay the price for his sins, but he knew he could never do that. Donegal had been loyal to him, and had followed him from Egypt through France to get back home. Granger owed it to him to find him a way to avoid justice, whatever that was. He reasoned that Donegal had served the King well on this voyage, and allowed that to count as a certain amount of atonement for his sins.
"I will endeavor to see you placed on a good ship as soon as we reach home, if that meets with your plans."
"I would be most appreciative, my lord." And then they all left him alone, free to stare out at the sea that beckoned them, the sea that he knew so well.
December 11, 1798
Aboard Corneille
"My lord, it is half an hour before dawn," Eastwyck said as he woke him up. Granger stretched out and felt some of Eastwyck's cum flow out of his ass, making him giggle. Eastwyck was tireless, with perhaps the most stamina of any lover Granger had been with. It was rare for him to not be ready for another round, and Granger had to work to keep him in check, lest he become too sore to even sit down.
"Thank you," he said. Donegal entered shortly after Granger got out of his cot and helped him put on his second-best uniform, the double breasted one that he liked. He took some pains with his toilet, determined to impress the French sailors and Guebertin, and equally determined to maintain appearances. He went up on deck to find Guebertin standing by the rail, poised as if he were trying to hear something.
"Helm, put us on the larboard tack," he ordered.
"Is there a problem?" Granger asked.
"I heard noises, another ship, my lord," he said. "I am moving to avoid them."
Granger couldn't see his face in the darkness, but he could sense the man's panic. "Monsieur, we have nothing to fear. If we run across a French ship, she is your friend. If we run across a British ship, I will make sure she does not harm us." Granger thought he could see Guebertin's teeth as he smiled. He was apparently so unused to being at sea without fearing imminent capture; he hadn't grasped the reality of their situation. "If you will pardon my suggestion, I would have a white parley flag ready to bend on over your own ensign, just in case."
"Of course, my lord," he said, and gave orders for that. The wind was dead fowl for London, so Guebertin ordered the brig to heave to as they waited for the sun to rise. And then, in that maddeningly gradual way that sometimes happened, dawn was upon them, ever so slowly lighting the world around them. At first, Granger could merely see shapes, like the outline of the ship's rigging. Then he could see shadowed faces, and then he could see actual people. And then, almost as soon as he saw those faces, he saw the ship that Guebertin had heard, or possibly even sensed. There, under easy sail not half a cable's length from them was a frigate.
"Ready with those flags!" Guebertin ordered.
"Captain, that is a British ship," Granger declared. "I recommend you hoist the parley flag over your own colors."
"You know her, my lord?" he asked. "She doesn't look British."
"She used to be Spanish, but I took her as a prize. She is the Santa Clarita," Granger said, trying to hide his smile.
Copyright © 2014 Mark Arbour; All Rights Reserved.
55

4
Stories posted in this category are works of fiction. Names, places, characters, events, and incidents are created by the authors' imaginations or are used fictitiously. Any resemblances to actual persons (living or dead), organizations, companies, events, or locales are entirely coincidental.
Story Discussion Topic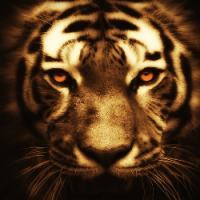 Open Club · 175 members · Last active
A fan club for Mark Arbour to chat about his stories
---
You are not currently following this author. Be sure to follow to keep up to date with new stories they post.
Chapter Comments
Newsletter

You probably have a crazy and hectic schedule and find it hard to keep up with everything going on.  We get it, because we feel it too.  Signing up here is a great way to keep in touch and find something relaxing to read when you get a few moments to spare.

Sign Up