Join For Free and Get Notified of New Chapters!

Are you enjoying a great story and want to get an alert or email when a new chapter is posted? Join now for free and follow your favorite stories and authors!  You can even choose to get daily or weekly digest emails instead of getting flooded with an email for each story you follow. 

 

Stories posted in this category are works of fiction. Names, places, characters, events, and incidents are created by the authors' imaginations or are used fictitiously. Any resemblances to actual persons (living or dead), organizations, companies, events, or locales are entirely coincidental.
Odyssey - 73. Chapter 73: Homecoming
George makes it back to England at last!
December 11, 1798
Aboard Corneille
"The Santa Clarita, my lord," Eastwyck said with a smile. "Do you think Captain Calvert is still in command of her?"
"We will find out shortly, as soon as it is a little lighter," Granger said. He could hear the commotion on board the British ship, along with the anxiety and excitement, as dawn found the frigate close in to another vessel, and one that was obviously French.
"Ship Ahoy! What ship is that?" came a hail from her. It was Calvert's voice.
Granger smiled at Eastwyck. "It appears that he is still in command." He then turned to Captain Guebertin. "Captain, perhaps you would allow me to respond to the hail?"
"Of course, my lord," he said, handing Granger the speaking trumpet.
"This is the French brig Corneille, under a flag of truce, conveying paroled prisoners back to England," Granger shouted in English. He handed the captain his speaking trumpet. "They will send a boat for us," he said, reverting to French. "I will go over and interview her captain. I would ask that you remain hove to until we return."
"Will you transfer to that ship, my lord?" he asked nervously. He did not want to lose his chance to exchange contraband.
Granger smiled. "That will depend on Captain Calvert's orders, but even if he chooses to return with us to London, it will be as your escort." Guebertin smiled appreciatively.
"Thank you, my lord."
A boat approached, and Granger recognized Lieutenant Gatling sitting in her thwarts. She was hailed, and then Gatling hauled himself aboard. "My lord! It is good to see you!" the young man said, his whole demeanor full of pleasure at reuniting with Granger.
"It is good to see you as well," Granger said. "Mr. Eastwyck, we will call on Captain Calvert in one moment. Donegal!"
"My lord?" the Irishman asked.
Granger pulled him aside. "Captain Calvert is an old friend of mine, and a good captain. A posting on his ship is the best I could contemplate for you, so this meeting is fortuitous."
"Yes, my lord. And thank you, my lord."
"Gather your dunnage together, and when the boat brings me back, it can take you over to Santa Clarita," Granger said. Donegal nodded and went below, while Granger boarded Santa Clarita's launch.
Gatling gave the order for the coxswain to return to Santa Clarita, and then addressed Granger. "Much has happened since we left Amboyna, my lord. We encountered Bacchante the day after Mr. Eastwyck left for Goree."
"And were you able to save the crew?" Granger asked, unable to hide his concern for his men. Eastwyck was paying rapt attention to their conversation.
"Many of them, my lord. Bacchante was attacked by natives before we arrived. We were able to fight them off, but unfortunately Mr. Humphreys was killed before we got there."
Granger felt a knot of sadness in his breast, and had to open his eyes wide to keep the tears from forming. He could feel Eastwyck's reaction, sense his extreme distress. "That is truly a shame. Humphreys was an excellent officer."
"He was indeed, my lord," Eastwyck said, and one could almost detect his voice choking up.
"We were able to salvage most everything of value on board, including your personal furnishings and the treasure, my lord," Gatling went on, thankfully distracting them from the horrible news of Humphreys' death. "Sir Tobias Maidstone was killed by the natives, but before he died, Mr. Humphreys discovered your brother's correspondence and tossed it over the side of the ship. It was destroyed."
Granger almost allowed himself a sigh, so relieved was he at that news. So Maidstone had been killed by natives, and his scheme had come to naught. Granger's mission to intercept the man had, in the end, been successful, though through no efforts of his own. "That is good to hear," Granger said. Before he could go on, they arrived at the frigate. Granger leapt for her chains, proud of how agile he managed to look, and scrambled over the side.
There was no point in trying to hide how happy he was at being aboard a King's ship and receiving the customary honors due a post-captain. And even if that were possible, it would be even harder to do so when he came face to face with Calvert. He stood there on his quarterdeck, wearing a gleaming new uniform, the uniform of a post-captain with less than three years seniority. He was perhaps more handsome than ever, his looks enhanced by a new air of confidence, but as his boyish grin broke into a full-fledged smile, it brought back the face of the young man Granger had first fallen in love with. "Francis!" Granger said, and took Calvert's hands in his. "A more pleasant surprise I cannot imagine."
"I cannot express how happy I am to see you, my lord," Calvert said. Granger felt the energy pulse through their hands. Then he remembered himself. "It is good to see you as well, Mr. Eastwyck."
Another familiar lieutenant was there, so Granger greeted him. "It is good to see you again, Mr. Bover."
"Thank you, my lord. You saved my skin at that trial, and I ultimately ended up as the first lieutenant of this ship." There was another lieutenant named Haversham, who seemed pleasant enough, but Granger had never encountered him before.
"We have much to discuss, my lord," Calvert said. "Would you care to join me below?"
"With pleasure," Granger said, and followed him down to his cabin. The gaudy décor of his Spanish predecessor was gone, replaced by a very tasteful but masculine combination of blues and greens. "You have outfitted your cabin quite nicely."
"Thank you," Calvert said. He dismissed his servants, and then they were alone. "I missed you, George."
"I missed you too," Granger said. And then they embraced, their mouths met, and the joy at seeing each other manifested itself into physical desire. Calvert led Granger to his sleeping cabin, where they remained almost fully dressed, but still managed to couple and sate their desire for each other. Yet even as special and meaningful as their reunion was, Granger sensed a difference, something he could not quite identify. He shrugged that off, determined to think about it later, and not let it ruin their time together. "That was wonderful."
"It always is," Calvert said. He led Granger to his sitting area and poured them a glass.
"I heard about poor Humphreys," Granger said.
Calvert nodded. "We arrived just a few hours too late to save him. And there is more sad news. We made it back to England, where Robey succumbed to consumption. His funeral was last month."
Granger felt the sadness and turmoil grow inside him again, only this was even worse, not because his feelings for Robey were strong, but because they conjured up his feelings for Travers as well. It seemed as if those two were linked in his psyche. "That is terrible," Granger said finally.
"Your wife and your children are fine, and your father is much more exalted," Calvert said, changing the subject.
"Indeed?"
"He has been appointed to His Majesty's Privy Council, and was awarded the Garter at the beginning of the year," Calvert said. That was quite a compliment to his father, and a mark of favor by the King. Granger knew that his father had felt somewhat neglected by his sovereign, as he had been an assiduous courtier, and a loyal political supporter of the King, but had not reaped the rewards one might have thought appropriate for those services. Perhaps the King had recognized that, and was making amends.
"That is good news," Granger said. "And what of you? Where are you bound?"
"We are ordered to sail for the West Indies, to join Admiral Parker's fleet. There was another mutiny, a horrible one, and the Hermione was turned over to the Spanish by her crew," Calvert said. Granger just stared at him, horrified at the act, the implications of it, and the precedent it set. "We are to reinforce the fleet, and presumably hunt down the mutineers."
"What of her captain? I have heard rumors of Pigot before, and they were not very complimentary." Phillips had served with him, and noted that he had a truly demented appreciation for punishment.
"He was murdered by the crew. It is difficult to justify their actions, and the Admiralty certainly sees no grounds for leniency, but if the stories are true, it would seem the men were driven to it," Calvert said.
Granger just nodded. "I have been paroled, and am traveling to London aboard that brig."
"While I am tasked to head to the West Indies, I could certainly return with you to Portsmouth," Calvert offered.
"Part of the arrangement for my passage is that I have the brig take me to London, where she can no doubt engage in smuggling as part of her compensation for conveying me home," Granger said. "I must make sure to adhere to my part of the bargain."
Calvert nodded sadly. "I do not know when I will see you again."
"I am surprised you were sent away so soon," Granger said. That really was unusual. "Were you not charming enough upon your return?"
Calvert looked uncomfortable when Granger said that, but he brushed it off. Granger had imagined he'd felt a distance between them when they'd made love, but now that his euphoria at reuniting with Calvert was fading, he realized there was indeed a distance, a gulf between them, and he didn't know why. "I'm quite certain that wasn't it," Calvert replied gamely.
A knock at the door heralded the arrival of Gatling. "My lord, the wind has shifted to the northeast." Gatling was acting quite correctly, but there was the slightest hint of irritation in his voice, which was very odd. But this new wind would be perfect for his voyage, and it was important that he take advantage of it and not linger here. Granger put aside these strange moods of his former lovers and shipmates, and determined to press on with his voyage.
"Thank you, Mr. Gatling. I had best return to Corneille." Gatling nodded and left them. "I have a favor to ask of you," he said to Calvert.
"Of course," Calvert said.
"I acquired a servant to help me when I parted with Winkler. He is an Irishman named Donegal, and has been all that I could have asked for. Similarly to our friend O'Higgins, he has a history of Irish revolutionary activities, although I am not sure what they were. Would you be willing to take him aboard? I am not sure if you need a steward, but if you do, he is superb in that role."
"I would be happy to have him," Calvert said. "I have not yet found my own 'Winkler', so maybe this man may fill that void."
"Thank you," Granger said. "I do not know when I will see you again, but I yearn for that time. This has been too quick, too brief."
"I will pray for orders that bring us together again," Calvert said. They embraced once more, and then Granger hurried up on deck and took his leave of the others. He joined Eastwyck in the boat, but neither one of them said anything on their trip back to Corneille. Seeing Calvert again had been exciting, but strangely disturbing at the same time.
They hooked on to Corneille and Granger paused before boarding the brig. "I am sending a man back with you," Granger told the coxswain. "Once he and his gear are aboard, you may return to Santa Clarita."
"Aye aye, my lord," he said automatically.
Granger arrived on deck to find Donegal waiting for him, his dunnage gathered on the deck. "You will find a good home aboard Santa Clarita, but I will miss you," Granger said sincerely. "I do not know what I would have done without your excellent care."
"Thank you, my lord," Donegal said, and so moved was he that he actually had to wipe a tear out of his eye.
"To help you on your way," Granger said, putting a number of coins in his hands. Before Donegal could say anything further, or object, Granger cut him short. "Now be off with you."
"Aye aye, my lord."
Granger watched as he vanished over the side, and then turned to Guebertin. "Captain, if you see fit, you may square away for London."
"Certainly, my lord," he said. And with that Corneille began to head up the Channel. Granger positioned himself by the taffrail, watching Santa Clarita get underway as she resumed course for the West Indies. Her sail drill was almost embarrassing, which told him how Calvert must have struggled to find a crew for his ship. Granger knew what a good captain he was, and was confident that Santa Clarita would be a crack ship in very short order. But he was disturbed by the chasm he felt between them, and that left him feeling quite disoriented, and not a little confused.
December 20, 1798
Aboard Corneille
The weather had been bad enough to frustrate a saint, and Granger was no saint. He had been uncharacteristically moody, so much that it was noticeable to Eastwyck, who was quite in tune to his superior's moods. Granger lay in his cot, frustrated that sleep was no longer possible. He sensed that dawn was upon them, even though he had not heard the ship's bell sound. He got out of his cot and began to dress himself, pulling his various garments together in the dim light of the lantern. He was forced to rely on the ministrations of Guebertin's servant, who was barely competent. Granger chided himself, telling himself that he'd been so pampered by Winkler, and then by Donegal, that when he was left to the devices of a less talented servant, he noticed the stark difference.
But being without Donegal was only one small part of the cloud that hung over George Granger. They'd parted company with Santa Clarita and made decent time up Channel for approximately four hours, when a storm fell upon them. They had spent the better part of a week hove to, and even when they could finally get sail on Corneille, they made little if any progress. To be able to look out and see the cliffs of Dover, and to see England, but to be trapped on board the French brig had been maddening. Granger had expected that Guebertin would try to seek the shelter of a French port, perhaps Calais or even Boulogne, but the Frenchman had been unwilling to do that. Granger suspected that if he ventured into a different port, and a different jurisdiction, the entire plan to repatriate him and make money while smuggling would unravel, or at least acquire some new non-contributing partners. So it was greed, Granger concluded, that kept Corneille and her weary passengers storm-bound in the Channel.
At first, the storm had been exhilarating, but then it became tiresome and exhausting. Granger had not experienced a storm like that since his return to England in Belvidera, and that conjured up a whole new series of fears. That homecoming had been horrible, where he'd found all of his friends had seemingly abandoned him; his wife was in the midst of an affair with another man, and pregnant with his child as well; and his brother and sister-in-law had attacked and raped him. He worried that this bad weather foretold a similarly miserable return. He snapped himself away from that train of thought, irritated at himself for such negativity. Caroline had promised that she would be there for him. She had flogged herself with guilt over how she'd treated him, and she had pledged to be there for him if he returned. He knew that he could count on her. Granger decided that if Caroline was with him, he could survive whatever the others may throw at him.
Only as soon as that irritant was erased, another arose to plague his psyche. His encounter with Calvert continued to haunt him. Granger had relived their meeting, not analyzing just the words they said, but the gestures they'd shared, and could come to no other conclusion than Calvert was trying to keep him distant, to push him away. There was good reason for him to do that, since they would most likely be separated for some time now. But Granger knew in his heart that was not what this was. He knew Calvert almost as well as he knew himself, and Calvert would not have let those feelings impede their reunion if there were not another factor involved.
Granger had labored over ways to explain Calvert's behavior, trying to avoid the obvious conclusion. At first he had tried to write it off to the fact that they had but a bit of time together, then he attributed it to the maturity Calvert seemed to have acquired, and how he'd grown into his role as a captain. Granger even dallied with the idea that he was nervous about being caught when they'd had sex, and that had created some distance. But those reasons were all nonsense, and they were just excuses to avoid the obvious answer, the real reason for Calvert's subtle rejection of him: Calvert had fallen in love with someone else.
With his fussy sense of justice, Granger noted that he had fallen in love with other people as well, but he finally allowed himself to acknowledge that he was different, in that he could love more than one person, while for Calvert, that would be more difficult. And that was when the searing pain had torn through Granger, the knowledge that Calvert's behavior meant that he had not only found someone to love, he loved that person more than Granger. And it could even be worse than that: perhaps Calvert did not love Granger at all. Granger had dealt with this when he had been with Travers, and he had known in his heart, even when they'd argued, that he was the most important of Travers' lovers. Being at the apex of his love ranking had made dealing with Travers' lover, Robey, palatable. But in this situation, with Calvert, he was no longer the one at the top of Calvert's love pyramid. He was to Calvert what Robey was to Travers.
That had sparked an entirely different reaction from Granger, one that was motivated by his pride more than anything else. He was a peer of Great Britain, a denizen of one of the noblest families in the land, a habitué of the Court, and a hereditary member of the government. Yet he should beg and grovel for the love of Francis Calvert? It had transformed his sadness into anger, and almost rage, reminding Granger of the fights he'd had with Calvert in the past, where their passions had inflamed the sex they'd had, and their entire relationship.
And so these things had plagued Granger's mind, and as Corneille had fought against the seas and suffered through her own tortures, so Granger had endured the pain of knowing that at a core level, he'd lost Francis Calvert. And slowly, as the storm took its toll on Corneille's materiel condition, damaging her spars and plucking away her caulking; so too did the storm erode Granger's love for Calvert, reducing it down to the point where he could manage the pain. It was not unlike losing Humphreys and Robey, only this time, Calvert wasn't dead, it was their love that was dying.
He paused and glanced down at the cot where Eastwyck lay, just beginning to open his eyes to greet the new day. He seemed surprised to find Granger dressed and ready, needing only a shave to complete his toilet. Granger marveled at what a good companion Eastwyck had been, and how even though he hadn't known what demons Granger was battling, he'd been supportive, even if it meant subjecting himself to a tongue lashing or a nasty retort at the expense of Granger's temper. But mostly, Eastwyck had used that time-honored method of soothing Granger's soul: he'd fucked him. It was Eastwyck's calm and patient manner, his quiet support, and his big dick that was always ready for action, that had been the only balm to help ease Granger's pain.
"I am going up on deck to check on our progress," Granger said to Eastwyck, in a loving way that surprised the lieutenant. "Perhaps the seas have moderated enough to allow for a warm breakfast."
"I'll be up shortly, my lord," he said with a grin, hoping that the storm had broken both above deck, and in Granger's mind.
Granger arrived on deck to find the wind howling around him. It had moderated slightly, but more importantly, it had shifted. "As soon as dawn breaks, we will get her into the wind!" Guebertin shouted. Granger nodded, unwilling to expend the energy to yell out a mere acknowledgment.
And so he stood by the rail, gazing off in the direction of England, as the sun slowly rose behind him. In its weird, fluky way, it seemed that the sunrise on this morning was sudden and abrupt, such that one minute it was dark, and the next it was light, if one could call it light when the sky was filled with dark clouds. But Granger ignored the climate and stared over the rail, and for the first time in a while, smiled a truly genuine smile of happiness.
"Captain, we are off Margate," Granger said. They were at the Thames estuary, and with the wind as it was, they should be able to anchor possibly by noon or shortly thereafter.
"Will we receive a pilot, my lord?"
"There is no need," Granger said confidently. He knew these waters as well as his own face. He gave Guebertin instructions on where to con the ship, watching carefully as they navigated into the Thames estuary. Eastwyck joined him, until one of the crew told them their breakfast was almost ready. Granger told Guebertin where to sail, then went below. As he would be returning home today, his appearance would require more care than he'd initially expended. He got Guebertin's servant to help him shave, then put on his best dress uniform, along with copious amounts of perfume, since he hadn't had a bath in some time. After he had made himself presentable, he joined Eastwyck in the small dining cabin.
Granger and Eastwyck ate so fast their manners were atrocious, but they were indulging their appetites, as young men who have been deprived of warm food for days on end are wont to do. "We're almost home, my lord," Eastwyck said.
"These are His Majesty's waters, so technically, we are home," Granger said with a grin. There was a considerable amount of scuffling about up on deck, so they swallowed their last bites and hurried up the ladder.
"This ship is hereby seized as a prize of war," a British lieutenant said imperiously. He wore the uniform of an officer in the Customs Service.
"It most certainly is not," Granger said as he strode onto the deck.
The man eyed Granger carefully, wondering at why a Royal Navy captain was sailing into a British port aboard an enemy ship. "Sir, this is a matter for His Majesty's Customs service," the lieutenant said warily.
"I am Lieutenant Charles Eastwyck, and this is the Right Honorable Viscount Granger, Knight of the Honorable Order of the Bath, and most recently Captain of His Majesty's fleet commanded by Rear Admiral Lord Nelson at the Nile," Eastwyck said, with a pompous air that Granger had never heard him use before. It was effective with the others, while Granger merely thought it was cute.
The lieutenant stared at Granger and then realized who he was. "I must beg your pardon, my lord. I'm Lieutenant Ayres."
"That's quite alright, Mr. Ayres," Granger said indulgently. "Captain Guebertin was kind enough to convey me back to England, based on my promise that by flying a flag of truce, and under my protection, he would be unmolested, nay, welcomed into London."
"Of course, my lord," Ayres said, completely flummoxed by this train of events.
"I have been released on parole by the French government, and they have allowed me to bring some of my own possessions, along with some gifts from Monsieur Talleyrand, the French Foreign Minister. This vessel is to be allowed a safe berth to unload that cargo and to take on some goods I wish to return to Monsieur Talleyrand, and others who extended kindness to me while I was in Paris," Granger said.
"How will we know which goods you have designated to go aboard this vessel, my lord?" he asked.
"If Captain Guebertin loads items aboard, provided they are not contraband, you should assume I have sent them," Granger said simply. "I would also ask that the bill for any duties on these goods that would normally be due to His Majesty be sent to me at Portland Place." That was important, since customs duties were directly attributed to the Crown, and Granger had no desire to anger the King by taking revenues out of his pocket.
"Certainly, my lord," Ayres said, and became very cooperative. "Captain, I will post a guard aboard your ship, not to hinder your progress in any way, but to ensure you are safe, and as a general precaution."
"I must thank you," Guebertin said with a bow. It was a bonus that he knew a little English.
"My lord, I can convey you to the city in my cutter, if that will serve," Ayres said.
"That is most thoughtful of you," Granger said, then turned back to Guebertin and spoke in French: "I will send an agent out to help you with the disembarkation of my goods. In the meantime, if you need me, you will find me at home, at Portland Place. If you find it convenient, I would appreciate it if you would call on me before you return to France."
"It will be my pleasure, my lord," Guebertin said with a grin. Ayres delegated a two-man contingent to guard the Corneille, and no doubt to spy on her as well, but Guebertin would have been expecting that. Then they loaded Granger and Eastwyck's personal trunks onto the cutter, and it set off at a brisk clip, cruising up the Thames. Corneille had made steady progress up the estuary, but the cutter was much faster. Still, it was afternoon by the time they arrived in the city, and Ayres naturally conned them to the Admiralty steps.
"Mr. Eastwyck, as it is Thursday afternoon, the King will be holding his drawing room," Granger said. "I would be obliged if you would arrange to have my trunk sent over to my home. I am going to go directly to the Palace."
"Not the Admiralty, my lord?" Eastwyck asked.
"I will call on His Majesty first," Granger said. He'd never done that before, but his instincts told him it would be a wise move, and if he were lucky, he may even find Caroline there. "I don't know if you have lodgings here in London, but it would please me to offer you accommodations at my home."
"I think I would find that more pleasant than any lodgings I would ultimately be able to arrange, my lord," Eastwyck said, being slightly flirtatious, not that anyone else would know. "Thank you for your kindness."
"Then I will see you there when I return home," Granger said, then turned to Ayres. "Thank you for your assistance, and for conveying me here so quickly."
"It was my pleasure, my lord," he said.
Granger strode confidently out of the boat and up the steps to the street level. He managed to hail a hackney cab, which did not take a huge effort, what with his perfectly tailored uniform with its abundance of gold lace. The driver did not seem to recognize him, fortunately, and so Granger was spared a lengthy conversation and was instead able to direct the cab to St. James Palace with a minimum of words. The guards looked at the cab dubiously when it pulled up, but when they saw that it contained a post-captain, they let it pass. Granger stepped out of the cab, paid his fare, along with a sizeable tip, and strode confidently up to the Palace.
He was greeted by a very surprised Lord Chamberlain, but Lord Salisbury knew him well. "Granger, I didn't know you'd returned."
"I have, just this very moment," Granger said, returning Salisbury's courtly bow.
"Then I suspect your wife will be most happy to see you," he said. "She is here today."
"Let us hope," Granger joked, getting a chuckle from Salisbury.
"It has been a rather tedious day thus far. I suspect you will cheer His Majesty up," he said pleasantly. Granger smiled at that, at thinking that he was popular enough with the King that he would be glad to see Granger. Salisbury paused in front of the mirror to give Granger a chance to adjust his uniform and ensure that it was perfect, then led him to the chamber, where he paused to whisper something to a herald.
Granger stood at the entrance to the room and heard his name belted out, just as he had so many times before. "The Right Honorable Viscount Granger!" Only this time, it was different. Normally, people paid no attention to a new arrival, they merely continued their conversations even as they mentally noted who had just gotten there; but not this time. This time, the room became almost silent, and all eyes turned toward the door, wondering whether Granger really had returned, or if perhaps he was some insane imposter.
Granger strode forward confidently but slowly, and it was as if the people, the entire Court, parted before him, creating a path leading directly to his Sovereign. Granger bowed gracefully to the King, who actually smiled at him. It was hard not to be gleefully happy to have his sovereign so pleased to see him. Granger's eyes flitted about, even though he remained focused on the King, until he found the one person he was looking for. Ever since he had left, for this entire voyage that had lasted for a year and a half, Granger had longed for this moment when he would be reunited with his wife. He had never expected it to happen here, in the midst of the entire court, but that mattered not a bit. Caroline stepped out of the crowd to join him, looking positively radiant in her court dress. She wore a gown that was low cut, but less so than she might wear if she were going to Carlton House or some other more lively venue. Her eyes sparkled as intensely as the diamond earrings and necklace she wore, gifts Granger had bought her with prize money he'd earned on various prior voyages. She was smiling at him, even as a tear fell down her cheek, something that was unheard of, and probably not quite appropriate, but it just made Granger love her more. Granger paused but for a second to offer her his arm, and then together they approached the throne, where he bowed and she curtsied.
"We are pleased to see you home, and in good health," the King said.
"Thank you, Your Majesty. It is good to be back home," Granger said, and found that he could not stop smiling.
"You did not know your husband had returned?" he asked Caroline, his tone indicating he was annoyed. He was clearly worried that there was another rift between them. He saw Caroline steeling herself to respond, but he answered for her.
"I have just arrived this hour, Your Majesty. I came here directly to pay my respects, and assumed that my wife would be attending Your Majesty." The King nodded and gave Caroline a brief smile, his way of atoning for his prior reaction, as if such a thing were required of him.
"We have read of your exploits, and your bravery," the King said. "We will be at Windsor next week. It would please us if you would join us so you can assume your duties."
"Your Majesty?" Granger asked, curiously. The King's eyes twinkled a bit, and almost seemed playful, as he nodded to Salisbury. Salisbury in turn whispered in the ear of one of the heralds.
"His Majesty is pleased to appoint the Right Honorable Viscount Granger as the Governor and Constable of Windsor," the herald announced, in the booming tone that seemed to be required of that position. That was quite an honor. There was no work to do, but it came with a stipend, and more importantly, the Governor of Windsor was given the entire Middle Ward of the palace for his own personal use. That meant he would have his own quarters in the palace, and his own dining room to entertain his fellow courtiers. It was a singular honor. "His Majesty is further pleased to appoint Lord Granger as one of his Colonels of Marines." That was not as important as being appointed the Governor of Windsor, but it was a financially rewarding honor, nonetheless. A Colonel of Marines received several thousand pounds a year in income, without doing any duties for it. It was an honor given to successful captains, to be held until they reached flag rank.
"I do not know how to thank Your Majesty for such honors," Granger said, bowing low. Then recognizing he'd been dismissed, he and Caroline backed away from the throne, and the others closed in around them, with the drama of his return abating. Then, here in this sea of people, it was as if he and Caroline were alone.
Granger took her hands in his, and their eyes connected. "I have missed you so much," she said to him, barely able to avoid sobbing with happiness. "If I had but one wish, it was for you to come home."
He risked a scandal by giving her a small kiss on the lips in the middle of the King's Drawing Room. "I have missed you too," he said to her lovingly. "And how interesting, that your wish and mine were the same."
Copyright © 2014 Mark Arbour; All Rights Reserved.
54

4
Stories posted in this category are works of fiction. Names, places, characters, events, and incidents are created by the authors' imaginations or are used fictitiously. Any resemblances to actual persons (living or dead), organizations, companies, events, or locales are entirely coincidental.
Story Discussion Topic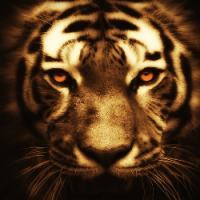 Open Club · 175 members · Last active
A fan club for Mark Arbour to chat about his stories
---
You are not currently following this author. Be sure to follow to keep up to date with new stories they post.
Chapter Comments
Newsletter

You probably have a crazy and hectic schedule and find it hard to keep up with everything going on.  We get it, because we feel it too.  Signing up here is a great way to keep in touch and find something relaxing to read when you get a few moments to spare.

Sign Up