Join For Free and Get Notified of New Chapters!

Are you enjoying a great story and want to get an alert or email when a new chapter is posted? Join now for free and follow your favorite stories and authors!  You can even choose to get daily or weekly digest emails instead of getting flooded with an email for each story you follow. 

 

Stories posted in this category are works of fiction. Names, places, characters, events, and incidents are created by the authors' imaginations or are used fictitiously. Any resemblances to actual persons (living or dead), organizations, companies, events, or locales are entirely coincidental.
Odyssey - 76. Chapter 76
December 21, 1798
Portland Place, London
"It must be strange to be home after all this time," Caroline said to him as they ate breakfast. Granger smiled at her to thank her for reading his mind.
"I am not sure that strange is the correct word for it, but that is probably close enough," he said. "I am happy to be back, happier than I can say, but I am used to living on the edge, and here, I feel safe and loved. It is a foreign feeling."
Caroline laughed. "I am glad you feel that way, and we will try to make sure it is not foreign, but if you venture into the politics of this city, you will find that you are still living on the edge."
"I fear you are correct," he said. "I am meeting with Spencer this morning, and then we have dinner with my parents. I am sure that by the end of the day, I will feel much more uneasy."
"You have enemies, we have enemies, but they are not as strong and as powerful as we are," she said. "That is why I do what I do. It is not because of my vanity, because I need the fame and power. It is to make sure that we, as a family, are unassailable."
Granger stared at her, comprehending what motivated her for probably the first time since they'd been married. His inquisitive gaze made her uneasy, until he smiled. "I am grateful that you do that. As I was sailing around the world, I pondered that I did not have to worry about affairs here at home because I had you to watch out for me. I am sure there are many sailors who long for a woman like you."
"Especially if they have been at sea for a while," she joked. "Thank you, George. I told you when I seduced you and tricked you into marrying me that I thought we'd make a good team. Our marriage has been more rewarding than I ever dreamed it would be."
"As it has for me," he said lovingly. "And while you seduced me, you did not trick me. I married you because it was the best choice, and as far as I was concerned, the only choice."
She smiled at him then kissed him briefly but affectionately. "The seduction was not only fun, it certainly enhanced my dowry."
They both laughed at that. "If I do not leave for the Admiralty, I will vex Spencer, and he may ensure that I am beached. I fear that if I were underfoot, you might reevaluate your decision on our marriage."
"That is unlikely," she said, "but you must not be late." He gave her a loving kiss and headed out to the carriage for the brief ride to the Admiralty. News that he was home must have spread, so a small crowd gathered around his carriage as he arrived. A squad of marines cleared a path for him, and Granger tipped his hat to this mob that had little appeal to him.
He entered the Admiralty and signed in at the register, as was customary, then scanned the waiting room, looking for familiar faces. He did not see any, but the expressions of the officers there told him much about what awaited him when he next held a command. Some of the looks were full of jealousy, and possibly hatred. These men were angry that Granger had been given the chance to be successful, and begrudged him that success because their own influence had not been sufficient to secure them a posting. They did not credit him with having any distinct abilities; they merely chalked his successes up to luck and influence. Some of the looks were pleasant, from men who appreciated his abilities, his contribution to the war effort, and the way he enhanced their profession. And some of the looks, usually the looks from younger members, contained wide-eyed hero worship, something that made Granger almost as uncomfortable as those who detested him.
"His Lordship will see you, my lord," the secretary said politely. It was a sign of courtesy, and his increasing status, that he did not have to wait.
"Thank you," Granger said. "I'm sure I can find my way back." The secretary seemed to appreciate being saved the stroll back to the nether-regions of the Admiralty. Granger walked through the familiar halls to Spencer's office, and found him standing up to receive him, a marked sign of respect.
"Granger! I trust you did not celebrate your return too much last night, such that this appointment is too early?"
"Not at all, sir," Granger said. "But I fear it was a long day."
"I've been poring over your various reports that have come in," he said. "Our friends in the foreign office want to have a word or two with you as well, mostly about the conditions in France, and the Minister of War wants to talk about your trek through Egypt. And as if that were not enough, the Board of Commissioners of the Honorable East India Company are also anxious for some of your time."
"It appears I am to be popular for a short time at least, sir," Granger said with a smile.
"I suspect it will be longer than that," Spencer said, chuckling, then began the process of dissecting Granger's odyssey. "I'm sorry to have saddled you with Conway. He languished in the Canaries for a few months, and then made his way back here full of righteous indignation about how badly you had treated him."
"He was a troublemaker, sir," Granger said.
"As your reports showed," Spencer agreed. "He was dismissed from the service, although I doubt that disturbed him much. The last I heard, he had left for the East Indies on some mission of commerce."
"Or piracy," Granger said wryly.
"Well, then the next time he finds his way home, it will be to have his neck stretched," Spencer observed nonchalantly. Granger got the feeling that Conway was protected by the Guild, thus his punishment had been finessed so as not to offend either of those powerful interests: A delicate balance between Granger's powerful family and the influential Guild. "You certainly rattled some cages with the Portuguese. Displacing their colonial governors seems to have become something of a passion for you."
Granger laughed. "They are a rum lot, sir."
"Indeed," he said. "Our allies have made a few changes to placate us, and I suspect that when you next enter a Portuguese port, you will find a better reception."
"I can only hope," Granger said. "Can you tell me what happened in Rio de Janeiro?"
"You were given broad powers because the government trusted you to handle things delicately, and you did quite well there," Spencer said. "Cochrane came back and explained everything, but as I'm sure you were aware, there is little proof of any malfeasance, only the suspicion of it. It was decided to leave things as they are for the time being, and watch how they develop."
"There was no concern that merchant ships from Rio would simply change their flag and sail into French ports, carrying British goods?" Granger asked, testing Spencer.
Spencer's brows narrowed slightly, and then he relaxed again. "Without Amboyna as a transit point, it was decided that any harm they might do was at a small enough level as to be inconsequential to our war effort, while the chance that they may overplay their hand and reveal themselves, providing evidence of foul play, was a suitable inducement to look the other way."
"I understand," Granger said, and indeed, he understood perfectly. The Guild had flexed its muscles, and had managed to have things left as they were in Rio. Unless they were unlucky enough to actually have one of their ships captured, the scheme would probably go on without interdiction. "Thank you for explaining it to me, sir."
"I think you earned the right to know the results of your efforts," Spencer said pleasantly, then moved on to the next part of his mission. "Your success at Valdivia was truly masterful. The entire venture, from capturing the fortress, seizing the Santa Clarita, freeing the prisoners, burning the privateers, and then ransoming it back to the Dons, was an example of how to conduct an amphibious landing from a frigate."
"Thank you, sir."
"I am almost disappointed that you captured the San Augustin, because it overshadowed your triumph at Valdivia," he said.
"It was not an easy battle," Granger said, remembering the blood and the casualties. "The Santa Clarita's stout construction was truly evident as she endured San Augustin's fire."
"Calvert mentioned the Santa Clarita's toughness to me," Spencer said, and then moved on to another topic. "The American Ambassador, Mr. Rufus King, is normally a pleasant man, but when he learned you had pressed those men in Chile, he complained most vociferously."
"Sir, I did not press them. They volunteered," Granger insisted, which was true, even though they'd done it under duress.
"His complaints faded when those men returned much richer," Spencer said with a cynical grin. Granger marveled again at how money seemed to drive this new Republic the Americans had founded.
"I suspect they would," Granger said, and chuckled with Spencer over their greedy American cousins.
"It is not every day two frigates sink a ship of the line. I'm sure you realize that the confirmation of Calvert's posting as captain on the date you promoted him was a compliment to you especially, and your performance in that battle." Promotion of a captain's first lieutenant was a distinct compliment and sign of favor to the captain.
"I am mindful of the honor you have done me by confirming him, sir," Granger said. That was true, but it was also bittersweet. Calvert was no longer as important to Granger, since Calvert had eschewed Granger for a new lover. Or at least that's how things registered in Granger's mind, at that particular juncture.
"I think you will find that the prize money you earned from recapturing those whalers, along with what you got from those naval stores Calvert seized, are not inconsequential," Spencer said. "In addition, the Admiralty bought Santa Clarita into the service and paid a good price, and you were paid bounty money for the San Augustin. While those proceeds are not as substantive as the money from the galleon, they are significant."
"It is a most welcome addition to my purse, sir," Granger said.
"There was some discussion that the money you received from the capture of the galleon should be treated differently, as a conveyance fee. Some opined that your capture of the galleon was designed to look like a capture, when you actually just convoyed her to Manila for the King of Spain." Spencer waited for Granger to say something, but Granger said nothing. He had written his report stating it was a capture, so he could hardly recant his story, regardless of what Spencer and the Admiralty thought. "In the end, you performed so brilliantly on your mission, it was decided that even if you merely did convoy the money, you deserved it."
"Thank you, sir," Granger said.
"I'm not sure if you were aware of this, but Santa Clarita engaged pirates when she reached the Philippines. She also encountered the Vulture." Granger was reminded again of his meeting with Calvert, one that was much too brief to cover all the events that had happened.
"I was not aware of that," Granger said. Spencer described the encounter by reading Calvert's report. "We were concerned that the Vulture would attempt such an attack, and were fairly convinced that she would not respect His Majesty's flag."
"She did not, and her captain and crew were slaughtered by the Dyak pirates, so it seems they met their just deserts," Spencer said. What Spencer didn't say, but was evident nonetheless, was that there was no plan to dig deeper into the origins of the Vulture, and those who backed such a nefarious bunch.
"I see," Granger said.
Spencer knew Granger was irritated, and he knew why, but there was little he could do to placate the young captain, so he moved on. "I am much relieved to see that you were victorious in your battle with the fever. That was probably one of your more remarkable achievements."
"It is not something I would like to relive," Granger said with a wry grin.
"The general expectation was that when you arrived in Amboyna, you would reappoint your brother as the governor. I am curious as to why you left Captain Somers in charge instead?"
"Sir, I felt that there had been too much controversy surrounding my brother's tenure as governor to leave him in place. He had received orders to report to the Governor-General in Calcutta, which rightly suggested the Honorable East India Company had other ways to utilize his talents. My orders were to convey him back to London, but under the circumstances, having him report to Calcutta seemed to be a wiser course of action. It removed my brother from a post from which many had wanted him removed, and it allowed him to follow the orders of John Company and Lord Mornington."
"It may have been safer for him too, if Maidstone had managed to carry his letters all the way back here," Spencer said.
"I think it is Maidstone who should have feared for his safety," Granger said firmly. "Stealing another man's correspondence is a blackguard affair, and certainly not something His Majesty would condone."
"Yes it is," Spencer said patiently, "but if the damage is great enough, he would have been hit with the backlash."
"Of course, sir," Granger said, relenting on that point. Spencer was saying that the political implications outweighed, at least in part, points of honor. As disgusting as Granger found that to be, he was not naïve, so he accepted the reality of the situation.
"And what do they have your brother doing?" Spencer asked nervously. Most people got nervous when they talked about Bertie's business activities.
"My understanding is that he is to set up and control the opium trade with China," Granger said, trying to hide his embarrassment.
"I thought the Chinese considered opium to be contraband, illegal?"
Granger raised an eyebrow. "It seems that we must find something besides silver to pay the Chinese for the goods we buy from them. As opium is the only thing they appear to demand besides specie, there is little regard given to the laws of the Emperor."
Spencer shook his head. "I think it is a good thing neither one of us chose to pursue a career in the world of commerce," he said with typical aristocratic disdain.
"Begging your pardon, sir, but I fully agree with you."
"So why Captain Somers?"
Granger smiled. "He is shrewd, and an accomplished diplomat. My experience with him suggests that he can see beyond the surface to determine the true motives of men, something that would probably be useful in such an environment as Amboyna, and in such a position as governor. In addition, he had a good working relationship with the Dutch Resident, and as we are merely temporary stewards of that island, that seemed to be an important asset."
"Well, John Company hasn't raised hell about it, so you must have chosen wisely," Spencer said, making them both chuckle. "They're too busy trying to conquer all of India, and evidently to shore up their Chinese trade."
"That was my impression as well, begging your pardon, sir," Granger said. "I had occasion to meet with Admiral Rainier, and he asked me to convey his regards."
Spencer nodded. "He does well with what limited resources we can spare him. Mornington is clamoring for him to do more, but Rainier is more conservative, and has a better picture of what is at stake."
"It would appear Lord Mornington is determined to make a name for himself," Granger said with a smile.
"And a fortune," Spencer agreed. "I understand your trip through Egypt was a bit rough?" he joked.
"Travelling through the desert was most unpleasant, and then to arrive in Kena and find that I'd walked into a French invasion was certainly not what I had intended."
"I shouldn't wonder," Spencer said, chuckling. "So you made it through, but rather than hurry home to save your brother's correspondence, you chose to stay with Nelson and fight?"
"Of course, sir," Granger said with a smile.
"It was a spectacular victory," Spencer said. "It is hard to imagine a battle where the enemy was so completely destroyed."
"While the captains who fought that day deserve ample credit, I cannot stress, sir, how that truly was Lord Nelson's victory. He had ingrained his ideas into his captain's heads such that they knew what to do without the need for direct instruction. That made a night action possible."
"You are saying that he trained them to read his mind?"
"In a sense, sir," Granger said. "I would submit that if you compared the signal logs of the Vanguard to the logs of flagships in similar battles, you would be surprised at how little Lord Nelson had to instruct his captains. I was impressed with how he had thought out virtually every contingency, and had organized his fleet to deal with it."
"It appears that you are as fond of Nelson as he is of you," Spencer said, a nice compliment.
"He is a born leader, an inspirational leader," Granger said. "I would serve under him in almost any capacity."
"He wrote at length about how you stepped in and organized the fleet after the battle," Spencer said. "One would have thought Captain Berry may not have appreciated your presence, and your role."
Spencer was probing him, trying to get him to reveal his views on Berry. Spencer's comment could only mean that Berry had whined about Granger's role with the fleet, something that didn't surprise Granger at all. "I do not think Captain Berry was capable of performing that function, sir."
"Indeed?" Spencer asked, and seemed excited to have stirred up such a strong opinion from Granger. "But you were?"
"I was, according to Lord Nelson, sir," Granger responded firmly, since Nelson had evidently raved about his excellent performance. "Lord Nelson is a dynamic leader, whose bravery is without equal, and who drives into a battle without hesitation. Captain Berry is somewhat similar in that regard, but he is not skilled in the organizational work required to maintain and fit out a fleet. I learned how to do that from one of the most distinguished admirals that we have ever had."
"Hood," he said, and smiled. Granger nodded.
"Lord Nelson asked my opinion on the matter, and I was as candid with him as I will be with you now. I told him that Berry was a poor choice as flag captain, because he could not take the administrative workload off Nelson, and the skills that he did bring to the table were unnecessary since the admiral already had them in abundance," Granger said.
Spencer said nothing for a moment, and then nodded. "I share your assessment. You missed the court martial for the loss of Leander."
"What was the verdict, if you don't mind me asking, sir?"
"Captain Thompson was most honorably acquitted, and praised for the brave defense of his vessel," Spencer said, then waited for Granger to respond.
"Captain Thompson fought bravely."
"You should know that when I interviewed him, he was full of praise for your efforts, both during and after the battle."
"That was kind of him to say," Granger said. Spencer waited for Granger to say more, but he didn't. Granger knew that it would do no good, and probably some harm, to point out that Thompson's fighting strategy was unimaginative, at best.
"Captain Berry was irate about his foul treatment by the French," Spencer said.
Granger chuckled. "Captain Berry was a most unpleasant prisoner."
"That is easy to imagine," Spencer said, laughing.
"I think that when one is vanquished, the proper thing to do is to try to ensure that the men one commanded are treated as well as can be expected, and to conduct oneself honorably, so as to not overly discommode one's captors," Granger said. "Captain Berry chose to whine about every slight, perceived or otherwise, to the point that the French were happy to antagonize him, if for no other reason, than in retribution for the annoyance he caused them."
That made Spencer really laugh. "I daresay."
"While he may have won small victories with the French captain on one point or another, and I am convinced that he did not, the men paid the price," Granger said somberly.
"He is no diplomat," Spencer allowed. Granger said nothing, but let his silence serve as agreement. "You spent your time in France at the home of Monsieur Talleyrand?"
"I was lucky enough to do that, and I was wealthy enough to afford it," Granger joked. "Monsieur Talleyrand is willing to do almost anything for the right price."
"So I have heard," Spencer said, and then changed topics. "I suppose the question in your mind; the most burning one anyway, is when you will be exchanged."
"I see you have become clairvoyant, sir," Granger said cheekily, getting a smile from Spencer.
"We're working on that, but you appear to be worth a lot to the French. The captains we captured at the Nile and paroled were not a sufficient enough trade. You may have to wait until we get our hands on a French general."
"I understand, sir," Granger said morosely, unable to hide his disappointment.
"It will take some time, Granger, but you have earned some rest at home, and even if I wanted to send you to sea, I doubt that His Majesty would be willing to let me do it," Spencer said. "Perhaps we will be able to exchange you just as your charm begins to annoy everyone."
Granger smiled. "I will do my best, sir."
Spencer stood up, indicating that their interview was over or almost over. "I told you once before that I have a lot of captains that can follow orders, but those who are truly valuable are those who can think beyond those orders, and are bright enough to know when to stretch them, and when not to. You have always delivered stellar results because you do just that. I am as anxious as you are to have you back in command of a ship, but we must both be patient."
Granger smiled. "Thank you, sir. That is high praise, and it is even higher coming from you."
Spencer nodded, and Granger left the Admiralty, feeling pleased that Spencer had such a high opinion of him, but lost without a ship, or the prospect of getting one. When he exited the Admiralty, he got a huge surprise. A massive crowd of people had assembled, and were cheering him at the top of their lungs.
"We'll clear a path, my lord," the marine sergeant said politely. "Had to send for some reinforcements."
"Thank you," Granger said. The marines forced a passage to his carriage, enough for Granger to pass. He smiled rigidly and raised his hat to the crowd, even as he grimaced inside. He finally reached the relative safety of his carriage, and the horses were able to push the crowd aside so he could ultimately pass. If this was what it was going to be like for him to travel about town, he would have to plan to spend more time in the country.
He directed the coachman to take him to St. James Palace, where the Duke of Clarence stayed when he was in London. The Duke was not available, much as Granger had expected, but Granger left a calling card to show that he'd made the effort. Managing the sensitivities of royal princes was sometimes a challenge, he thought, chuckling to himself.
He arrived home in time to relax for a bit and review his correspondence, and then he and Caroline got back in the carriage for the brief trip to his parents' home. Granger escorted Caroline up the steps, smiling at this place that had been such a huge part of his life. The front door opened smartly, courtesy of a footman, and there was Franklin to greet him. "Welcome home, my lord. We are all of us so glad to see you back, safe and healthy."
"Thank you, Franklin," Granger said, smiling to accentuate his words.
"Your parents are in the drawing room, my lord," and led them directly into that salon.
"George!" his mother said, and rushed over to give her son a warm hug. "How wonderful that you are home. I was so disappointed that I did not go to court, and missed your return yesterday."
"It is good to see you," he said. He greeted his father warmly, and then his eyes fell on Kingsdale, who was standing in the background. Granger almost gasped at how much he had changed. Kingsdale had started growing almost as soon as Bacchante had left England, but it had been gradual enough that it had not been overtly apparent to Granger. It had been months since they'd been separated near Amboyna, and since then, this lad had turned into a very handsome young man. He had grown in height, such that he was almost as tall as Granger, and he had filled out a bit too.
Kingsdale smiled at him, and Granger strode over to him confidently, and surprised the young man, pleasantly, by embracing him. "It is good to see you," Granger said. "I am glad you made it back safely."
"It is good to see you as well, sir," Kingsdale said. "And I would submit that your journey was much more arduous than mine, and your safety much more at risk."
"We will share our stories later," Granger said. "I understand you are traveling to Ireland soon."
"Aye," Kingsdale said, and just the mention of his home seemed to bring out his brogue. "Thanks to you, I have enough prize money to unmortgage my lands. I had sought and received your good wife's approval to take a party of ten men from the Abbey with me, both as a personal guard, and to construct some better housing for my tenants."
Granger smiled. "I see that you have used your time with my father and wife wisely. They have taught you the art of managing an estate?"
"They have," Kingsdale said. "That, and so much more. They have made me feel as if I am part of your family, if I could be so presumptuous to say so."
"I am glad that you feel that way. It is a privilege to have such a brave and intelligent young man as an appendage to our family," Granger said, mildly joking.
"The pleasure is mine," Kingsdale said.
Cheevers came in and respectfully approached the Earl of Bridgemont. "Excuse me, my lord, but with your permission we are ready to serve dinner." The Earl shepherded them from the drawing room into the dining room, where this small group of five people were dwarfed by the massive table, even though it had leafs removed.
"Tell me of Bertie," his mother said. He was her favorite son, so it was no surprise that she would be anxious for news of him.
"He is much the same," Granger said with a smile. "Charming, handsome, and unscrupulous." His mother slightly frowned, while the others chuckled.
"He was removed to Calcutta?" his father asked.
"I received a letter from Grandfather, recommending that I not reappoint Bertie as governor," Granger said, more to placate his mother. She could hardly be angry with Granger for following the advice of her father. "I appointed Captain Somers instead, and that allowed Bertie to follow his orders to report back to Calcutta."
"Will he be returning home?" his mother asked hopefully.
"That is unlikely," Granger said to her, the sympathy clear in his voice. "He was most insistent that I convey to both you and Father that while he was happy in India, it saddened him greatly that he would most likely not be coming home."
The Countess of Bridgemont swallowed hard at this sad news, but otherwise remained composed. "We will have to make due with his letters, which are fortunately most entertaining."
"Yes, they are," Granger agreed with a smile. Bertie wrote with almost as much animation as he spoke.
"So what is he doing?" his father asked. "Is he off fighting with Wellesley and Baird?"
"No," Granger said, "he is setting up a trading house for John Company. He is to coordinate the opium trade." His father was a director of the company, and would most likely know of their plans to use opium as currency. But to have his son not only involved, but directing such an effort, was not something he would have wanted.
"I see," the Earl said somberly.
"Perhaps you can tell me of this Guild that engineered my voyage around the world," Granger said, barely hiding his annoyance, as he brought up one unpleasant topic to replace another.
"The Guild is an informal group of men of commerce," his father said, almost with a sneer. "They are mostly bankers and merchants, loosely allied with each other. Their nominal head is Sir Peter Dodge, Baronet." Granger looked at his family, surprised that mere merchants and bankers had been able to create such chaos.
"While this organization is based here in England, it is affiliated with many other powerful and similar men in other countries," Caroline added, to explain things more fully. Granger saw his mother give Caroline a slight look of disappointment, as she would consider it inappropriate for Caroline to be involved in such matters. Caroline did not seem to let that bother her, Granger was glad to see. "They have connections with merchants and bankers in Hamburg, Venice, Naples, and America, but most importantly, they have strong connections with the Dutch."
"So it is an international consortium of bankers and traders?" Granger asked. "What is their purpose?"
"They are purportedly opposed to trading monopolies, such as that of the East India Company. They advocate for free trade," his father said with a sneer. "But in reality, they merely want to supplant those organizations, and control overseas trade themselves. They have no loyalty to a particular government; they are interested only in enriching themselves."
"How can such people exist when they are opposed to organizations and laws sanctioned by His Majesty?" Granger pondered.
The Earl sighed, a rarity, and it told Granger how frustrating this was for him. "These wars are expensive, George. It takes a considerable amount of money to pay for them, much more than the Crown receives in revenue. If one is to pay for things and one does not have money, one must borrow. The Crown needs these men."
"So they are tolerated because they are necessary," Granger concluded.
"For now," his father said. "You just missed a series of rather unpleasant debates in Parliament about a new tax Mr. Pitt has proposed. It is a tax on income, although those making less than sixty pounds per year are exempted. It was passed, and will go into effect this coming year."
"Did you support it?" Granger asked.
"I did," he said. "I supported it because I think it is important that we all contribute as much as we can to the safety of the realm, and I did it because it undermines the Guild." And he would support it because the King wanted him to, Granger knew.
"I don't understand," Granger said.
"If His Majesty is able to generate enough revenues such that he does not need to borrow large amounts of money, then the members of the Guild are much less powerful," his father explained. "That is why their members were so virulent in their opposition to the proposal. That and their ultimate greed in not wanting to part with money in taxes."
"So how are we to deal with them?" Granger asked.
"We have fought a battle with them, and thanks largely to you, we have won. There are outward signs of that, in the form of my award of the Garter, and my appointment to the Privy Council, not to mention your appointment as Governor and Constable of Windsor, and your appointment as a Colonel of the Marines." The Earl paused for a second, and then continued. "So they will leave us alone, unless they perceive we are weak. We must be civil to them, and avoid creating a problem, but we must be wary."
"That may be a taxing request," Granger said, inadvertently making a pun. The others laughed, but Granger didn't. He began to once again wish he was on the quarterdeck of a ship, and not in the cesspool that was London politics.
Copyright © 2014 Mark Arbour; All Rights Reserved.
54

4
Stories posted in this category are works of fiction. Names, places, characters, events, and incidents are created by the authors' imaginations or are used fictitiously. Any resemblances to actual persons (living or dead), organizations, companies, events, or locales are entirely coincidental.
Story Discussion Topic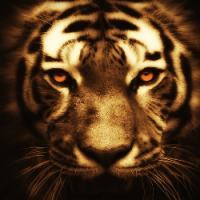 Open Club · 176 members · Last active
A fan club for Mark Arbour to chat about his stories
---
You are not currently following this author. Be sure to follow to keep up to date with new stories they post.
Chapter Comments
Newsletter

You probably have a crazy and hectic schedule and find it hard to keep up with everything going on.  We get it, because we feel it too.  Signing up here is a great way to keep in touch and find something relaxing to read when you get a few moments to spare.

Sign Up