Join For Free and Get Notified of New Chapters!

Are you enjoying a great story and want to get an alert or email when a new chapter is posted? Join now for free and follow your favorite stories and authors!  You can even choose to get daily or weekly digest emails instead of getting flooded with an email for each story you follow. 

 
tim's Bits and Pieces - 60. Brotherhood
Our world's awash with tormented souls
How long will we unfairly judge?
Evil does not come dressed in black
Nor is good clad only in white
We are each not better than our brother
The time is now, reach out, and see
That in our clasped hands is equality.
This one comes from knowing men who have served as my own Husband did as a police officer, as my friend Wayne Gray did in the US Navy and from watching much about men who served in the two World Wars ...
There is a place in men—
a place of buried brotherhood
A grotto, dark and quiet
Held firmly in their breast
Where passion is an endless thing
                  ***
Copyright © 2018 Mikiesboy; All Rights Reserved.
2

13
Story Discussion Topic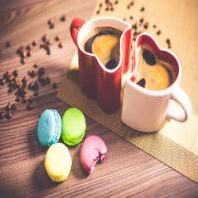 Open Club · 47 members · Last active
A fan club for Mikiesboy to chat about his stories as well as home to the Drop In Centre Chat Topic
---
You are not currently following this story. Be sure to follow to keep up to date with new chapters.
Chapter Comments
Newsletter

You probably have a crazy and hectic schedule and find it hard to keep up with everything going on.  We get it, because we feel it too.  Signing up here is a great way to keep in touch and find something relaxing to read when you get a few moments to spare.

Sign Up