Jay Petermeyer is everyone's favorite All-American football player. He's spent his entire career living above reproach as he patiently waits for the husband and the life he knows he's meant for.
There wouldn't be influencers if there wasn't Loren Patrick. He transformed YouTube into a social platform and revolutionized what it means to live for the public. His life is free and easy. No attachments, no expectations. Just the way he likes.
Sometimes the life we're destined for looks different from the life we dream of.
Boss Nanny should be read prior to starting Jay's Loelife. ETA: But then again, some readers said you don't have to. I suppose they're both standalone stories that compliment either. Read however you see fit, as long as you read them both.
Copyright © 2022 Mrsgnomie; All Rights Reserved.
Signature Author

02/24/2022

(Updated: 06/16/2022)

180,437 Words
244,404 Views
3,023 Comments
Story Recommendations (153 members)
Action Packed

60

Addictive/Pacing

122

Characters

147

Chills

30

Cliffhanger

56

Compelling

98

Feel-Good

124

Humor

119

Smoldering

76

Tearjerker

59

Unique

74

World Building

51
---
23

107
Story Cover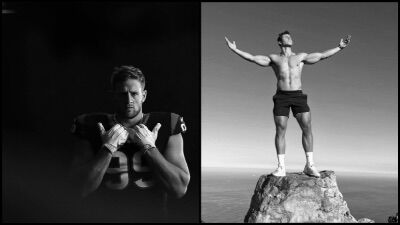 User Feedback
Newsletter

Want to keep up to date with all our latest news and information?

Sign Up