Join For Free and Get Notified of New Chapters!

Are you enjoying a great story and want to get an alert or email when a new chapter is posted? Join now for free and follow your favorite stories and authors!  You can even choose to get daily or weekly digest emails instead of getting flooded with an email for each story you follow. 

 

This is the story of Australian Naval Officer - Lt Commander Lewis Shaw, who after receiving wounds from an IED, while serving as a explosives demolition expert, spends 12 weeks recovering from his injuries.
After being discharged from hospital, he travels to Perth, to stay with his best friend- Kylie, who is a Federal Police Officer, and after a bumpy reunion with his older half brother - Jeremy, he is offered a remote retreat to stay at, so he can continue his recovery, and this is when things take a dramatic turn in his life.
Now available in print @ Paperback Merchants, Albany, Western Australia or email the author.at: quokka63@gmail.com to order a copy.
Copyright August 2018, Preston Wigglesworth, All rights are reserved.
Author

08/02/2018

(Updated: 08/28/2018)

90,851 Words
94,853 Views
295 Comments
Story Recommendations (1 member)
Action Packed

1

Addictive/Pacing

1

Characters

1

Chills

0

Cliffhanger

0

Compelling

0

Feel-Good

0

Humor

0

Smoldering

0

Tearjerker

0

Unique

1

World Building

1
---
4

3
Story Cover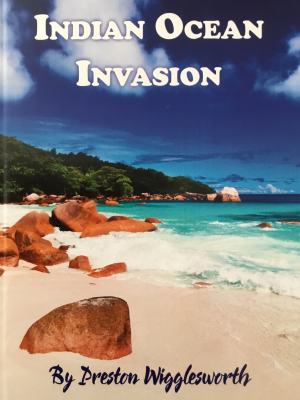 User Feedback
Newsletter

You probably have a crazy and hectic schedule and find it hard to keep up with everything going on.  We get it, because we feel it too.  Signing up here is a great way to keep in touch and find something relaxing to read when you get a few moments to spare.

Sign Up