Stories posted in this category are works of fiction. Names, places, characters, events, and incidents are created by the authors' imaginations or are used fictitiously. Any resemblances to actual persons (living or dead), organizations, companies, events, or locales are entirely coincidental. Note: While authors are asked to place warnings on their stories for some moderated content, everyone has different thresholds, and it is your responsibility as a reader to avoid stories or stop reading if something bothers you. 
Spirit of Fire - 11. First Impressions
The walk home was a daze.
I was exhausted from the running, the heat, and the tension of keeping it all together for those critical minutes. It hadn't even been that long since I had arrived home with Theo, another school day finished, and now I was returning from the forest with the experience of his death fresh in my memory.
My body wasn't the only thing that was tired.
Mentally, I was used up, and I didn't think about anything much until I was touching the handle of the sliding door at the rear of the house.
It was all some weird impossible dream that didn't make sense.
The kitchen was exactly the same as I'd left it; an empty glass on the bench, my bag on the table, my sweater flung over the back of a chair. Still dazed, I wandered through to the front door and took off my shoes. I had taken no more than two steps back to the kitchen when I saw it, lying on the floor next to the couch.
A cellphone.
My chest tightened, and I sat down on the carpet, picking it up.
It's his phone. He must have dropped it before he left.
There was an unread text message.
Biting my lip, I shifted to lean against the couch end, my hands shaking. One swipe unlocked it, and a tap brought up the conversation. It was from an unsaved number and there were only three entries.
The original message: time is up. We move tonight.
Theo's reply: no... I'll do it. Don't come unless I say.
The unread response: the season is waning, Theo. We will be waiting.
I stared at the words on the screen. The timestamp of his reply was from the moment that he sent the text when we were in the kitchen together, right before he tried to compel me. Move tonight? Was someone from the Conclave coming here?
Then it began to dawn on me.
He told them not to come, so he could 'do it' himself.
He was trying to protect me, in his own way ... and it got him killed.
"Damn you and your stupid decisions." My vision blurred, head pounding, tears dripping onto the phone casing, voice cracking as I whispered to the 'boy' who had died to spare me. "I ... I didn't want this. I wanted you to be ... better."
The click of a latch moving startled me, and I looked up, surprised, to see the front door opening. It was still too early for it to be my mother, and I wasn't expecting Lucy or Celeste to arrive at this time, as they were both meant to be elsewhere. A random stranger wouldn't enter without knocking either.
The visitor was definitely not random, though.
He stepped through smartly, closing it behind him, and immediately spotted me a dozen feet away, unintentionally facing the entrance as I sat leaning on the couch's end. There was a moment as he studied me, and I did the same in return. His hair was a medium length, a shiny grey-white, like pearl, with his eyes a similar kind of gleaming silver. His skin was as smooth and pale as a China doll, and though he must have been a lot older than he appeared, he seemed no more than nineteen or twenty. Wearing an embroidered blue and white two-piece with patterns that shifted with the light's reflection, he was shorter than me and slight. Taking another step closer, this newcomer's movement was just as fluid as Araziah's; graceful, easy, perfectly controlled.
"Torsten?" It was a question, the sound of him speaking seeming to fit his expression and appearance; soft, appealing and curious all at once. "I do not mean to cause alarm. I am here to meet you."
I sniffed, realising I had been staring, and wiped my face with my right arm, embarrassed to be caught like this. "I- ... I'm sorry," I croaked, starting to get up, "I didn't th-"
"No. Stay there, please." Interrupting, in a flash he had crossed the space and was crouching, firmly and insistently pushing me again into a sitting position on the floor; back against the couch, legs out in front. "Be comfortable. Do not move." Deftly, he tucked his own legs under himself, his crouch transitioning into a kneel; his position right by me, and his hand still resting on my shoulder. "I apologise if I am too forward. My name is Sebby, and it would not be right for me to impose when you are upset."
I was lost for anything to say for a few seconds, and although I had known him for literally less than a minute, his physical closeness didn't seem to bother me, nor did the way he felt so familiar even though we were both basically strangers.
If anything, it was oddly reassuring.
"Your friend, the lady Celeste, she asked me to introduce myself and check on you. I can travel much faster than her, so here I am; an early bird, you might say." He smiled, a quick blink-and-miss-it burst of humour, his eyes seeming to dance at the same time.
An early bird?
"You're one of them, aren't you?" My voice was a bit hoarse and I kept it low pitch, not wanting to embarrass myself further after being caught crying.
"As observant as you are agreeable." The hand on my shoulder rose to brush away a stray hair from my forehead, before returning to where it was. Agreeable? My breath caught, not sure what to make of this gesture, and then he went on. "Yes, my home is the open sky, the wind and clouds. I am told you have only met the flame, and maybe this is what troubles you. Please, tell me what's wrong. I would like to help."
I couldn't feel any magic or psychic manipulation going on, which is what made the desire to be completely honest with him all the weirder. I wanted to tell someone, and there was relief that it didn't have to be someone I already knew. A kind stranger's ear was enough, and this one seemed to care already, though I didn't know why that was beyond the vague friendliness of shared acquaintances.
Still, I wanted to confide in Sebby.
"I- ... I met a boy, a bit more than a month ago, on the same day that I discovered an egg in the hills near here. The egg hatched and began to grow, and I grew closer with that boy at the same time, until a week back Celeste told me who she was and ... about everything else. I found out the boy was actually one of the Conclave, though he wanted to leave them, but the hatchling, he was growing up so fast, and he- ... they ... didn't get along when they met. They had a dispute -- over me."
"Mmm," he hummed, "you were caught between two fires. What happened then?"
My voice broke, lips quivering, and I dropped my head, tears rolling again, hot and fresh. I couldn't look at Sebby, and I felt sick just remembering it. "Araziah, he- ... I didn't think he could, or would, but he ... did. He killed Theo, and left. I saw it all. Minutes ago, an hour, I don't know, but I- ... I could have stopped it. Prevented it. Done something, but now, it's too late. I really liked him, and I ... I didn't want him to die."
"Torsten." Both his hands were rising, the left again from the shoulder to lift my chin so our eyes met, and the other to wipe the tears from beneath them. He was leaning close, and I felt sorrow, a sort of grief, over my admission. "Such a lovely soul should not be so sad. Allow me to lift your mood."
"Okay." I whispered.
The hand on my chin pulled me forward a couple inches, his head tilted, and very very faintly, very very delicately, his lips pressed to mine.
What ...
It was so fast, lasting only a couple of moments, and platonic, clean. Yet when he let go, sitting back slightly, there was an upwelling of warmth in my chest, an explosion of relief that bubbled up inside me. I was staring, again, not quite comprehending what was happening, floored by the sudden undeniable impact of the experience.
All I could think about was how caring he was, how kind he was, how beautiful he was.
Beautiful.
"Torsten."
I could hear it in his voice as he repeated my name; the tone had changed. It was very different and I knew then he was as surprised as I was. Whatever had just taken place, he hadn't planned it, and it wasn't part of any manipulation.
No tricks, no games.
It simply happened ...
... and we both knew it wasn't going to end there.
Our eyes met, fully, and without needing to say a word, we moved together like clockwork. He shifted across, straddling my lap, his arms sliding around my neck. Mine went behind him, encircling his waist, pulling us close so we were chest to chest. His mouth found mine, and then ... we were kissing.
Really kissing.
My heart was hammering, his fingertips playing with my hair, our tongues rubbing lazily in a slow dance. His embrace tautened and so did mine, drawing us into a tighter hug, wound up so close together that there was no space between. The muscle of his lower back and hips was soft and yielding, and he pressed in more at my touch, his back arching slightly, body feeling so small, so light, in my embrace.
Sebby ...
The caresses, the smoothness of his skin, the unbelievable pleasure that flared with each slippery swish; it was new, exhilarating and completely addictive. I was alive and awakened in a way I hadn't been before, and it was least a minute before either of us could bear to part. We drew back very slowly in tandem, our lips separating with a soft smack of wet release.
"Sebby." His forehead leaned against mine, our hug still just as close and unbroken. I was grateful because the intimacy gave me a sense of peace, but also ... shame.
Guilt.
"I already know what you are feeling," he murmured, "and you must bear his memory, but do not let it weigh you down. Remember what is good, and keep no regrets. Today is special."
"You are s-special," I stuttered, and then sighed. "This is so fast, and I- ... everything is confusing, but you- ... it's as if I've known you for years. It's like you've charmed me."
"I rather think it is you who has enchanted me," he whispered, shifting, his lashes brushing my skin, our noses rubbing together. "Many young men and women have warmed my bed, lusting for my touch and pining for my attention. You are the first whose heart has mattered before the body, and all in the twinkling of a star. So, yes, for you it is fast, but for me, it is unfathomable; less than the blink of an eye."
"This is all so ... complicated. The moment I think I've got a grip on everything, it changes again. What's going to happen now?"
"I promise you this: I will be honest, I will hide nothing, and when it is within my power, I will keep you safe. It calls to me -- to be worthy of your affection -- and I wish to learn about you, but slowly. Carefully, that I may do you justice. Oh, Torsten." He rasped my name, breathily, and the air of his exhalation washed over my own lips and cheeks, hot and tantalising. I could almost smell his interest, and it thrilled me in a way I couldn't describe. "Saying your name brings me joy. Tell me, is this what you want too?"
"I, uh ... yes. Yes. I do." I squeezed him close. "I want you to help me understand. I want to ... see you again?"
"You will." He tilted his head, his lips meeting mine, and we repeated it, but quicker, lesser; just a second or two, then apart. "You have surprised me -- truly surprised me -- and this is a rare thing. I did not expect the young man of Celeste's description to be so tenderhearted, nor so captivating."
Captivating?
"I would like to kiss you many times, but ... right now, I must leave." He sat back, and with a nimble movement, his lower body was off mine and back into the original kneeling position, our arms releasing in the same moment. "I am here to make certain Araziah and the Conclave do not find common cause, and I must follow his trail while it is fresh."
My heart was fluttering, but I managed a reply. "Is there anything I can do to help?"
"Stay here, and do not cry. Melancholy does not suit you. I would have you smile." He took my hand, dipped his head, and kissed my fingers before letting go. "Farewell, Torsten Wilde, until our next meeting."
Then, like a silver phantom, he was standing and to the door and through it, so agile and fleeting that I hadn't gathered my thoughts before the latch was clicking shut.
Wow.
For at least another minute, I couldn't take my eyes off the door, half expecting Santa Claus or Darth Vader to come storming through it.
What the fuck is with today?!
I stood, shakily, and wandered on wobbly legs through to my room, head in the clouds all the way. So much change had been crammed into such a short time, I wasn't sure what to make of any of it. First Theo, then Araziah, and now Sebby. Stripping off my shirt, I grabbed a towel and made for the bathroom, trying to clear the mental fog all the while.
Theo. I never wanted you to be so reckless. To take that risk. There was anger at what he'd tried to do, but more so ... remorse. It could have been different, but at the same time, I wasn't as upset as I might have been. Maybe it was because he did betray me, even if he stopped that betrayal himself and wanted to fix it, yet it felt more like the reason was ... Sebby.
I turned the water on, stripping off my pants, socks, and boxers while I waited for the spray to reach a good heat.
Sebby ...
Was this what 'love at first sight' was meant to be like? I wasn't foolish enough to think that I was actually in love with him after knowing him for five minutes, but ... whatever just happened, it had left a damn strong impression. Theo had taken a while to trust, and my feelings had been real, even if was slower to happen, but Sebby? He was a whirlwind that was Theo's opposite, and had arrived into my life and immediately thrown my old feelings into doubt. Caring, sympathetic, and ... fascinating; seductive, even.
Seductive?
I stepped into the warm water, closing my eyes while it splashed my face. I'm done lying to myself about this stuff. He made me feel safe, he is honest, and he is ... gorgeous. I was definitely attracted to him as soon as I saw him, and there was no point in pretending otherwise. I could even admit that I had wanted our kissing to continue until we were rolling around on the floor making out. Sexy. His eyes, his skin, his lips, his hips, his ass, his-
An urgent throb interrupted those thoughts, and I glanced down.
Oh.
Not confused anymore, a hand slid down and wrapped around the stiffness in my groin. The only thing in mind now was the remembered sensation of his kisses, his rubbing fingertips, and the tightness of his body against mine.
"Sebby," I sighed his name, my fingers grasping and beginning to stroke.
-o-0-O-0-o-
Minato was in the kitchen putting the finishing touches on a beef casserole, when the doorbell rang. Setting the timer, he deposited the dish into the heated oven, pulled off the mitts and hurriedly made his way to the door.
"Evenin', Yoshida-san." There was that same borderline awkward grimace, the cigarette perched at the edge of the lip while he spoke, the brand also unchanged; blue-skinned, exotic and with an oddly sweet smokiness. "Been a while, huh? We come bearin' gifts." He doffed his fedora momentarily by way of greeting, then thrust out a bottle in the other hand. "Ya still partake?"
"Crawley, you smartass. Enough with the formality, I'm as American as you." Chuckling, he took the bottle, and shook with the other hand. "And Celeste? Ma'am, it's been far too long." He leaned down and gave her a hug, and the diminutive woman returned it.
"Minato, it's good to see you." She nodded, smiling, as conventional as Crawley wasn't. "You're looking well."
"I'm doing well. Come through!" He ushered them inside. "Straight to the back deck please, I'd rather not have the smoke inside."
"You got it!" Crawley rambled past them, moving at a good clip and vanishing through the house in the direction of the yard. Emerging after him, Minato and Celeste only had time to sit on the deck's seating, before Crawley was bustling back past into the kitchen, only to emerge again a half minute later with ice-filled tumblers in hand. He clunked them onto the deck table in between the chairs, thumped into his seat, and gestured merrily to the bottle. "Come on then, what ya waitin' for? Christmas?"
"Oh my god." Minato snorted and laughed; solid, deep and from the gut. "You really haven't changed." He glanced to Celeste, seeking affirmation; the pangs of seniority and rank from times past hard to fully forget.
"Tell me about it." Celeste rolled her eyes, but nodded to the glasses, giving a little shrug. "We could do. Wouldn't say no to a dash myself. Unless you've got a reason not to?"
"Well, uh, not really. Kel and the boys are away visiting her sister for the next couple days. I've nothing urgent." He took the bottle, breaking the seal and uncapping it, before glancing at the label. "Santa Fe, huh?" He put a slosh in each, sliding one to both his guests. "You always did like the good stuff."
"Damn straight." Crawley lifted the tumbler in his right, his reacquired cigarette in the left; totally in his element. "Yer a trooper, Yoshida. Here's to that."
They clinked glasses to the toast, and drank.
"Mmm-mmmm." Crawley hummed. "Now that's just right."
"So, is this just a catch-up, or?" Minato inclined his head to Celeste, savouring the whiskey on the tip of his tongue. "Haven't heard anything from the office. Wasn't expecting to either, but it can't be coincidence that you're here together."
"Ridefort didn't tell you we were coming?" She frowned. "I thought they reached out."
"Ain't coincidence. We're definitely on business." Crawley took a puff. "I know what yer gonna say, but-"
"No." He shook his head, the interruption immediate, and definite. "I'm not going back. I left the Order for a reason. I'm finished with all of th-"
"Minato." Celeste's counter was just as strong. "They have the incantation."
"What?!" His denial came to an abrupt end, the shock all over his face. "How?"
"They stole it, about a month ago. Their tactics are becoming more aggressive and focused. The lady has been active too, though our communication channels aren't big on details like what and where."
"Bastards found the seeress, even after we warned her. Ya better realise we're in the end-game phase."
"Jesus." His eyes went to his glass, studying the amber over ice in a repressed traumatic reflection before he took a good slug. Then it was back up, flicking between Celeste and Crawley. "And the Fear?"
"All of what we have is locked up tighter than Fort Knox, but the rest?" Celeste sniffed. "That's always a work in progress."
"Look, I got out of the job because I didn't know if it was going to kill me. I want to be around for my kids." The liquid swirled in the glass as he motioned while he talked, tumbler still in hand. "You know the shit we saw. You corner just one of those things in the wrong place, and before you can think, it's a monster the size of a building that's turning your friends against you. Magic is no guarantee you'll survive. Ripped in half, eaten, burned alive."
"Yoshida. I ain't one for believin' all the prophecy nonsense, 'cause there's more to life than 'divine certainty'," Crawley paused, taking a healthy sip and another drag, "but I am a realist, and if we do nothin' to stop this? Those fuckers might get their way, and they'll be burnin' entire cities."
"We need all the experienced minds we can get." She was prim, but there was an understanding streak, a sensitivity to their shared past. "We wouldn't be here if it wasn't serious; if you couldn't make a difference."
"It's just, I- ... um, what do you want from me?" Minato sighed, looking from one to the other. "What do you have now that we didn't back then?"
"Great question." Crawley ashed his cigarette. Extracting the packet, he removed a fresh one, though before he lit it, he pulled a little bundle from his other jacket pocket and placed it on the table. The end flared, lighter engaged, and he inhaled while he unwrapped it. "This is it."
Sitting on the cloth was a glove. It was made from a light, thin mesh, though the diamond-shape lattice of its surface glinted a shiny crystalline steel blue, clearly much stronger than it appeared. Each finger had a little cap of polished black metal over the tip, with a vein of it running down to the base knuckle along the centre of the finger's top side, like a flexible spinal conductor. All five terminated in a small round translucent gem, embedded into the glove surface beneath the base knuckle. The gems were glassy and naturally blue-tinged, although the two at the thumb and index finger were were magically active and glowing a dim red.
"And this is?" Minato stared at it. "If you had one more stone, it could be a Marvel plot device."
"Do enlighten." She frowned, glaring pointedly at Crawley. "You still haven't told me what it is. Ridefort wouldn't say anything, either."
"That's what we're gonna do right now. Q&A time." He grinned around his cigarette, removing it briefly to take yet another sup from the tumbler. "Well, 'cept I'll be askin' the questions to start with and you can answer," he nodded at Celeste, "since ya know magic theory better'n Yoshida or me. A walkthrough, if ya like." He puffed again, tapping away the ash into the tray. "So ... true names and magical resonance. A rundown, please?"
"Oh, uh ... magic?" Celeste blinked, composing her thoughts. "Well, as far as we understand, the basic format of magic isn't completely different from other universal phenomena. You can draw a few parallels between aspects of physics and how magic functions, though the application and manipulation of it is something we might never really be able to examine. At least, not through anything like the scientific method. Suffice to say it veers off the rails of human comprehension awfully quickly, and we are reliant on the dragons themselves to give any explanation.
"Resonance, however? That's something we know a little about. It boils down to this: each dragon is a miniature replica of their deity, and their spirit, soul, whatever you want to call it, is a magical source that inhabits the body. It is a personalised signature that defines them, and each one fluctuates with a unique vibration that cycles in an infinite repetition. Again, not too dissimilar from some aspects of physics. Now, for the dragons, true names are the key to that resonance. To us, names are simply a word, but for them it unlocks perception. It is information, a code; a translation of real identity. Knowing a true name gives power and this is because -- and I quote -- it 'brings the opponent into focus' and 'allows the unified form to be seen unclothed'."
"Matches the basic theory I learned on the job," Minato agreed. "What I heard was close to this; true names allowing increased effectiveness of all magical application. Some kind of heightened proficiency, like instinctively knowing the enemy's weak spot when attacking him." He gave a nod to Crawley. "How's this important here?"
"Gettin' ta that." He tapped a finger against the tumbler's rim. "Now, they may be great at magic, but we humans know a thing or five about gadgets. When we get to workin' together, the right combination of brains and imagination makes for interestin' results. See, I had a conversation years ago about this stuff -- magic, resonance and true names -- and a really weird thought occurred to me at the time, but I ended up out of the Order before anything came of it. The thought stayed with me though, and when I got back in the groove a few weeks ago, I checked in with one of the Order's river snake buddies, an on-call 'scientist' if ya like, and I had some of my questions answered."
"What questions?"
"Well, we know that they prefer to work solo, but when they do group up, it's more often than not a family thing. Turns out this isn't just for loyalty or tradition or honour, or any of that, 'cause it's also practical. Apparently, magical resonation is boosted when a family member is nearby; if yer 'personalised signature'," he tipped his head, acknowledging Celeste's turn of phrase, "is similar enough to theirs -- and blood relations are always the nearest thing -- then both yer magic is stronger when together. Sort of like a friendly compatibility thing. Y'see, it got me to wonderin'," Crawley grinned broadly, studying the cigarette ember as he did so, "if that can't work in the opposite direction."
"You're thinking their strength can be a weakness?" Minato asked. "How?"
"He was just as surprised as you, Yoshida; the river snake guy I engineered this with. My friend, they just do not quite think the same as us. They've been around longer as a species, but we got some uniquely fucked up methods of inventiveness that never entered their reptilian skulls." Crawley shook his head, the attention of the other two still squarely on him. "All comes back to resonance. What they never understood is that ... it's just like music. Stack multiple themes on top of each other that are similar, ya don't get discord, ya get harmony."
"It reinforces it?"
"Ah, now we're talkin'." He gestured to the glove. "That's where this thing comes in. The glove is a clean slate, so ta speak. A generic artificial magic source with no special properties." Picking it up, he held the item in his left hand, pointing with his right, the cigarette waggling jauntily on his lip while he spoke. "Now somethin' like this ain't usually a threat to any dragon, because it's a blank template, but once we apply a pattern to follow?" Crawley's finger brushed over the two glowing red gems. "Then yer gonna see results."
"Hmm." Celeste stared at it, calculating. "So this device acts as a ... focus? I assume by 'pattern' you mean giving it a dragon's resonant pattern, but where does that come from? You need a source, in some form, and unless my knowledge has left me, you'd require the physical presence of said dragon to even try extracting any magical information to this glove. It's not like we have them sitting around as willing test subjects."
"All too true," he grinned again, "but we don't need them here 'in person'. There's one place that resonant signature lives on, outside the body." Crawley pulled the glove onto his right hand. Immediately, it tightened, sealing comfortably to his skin, the two reddened gems flaring, going from a dim red to a bright glow, the others staying dormant. "Heart's beatin', pulse poundin', liquid o' life flowin."
Blood.
"Don't take much, a few drops on any of these sensors," he tapped the gems on the glove's knuckles, "and that'll do it. Once recorded, it's a focus, just like ya thought -- a lens -- and the more light we can shine through it, the brighter it'll be." With his left hand, he pulled out two more items from another pocket. Both were fragments of dragon scale; one a mustard yellow, the other a dark red. Holding up the yellow fragment above their heads, pinched in his thumb and index finger, Crawley aimed the palm of the gloved hand toward it, in a 'stop' motion.
"Watch this."
A beam of bright white energy burst from the glove's palm, emitted at Crawley's impulse. It lasted only a couple of seconds before he relented, but the beam deluged the scale fragment where it was held. When he let up, it was unchanged, not even so much as a new scratch on the surface.
"Third House. Don't know the name." He tossed it onto the table and picked up the other piece, the red one. "Once more."
Again, Crawley lofted the fragment and aimed the glove. The second burst was the same, a quick bright lance of white light, but this time when it finished, there was a clear difference. The energy was crackling across the surface, and the remnant was steaming. Hurriedly, he dropped it on the table before his fingers were burned. Already, it was obvious there was damage; the outer part of the scale had pitting and scoring, while faint hairline cracks had appeared deeper in.
"A device that synchronises the magical properties of a family. A device that combines their individual power, amplifies it, and turns it against its very own source." Celeste was wide-eyed as she stared at the glove, amazed. Then, to Crawley, her gaze very precise, shrewd. "This is an extraordinary weapon, tailored for a specific target. Whose blood? Which family?"
Crawley grinned back at her, and they both knew her questions were a formality, the answer already plain. He tapped the gem on the thumb. "Don't know the name, she was a lesser cousin of some sort, not really important." Then the index-finger gem. "This one, though? This is Nero."
The Seventh House.
Minato shook his head. "This- ... this is incredible. What happens when you power it up all the way? What does it do?"
"Mmm," nodded Crawley, "that's the thing. We're not completely sure just what it can manage. Three an' four, the physical damage gets worse, psychic shock stronger. Five? Most probably it'd rip a hole right through 'em. Direct hit would be fatal."
"Fatal." Minato repeated it. He glanced to Celeste, and then to Crawley again, and the three shared a moment of perfect clarity, the purpose understood. "This is all to finish your weapon. You want me to help hunt the dragons of the Seventh House until we have the means to kill the avatar in one strike."
"Now yer on the same page, Yoshida. Dragon blood is the commodity we're tradin' in. We need more of it, an' I know where to start." He ashed the cigarette, and leaned in closer to Minato, tumbler reacquired, a sly cunning in place, the fingers of the glove curling into a fist. "Nero's got brothers. Two, at last count. We're gonna find 'em, and then? They're gonna bleed."
-o-0-O-0-o-
I was trying to do as he had said, as I was dressing after my shower. Relaxed, clean and in fresh clothes, I did feel a lot better, but there was still the same persistent confusion, and that touch of guilt. Not only because of what I had just done with the full participation of my teenage hormones and the aid of soap and hot water, but that I didn't feel as bad as I probably should have.
Still angry, still distressed, still upset and frustrated.
But ... maybe not so heartbroken as I could have been.
Or is that 'should have been'?
Sighing, I sat on my bed and continued rubbing my hair dry with a left hand full of towel, while with the other, I grabbed the box off the nightstand and flipped it open. I hadn't touched the collection of stones since the day Araziah had hatched.
What did grandpa know that's so important? Did he learn or discover where the last piece of the Fear is? Why did the Order need to employ a geologist anyhow?
I sifted through the collection, just idly thinking everything over. The sapphire was still the most notable thing there, and I held it up just to admire it, to watch how the light glinted and refracted. I was so distracted that it took me a while to realise something was missing. Glancing down at the box, I frowned.
Hey, what happened to the-
I never got to finish that thought, because it was interrupted by a sound.
A voice, far off.
Singing.
Soft, lilting, and in a strange language that I did not recognise.
I stood up in surprise and shock, dropping the towel, the box upending onto the floor.
What is THAT?
There was nobody physically close enough to be making the noise on our property, and I was inside, and alone.
Yet, I could hear a song.
A female voice.
Rising and falling, it was sad, despairing, but soulful.
Where? Where is that coming from?
It had no source, like it was just in my ears, from nowhere, or ... in my head.
In my head? What could be doing that?
I glanced down at the sapphire gripped in my right hand.
Maybe.
Maybe if I concentrate hard enough?
I closed my eyes, squeezing the precious stone in my fist so tight it was nearly breaking the skin, and fixated on it, and on the sound of the singing voice.
For a few seconds, nothing.
Then it began to grow a little louder, more definite. Moments more, and it felt like the singer was much closer, the quality of the sound changing, as if she were in the same room as me.
I opened my eyes again ...
... and she was.
Only, I wasn't in Mirrorvale any longer.
It was a secluded grove, the ground carpeted with lush grass that was teeming with a thousand varieties of wildflower. Curving trees and vines surrounded in a green wall that was peppered with its own blooms, of a dozen different species. On one side, a little waterfall cascaded into a tiny rocky pool, that became in turn a meandering brook no more than a single stride in width, disappearing out the other side. In the centre was a simple stone bench, and on that bench was the singer, butterflies dancing about her head.
She was sitting, though standing she would have been my height or more. Pale skinned, she was thin, with a sort of dignified aristocratic look to her. She wore a simple robe, that was the same colour as her long straight hair; whitened blue, like ice. I waited a few moments for her to finish the final verse of her song, the rhythm of it slowing to a halting conclusion.
"Um, hi?"
"Oh!" She looked to me with surprise and concern, though the worry immediately faded and turned to curiosity. Her eyes were a very piercing deep blue, the color quite startling. "Hello! How did you come here?"
"I, uh, have a ... blue stone. A sapphire, I think. When I touched it, I heard your voice, listened to it, and now ... I'm here?"
"Sapphire." She studied my face, and there was the glimmer of realisation, and recognition. "You- ... you are his ... grandchild? Terrence Wilde?"
"Yes." I took a deep breath. "You knew him?"
"I am an old friend of his." She smiled, the connection pleasing, but then went straight into another question. "Tell me, did an individual by the name of Darren, or Nero, come into contact with that sapphire recently?"
"Er, yes." How does she know about that?! "Darren did. He tricked my mother into seeing it, but that's all that happened before a friend made him leave."
"So that's how." It was half to herself, like she was confirming a suspicion or belief. "It was Darren. Not that it matters now."
"How do you know about that? Who are you?"
"That sapphire is a piece of one of my scales. I am the seeress Triskeleth, and you?" Abruptly, her eyes lit up, filling with a solid blue glow until the iris, cornea and whites were all consumed by it. "You are an anomaly. My foresight speaks to me, here and now in this moment, as divine truth, but what it says is impossible, unimaginable, incomprehensible."
The breath left my body, the scene before me sending shivers.
"What are you talking about?" I whispered.
"Soon, I will be gone, and a new seer will receive the sight," she intoned, "and he will see the end of the war, for good or ill."
End of the war?
"It will be you, Torsten."
This took a lot longer to have released than I was intending. Well, there's another new face, a new device, some more Triskeleth, Crawley and Celeste ... and Sebby. Sweet sweet Sebby 

As always, your comments, questions and likes are very much appreciated

Copyright © 2017 Stellar; All Rights Reserved.
Stories posted in this category are works of fiction. Names, places, characters, events, and incidents are created by the authors' imaginations or are used fictitiously. Any resemblances to actual persons (living or dead), organizations, companies, events, or locales are entirely coincidental. Note: While authors are asked to place warnings on their stories for some moderated content, everyone has different thresholds, and it is your responsibility as a reader to avoid stories or stop reading if something bothers you. 
Story Discussion Topic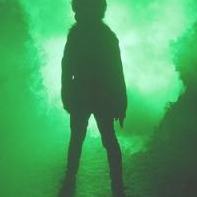 Open Club · 42 members · Last active
A fan club for Stellar to chat about his stories
---
You are not currently following this author. Be sure to follow to keep up to date with new stories they post.
Chapter Comments
Newsletter

You probably have a crazy and hectic schedule and find it hard to keep up with everything going on.  We get it, because we feel it too.  Signing up here is a great way to keep in touch and find something relaxing to read when you get a few moments to spare.

Sign Up