Stories posted in this category are works of fiction. Names, places, characters, events, and incidents are created by the authors' imaginations or are used fictitiously. Any resemblances to actual persons (living or dead), organizations, companies, events, or locales are entirely coincidental. Note: While authors are asked to place warnings on their stories for some moderated content, everyone has different thresholds, and it is your responsibility as a reader to avoid stories or stop reading if something bothers you. 
Spirit of Fire - 21. Trinity
The final chapter of Spirit of Fire -- in FOUR parts! Check back every week for the next three for the following parts!
My waking moments on that Thursday morning were so memorable, so unique, that I had no doubt they would stay with me forever. The circumstances, who I was with, and what had happened -- it had all left an imprint on me as a person, that was too powerful to ever forget.
To the right, cuddled against me: Sebby.
To the left, arm draped casually over my stomach: Araziah.
In the middle: me.
It seemed I kept coming back to the disbelief at where I was and what was going on, but it was pervasive and hard not to think about. Like the boy from Secret Moonlight struggling through a ruined alien planet, so far from where he thought he would be, I was regularly questioning what I was seeing and feeling, because it was all so extreme and unbelievable.
Also, like him, I kept returning to the same place, the same conclusion.
No matter how impossible it appeared to be, it was happening to me.
All of it -- from start to finish -- was real.
As real as the touch of the two dragons on either side of me.
The previous afternoon had moved from watching them kiss to sex very quickly. Sebby was the guide, but Araziah proved a fast learner. Any misgivings and fears I had at how it would work were gone straight away; their egos and rivalry vanishing behind a mutual wish to make me happy. Before long we were tangled up together in a mix of bodies that was somehow highly pornographic and intensely emotional at the same time.
A threesome.
After, I hadn't wanted either of them to go anywhere nor do anything to break the mood. I didn't care about serious discussions. I just wanted them to be with me, so I could enjoy their company at the same time. So, I booted up my laptop and put on a couple of movies as a distraction. The choice of the second and third movies of The Hobbit trilogy was very deliberate. Too heavy on CGI and with a needlessly bloated plot, they weren't the best of Peter Jackson's work, but they were long movies. Visually rich with a detailed mythology, the main reason I chose them was the presence of a fantasy-inspired dragon.
The entertainment's distraction was successful, and though the story evoked a lot of questions, it was ironic that the intellectual curiosity and toying depiction of Smaug seemed to not only pique their interest, but reflect their personalities too. Tolkien must have known something about dragons and the supernatural, but my audience had their own opinions on the 'realism' of the movies. Sebby's was focused on how Smaug should have been more predictive and mentally astute, also implying that he was a typical fire type who lacked forward thinking, while Araziah simply demanded to know what caused the physical malformity -- "What kind of dragon does not have front limbs?" -- and then complained that he would not have wasted half as much time debating a halfling thief and simply fried him at first sight.
In between them, I stayed cautiously quiet, in part because I wanted to listen to their reactions, but mostly because it was very difficult not to laugh at the absurdity of real dragons critiquing fictional ones in an entirely serious way.
Instead, I kept a straight face, and indulged their conversation and debate. It killed several hours with just the three of us, and by the end of the final movie, it was late evening. Mom had come home a little more than an hour earlier, and by virtue of my locked door and dimmed lights, she had left me be. With the credits trailing down the screen, it had only taken a stray touch on my thigh from Sebby to make me close the laptop screen, put it to one side, turn to him, my hand slipping into Araziah's lap at the same time, and then ...
... it was happening again.
Sebby's experience led the way a second time, and after a number of minutes spent wrapped up in the most enjoyable way possible, we were done, and lying in a naked heap together on my bed. I told them they were staying put in the same bed as me, no complaints.
I wanted both next to me.
That was how I woke up.
It made me so happy.
I had slept next to them separately, more than once each. Now, together by my side, it was like some strange dream come true. Unasked for, unanticipated, but no less amazing. All I knew, was that I wanted to keep things this way, no matter how unconventional it was.
It doesn't get any better than this. This is a milestone I'll remember for as long as I can.
There was another thought in my head, though.
I'm totally gonna fuck with Lucy.
Very carefully, I reached over Sebby and plucked my cellphone off the nightstand. Lifting it in the air directly above the bed, I took a selfie, pointing the camera straight down. Me, centre, looking tousled and a bit too satisfied with where I was. Red dragon to one side, his shoulder poking out of the covers, arm slung across me, hair flowing away in a silky river. White dragon, the other side, drawn in close like a cherub, his cheek pressed against me, the picture of innocence. With the tap of a button, I sent the image to her, caption-free.
Bet she's been wanting something, but this'll make her brain explode.
"Torsten?" Sebby's voice was soft, and he moved next to me, my own movement enough to make him stir. At the same time I felt Araziah shift, the sound rousing him too.
"Stay where you are. Both of you." I kissed Sebby on the cheek, then turned and did the same for the other. Araziah's eyelids fluttered open, and I saw a flicker of a smile at the wake-up gesture. "Just be comfortable, okay? I'm gonna get up and go have a shower. Smell a bit too much like, uh, y'know." Stifling a giggle, I began to sit up. "Mom really doesn't need any hints."
Out of the covers, I climbed over Sebby. Snatching up a bath towel and wrapping it around my lower half, I ignored the two pairs of eyes I could feel admiring every inch of naked skin. With the biggest smile in the world, I unlocked the door and exited down the hall to the bathroom.
-o-0-O-0-o-
No sooner than the door was shut, the air dragon lazily sat up too, the covers bunching around his lower half, his back arching as he stretched. Araziah watched him, the tension he might have felt at this sight strangely absent, the potential enmity gone. Then, Sebby angled to him, hands in his lap, barechested, demure and uncharacteristically shy.
"Do you realise," he said, soft and still half-sleepy, "what we have done?"
Araziah did not reply.
The exact meaning of the statement was not clear to him.
"Humans can do what we did this past night without problem, but dragons -- two male dragons? It does not work this way. It never has." Sebby slid a little closer, into the gap Torsten had occupied between them, and Araziah sat up partially in a reflex to the closeness, reclining on his elbows, sheets slipping down his upper body.
He was barely-awakened too, but despite this, his curiosity was roused.
"Yet, I do not feel," the air dragon continued, "any of the instincts I should, near you. Not now. They are gone."
With care, he reached down and placed his right hand on Araziah's chest.
The touch was basic, simple, but evocative, and Araziah's attention was now properly drawn and fully given.
"I think," Sebby whispered, "that you are the same, and I also think that it is because of him."
It was true.
The innate hostility, the territorial opposition, the exclusive racial discord that locked bonding to the creator's binary of male-female?
Missing.
"It is all Torsten." Araziah looked at the hand, the warmth of the palm, the tactile softness of Sebby's delicate fingers, then back up to the air dragon's face.
It did not bother him at all.
In fact, the sensation was somehow pleasant.
Nothing but calm.
"He wants this. You saw it. More than anything he wants this impossible thing from us." Sebby's hand drifted further across skin to Araziah's far shoulder, and the rest of the air dragon followed. His lower half moved, still under the covers, to straddle Araziah's lap. "For him, I can do the impossible. I can give myself to another male dragon. I have to, but I want to. You are worthy of him, and of me." He leaned down, their faces mere inches apart, Sebby's brows raised in restrained uncertainty, the closeness incremental and step-by-step. "I can give you my heart, as I have my body. I can love you as I love him, but it will fail if you cannot do the same -- and it must not fail."
There, finally, came the unspoken question.
Could he do the same?
A little more than twelve hours ago, the idea would have seemed ridiculous, distasteful, bizarre. Not just because of the triune nature of such a concept, but because of who was involved.
Now?
In the current moment, in the current position, the serenity of his situation filling his guarded emotions with an unexpected clear-headed wisdom, Araziah knew the answer.
Not only was it expedient in the most logical manner, but moreso ... a gift of fate.
A way that was not destructive, that would strengthen all of them without harming any.
It was a new path, but one he did not fear, because both of them were happy.
Strangely, it was all that simple.
"Do not fret. We are rivals no more." He raised his left hand, a finger brushing Sebby's cheek, and there was a burst of warmth within, a tenderness that was as welcome to Araziah as the physical sensation of the air dragon's haunches on his lower half. The vulnerability on display from his former competitor was peculiar, but seeing it stoked the fire of his admission, his resolve, and the vestiges of those adversarial feelings so readily transitioned directly into lust.
This was right.
Carefully, he leaned up, and pressed his lips to Sebby's.
Light, slow, easy.
For a few moments, they brushed the tips of tongues, sharing a new-found satisfaction in the expression of human-form intimacy, and then Araziah stopped it. His recent knowledge of sex had different ideas, but this was not the time for indulgence.
"If you hurry," he whispered to Sebby, "you will catch Torsten before the water is fully heated."
The air dragon's expression had shifted from uncertainty to relieved contentment, and his words were a genuine invitation. "Will you not come with me? There is room enough for three."
"Go." He gave a smile, as understated and minimal as possible. "We shall share each other again later. It is a promise."
Eyes bright, Sebby nodded, and he slipped off the bed, out of the sheets, and fully naked made a nimble path to the door. Araziah watched him depart as he had watched Torsten; for the first time admiring another dragon from head to toe, free of all bitterness and resentment. The lustrous silver of his complexion, the graceful flow of his movement, the allure of his proportions, from calves, to ass, to back, to shoulders.
Sebby was worthy.
More worthy than a thousand of his own blasted kin, more true than all the vows in the mad god's name.
The air dragon left the room, the door clicking as it pulled to with his exit.
Finally alone, Araziah lay back in Torsten's bed.
He knew what the future was building to, and it would be difficult to face.
Right then, however, he was at peace.
-o-0-O-0-o-
Breakfast was waiting for us when I emerged into the kitchen. Sebby's surprise appearance had led to a water-soaked repeat of a certain activity from the previous night. Messing around in the shower was becoming a habit for us, though we didn't waste too much time, getting clean and then out to avoid suspicion. Sebby was dry, dressed and groomed before I was half done, and following him through I found Araziah already eating and talking to her, and the air dragon sitting down to partake.
Entering that room, to that sight?
It felt like everything in my life was perfect, for once.
Three of my favourite people, in one place.
There was only one missing, and though my phone was vibrating every minute or so with a new message -- 28 unread by the time I left my room -- I was going to talk with Ms Atkinson later.
Today, there were other things to focus on.
Over bacon and eggs, Sebby told us that the three of us needed to go to Northwood to attend the Grand Secretary's final meeting before the Conclave's ritual. The HQ was located in New York State, and though it was a fair distance north of Mirrorvale, he assured us that a quick sustained dragon-flight could reach it in a few hours. Of course, Mom took this all in stride, but I promised I'd text her when I got there, so she knew everything was okay.
With the morning dishes taken care of, and a couple of basic provisions for the flight -- warm clothing for me, because wind-chill was definitely a thing -- we made the trek to the take-off point.
There, we prepared for departure.
I could have chosen either of them to ride on, but today, I wanted it to be Araziah.
It was another surprise to see that his dragon-form had reached Sebby's size.
His growth still hadn't let up, and now, in more than one way, they were equals.
I didn't dwell on it, and moments later we were off, rising into the morning air, and once again, I got to enjoy something that nobody else had.
Dragon flight.
The journey was long, and apart from watching the landscape zip by -- towns, cities, countryside -- by far the most enjoyable thing was getting to observe what I was riding on. Studying the shape of their bodies in motion was awesome, and exciting in a way that was unrelated to how I felt about the particular two I was traveling with. Every time I glanced along one of Araziah's wings, the clawed tip of it more than a hundred feet away, I was taken by the power of the stroke, the force put into each beat alone. They were 'strong' creatures in a lot of metaphorical ways -- magical, psychic, and so on -- but nowhere was that literal physical strength more obvious than during flight. To carry themselves, the full weight of their armour and body mass, and move at such high speed for so long without stopping? It was incredibly impressive to me, and I felt very lucky and extremely honoured that I got to see it first-hand from such a personal position.
Watching the air dragon next to us was just as thrilling. It was clear that Sebby's shape was superior for flight, something I already knew, but it was beautiful to see it. His form had less resistance in the air, and his wings naturally generated more thrust, flowing instinctively with the wind's currents. I had no basis for comparison, not having met any other air types, but my impression was that he was quick even for his own kind. Most of them were probably excellent fliers, but I took some pride in thinking that my aruskâl was exceptional in all regards.
The contrast to other types didn't seem very fair. It wasn't that they didn't understand aerodynamics, because I had seen various fire and water dragons flying with their own speed and agility. It was more that the air dragon's flight was effortless and in synch with sky's flux; tiny course corrections and shifts in angle and altitude were things Sebby was doing constantly and probably without needing conscious thought. There was no conflict with his surroundings, because this was where he belonged, and it made me wonder if the water type could swim in the ocean just as easily as Sebby did through the sky, and Ygzardîl through the earth.
Our arrival was in the early afternoon, over a huge building complex some distance to the northwest of New York City, in the less populated part of the state. There was a landing zone on one side that seemed to have been set up specifically for dragons to use, a sizeable flat area surrounded by both automated and manned defences. We were clearly expected, since the Order officer on duty simply welcomed the three of us after we touched down, with a surprised look at seeing a human dismount. He shrugged it off, giving us an escort inside, and we were into a series of twisting corridors. A couple of minutes later, we were ushered through a side door into where the meeting was about to take place.
Similar to a modern conference hall, it was a large rectangular stateroom, with a broad circular table in the centre, ringed by seats. A digital projector was mounted in the table's surface, pointing at the screen, a blank section that occupied much of the far wall. Other than that, there were few notable features in the room itself. It was crowded, and although there was still floor space to spare, all the seats were taken and many were standing. At a guess there were probably at least eighty attendees total, many of them talking quietly to each other as we entered, the burble of two dozen conversations filling the room. Immediately, Sebby began to tell us the names and titles of those he recognised. Apparently, he had learned a lot about the Order's management structure in the short time he'd been involved with them. I could barely keep up with the labels before he was switching away from the human attendees to the non-human.
"There, we have the water-kin." Just a couple of dozen feet away, at the same end of the room as us, they stood. Seven water dragons; four females, three males. The females were dressed identically, in flowing light-blue gowns. Each had a hood, edged with intricate darker blue embroidered trim, and a veil that covered the face. The veils were a milky colour, and partially see-through, the facial features barely visible. The males were more individually distinct; two in what seemed to be medium blue and turquoise clerical robes. One had long bundled-up hair, the other buzzed short on one side and medium length on the other, in a punkish style. The third was bearded, the tallest and bulkiest of the seven, and unlike the rest, his clothing was not purely ceremonial. Reminiscent of Sebby's in design though not colour, it was functional, not bureaucratic. A layered combination of tight black and navy material, he wore it bound with a series of jeweled sapphire pins at neck, wrists, ankles.
The group of them were fittingly elegant, as noble and alien as any of their kind.
"All are elders." He pointed at the taller one. "He is a high ranked temple guard, perhaps the commander, though I cannot be sure. The other two are senior priests. I do not know their names." Sebby's indication shifted to the females. "They are the handmaidens of the goddess, personally chosen by her to serve. Most often, you will see them acting as emissaries to the Order. From far to near, they are: Lady Yao, Lady Jin, Lady Kikuchi, and Lady Shiba."
Before either of us could comment, he spotted someone else across the room. "Oh! It's Ridefort's aide. I need to ask her something before the meeting begins. I shall be back shortly."
"Always in motion." Araziah muttered it, a dry observation as Sebby slipped through the crowd to catch the secretary, and I couldn't help but chuckle.
Yeah, no kidding. Swift as the wind.
Glancing back to the assembled water dragons, who were standing slightly separate from the human personnel, I looked them over, trying not to appear too obvious in doing so. The priests were speaking together in a conversation of their own, and though I could barely hear them over the sound of the room, it wasn't English. Probably their dialect of Celestial. The soldier was listening to them without interjecting, nodding occasionally to whatever they were saying, whilst the four handmaidens were uninvolved, staying silent and motionless.
The handmaidens ...
I wasn't sure why, but my brain kept calling my attention to them. Like a spidey-sense indication that something was up, my seer influence was dropping hints.
What isn't normal?
I guess I could ... take a look? They're all dragons, maybe there's more to this than just the three dimensions.
With a blink, I turned on my seer's magical sight.
I hadn't used the power since the battle at the sanctuary, where it was useful identifying the enchantments I came across during the escape. In the days following, I had only used foresight involuntarily through future visions, but now, I wanted to see if my augmented eyesight could reveal anything unusual about the dragons who were in the same room as us.
What I saw, I wasn't quite prepared for.
The magic within the males was varying levels of normal for mature water dragons, reminiscent of Viktor's appearance, as it was for three of the females also.
The fourth, however?
If the 'magical truth' within Sebby and Araziah, at their exceptional natural levels, was accurately described as blinding bright -- this was nuclear.
The Lady Shiba was a glaring blue star that would have melted the retinas out of my sockets, turned the entire building to ash, and withered all the bystanders, had it been real visible light and not a heatless intangible overlay of the magic within.
I didn't need any clues as to what she was.
Not a handmaiden.
Not even close.
I had only laid eyes on her for two seconds, when her head lifted slightly, as if she caught a whiff of something odd.
Oh, fuck.
I knew straight away that she could feel my attention.
The terror of that moment was all-consuming.
The shift in perception as she began to turn her focus to me was tiny. To everybody around us it was the slightest physical action, a switching of stance, the body twisting as she sought out the source, meaningless and insignificant. To me, it was unbelievably enormous, the full weight of a titan coming to bear.
A mountainous tidal crest, a crashing avalanche, a whirling vortex of ice.
A singular force of nature condensed into a human form.
A goddess.
My throat constricted, my muscles cramping in pure fear. I dropped the magic vision out of self-preservation, praying I was fast enough that the Tempest hadn't realised it was me, and I looked to Araziah.
The contrast was night and day.
He noticed immediately, responding to my attention. We were standing close, not having moved far from where we entered the room, and he turned a little, his shoulder already touching mine. His eyes on me were a relief that was powerful and comforting, like the morning sun rising over the most freezing winter day. Just his face, the red of his eyes and his hair, the way his look was both seriously aloof and hotly intimate; it was my personalised salvation. He was fire, and I had never wanted more for him to understand without explanation and to act in my defence, to be decisive and protect me.
"Torsten?" The recognition of my distress was instant, and so was his concern. "What is-"
His own insight stopped him, and then he knew the cause. In that moment it came to him, and without a word more, his gaze flicked across, and he locked eyes with the Tempest.
She hadn't thought anything of me.
From behind her veil, she was watching him.
For a half dozen seconds, they stared at one another, the other humans and dragons oblivious to what was occurring right under their noses.
Through that short time, my foresight kicked in.
I didn't know exactly what, but my predictive knowledge was super certain about how extreme the situation would be. If I did nothing to prevent it, in about twenty seconds, they would meet, and something very very bad would happen.
Something explosive.
Cataclysmic.
Out of the side of my peripheral vision, I saw the Tempest begin to move, taking her first step forward, in our direction.
No.
Grabbing Araziah's arm, I pulled him to the side, and insistently, urgently, dragged him with me as I slipped behind the neighbouring Order personnel, breaking his connection. Confused for a moment, he did not resist, and we weaved around people, putting space behind us, until we were tucked in between two clumps of people, halfway across the stateroom.
Far enough away from 'Lady Shiba'.
"Torsten." Finally at a stop, he repeated my name, a whisper just loud enough for me to hear. "Who is she? That is no ordinary elder. You saw something else."
"I- ... I can't tell you right now." Too shaken to speak, I shivered, and he touched my arm, wanting to reassure me. His hand slid over my bicep, a subtle movement in the crowded room. "After this. Okay?"
Araziah nodded. "After this," he agreed, "you must tell both of us." He squeezed me, his fingers wrapping around the muscle and began a gentle massage that did not stop even after his speech did.
Both of us.
Him, and Sebby.
I couldn't say it out loud where we were, but it was the first thing that entered my mind.
I love you.
"Ladies and gentlemen, dedicated freemen of the Earth." A booming voice came from the front, and the chatter began to die away. A tall rotund gentleman, his considerable girth squeezed into business pants and a suspended striped shirt, Ridefort was standing at the head of the table, to the left of the screen. He clapped his hands together, and gestured earnestly to the assembly. "As the 32nd Grand Secretary, it is my duty to call this meeting of the brethren and sisters of the Noble Order. Hereby, the chapters of its citizenry are convened, to invoke the actions sanctioned by our founders. Any here who deny the validity of this charge, let them speak now."
He gave a moment's pause for a rebuttal, but nobody took it, and the room remained quiet.
"With that said, most of you will already know the situation, and I will classify it today as in extremis. Our organisation exists for a sole purpose: to delay and ultimately stop the resurrection of the dead dragon god. Make no mistake, we have reached the expression of our purpose, and to fail means the devastation, if not destruction, of the civilised world. To wit: this is where we find ourselves."
Ridefort drew an object from his pants pocket, and with a flourish, it telescoped into a pointer. The digital projector sprang into life, images appearing on the screen; seven circles, each with a number in it. Immediately, the sixth circle greyed out and faded away. "Of the Conclave's extant houses," the Grand Secretary intoned, the pointer tapping the initial four circles, "the leadership of the First, Second, Third and Fourth suffered ejection from the eastern United States during the Tempest's attack upon the Fire Eternal. They are in disarray and effectively removed from intervention in this final phase."
The named circles animated, fading slightly, before swiftly flying off the side of the screen, leaving only two. "The Fifth has returned from South America, and is serving in a subordinate role, as a protector and liaison." Ridefort indicated the appropriate circle before sliding the pointer to the other. "The Seventh has acquired the ingredients to enact the resurrection; a shard of the Fear, and the scripted counter-incantation. Though their primary residence was destroyed by our operation, the majority of the members still in the United States have relocated to the current centre of operations, in the southeast. All relevant assets are present and divided between the towns of Mirrorvale and Brookstone. Countess de Rothberg-Cartier, if you please."
On the right side of the screen, opposite Ridefort, Celeste cleared her throat. "Pursuant to understanding the best way to stop this event, we have employed the expertise of the Tempest's scholars. The mechanisms involved are more complex, but can be distilled to generate a functional theory. A barrier exists, by necessity, between reality and the 'shadow realm', the arcane desolation in which the dead god's spiritual animus resides. While the counter-incantation can remove the imposed banishment and allow the aforementioned spirit the freedom to return, a secondary ingredient is needed to bypass the natural barrier. A charge must be provided as a catalysing reagent. Given sufficient strength, a focused burst of raw magic will act as a spearhead and temporarily pierce the veil, so to speak, allowing the unrestrained essence of the dead god to flow through the breach into reality and merge with his vessel.
"To create this catalyst, the Seventh House has, concurrent to their efforts here, been stealing specific physical components in Europe and the Middle East. To trace their progress, the Order has allowed these thefts to proceed in a manner that is trackable. We have estimated, given the variety of possible means, that they would inevitably find a method to do this whether or not we obstructed them, so the decision was made to monitor them and use it as espionage. The result is that they have finished construction of their catalytic apparatus: a replica of the famed Merendîte lens. Now, if my knowledge is correct, this device was originally created by the air dragon Merendî some 2500 years ago." Celeste paused, and looked at Sebby, who was standing just to Ridefort's side, next to the big man's aide. "As this goes beyond human knowledge of historical detail, could our resident cultural expert provide us with further information?"
"Certainly, countess." He nodded and began to speak. "The lens was originally crafted as a beacon and waystone for my kin. Merendî's purpose was to place them as navigational guides at select high-altitude locations, to serve as an invigorating boost and point of private spiritual reflection. She gifted one to the Tempest's priesthood, and from it, they created their own variant, and the water design became a foundation for many other contained-magic artifacts used today. Theirs are specifically designed to be linked in tandem, to draw in ambient magic and project it for application in matters of study and academia." Sebby directed his next statement down the room to the water dragon contingent, passing the commentary to them. "If I am in error, please say."
The priest with the longer hair took the question. "You are correct, cousin. Our use of Merendî's visionary genius was for betterment. It is unfortunate that in such noble cause, the Conclave found a less wholesome purpose for their benighted crusade. The fire children have copied our format, but with several important differences. The storage capacity, focus convergence, and mirror channeling features have been maximised, while the sensitivity tuners and regulatory nodes are disabled or missing. In layman's terms, they have specialised the lens to amass a larger volume of magic much faster."
"Thank you, Sebby, Gerhardt." Celeste indicated the screen, and it divided into quarters, each displaying an image of a different building. "The Seventh House have placed four of these modified lenses at locations rich in background magical energy, to draw on the elements and power the ritual. The four are attuned to each other remotely, in a reinforcing web. From the time the ritual begins, when they are activated, they will accumulate magic until they are full, whereupon the counter-incantation will be invoked upon the avatar. Based upon our collective analysis, the conclusion is that, to successfully generate the catalysing spark, they need for only two of the lenses to reach capacity. Therefore, our primary objective has a dual focus: disrupt, at minimum, three of these four locations, and kill the avatar." She gave a severe tight-lipped nod, her part of the briefing completed. "Grand Secretary."
"Yes." Ridefort continued, tapping the screen with his pointer, saying the names of the buildings as he went, and those assigned to the operation for each. "These locations are as follows: Kepler Planetarium, in Mirrorvale, for the air element; team leaders are Agent Hoates and Sebby. Southern Metallurgy Ltd's downstate foundry, also Mirrorvale, for the fire element; team leaders are Agent Poe and Agent Crawley." The pointer flicked down to the bottom two. "Municipal Filtration, in Temperance, for the water element; team leaders are Countess de Rothberg-Cartier and Agent Kennedy. Brookstone Downs open-cast mine, in Brookstone, for the earth element; team leaders are Agent Farrow and Agent Yoshida."
The Grand Secretary telescoped the pointer to a nub with a click, and tucked it into his breast pocket. "Let me be clear: the enemy is aware of our scrutiny and will be expecting us to act. Everything has led here, and they will not allow us mercy in battle. This will be our last undertaking, and it is an extraordinarily dangerous one. Those on the ground, at these sites, have a high risk of fatality in the line of duty. Death and sacrifice will not be celebrated by the public, and our names will not be recognised, but our success -- and we will succeed -- is all that matters. All of you, bear this in your minds and hearts when the detailed tactics plan is delivered midday tomorrow." He took a deep breath, glancing round the crowd, with a hint of melancholy, before he blinked, his mustache twitching as he remembered something. "Oh, the final order of business! Master Lautone, I had confirmed some manner of input, but I have yet to hear what support we can expect from your side."
The bearded soldier-type water dragon answered the Grand Secretary. His voice was deep and serious, but also clipped and direct. It reminded me of Viktor's tone, seeming to be a sign of their type. "As you know, due to the nature of the ritual and the abundance of arcane detection that will be present, the Tempest's direct personal intervention and that of her primary forces is acknowledged as impractical. It would spoil the mission's requisite secrecy and only cause failure. She has permitted me to state that she believes the Order's approach of avoiding large scale military action is wise, and that you are capable of this victory with our outside assistance only. Delicacy and precision will serve us well. However, she has also allowed myself and Chaplain Rheo," he indicated the other punk-cut priest, "to serve with whichever strike teams you please. We will act in her stead to enforce a just end to this terrible war."
"Your experience and skill will be of great aid." Ridefort clapped his hands together, stout and enthusiastic. "I will discuss details with you shortly. Please convey my thanks to her when you next speak."
"Absolutely, Grand Secretary." Lautone gave a nod in response, a brief smile flashing by.
"With that said," the Grand Secretary rumbled, "I declare this meeting concluded, and you all to be released. Everyone, enjoy the rest of today!" He gave a hearty belly laugh. "That's an order!"
In seconds, the crowded room was filled with sound again, as the assembled personnel began to break into groups and muddle to the exits. A nervousness was inside me, some of the scare from before the meeting still lingering, and I started moving straight away, pulling Araziah with me, not even waiting for Sebby.
I didn't want to hang about.
There was only one thought in my head as we left the room and threaded our way back through the corridors out to where we'd arrived.
If Ridefort doesn't know 'she' is here, then who does?
What's she up to?
Something is very fucking odd about all of this, and I need to get out of here.
My pulse started to calm as we reached the landing area, but I felt extremely uneasy. Sebby had been trailing us, having seen the speed with which I took off with Araziah, and the moment we stopped at the edge of the 'tarmac' section, where draconic visitors were meant to depart, he caught up to us.
"Hey! You left very quickly." He frowned, looking me up and down, and studied my face. "What sort of trouble has you acting like this?"
"We- ... uh, we need to go." I shook my head. "I can't tell you yet. We just need to leave first."
Sebby glanced at Araziah, who gave a subtle nod, confirming it. The red dragon let go of my arm, his eyes darting away to the stretch of the building complex we'd exited from, as if anticipating someone else. His stare was intense, disturbed by how jittery I was, but also angry, full of an unexplained offence at the cause of my distress. "You carry him away. I will attend this other matter."
The air dragon strode out past me, sensing how necessary it was, and in a moment, with enough room, he switched to his normal state. Wasting no time, he plucked me up and placed me on his back, before looking down to the still-human Araziah.
What matter is it?
"Go." He insisted, without breaking his concentration on the approach. "I will be with you soon, when I am certain we are not being followed."
-o-0-O-0-o-
Within the adjacent building to Northwood's landing zone, from a small viewing section on the second floor, the water dragon Lautone, First Shield of the Tempest, stood watching.
Beside him, the Lady Shiba.
She had exited the meeting immediately, and out of loyalty and duty, he was compelled to follow her.
The reason appeared simple enough.
Outside, there were three figures standing in a distant cluster, about to leave the Order's headquarters.
"My lady." Lautone spoke. They were alone, unbothered in this modest stretch of the extensive corridor maze. No physical sign of obeisance was accorded in public venues, yet every syllable of his speech was laced with deference all the same. "Rheo and Gerhardt are making arrangements with the Grand Secretary right now. Our stated obligations are met." The retreating form of the platinum dragon caught his eye, wings beating as Sebby rose above, and it was this image and personage Lautone assumed had drawn her interest, and potential concern, to begin with. "If the sky child will pose some problem, maybe a provision could be sought with the Spirit of Air?"
It was true, he was a striking example of his breed, and his entrance into the tangled milieu of the war on her sister's behalf had been another unneeded variable to contend with, but it was not Sebby who fascinated her.
It was the other.
The red dragon.
He was still there, looking back at where they stood as if he could see directly through the one-way-tinted reflective surface of the glass paneled wall.
As if he somehow knew she was watching.
She could tell the quality of challenge about him, a true fiery demeanour that she had not come across in a long time. The rebuke of his initial reaction to her, as unaware as it had been, was staggeringly insolent. Yet, it was also entirely fitting. Satisfied, his suspicions allayed, Araziah finally turned away, transforming too, and with a leap, he took off, wings hammering the air, his body following the same bearing as the departed air dragon.
In moments, gone.
He was an anachronism; thrust into this modern world from a mythological age.
She had not witnessed his like for many tens of thousands of years. This one burned hot, the undaunted fringes of his daring and his ferocious will conjuring memories of a type that lay untouched since the beginning of the conflict. None of the Conclave she had encountered in recent millennia had come close to evoking this level of recognition; their strongest personalities were but pale imitations of what had once been.
But, Araziah?
He was heavily reminiscent of the firstborn; the flame of their spirit young and bright, their blood undiluted by a hundred generations of weariness and war. Their legendary potency was not artistic embellishment nor a worshipful nostalgia, but real tribute. They were the purest and greatest creations of their father, and of the seven, she remembered a particular one above the others.
The most loyal of her brother's sons, the same whose devotion had caused the war to drag on, and altered everything with that fateful choice.
The beloved golden child.
Xajarkith.
Now, here was a reincarnation in Araziah, or something close, but it was not just the red dragon.
It was the human with him.
There was something about him, too.
The boy was not a fully mature human, but she had seen the way they touched. Had they not caught her eye to begin with, the bodily signals between them would not have mattered enough to notice. Though, she did see them, and such meaning was impossible to misunderstand. Being the mother of an entire species, she knew the common behaviours. Water, earth, air, fire; certain things were easy to identify and this was one of them.
They were a mated pair, in the earliest phase of bonding.
A same gender pair, which was impracticable between dragons, but crossing the divide between species, it was still possible, albeit a much rarer thing.
A pair that was trusted enough to come to Northwood for such a crucial meeting and with little explanation from the Order's leadership.
Altogether, these facts were notable.
Curious.
"The rebel fire-kin and the human," she said, soft and querying, "they were at the sanctuary when my seeress died?"
"Yes, my lady." Lautone nodded. "From what I recall, the boy is the grandson of a former Order scientist. He survived the incident, against all odds. The fire-kin himself is some kind of idealistic miracle that has rejected the Conclave's counsel as false, yet manages to outdo them for sheer prideful wrath. Our surviving priest, Viktor, witnessed him melting the castle in a rage. Impetuous friends are worse than predictable foes, and his allegiance seems far too dubious."
Against all odds.
It was a happenstance that seemed too unlikely.
"Have any come forth in Triskeleth's wake? Days enough have passed for the successor to be known."
"I am sorry, my lady." It was difficult to keep the disappointment from his voice, but he could not lie to her. "The faithful have received no admissions. Your temple lies silent." He hesitated, not sure if he should presume, but he offered his service anyhow. "If it would please you, I can lead a search myself. Perhaps the gift is dormant and awaits your grace to-"
"No." She turned to him, and through the veil he caught a glimpse of the light in her eyes, a beautiful dynamic glowing blue, the divine embodiment of water. "Her heir will be found. Do what I have commanded. Brace yourself, my child, for it is a joyless path to take, but take it, you must."
-o-0-O-0-o-
We circled only for long enough for Araziah to catch up with us before Sebby made a direct line south, taking the unexplained threat to me with complete seriousness. Though I was still wound up tight with nerves from the meeting and the close encounter with the Tempest, I began to relax once we put some ground behind us.
Relax, and enjoy the flight home.
Riding on Araziah was like a fantasy of going off to war, his intimidating appearance making it feel as if we were on our way to roast an army of insolent medieval soldiers; even just cruising, there was a sort of blood-pumping adrenaline to it. With Sebby, it was a smoother vibe, and Lucy's fairytale impression of a wish-granting sparkle-covered friend of nature seemed amusingly accurate. There was no doubt that he was a very pretty creature, and my first ride on him, experiencing the afternoon sun shifting over his body as it moved during flight, was beautiful.
He didn't say anything to me during our time in the air, and Araziah kept close to us, the pace quick. My phone began to buzz shortly before we reached Mirrorvale, and it was a text message from Agent Crawley, asking if we could all talk as soon as Celeste arrived back too. The Order transports weren't as punctual departing Northwood as having an actual on-call dragon for transportation, so she was going to arrive after us. It was about forty minutes later by the time Crawley knocked on the front door. The sky was properly dark and the three of us were waiting in the lounge, so I welcomed them in. If the two dragons were impatient to hear more from me, they didn't show it, but once the five of us were settled, I didn't waste time.
Whatever the two adults wanted to talk about, I had to get what happened at the meeting off my chest.
"Um, I've got something important to discuss first. Have any of you," I gestured to Celeste, Crawley and Sebby, "noticed anything different or, uh ... weird, I guess, about the water dragon handmaidens? Specifically the one called Lady Shiba."
Crawley shrugged. "Only know a couple of 'em from special projects. Never met that one."
Sebby and Celeste looked at each other, and then both shook their heads.
"Well, um, I guess I'll just come out and say it. She's the Tempest." I shivered, the words out loud making me feel a chill. "The Spirit of Water. She was at that meeting. Nobody knew it was her, including -- I think -- the Grand Secretary. Nobody except the water dragons that were there."
"The Tempest." Araziah's response was an interruption, and wide-eyed, he was staring at me. "That was why you took us away so quickly?"
"Yes." I nodded, remaining calm despite the revelation. "I know I haven't told all of you much about what I can do as the seer, since it's new to me and still kinda unpredictable. I have visions of the future, and I can't seem to control those at all, at least not yet. One thing I can control is this other ability I have to, uh, detect magic, I guess? I'm not sure if that's the right word, but I can switch it on and off whenever I want, and it lets me see magic in objects and people. Like a sort of glowing fuzzy light or energy inside ... whatever it is, an object or a person. The brighter the glow, the stronger the magic. Identifying disguised dragons is really easy, because their bodies are full of magic, and, well, humans aren't, right? So, um, I used it at the meeting, and when I saw Lady Shiba, it was obvious she was much more than a normal dragon, but ... she almost caught me looking. Unlike anyone else, she could feel what I was doing, but she noticed you instead of me," I addressed Araziah, "and when she did, I had a premonition. If she met you -- touched you -- something would have happened. Something incredibly bad. I don't know what and I don't know why, just that it would have been violent, and nearly everybody in that room would have died."
"Jesus." Crawley scratched his forehead. "Sure puts my news t' shame. What the hell is she doin'? What's the game plan with all this stealth? Don't we got enough common cause to be done with that?"
"We're already overflowing with serious news, but this is sobering on its own." Celeste looked as shocked as I felt, and she pushed her spectacles up her nose, straightening in the armchair. "If what you say is true -- that even Fineas didn't know it was her -- then I am glad that we didn't quite mention everything at the meeting. Before we get to that though, I am going to ask a rather obvious question here: as extreme as your premonition was, fire and water reacting badly to each other is par for the course, but why are you so concerned about the Tempest noticing you? Apart from the fact that the attention of a goddess can be frightening, you shouldn't have reason to be scared of her."
Except, I did have a reason.
The details of Triskeleth's lessons had been with me for a while now. The scattered pieces of information were lying separated in my mind, but the more I had thought about it, the more it had slowly come together.
What I knew about the distant past was enough to tell me that the Spirit of Water was not exactly innocent.
"Well, I, uh- ... I want to tell you all some of what I learned from Triskeleth, and it's ... really secret stuff, so you can't repeat it to anyone else. She taught me ancient history, including some private things that the seer dragons know -- and I mean only the seers. Okay, so, it's a common belief the Spirit of Fire is the one that began the war. That isn't wrong, because he went mad and attacked first, but what if it was because he was provoked? What if he was ... retaliating?"
"Retaliating?" Crawley's expression was typically cynical, along with his trademark grimace. "I ain't the biggest fan of the water snakes and their ice queen, but they're the only ones that've been doing jack to help us this whole time. No offence to yer lady, of course." He respectfully tipped his fedora to Sebby before continuing. "Ya think the mad god -- the literal incarnation of fiery death and destruction -- was actin' in self defence? Just don't fit the image in my book. Why?"
"Because ... he wasn't always like that. He can't have been. The Spirit of Water, she- ... she did something to start this entire chain of events. I was told the Tempest committed a sin, and it was 'hidden in trickery'. I think she fooled him somehow and- ... she caused it. Whatever it is that made him the way he is, she's the reason, or she's involved." I took a deep breath. "Not only that, but it was around that time the first seers were given foresight. Triskeleth also told me the Tempest gave away the future-seeing ability because it was a part of her that was too dangerous to keep. There was a risk that if she kept the power herself, her nature would overwhelm her. She would lose herself and go crazy, like her brother. To keep control, she began a tradition where the dragon who becomes the seer inherits the rank of high priest. That way, the Tempest ensures the one holding her divine sight stays a loyal worshipper; they are given a position of respect and influence, and they never dream of questioning her, because why would they?"
I shook my head, biting my lip. "But ... I'm not a dragon. Knowing what I've just told you all, do you think she's going to be happy that a human with a mind of his own is the new seer? Do you think she'll just let it go, knowing that I could learn the things I've already told you, or worse? Do you think I'd like being manipulated by something that gigantic and powerful? She's a goddess. I'm smaller than an ant next to her, and I don't want to know what would happen to me if she found out what I was. So, no, I don't trust her. She's been helping us because it suits her to do so, but we'd be stupid to think there's not more to it."
"Torsten. You are completely right to be suspicious." Sebby's eyes were sad, but he gave me a small smile, soft and gentle. "The Tempest has always been the keeper of secret knowledge. She knows more of magic and nature that even the wisest dragon scholars, but, that cannot excuse her from terrible choices. I believe every word you have said, though it hurts to think she may be hiding something important. It hurts to consider that my cousins are acting her intentions, knowingly or not, and that the Celestial Mother and the Terrene Father perhaps were deceived too."
"I'm sorry." I frowned. "I don't think the other gods are part of this, but I can't be sure of much. I'm not suggesting that we shouldn't trust the water dragons either, because we do have the same goal. We all want to see the mad god dealt with, but we just ... need to be aware that there's more going on."
"There sure is." Crawley extracted a cigarette packet from a pocket absently, before realising he was still inside and couldn't smoke. Drumming his fingers idly on the side of it, he kept going. "See, we picked up a guest yesterday, right here in town. Celeste 'nd I decided to keep him here, real quiet like, and do our own detention without the Order's brass gettin' in the way. Got Ridefort's permission for it."
"Who is this guest?"
"Big brother to one Nerunex of the Seventh House. Freckles, smartass attitude, enjoys a good monologue." He waved a hand in lazy acknowledgement. "Probably make a great Bond villain."
"Darren?" Araziah growled it, and visibly tensed where he was sitting. "You captured him?
"He handed himself in." Celeste answered. "He wasn't carrying anything of value. No magical items, no weapons. Just him."
"It is a ploy, clearly." Sebby clasped his hands in his lap. "My question is: what is the purpose of this ploy, and how will he achieve it?"
"It's got to be a trick," I agreed. "Michael wouldn't let him do this without there being some gain to it."
"Oh, you are both correct." She nodded. "There's a point, but we don't know what. He knew we were keeping track of him in Mirrorvale, and was surprised we hadn't attempted to detain him earlier. He also knows we plan to attempt something during the ritual -- an accusation that was pointless to deny, because of course we are. There isn't adequate time to force real answers out of him before tomorrow, and it's my assumption he has deliberately avoided any vital details so he couldn't tell us anything valuable anyhow. There is only one request he has made, and it is surprisingly earnest and simple. He wants to be placed in your custody." She looked right at the red dragon. "Specifically you, and you alone."
"Me?" Araziah blinked. "Is he suicidal?"
"Is Darren expecting a change of heart?" I folded my arms. I know how far Araziah has come, and he's ... better. He's with us. "The Conclave's too late for that."
"Well," she said, "he said he knows something about your past, and while we're at it, this quandary does relate to the other issue I wanted to bring up. We weren't going to mention it in that meeting because the inclusion of two teenagers and a fire dragon in the strike teams would meet with some difficult questions, but ... you two," a gesture to me and Araziah, "as well as Ms Atkinson, are too useful to be left on the sidelines. Crawley and I cleared it with the Grand Secretary for you all to be participating tomorrow. That is, assuming you want to, of course. I shouldn't need to say, but it's going to get ugly."
I knew what she was implying
People are going to die.
"I know. Mom and I have sorta come to terms with that." I shrugged. "It's not exactly what I wanted to be dealing with before I'm old enough to even go to college, but this is who I am -- the seer. I've got to be there to help, because I can make a difference."
Celeste murmured her approval. "I thought as much. I don't love putting either of you at risk, but it's true you could tip the balance when we need it. I want to place you with Sebby, so you are best positioned to foresee whatever Michael can throw at us. Lucy will be with Crawley and Poe, since she may be a useful counter to draconic psychic ability. That leaves you." She wagged a finger in Araziah's direction. "Since Master Lautone will be joining me and Chaplain Rheo will be going with Minato, I thought your talent would best be put to use with Crawley as well, as his would be the only team without a dragon assisting it, but I'm not sure how happy I feel about leaving Darren in the care of human Order personnel. He is up to something, and with a dragon that cunning and silver-tongued, I'm expecting problems."
"Torsten." Araziah turned to me, and he was quietly thoughtful. "You have seen visions of how this might go wrong, with these towns aflame. Whichever path you think is right, tell me and I will take it. I will not go to ruin, nor send others there who do not deserve it."
Whichever path.
I had thought over the apocalyptic flashes I experienced since the sanctuary's fall, even more closely since learning the Order's four points of attack. It was hard to understand any sequences of events or circumstances from the visions. Like so much of what was going on, there was very little to inform me about why it might go the ways I had glimpsed, but there were some clues.
It seemed to be worst if Araziah went with the Mirrorvale teams, but nearly as bad if he was with the others at the Brookstone mine or Temperance filtration plant. The one thing all four had in common was that they were offensive operations. The other thing was that, out of the Conclave dragons I had seen, Darren was not one featured in any vision.
Darren is up to something, and Araziah needs a purpose that doesn't just lead to a firestorm in our future. He might not like it, but what if that's the best thing?
"Um, I think, it- ... it falls apart when you join in on the attack." The others were listening, patient, and I felt guilt denying Araziah a role he was born for. "Darren needs to give us some answers, and, well, you can teleport. You can be wherever you're required, as a last resort if everything starts to go badly. I want you to ... stay in reserve. I know you're strong and you want to fight, but your strength is exactly what we should be hitting the prisoner with. He believes he can turn you; that you will betray us and become the champion for the reincarnated god. It has to be why he's here. Outsmart you, persuade you somehow, twist you into something false. Something you're not. That's the real weapon he brought with him: his mind. His wits." My voice picked up, as I began to feel a growing certainty that I was right, that this was the guidance I should be giving. "He's going to fail. No matter how clever his plan is, you're going to expose it. You're better than him. I have faith in you."
He doesn't know you like I do. Like Sebby does.
For a moment, he was still, contemplating, but he accepted with a touch of reluctance.
"Then I will break Darren's ambitions, and keep watch unless urgently needed. I trust your decision." He focused back on Celeste. "What did this knave claim to know about my past that is so important?"
"He didn't divulge much. Just that it's to do with your lineage."
"My lineage?" His lip turned up at the edge in amused condescension and he snorted with laughter. "Does he think I care about some long-dead Conclave sycophants with weaker blood? The only family I have that matters is here with me in this room."
Us.
The door opened, cutting short our conversation, and Mom stepped through. Work items in one arm, she was carrying a pile of pizza boxes and soda with the other. Always the gentleman, Sebby was on his feet before anyone else, and taking the precariously-balanced stack of food, he spirited it through to where she indicated: the lounge table between the rest of us.
"Sorry if I'm interrupting, but I thought the war council might want something to eat." She kicked off her shoes and carried her own stuff through to the kitchen table, and began fetching glasses for the soda. "It's been a long day, and I didn't feel like cooking."
"I think we're basically done anyhow, but ... Natalia, you didn't have to go to the trouble." Celeste gazed appreciatively at the array of boxes, while Crawley and Sebby began to open them up. "I have leftovers at home, but, uh, this does smell fantastic right now."
"Nonsense. It's no trouble, and pizza is perfect for sharing. We could all do with a mood lifter." Mom sat down next to me and Araziah, on the couch's spare place. "I can't have guests going hungry."
"Hooo." Crawley brightened, his wish for a cigarette temporarily overtaken. "Is this New York style pepperoni?" He lifted a big slice, trails of cheese stretching off the sides. "Ma'am, yer a true gourmet."
"Go on. Don't wait for me." She was pouring us all drinks, and nodded to Araziah. "Grab a piece, it's best when it's hot."
I had been sneakily watching him survey the contents of the boxes, wanting to see his reaction to a new food. He'd never had pizza, and his expression was a mixture of curiosity and mouthwatering hunger. Picking a slice of meatlover's, he hefted it, pausing for just a moment to savour the aroma, and then bit right in, the steaming heat not bothering him in the slightest.
I've never seen him this way before, and that ... that was really really cute.
Across from me, Sebby caught my attention. He was doing the same, covertly observing the red dragon, and when our eyes met, the others all engrossed in eating, he flashed me a smile that spoke volumes without the need for any words.
He was just enjoying the moment, and feeling the same feeling.
Real affection -- adoration -- for the both of us.
Today has been kinda fucked up, but when I notice a little thing like that, it somehow makes everything better.
I guess it's because ... I'm in love.
Right then, surrounded by friends and family, there was a sense of hope.
-o-0-O-0-o-
With dinner and strategising done with, alone for a minute while the others finished helping Mom tidy the lounge, I stripped off my sweater and jeans and sat on my bed. Grabbing my phone, I scrolled back up through the neverending list of messages from Lucy. After the initial surprise, the rest of it was very enthusiastic, full of unfounded assumptions and a few suggestions, most of which were predictably dirty.
She has a very creative and extremely perverted imagination.
"Still messaging you?" Sebby slipped through the door like a ghost, with Araziah following right behind him and pulling the door to. "She is attached to your love life."
"Yeah." I stood and showed him the phone display. "It's not only a fascination with sex either, she wants to choose a 'ship' name, and is talking about buying us a commitment present. I mean ... look!"
"That is dedication." He glanced over it, and shot me a naughty smile. "I think I prefer Arastenby over Torsebziah."
"I know it's her way of being supportive, I get that, it's just that," I sighed, "I'm not really sure-"
"-if this will last." Araziah finished the sentence for me, with words I didn't want to say aloud. He crossed the room, passing between me and Sebby, casually stripping off his outer layer as I had, and I was treated to a glimpse of his lean upper body before he sat on the bed next to where I was standing. Taking the phone off me, he tossed it onto the sheets and took my hand, looking up from where he sat. "I am putting this idea to rest permanently. You did not want to say it, but it is how you feel. This situation makes you happy, but you have many fears. You fear I will not be able to accept him as well. You fear that three is unconventional and difficult even for humans. You are concerned about how serious your feelings are because you are young and the future is unwritten. You are afraid all of this will anger me and drive me away, and you will blame yourself."
He knows me that well?
"I- ... " Caught off guard by the serious tangent of the conversation and how perfectly accurate his assessment was, I went red, trying not to stammer and failing miserably. "Y-yeah. You're right."
"When we met you, Torsten, he and I saw each other through our insight. We thought this knowledge was a portent that we were to be foes fighting over an exclusive prize -- fighting over you. In truth, it was not a rivalry we saw, but a union. It was the possibility of you drawing us together, in an impossible way. You have already done impossible things, and you will do more." He squeezed my fingers, his eyes flaring a deeper red. "I cannot instantly feel for him what I do for you, but I will. I know it. How? Because you see the fire in me, and you see the spark in him. Look now, and he will prove it."
I looked.
Flawless pale skin, shining silver eyes, and the glow of his goddess within.
Sebby nodded once, agreeing with everything that was said.
Then, Araziah again.
"To bring together fire and air? Impossible, but you did. You created this without intending it. The commitment is frightening, but you desire it desperately nonetheless. You know within yourself that you will overcome the fears you have. We are a trinity, and it makes you happy. You want this because it is right. It is our future. If any of what I have said is a mistake, deny it now. Tell me I am wrong."
I ... can't.
I can't say he's wrong because he isn't.
"I, um- ..." I mumbled, and shook my head, swallowing. "W-when did you become so ... wise?"
"I learn quickly." Splaying his legs slightly, he let go of my hand, and then carefully reached around and pulled me in and down. His left arm went around my waist, my right across his shoulders for balance, and then I was sitting on his thigh and knee. We were face to face, my heart speeding up, and he smiled, ever so slightly. "I hope you can forgive me, but I may have charmed your mother to ignore this room until late tomorrow. I did not want the night to go to waste."
His skin seemed feverish to the touch, and his attention, the suggestion, was just as heated.
He's making me hot too.
"And you." Araziah switched directions. He reached out to Sebby and I watched with flustered astonishment as his fingers landed on the upper leg and slid merrily to under Sebby's ass, cupping it in a generous handful. "Do not think I have forgotten you. I want to feel this again." Letting go, he moved his grip up over that curve to the waist and then the air dragon was being drawn in too. Like me, he was pulled down to sit, but on the right thigh, in a mirror image. Sebby's knees threaded between mine, our legs tangling, and Araziah's arm went around his lower middle. "I did promise we would share each other. First though, I would like my harem to entertain me." He looked back and forth between us, smug, beguiling, and his smirk was widening; like he was a lord, and we were his two favourite pet courtesans. "So, go ahead. Entertain."
Harem?! When did he become so ... bold?!
It's fucking SEXY.
"Well then." Sebby's voice was a purr and he shuffled closer, his butt squirming on the 'seat', his right hand rising to caress my cheek. His nose bumped mine, lips brushing lightly together, and I nuzzled him back, playing into the display. "If our big red dragon wants a show, then let us give him one." His head tilted, and his tongue flicked across my parted lips, the slickness sending quivers. "I wonder, my precious boy, how long he can resist joining in?"
His mouth closed properly over mine, and we began to kiss, the silky wetness electrifying, my eyes closing, hands on Sebby's skin. Araziah's arm tightened around me at the sight, the demonstration already having an affect.
At this rate, it won't be long at all.
If you saw the chapter forenote -- this is the final part of Spirit of Fire -- but it is split into FOUR pieces! Chapter 21 is the first of those four, so check back on this day each following week for the rest of the story!
The plans are laid out, the lines drawn Conclave and Order, and time is running out! Not the least of all, two have become three, and three is a trinity!
For the Spirit of Fire thread, go here to comment! Likes, discussion, thoughts, are are always welcome!
Copyright © 2017 Stellar; All Rights Reserved.
Stories posted in this category are works of fiction. Names, places, characters, events, and incidents are created by the authors' imaginations or are used fictitiously. Any resemblances to actual persons (living or dead), organizations, companies, events, or locales are entirely coincidental. Note: While authors are asked to place warnings on their stories for some moderated content, everyone has different thresholds, and it is your responsibility as a reader to avoid stories or stop reading if something bothers you. 
Story Discussion Topic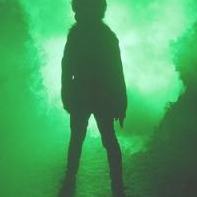 Open Club · 42 members · Last active
A fan club for Stellar to chat about his stories
---
You are not currently following this author. Be sure to follow to keep up to date with new stories they post.
Chapter Comments
Newsletter

You probably have a crazy and hectic schedule and find it hard to keep up with everything going on.  We get it, because we feel it too.  Signing up here is a great way to keep in touch and find something relaxing to read when you get a few moments to spare.

Sign Up