Filter Bug on Stories Causes Wide Screen on Mobile


Spirit of Fire - 25. Epilogue
All around the world, every mortal dragon felt the tremours of rebirth.
Distant, but unmistakable.
Yet, the powers of the world knew it first.
Above Siberia's endless plains and taiga, dozens of gusting winds coalesced and slowed, pausing as the sky goddess recognised the moment.
He had returned but his arrival was just the beginning.
Upon the eastern shore of the United States, the Lady Shiba stood, the wavelets of the Atlantic washing against her ankles. It had come to pass, although not quite in the way she had been anticipating.
The eventuality had become complicated.
Lastly, far beneath the highlands of eastern Africa, within the rocky cladding of the planetary crust, the last of the four slumbered. The nova of magic burst, the structure of the fire cycle reasserting its ancient dormant authority, and the fluctuations of divine resurrection rippled through the material plane, even into the heart of the world.
Deep under the surface, hidden in the unknown depths, a sleep tens of millennia long was interrupted, an awareness provoked.
An enormous eye opened, a vast orb of glowing green, alone in the brooding dark, and awake.
His brother was alive once more.
I've left a finale forum post about it here for all those interested, and if you wish to vote on what I carry on with next -- there are two very big choices on the menu -- then please also check out this post.
I hope you have enjoyed the journey, with all of the wonder and horror that it encompasses.
Thank you very much for reading my fantasy novel Spirit of Fire.
Copyright © 2017 Stellar; All Rights Reserved.
Story Discussion Topic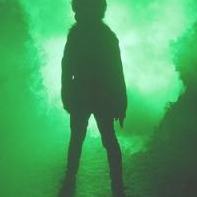 Open Club · 24 members · Last active
A fan club for Stellar to chat about his stories
---
Chapter Comments