Stories posted in this category are works of fiction. Names, places, characters, events, and incidents are created by the authors' imaginations or are used fictitiously. Any resemblances to actual persons (living or dead), organizations, companies, events, or locales are entirely coincidental. Note: While authors are asked to place warnings on their stories for some moderated content, everyone has different thresholds, and it is your responsibility as a reader to avoid stories or stop reading if something bothers you. 
Spirit of Fire - 5. New Acquaintances
It was busy for a weekday morning. The main commercial district of Mirrorvale was very pedestrian-friendly and the two adjoining streets south of the central mall complex were filled with a flea market's worth of street stalls, each offering a bouquet of shopping possibility. Everything from food to 'authentic' Persian rugs was on offer, arrayed alongside the cleaner colours and lines of professional advertising, the chain stores and franchised labels of the American corporate.
Yet, Nero had other things on his mind than commerce.
"I could get no closer than the front gate." He made his way through the crowd as he talked, glancing at shop fronts and signage in passing, curiosity not extending beyond a second's inspection of whatever was being exhibited. There was very little that these places could offer someone like him, and his displacement within regular 'society' never felt more apparent than when he was amidst such pure materialistic consumerism. "There was a neighbour making problems that would have drawn attention. She was entirely too lucid for my liking."
"Then the Order is watching the house. It is as I suspected." His comrade was silent through the phone's receiver, musing on this development for a few seconds. "Hm. The direct approach was uncertain at best, though, now we are at least free from any further false assumptions."
"It vexes me that I could not do more." Nero stopped, for a moment drawn by the smell of cooking meat to a burrito stand, then he chastised himself, moving on to the next stall; cheap Rolex watches, fresh out of Guangzhou. "What good am I if my uses are limited?"
"Sometimes, it is the blade. Other times, it is the will. Yet others, it is fire itself." A reprimand and an affirmation all rolled into one, the words were candid wisdom of the sort he had always known from this one. "Simply because your purpose is unmatched should not imply you are without one."
"What would you ask of me, then?"
"Lie low." The instructions were given. "Keep out of sight. There is another way, and it is ... progressing. You will be called upon again when the situation needs it."
"As you wish."
He ended the call, the phone going into a pocket. There was nothing further for him to attend in the ruckus of the central district, so he began to make his way back out of the throngs toward the main street and the direction of his abode. Yet, the scents were beginning to get to him, his hunger more acute, and the food stands were becoming steadily more enticing. One smell in particular was potent and mouthwatering and close by -- the smell of frying prime beef.
A dozen paces down the street was a vendor with a cart that folded out into a small counter top. A half dozen bar stools were cluttering the pavement in front of it, while behind, the owner was turning a variety of meat on a grill, a young woman assisting him. Hoagie buns, condiment bottles, onions, cheese and other foodstuffs sat on a little side table, ready for construction. Nero was close enough that his attention caught the man's eye, and he nodded sagely, having spotted a customer-to-be.
"Want something?" The man waved his tongs at the grille. "Beef, chicken, pork. Polish sausage, spanish chorizo, more besides. Plenty of options. What'll it be?"
He took a seat. "Beef. Anything is fine."
"Got some quality ribeye. How 'bout a Philly cheesesteak?"
"That will do." Nero dropped a 20 note on the counter. "Keep the change."
"Huh." The vendor nodded. "Generous." He stashed the money into a takings box, that was bolted to the side of the cart. "Thanks for the scratch." Plucking a bun, he began to fill it with chopped steak, and then to lay cheese slices on top. "Local or visitor? Work or pleasure?"
Nero indulged the pleasantries, as trivial and harmless as they were. "You could say I'm here for work, yes."
"Ah." The vendor nodded, closing the bun, packed full of meat and cheese, and placed it in a mini toaster-oven to melt further. "What field?"
"Government job." Nero lied. "Can't say much."
"I hear ya." He adjusted the heat on the grille and handed his tongs to the woman, who took the second pair and began to use both skillfully and without hesitation. "Did hours for the man myself, once."
"Mmm," Nero murmured, trying to avoid escalating his responses into an actual conversation. It didn't matter though, because a moment later, the sandwich was removed from the toaster-oven and handed to him.
"Enjoy."
He did. Hungrier than he thought, he devoured the sandwich in short order, only slowing to make himself appear like a civilised guest. The beef was good, though it always felt like it was too well done, even when it wasn't. His preference was for it to be as red as possible, as close to raw as was permitted.
As rare as rare could get.
Still, seasoned and with the right toppings, this was acceptable too.
He was wiping his fingers clean with a couple of paper napkins, when he noticed a little display cabinet next to the menu sign on the cart's end. It had a perspex front to it, and inside were a number of bracelets, necklaces, rings and assorted pieces of jewellery. None of them were highly valuable, but they were all gold and silver settings, and the intricacy of the metal shaping and engraving was superb. Nero was surprised, not expecting to see artistry like this on a street corner.
"This craftsmanship is impressive." He glanced to the vendor. "Where did you get these?"
"I know a guy." The vendor sat on a stool of his own opposite Nero, removing his disposable food-handling gloves, and tossing them into the trash bin to the side. "Does beautiful work."
"He's got some talent."
"Got a good eye." The vendor rubbed his hands together, thoughtful. "I've a piece ya might like." He reached behind the cart, out of Nero's sight, then back again. In hand was a bracelet which he held out for examination. It was a bar and chain design, with alternating half-inch sections of each. Each bar had a tiny serpent's head at either end, and each chain section was delicately interlinked, though the links were chunky enough that it could take some abuse without breaking. It was pure gold, or very close to it, and Nero was transfixed by the simplicity and skill involved. The man unclipped the chain and held it open, encouraging him to try. Nero extended his left wrist, and the bracelet was pulled around and with a press of the fingers, it clicked shut.
He gazed at it.
Not bad.
Many things were overrated, but this sort of finery had a certain appeal.
"Suits ya," the man said. He leaned forward, his voice dropping to a conspiratorial level, a half-whisper. "Figures, though. Yer a snake, ain't ya Nero?" Very gentle, his hand closed over the gold-clad wrist, a subtle warning motion. "Bloody big snake, but still ... a snake."
His hands clenched into fists, ready for reaction in an instant.
"Who are you?"
"Ya'll have that same disgusted face when ya get caught. Never gets old." The man chuckled. "Been stakin' out this strip for a good few days. The Order? They got their methods, and I've got mine. Legwork pays off if ya keep at it, and well, I know what you are. Certain sights, certain sounds; they make you tick." With his free hand, he tapped his temple, adroit. "Didn't even realise it was all bait, did ya?"
"You say you know me," Nero leaned in, fearless, their faces just a couple inches apart, "but perhaps you don't. A trap needs a cage. I don't see it, and I'm not one to suffer detention. Nothing is stopping me from killing you where you sit, right now, and walking away."
"Oh, there is a cage. Yer wearin' it."
The bracelet.
"Called in a few favours, had it custom made. That little trinket?" The man squeezed his wrist. "Can't do much while it's on yer arm. No mind games. No magic. No mass destruction and scores of dead. It's what yer thinkin', ain't it?" He grinned. "Oh, yeah. I definitely know yer sort. Being one-upped makes ya so very mad. The fun is snatched away and it's tantrum time. Ya wanna let loose and burn it down. That's yer answer for being captured. Hell, it's yer answer for everythin'. Fire."
He was right. Nero was angry.
Very angry.
"It is the answer," he murmured, his eyes tracing the bracelet's gilded links. He was holding back, knowing the futility of premature rage, but he wanted to do as the man said. He wanted to torch everything. "The only answer that matters. This world and all you know will be consumed. The final season is waning. A new future is imminent. Killing me won't change any of this," his eyes flicked from his study of the golden manacle at his wrist back to the man's face, a leer growing, "though, you probably should, because I'm not a foe to cross and leave alive. So," Nero leaned in even closer, the two just about bumping noses, "what's your name?"
"Crawley." The man was not intimidated, his voice soft. "Don't worry yerself, you'll see plenty more of me." His riposte was a trademark grimace. "The Order will be here shortly, and I'll be handing them their prize. Boy, do they have a lot of questions."
"Maybe," Nero sneered, eye to eye, "but not today."
In the fraction of a moment after the last word was spoken, his arm jerked out of Crawley's grasp and then Nero was already moving, dodging into and through the stream of casual pedestrians. Crawley saw him vanish into the crowd, and was swearing loudly as he scrambled around the cart end and took off in pursuit. His quarry was only a couple of dozen feet away, tearing at the bracelet while he ran at breakneck speed. The Colt was drawn and secure in hand, loaded with the special rounds Crawley kept for such an occasion.
The problem was that Nero was very fast.
Even as the crowd, an undulating congregation of people, hurriedly got out of the way, Crawley was having trouble keeping up with his target. Nero was as quick and agile as expected, those famous reflexes sharp as always; even more so with the complication of mob navigation thrown in. Dodge, swerve, duck; one person after another, on and on and on. Their feet were clattering on the pavement, the gap beginning to open up, and then with a swift juking burst, Nero took a sudden right turn into a gap between the buildings.
Gone.
Crawley reached the point of deviation less than ten seconds after his target took it. The trail led into a side alley between two department stores; at the other end was an exit through onto the next street over, parallel to the current one, more people and vehicles flashing by. Most of the way along it was Nero. He had stopped, his back against the wall, figure painted in profile. The muscles in his neck and shoulders were straining, his left hand held out, the right gripping the bracelet and pulling with all his might.
Exactly the moment Crawley laid eyes on him, a section of the chain broke.
Golden links sailed into the air, the magical bonds failing.
The enemy was free.
Nero ripped the bracelet away and tossed it to the paving. If he was angry before, now it was multiplied; returned a hundred times over. He stood straight, unhindered by the physical exertion, and turned to stare death upon his would-be captor. The eyes were wild, baleful, filled with a potent murderous hate.
"Crawley."
The way he spoke it made clear his ultimate intentions.
Not today, nor tomorrow, but one day: Nero would find him.
It was a verbal death mark.
Then, Nero simply turned and with the same unnatural speed, he left Crawley's sight in two seconds; out of the alley and away, vanishing.
Well, fuck.
Crawley lowered the Colt, the likelihood to miss and accidentally strike a bystander having stopped any realistic chance at a shot. That, and he wasn't totally sure anything other than a headshot would have mattered at that point. Crawley sighed as he trudged down the now-deserted alley, breath coming wheezily. Bastard was definitely stronger and fitter than he'd anticipated. It wasn't like he hadn't seen this sort of thing before, but ... they were always surprising in some very strange ways.
Least Nero won't forget who I am any time soon. Always great at makin' friends, that's good ol' Crawley.
Still, he was intending to have a captive at the end of the sting. It was disappointing to come away empty handed with so much time invested. Fishing the packet out of a pants pocket, his breathing coming under control, Crawley withdrew and lit a cigarette. Crouching, he scooped up the bracelet and its broken pieces. As he touched it, he immediately noticed something else.
It was wet.
Smears and dabs, very light, but ... it was Nero's blood. He had cut himself removing it.
Blood.
Crawley blinked.
"You unlucky bastard." He gazed down at the crimson-daubed bracelet, a smile beginning to form. "You're really gonna want me dead after I'm done with this."
Perhaps the day was not lost after all.
-o-0-O-0-o-
It reached snapping point after another week of hedging. I was never certain whether I should say anything, but my nerves were shot and I was feeling the pressure. Losing sleep and concentration were bad enough, but it had begun to affect my ability to function at school and at home. I needed to tell someone. That person had to be my best friend.
Lucy.
To get her to come to my place without any pretensions was hard enough. She knew something was up, but tolerated it only as long as it took to open the front door of the house.
"Torsten, what the fuck is going on?" Hands on hips, it was the image I was expecting. "Are you gonna tell me what this is about, or do I have to wait for the DVD special edition?"
"Follow me." I led her through the house and out the rear door into the yard, trying very hard not to feel like I was making a mistake. "You'll see soon enough."
"Will I?" She followed after me, grousing all the way. "This better not be some stupid prank. If you're trying to copy what Jonathan did with those goats-"
"Lucy." I gripped the handle of the shed door. "Fucking seriously. Listen to me. I want you to watch and just SEE, okay?"
"Yeah, whatever." She shrugged and acquiesced, not liking that I was calling the shots. "Get on with it."
"Okay," I told her, "but you have to ... not freak out. This is important."
"Torsten." She complained, noncommittal. "Just show me your stupid thing. I don't care what it is. Get it done."
If that's what you want.
I didn't even pause. Opening the door, I pushed her in and stepped through after, closing it swiftly and firmly behind us.
The dragon stared at her from where it lay, curled up comfortably in its swaddle of blankets on the floor.
Lucy stared right back.
It roused itself, slow and deliberate, then sauntered closer on all fours. She was watching it all the while, and without making a fuss, she offered it her hand. It was large enough standing that it could basically look her in the eye with very little effort, and it sniffed the extended limb; curious, but only in passing. Then the head angled to me, an expectant look; a query of 'what do you want me to do with this' quite obvious.
"She's a friend," I told it. "Don't try to eat her. Please."
"Torsten." Lucy's voice was punchy and amazed, but not upset nor shocked senseless. "You have a dragon in your shed."
"Lucy, I w-"
"Torsten," she began again, heavier than the previous time, a little pissed off at having to repeat herself, "you have a dragon in your shed."
"I told you not to freak out."
"I'm not." She spat it. "I should be, but I'm fucking not. Jesus, do you realise what this is?"
"Do you think I don't?" I folded my arms. "Do you have any idea what it's been like trying to hide it? The last month, whatever it's been-"
"Wait." She stopped me. "Month? This was it, right? From that same day that Theo showed up. The same day you started acting weird. Am I wrong?"
"No." There was nothing I could say that wasn't truthful. "You're right. It was ... what happened, on that day. This happened. That was when I found the, uh, egg, I guess it was. I went for a walk up behind the town, and it was in a limestone cave, and then it ... hatched. I didn't even do anything myself. It just happened."
The dragon had become disinterested with the lack of anything more substantial happening, and it was returning to its nest and settling again on the blankets. Even lying, the area it took up was now considerable, dominating a good portion of the shed's space.
"Well, okay. So, this is definitely real."
"Yeah, it is."
"I'm sorry." Her arms wrapped around my torso, the hug sudden and unexpected. "Really, I'm sorry. Dunno what I was expecting, but it wasn't this. I mean ... fuck. I get the sleeplessness now, and your weird behaviour. I just didn't expect this to be why."
"Don't blame you." My response felt weak. What else can I say? "I didn't expect it either. Who would?"
She unwrapped herself from me, and walked closer to where it had curled up again on the floor. Bold or stupid, I wasn't sure which, but she sat down in front of it cross-legged. The closest eye opened, focused on her for a moment, then shut again, content to ignore her.
"One thing is for certain."
"What?" I took a seat on the floor next to her.
"Eragon, you are not." She gestured to the creature, pointing to highlight specific parts; the horns, the spurs on its face, the thickening scales along its flanks and back, the spikes on its spine and wing joints, and the claws. "Look at this thing. I mean ... look at it. How big was it when it hatched? A dog?"
"Smaller." I told her. "Cat size. Not even a large cat either."
"Okay, and about a month later, it's large enough to be hunting elephants for sport. You can't see something like this and think it's not designed solely for murdering whatever gets in its way. I don't think this is going to be all psychic bonds, dragon riders and magic swords. This creature isn't a Saphira, either. All I can think when I look at it is ... it's a killer. You won't be able to control it."
"I don't want to control it. I just want to know ... why."
"Yeah," she said, "me too. Though I think this one is a boy anyhow."
"Really? Why?"
"Don't know." She shrugged. "I just do. It seems like one to me. Seems like you're low on room in here too. You'll need every square foot if junior is going to have room to grow."
I glanced at the walls, and what clutter was left on the floor. "Yeah, I stashed as much of it in the attic as I could without mom getting suspicious, but I have nowhere else to put what's left."
"Hmm," she mused, an idea forming. "There's space in dad's workshop. He won't mind if I cram some of it in there. We can take it over now, even."
"That's actually a great idea."
So that's what we did.
It took two trips to carry the remaining items between us. Lucy told me she would make up a story about why it was necessary, so no parental issues were had on her side. She was one of the few people who could get away with tricking her father, from whom she'd inherited her sense of stubbornness and bullshit-detection. It was her claim that she learned from the master, and also a point of pride that she was able to apply that same skill back to him in reverse.
Like father, like daughter.
While we were walking, I told her about my encounter with the sinister courier guy and Mrs Sterling, while she told me about how the new school counsellor had tried some kind of 'Jedi mind trick antics' on her. It was twenty minutes later and we were sitting on the front steps resting, soda bottles in hand, and both of us had agreed: all of the strange things we experienced had to be connected.
Then, there was Theo.
"You came clean about what's happening. As much as it pains me to say this: I have to let you off the hook with him." She was idly picking at the plastic wrapper on the bottle, pulling at the seams while we talked. "You don't have to continue to befriend Theo any more."
"I know." Feeling too embarrassed to keep any kind of eye contact, I studied intently the bumps along the side of the bottle's cap. "I- ... uh, I want to, though."
"Did I hear that correctly?"
"Please don't make a big deal out of this." I shook my head. "He's a nice guy. He's fun. I know what you're wanting, and I just ... don't know. Why does it have to mean something that I like being around him? I don't want any pressure."
"Uggggghhhhh." She gave a long overly-dramatic sigh, and flopped forward, defeated. "I knew you were gonna be like this. Okay! Fine. I give up. No pressuring. Just ... if you do feel something for him, you can tell me. You should tell him. Don't pass something up just 'cause you might have a couple of doubts."
"Lucy, in the very unlikely event I develop super-gay feelings for any boy at all, you have my word I'll tell you first and give you a front row ticket. Satisfied?"
"Yes." She sat up, revitalised, the surrender already forgotten with such a pronouncement. My word meant plenty to her, and I would be held to it. "That was all I needed to hear."
Yeah, of course it was.
Still, when it came to Theo, it seemed like the situation was about to change all on its own.
It didn't take long for that to occur.
Two days later, Jonathan and I were playing kicks on the far field after school. Lucy had left early, picked up by her mom to go with her little sister to some competition event out of town. As he sometimes did, Theo showed up out of nowhere shortly after the bell and joined us. We played rotating attack-defence-goalie with the smaller 5-a-side goal until nearly an hour later. Jonathan had run out of energy and decided he wanted to go home, so he went to collect his bag and head out.
We sat on the low wooden retaining wall at the rear end of the sports fields, next to the school's boundary and road. It was a hot afternoon and I was dehydrated and sticky, so I wiped myself down and fished out a bottled water from my school bag. Taking a swig, I offered Theo some, but he declined. I knew I had decent stamina and could last the distance, and although I had seen him get out of breath, he never seemed to get sweaty and messy like the rest of us.
"I don't know how you do it," I told him. "You've been running around a field for an hour in the sun and you look like you've only just arrived."
Theo laughed, the sound itself and his accompanying smile filled with such happiness, a joyful freedom. "It's an act." He wiped a finger along his brow then held it ceremoniously out for inspection, right in front of my face. "Look, I sweat too. See?"
"Ugh!" I protested. "Take it away!" I forced his hand back, and he started laughing again, teasing and pushing it forward, fingers bent into mock claws like he was trying to attack me.
"Come on, Torsten. Let me show you!"
"Stop!" I giggled, trying to hold off the assault.
"Okay, okay, I'll stop."
His laughter was dying away and so was mine. Then, before I could let go, his arm slipped down a little and the fingers threaded through mine and then clasped.
Just like that, we were holding hands.
That moment, it felt like my mind and voice had been swallowed up by the ground, never to return. The heat and fatigue were forgotten, casualties of circumstance, and he spoke, but I couldn't look him in the eye. I was fixated on where we were touching, laced together.
Hand in hand.
"This isn't an act, though."
I didn't reply.
"I- ... I swear it. I don't know what I'm doing any more, but ... it's not acting."
Again, I didn't speak.
"Torsten." His voice broke a little, and I could hear the strain in it, the fear. "Please, say something to me."
Finally, I looked up.
His eyes were wide, his face was white and he was terrified.
"Who ARE you?" I found my voice and it was raspy and shakey as I felt. "Why are you in my life?"
"I'm ... not who I'm supposed to be."
Supposed to be?
He shook his head, swallowing nervously, an image so incompatible with what I knew of him. "It wasn't meant to be like this. I never thought I'd ... feel something."
"I, um- ... I didn't either." His eyes went wider and his jaw dropped a little in realisation, and I knew he wanted to reply immediately, but I had much more to say. "Yes, I like you. I don't know why, and- ... and ... I don't understand exactly what I feel, but that's all it can be right now. That's all. It can't be more until we- ... until you stop hiding, because," my pitch dropped, much quieter, dry and hoarse, "you know something. You're different and you know something, but you need to be honest. If you won't do that, you should let me go and forget whatever this means." My eyes flicked down to our hands for just a split second, then back to his face. "If I can't trust you, then we won't even be friends, and neither of us will ever understand."
That's the price.
"Believe me, I want to be honest with you, I- ... I want to tell you more, but ... I'm scared." He squeezed my hand, his own vibrating from the emotion. "I'm not meant to be scared, but there's so much that I could ruin and it frightens me." He squeezed again, taking a deep breath. "I need to figure this out. Could you give me a little time? Please?" The look he gave was almost begging. "Please?"
"Oo-kaay."
My stammered reply was barely articulate, exactly how I felt, and Theo was moving forward. In a heartbeat, he let go, and then was leaning in and his arms were around me. I wanted to return it and hug him back. I wanted to show him that I meant what I said. I wanted to admit, out loud, that maybe I really could be attracted to another boy, even if it was only in the smallest way, and just maybe ... that boy could be him.
Maybe.
I really wanted to, but ... I couldn't.
Instead, I pulled away without looking at him, grabbed my bag and stood, robotic, brain overloaded by what was happening, voice just as mechanical and unresponsive.
"See you later."
Then I turned and walked away, heading for home.
-o-0-O-0-o-
There was a knock on the front door. Home early, Natalia wandered through from the kitchen to open it.
"Hello, Mrs Wilde." The visitor was a ruddy-haired professorial sort; freckles, glasses, mild-mannered politeness. "My name is Darren and I am the senior guidance officer at Mirrorvale High. Our admin office left a message on your voicemail that I would drop by, I hope I'm not intruding."
"It's Ms Wilde." She shook his hand, still in work mode. "My son hasn't been misbehaving, has he?"
"Misbehaving, no, but I would like to speak with you about him. May I come in?"
"Of course."
She opened the door fully so he could enter, and walked ahead through a little foyer section into the lounge. A door to the left led to the garage, while to the right was a unwalled transition into a combination dining area and kitchen, and then a hallway to the bedroom area.
"Would you like anything to drink?" She sat at the dining table, and so did he. "Hot or cold."
"No, thank you."
"Okay." She smiled. "So, what's the trouble."
Darren studied her for a moment, taking stock of who he was talking to. Natalia Wilde was an attractive woman; long chocolate brown hair worn loose, pleasingly symmetrical facial features and a natural air of class. She was 5'9, with a fresh-faced youthfulness that could have passed her off as Torsten's older sister instead of his mother.
Curious.
If he were not so involved in much more important matters, Darren would have found enrapturing such a lady an idea worth entertaining.
However, many things were left by the wayside, never to become reality.
"Torsten's behaviour has been ... erratic, recently. I don't wish to alarm you, but have you noticed anything different in the last few weeks?"
Natalia sipped her tea, the steaming mug waiting since just before Darren's arrival. Her brow furrowed as she thought. "Yes, actually. There's not been much, but he has seemed ... a little different.. My job keeps me very occupied and my son is independent and knows how to take care of himself, so I haven't thought anything of it. He's a teenager and hormones do things to the mood at that age."
"Yes, indeed. Though, again, there's no cause for serious concern, but I have legitimate worry about his welfare." He glanced around the walls, scanning for any family pictures or similar. "Does Torsten have a male role model in his life? A family member or close family friend?"
"No." She shook her head, mug now in hand. "His father and I divorced years ago. There was nobody else, except for his grandfather." She frowned. "I'm sorry, but why is this important?"
"Ms Wilde." Darren leaned forward ever so slightly, and with a subtle invisible thrust, his will magnified. The persuasive tendrils of suggestion took hold and a luring force, the ushering hand of mental coercion, pulled and guided. "I believe the root psychological cause in his behaviour is very likely related to the lack of a strong male presence in his life. It would be highly relevant to discuss Torsten's grandfather. We should do that, don't you agree?"
"I, uh ... " Natalia trailed off, not sure what she was thinking for a moment, then found herself cooperative, almost automatically an instinctive concurrence. It wasn't entirely what she wanted, but this man was only helping, wasn't he? He had Torsten's best interests at heart and it was wise to simply help him. "Um, yes. We can do that."
"Good."
"They were close, though he died when my son was young." She breathed out, a huff of air, remembering. "We loved him. Terry was my father, but ... he was more like a friend to me. He never coddled either of us, but he did give encouragement whenever and wherever it was needed. It's funny how someone can be distant and so caring at the same time. His work took him all over the world, and he still took the time to call or write, no matter where he was."
"What did he do?"
"He was a geologist, employed by some federally mandated program that took him on exploratory digs to places in Asia, Russia, and Africa."
"It sounds like he saw some exotic locales." Darren focused, and the charming insistence twisted, nudging and pulsing toward a new conclusion. "A job like that must have brought back some interesting stories and fascinating ... artifacts."
"I- ... I think so. A lot of it is gone, but I gave the most meaningful things he left to Torsten; there were diaries and some keepsakes. Let me see."
She stood, leaving the kitchen towards the bedroom section, then not more than a minute later was back again, a box in both hands. She placed it on the table, opening to extract a smaller wooden box from within, followed by a stack of papers and journals. Natalia nodded to the secondary box. "He kept a lot of notes on his travels, and also loved to collect rocks of all sorts. Some of them were worth nothing, others a small fortune."
"Would you mind?" He indicated to it, a soft genial smile, enticing.
"Of course not." She slid it carefully across the table and he took it. The surface was lacquered and inlaid with several different types of wood; admirable and beautiful. He carefully hinged it back, revealing the contents for inspection.
A generous variety of stones were present; precious, common, and many others in between, shapes and sizes assorted, until he saw ...
... it.
One of the things that Darren desired.
Smooth, nearly flat, it was blue and close to translucent. The artificial light of the kitchen glinted off the surface of the sapphire, and he could not stop himself. Nearly breathless, barely believing that he was close enough for it to happen, he began to reach out. Slow, careful, he extended a hand into the box and picked it up.
The revelation was like lightning.
Information flooded his senses, and in a blink he was above, the world swirling absently in his energised consciousness, then it pounced. Closer, faster it spun, everything zooming and super quick, clouds flying and blurring, land and sea and air in a tumult, and then ... then ... it finished, and everything was at rest, and ... he saw it.
He knew it.
Pinpoint, razor sharp, knife-edge, absolute and unquestionable.
Darren's power was engaged; his purpose fulfilled.
Triskeleth.
There was a knock at the door.
Natalia stood, but before she could reach it, the door opened, and an elderly lady teetered in. Emerging through the foyer, silver haired, hunched, she had a measuring cup in one hand and a questioning look as she entered.
"Oh, hello dear. Making a strawberry shortcake and I ran out of sugar." She peered at Natalia first, and then at the visitor over her spectacles. "Who is this? It's an odd time for guests."
Darren stood, pushing the chair back, placing the sapphire back into the box as he did, with deliberate obviousness to the newcomer.
"Yes," he murmured, glancing with some whimsy back to the pile of papers and journals on the table. If only. "I suppose it is." Then to Natalia: "Thank you, Ms Wilde. You've been very gracious."
"Um, it's ... no problem?" Confused, she looked at the box's contents, not comprehending why he was choosing to leave without any further examination, then back to the man in front of her. "You're leaving? Has this helped?"
"Oh, it has." His look to her was congenial and then he turned, the same expression cagey and deviant to the older woman. "It's been very useful."
"No reason to tarry." She was small, old, but the intent and the hostile agency was crystal clear. "If you've got somewhere to be, don't wait on us."
"Wouldn't dream of it. After all, the season is waning." The contempt and disdain was hidden, masterfully, from Natalia but not the old woman. "Time is wasting."
"Then you must go."
"I am." He strode to the foyer, pausing only to turn and address his host. "You've been most kind, Ms Wilde. I hope to meet you again, in a better time."
Then, with nothing more to say, the magnitude of his transgression completed, Darren opened the door of the Wilde household and walked away.
-o-0-O-0-o-
In the rear of the Wilde property, within the equipment shed, the dragon stirred. A sensory calling had awakened him, and he stood, rising on his hind legs, the snout going to the window grating. He sniffed, drawing in the scents.
It could not be.
Agitated, he climbed down, and proceeded to the entrance, gripping the door. Easily, the joints tore, and he pushed it out, frame falling away. With a slight effort, he squeezed sideways through the door and out into the yard.
It was time to go.
He didn't wait around. To the gate, and then he was gripping the top and simply clambering over it. In a moment, he was onto the empty field outside, and then ... nothing but space.
He leaped into the air, and within two beats of the wings, the dragon had taken flight.
Because after all ... the season is waning.
To be fair, Crawley does an excellent barbecue.
Thank you all for reading. Please like, comment below or in this thread, and let me know what you think!
Copyright © 2017 Stellar; All Rights Reserved.
Stories posted in this category are works of fiction. Names, places, characters, events, and incidents are created by the authors' imaginations or are used fictitiously. Any resemblances to actual persons (living or dead), organizations, companies, events, or locales are entirely coincidental. Note: While authors are asked to place warnings on their stories for some moderated content, everyone has different thresholds, and it is your responsibility as a reader to avoid stories or stop reading if something bothers you. 
Story Discussion Topic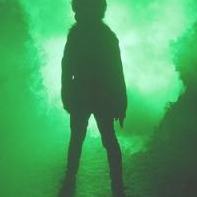 Open Club · 42 members · Last active
A fan club for Stellar to chat about his stories
---
You are not currently following this author. Be sure to follow to keep up to date with new stories they post.
Chapter Comments
Newsletter

Want to keep up to date with all our latest news and information?

Sign Up