Stories posted in this category are works of fiction. Names, places, characters, events, and incidents are created by the authors' imaginations or are used fictitiously. Any resemblances to actual persons (living or dead), organizations, companies, events, or locales are entirely coincidental. Note: While authors are asked to place warnings on their stories for some moderated content, everyone has different thresholds, and it is your responsibility as a reader to avoid stories or stop reading if something bothers you. 
Spirit of Fire - 9. Already Claimed
Mine.
I don't know if it was because the eye-to-eye closeness resembling the psychological challenge issued shortly after his hatching, or if it was the low tone of voice and the words he used, or if it was simply that he was truly a being that could kill me at the click of his fingers, but ... the word scared me.
"Y-yours?" I stammered, in half-whisper.
"Yes, mine." Araziah repeated it, emphasis on the possessive. The left hand resting on my shoulder slid along and up my neck until he was holding my right cheek, his thumb almost brushing the edge of my lips. It was an unexpectedly affectionate gesture, and though it should have been creepy or menacing coming out of nowhere, instead, oddly, I felt protected.
Safe.
It was very confusing.
"You chose this when we met." He continued to speak, still in a whisper. "I am glad you accepted it. Finding another so suitable would be a lot of work, and I did not wish to cause you hurt. You are ideal, and spilling your blood would be a crime."
Chose this? Accepted it? My heart was beating so quickly, and I had no idea whether I was meant to feel terrified or grateful. My nerves were flipping back and forth between the two extremes, and I didn't know what to say. Suitable? Ideal? For what? Why?!
"You are still thinking on it, I see." Amused, he gave a little smile, and again, for some weird reason, I didn't feel any of the attitude and ego I was expecting. Just an honest reaction, a touch of humour, and a tiny bit of ... tenderness? Slowly, his hand slipped back down, returning again to my shoulder, his pitch raising to a regular volume. "The old woman, Celeste, was here not long ago. Her concern that I would rush to the aid of the so-named Conclave was as misplaced as her belief that I need to 'free myself' through the goals of her Order. In truth, it will be neither."
"Neither?" I found my voice again. "What makes you think you can be free of ... him? All of your kind hear it. You just told me, it's not so easy to ignore."
"Think?" Araziah was incredulous, and his next words were overflowing with certainty, and heavy with a self-confidence so strong that it was staggering. "I know what I am, and that is the heir. The Conclave will come begging for my help before this is over, lamenting that they did not pursue my favour with more effort." He gave a little shake of the head, dismissive and lordly. "No, I have no master but myself, and if there is to be a new dominion, then I am the architect." He squeezed my shoulder, again. "Yes, that is what we will be doing."
We?
I couldn't let him keep dictating everything to me.
This has to stop. I'm not his pawn.
"I'm sorry, but I'm not going to do as you say." I chose a defiant tone, firm but fair. "I can decide what to do without your approval."
His hand came away from my shoulder, his expression hardening, sharpening. "Are you ... denying me?"
"I make my own choices." The spectre I faced was in appearance just a teenage boy, like me, but in reality, he was a monster of flames and magic. There was no forgetting that. Still, I kept eye contact with him, determined to stand my ground.
I'm not a puppet to any of these creatures, no matter what they want from me.
I can't be.
"So, you disown your covenant, even though it was forged so beautifully, so honestly? Then, it is 'choices' and walking into a danger you do not see." His eyes showed a growing anger, pure and seething, that his voice and expression kept in check. "He will betray you. Torsten, I give you the grace of my patience -- right now, right here -- but I give this only once. It is precious." His words were soft, careful, and completely lacking any of the affection from earlier. "Think carefully. If you refuse me again in the future, you will no longer be ... protected."
Before I could respond further, Araziah pushed by in a regal swish of red hair and pale skin, and exited out the front door.
Fuck!
My own anger was steadily increasing in the absence of the fear of what he might do, and I dumped my school things on the entryway floor. Marching to my room, I fetched my bow, arrows, and the practice targets. Stomping out to the yard, I set them up in a line on the back fence.
Why is he such an ASS?
The first arrow thwacked into the backing left of centre and a bit lower than it should, my aim clearly off.
The first proper conversation we have and I'm meant to just obey everything he says? I didn't agree to ANYTHING like that!
The second was worse, higher and further left. I grunted, frustrated now as well as pissed.
Betrayal? Theo is one of the few people who hasn't tried to fuck me around since this all started. If anyone's going to mess with my head, it's more like to be Araziah than him.
The third arrow hit the target dead on, a perfect shot.
Wait a second.
A new thought occurred, something I had overlooked during the emotions of the last few minutes.
Why had Araziah not forced me to obey?
Why didn't he use his power and command me to do what he wanted, when there was literally nobody and nothing stopping him? Everything I had learned about dragons so far told me that it would have been so easy for him to do that.
Too easy.
But ... he hadn't.
Instead, he wanted me to agree voluntarily, because I had already 'accepted it' and spilling my blood was 'a crime.'
Whatever the hell that means.
The fourth arrow hit just to the right of centre, close to the bullseye, but not quite.
Then, again, there was Theo.
Theo. Kissable and huggable Theo, the 'boy' I want to explore this with, the one I want to save, the one I am kinda, sorta, gay for.
"Ah, fuck." I sat down on the grass, discarding the bow next to me, and put my hands over my face. "Am I really 'gay for him' or is this just more angst?"
Quit lying to yourself, Torsten. You like him and you fucking know it.
"Oh god. I am." I said it out loud, to myself. "I can't deny it. I am totally gay for Theo."
Though, one other thing was certain too: I was going to avoid mentioning this to Lucy for as long as possible.
She was fucking right. Damn her. Damn her and her stupid 'fujoshi' instincts. How does she just ... KNOW?
I'll never hear the end of this.
-o-0-O-0-o-
It was a surprise to find out that the apartment was already inhabited when he entered it, but Theo's shock was momentary. It was his brother, absent since earlier in the day, uncharacteristically silent and not answering messages. While it was typical for the role to be well-played and adhered to, any unscripted departures were a concern. Combined with the shooting incident at school, Theo had become worried.
Now, here was the answer.
"Took you long enough." Darren was on the couch, sitting forward, his posture tense and stressed, and Theo cautiously took a seat next to him. He was holding a bottle, his hair and clothes were disheveled, and he was much paler than normal. The reason was immediately obvious; the shirt on his right side had a blood stain and a bullet hole in it. "Been waitin' a while. What'd you do, crawl your way back?"
"What the hell happened?" He stared at the damaged shirt, the bottle, the messed-up appearance. "It was you they shot?"
"Mmhrrm," Darren grunted, a half-agreement, then he took a swig. The bottle was a half gallon, with black and red Cyrillic font on it, and it was more than a third empty, the slug Darren took subtracting another mouthful. "Saw 'em first, was on my way out when some recreant quim did the Order's work. Not just regular shot, but an imbued-magic special thing."
"And ... this?"
"Alcohol disinfects. Dulls pain. What d'you expect, that I walk by every human in the city, bleedin' and drawin' crowds? S'why I came here." He shook the bottle back and forth, the vodka sloshing inside. "Liquid balm will do 'til I can get some real healin' from one of ours, but ... enough of me. Where were you?"
Theo had to think quickly.
"Doing as I was asked." He lied, smoothly and proficiently. "Getting closer to Torsten Wilde. Trying to finish this."
"Torsten." Darren's tone was cavalier and uninterested, and from the exaggerated mannerisms and clipped enunciation, it wasn't hard to tell he was a little drunk due to the 'pain relief'. Draconic resistance was such that the effect was somewhat lessened, but, then again, he had consumed a generous amount of 45% alcohol-by-volume Russian vodka, so it had taken a toll. This was buttressed by how forthcoming and unusually blunt Darren was, the capacity for frank conversation greatly increased. "His mother I would fuck any day, and I can't say that about many humans, but ... that's not it. No. No no." He put the bottle down on the low lounge table in front of the couch, and turned fully to his left, wincing slightly from the wound. Theo's school bag was taken from him and dropped on the floor, and his brother clasped his shoulder, a serious fraternal sentiment present, the two of them face to face.
Does he ... know?
The fear was very real.
"You think I don't understand? You think I don't see?" Darren's hands rose, and gripped Theo's head on either side. "Nero cares not, but for the worst demands of divine justice, and our eldest? He is ambition itself, thinkin' only of the great cause ... but then there is ... you. The youngest and best of our house. The one I would show to them when they call us monsters."
"Darren." He whispered it.
"He told me about your ... interest, and it's plain to me that he understood correctly. You can't save this boy." The grip tightened a little, eyelids heavy, expression grievous. "Listen to me. Our eldest has other things to deal with right now, but he will not forget this, and he won't let it go. Some agent of the Tempest murdered the sire of the Fourth House. If they are strikin' at the Conclave's own members and huntin' the rest of us wherever we are, then things are further along than we thought. Our time is almost up."
An assassin?
The Conclave was very secretive and very careful.
How did this happen?
"We can't delay. We have the incantation, but we need to find the Fear. Forget your misgivings and do it. If not for our kind nor the Conclave, then for me. Do it for the love we share, little brother." He pulled Theo forward, their foreheads touching, a whiff of alcohol on his breath. "You must live to see our new world. You must protect the family honour."
"I- ... I will."
They parted a little, and Darren let go, but he was not finished. "You have to, but if you can't, then I will force the issue so you are spared the consequences."
Force the issue?
Despite the heat of his essence, the flame within, Theo felt a stinging chill at those words.
"Force it? How?"
For the first time during their conversation, Darren smiled, and it was an unfriendly smile.
"The Scourge." It was a simple statement that needed no elaboration. "Human cultists have a use. It will take a few days to gather what I need, but if you're not done by then, it'll be too late."
Too late.
The words rang in his ears, a terrible and resounding counter to the hopeful possibility Torsten had offered earlier that very same day. Theo wanted that chance. He wanted to try for his heart's desire. He wanted for things to be different.
Yet, the situation was soon going to be pushed forward, one way or another.
"How long? How many days?"
"A week. Maybe five or six days." He turned back to the lounge table and hefted the liquor again, staring thoughtfully at the red and silver label. "If you're lucky, Torsten might survive, but the Atkinson bitch?" Darren grinned, his teeth showing. "I'm going to eat her alive. Limb by limb."
-o-0-O-0-o-
The world beyond the front door was not something Araziah knew in his current form. Not only was the human body still unfamiliar, but his reactions to the surroundings and other humans were new. There was a cursory understanding that gave him enough to begin with, but further?
He needed to learn more.
The street was a quiet one, the neighbourhood seemingly well-to-do, a comfortably middle-class zone. Houses were in good condition, the traffic was only occasional, and it had the feel of tidiness and safety. Despite Torsten's intransigent cluelessness, this was what Araziah wanted: a habitable environment lacking disturbances and problems.
Acceptable, so far.
Yet, traversing this place on foot was not the wisest idea. The heat and roughness of the sun-warmed curbside did not bother him, but he knew it was common for humans to wear shoes. He also knew that his current appearance, with the unusual colour of his hair and eyes, might attract attention. He twisted a strand of it around a finger as he considered the best course of action, idly feeling the soft and smooth texture, a foreign sensation to what he was used to.
The human form was so different.
For him, it was smaller and more contained, but not weaker as he might have thought. His power, his essence; it was all there, just concentrated.
For now though, he needed a method of exploration, or perhaps ... observation?
Line of sight was needed, and from some place high.
A glance each way down the street was confirmation; there were other people visible in both directions, but none close enough to notice him, nor care about what he was doing.
Perfect.
He stood straight, took a breath, and focused.
For a moment, the air about him wavered, his vision blurring, and there was a quiet shiiu, an acute tone of magical juncture and compression, the skill activating.
Araziah vanished from the street, transported away from suburban Mirrorvale ...
... and reappeared, surrounded by trees; the atmosphere cooler, sunlight broken, a light breeze coasting through the hills around the town. It was isolated here, a little touch of wilderness right next to the bustle of a human town.
Immediately, given privacy, he switched forms.
Air puffed away, displaced from the altered mass, and he sat back on his haunches. It had only been a day, but the scope and speed of his continuing growth was evident. Already, his wingspan was that much greater, limbs longer, weight increased, senses sharpened. The fire inside was more potent, and all this he took in with satisfaction and righteousness.
Day by day, Araziah was becoming stronger and more capable.
He knew, deep within, that his destiny was to become greater than all of them.
Many of his own kind would resist, but they would accept it or they would die.
He glanced down at where the wound was, barely able to see it for how close it was. The juvenile scaling was in regrowth over where the damage had occurred, though now, he could barely feel any sort of discomfort from the injury. There was no pain nor restriction, and it pleased him that it had regenerated with such vigour.
This was the first and last time such a petty weapon could hurt him.
Content, he examined his surroundings, locating the tallest and sturdiest tree he could. With small effort, he clambered onto the base, and then ascended, pulling himself easily through and around the branches until he came to a spot near the crown where he could balance, and sit at rest.
From this vantage point, he could see most of Mirrorvale, spread out below him.
Line of sight.
The binocular zoom of his predator vision was in play, and Araziah scanned the town with it, memorising every detail he could. Layout, distance, direction, peculiarities of shape and style, notable buildings, main thoroughfares, the flow and movement of the human population. The more distant suburbia was difficult to fully catalogue from the angle of his elevation, but he still made sure to see it. All of Mirrorvale he studied, letting it sink into his mind, broadening his library of possibility.
If Araziah had a visual recollection of it, he could go there.
More than that, he was looking for a hint of trajectory, and, ultimately, location. He had not seen which route the other had taken during departure, and neither could he see that individual on foot through Mirrorvale, even though it was undoubtedly the case.
Yet, it did not matter.
He was patient.
He would return here as often as needed, bide his time, decide the best method of approach, and then act.
Since Torsten would not comply -- not yet -- Araziah knew that it was necessary to take care of this 'Theo' himself.
-o-0-O-0-o-
Over the weekend, I didn't hear anything from Theo at all, not even a single text message. It seemed like the bad timing with Celeste on the street had spooked him somehow, and I was seriously hoping he didn't have second thoughts. Despite the warnings I'd been given that he wouldn't keep his word to me, that he'd somehow hurt me, I just couldn't believe it. I was convinced he wanted things to change. His intentions really did seem true, but there was still that niggling uncertainty.
Then there was Araziah.
I told my mother about the commanding way he spoke to me and the attitude used. We agreed that if he tried to turn the situation into anything worse, one of us would ring Agent Crawley immediately and ask for help. It turned out this wasn't necessary, because when he returned later, he barely spoke to me. In the days after, that stayed the same, though his interactions with her were civil, and could even be called polite. He was hardly talkative, but he did show a sort of subdued appreciation for the things she did to make sure he was comfortable.
Though she knew, as I did, just what he was, she learned his preferences as if he were a real teenage boy living under her roof. She discovered that he could eat vegetables, but simply didn't like to. Of course, he loved meat, which seemed logical to me given what he was, but to her, it made him no different than the average American male. He liked red meat over white, and was split between wanting it charred to a crisp or so raw it was dripping blood. Condiments were also a point of unexpected fascination; each sauce or dressing was approached with a mixture of curiosity and suspicion, not knowing whether it would improve or ruin the meal.
Another thing she did was buy clothing and shoes for him that fit better than mine. Apart from his height, he wasn't really much bigger than me. Mom always had a good eye for detail, and managed to choose what suited without having to get any sort of measurement. Her intuition didn't fail her, and her choices were very appropriate; dressed in her selection, he wouldn't stand out in a crowd, except for the hair.
Whenever it wasn't worn completely loose, he opted only for a single fastening at the back of the head that drew most of it to flow behind him. The rest that wasn't gathered up -- from around his temples and forehead, and below his ears, including the blonde shocks -- hung down and forward over his shoulders and chest. If it wasn't for his 21st century clothing, there was no end of comparisons I could think of to anime characters, and, increasingly, to those from fantasy. His features had an alien touch to them, and a sort of beauty and glamour that could be enchanting and unique. In those thoughts, he was a human visiting from a strange unorthodox land, or an elven wanderer, aloof and mysterious.
It turned out, also, that wandering was something Araziah did a lot.
Over the weekend, he spent most of the daylight hours out of the house, and did not explain what he was doing nor where he had been. This was fine with me, because it gave me a chance to catch up with Lucy, and find out about her altercation with Darren, and to finish some neglected homework.
Theo wasn't at school on Monday either, nor Tuesday, and it wasn't until I was arriving home on that day that I finally received a text from him. It was an apology for his silence, and a simple request: to come see me.
I was alone at home; my mother was working, Araziah was out somewhere else, and Lucy was busy with after-school stuff elsewhere.
I agreed immediately.
I wanted to hear whatever was news with him, and ... I just wanted to see him.
Less than half an hour later, there was a knock at the door. I let him in, and he entered cautiously, glancing around the lounge. He seemed tired and a bit stressed, his mane ruffled and messy, though he smiled when our eyes met. "Sorry I left you hanging for a while."
I didn't say anything back. Instead, I leaned close and hugged him. For a moment, he froze, stiff, then he relaxed and hugged me back, at first loosely, then he squeezed me close.
"It's okay." We let go of each other, and parted some. "I was a bit worried, but I know it's complicated for you."
"Torsten, I feel better just talking to you, and, I was wondering, uh," he stumbled, looking away nervously at the wall, then ceiling, then back to me, "if, I could, maybe, kiss you?"
Again, I chose actions, not words.
At the same time, so did he.
We met in the middle. He pulled me a little closer to him, and his mouth slid over mine fully. My second kiss was like the first; gentle and brief and lips only, but it was a few seconds longer, and when we split, we were both smiling. His hand slipped into mine, and I held it, simply enjoying the novelty and excitement of what we had just done.
I just had my second kiss.
"So, um," I grinned, biting my lip, "what's up?"
"I, uh- ... I'm under a lot of pressure." He swallowed, squeezing my hand. "Things are happening with the Conclave. There's less time than I thought to get out of this."
"You can't wait until Friday? Celeste said she'd be back by then."
He shook his head. "I don't think I can. Is there anyone else from the Order I can speak with instead?"
"Well, uh." I hesitated, thinking if I should involve him or not. I probably should. This is pretty important, right? "I do have the number of a guy who might help. He's a bit ... different, but he seems to know about everything. He did also, um, shoot the dragon that was working at our school, the counsellor."
"Darren?" Theo blinked, surprised. "That's my brother."
His brother?!
"Oh." I grimaced. "I'm sorry. He won't hurt you though. Not if I explain things. I can ring him right now, if you want?"
Theo nodded. "Yeah, we should do that."
I didn't get to say anything else, because there was a sound from behind us; the rear slider door opening. I turned just in time to see Araziah pushing it closed, the latch clicking firmly into place.
Fuck.
Stealthily, I let go of Theo's hand, and stepped back from him. Araziah's eyes were wide, the rest of his face deadpan. Theo was staring too, and the tension in him had gone from non-existent to maximum in a second.
"It's Theo, isn't it?" Araziah walked four short paces closer, to the edge of the kitchen tiling where the carpet began, head held perfectly level all the while, not breaking eye contact.
"And you are?"
"Behind you is the door, Theo." He turned his head to the right, just a touch, eyes still staring death sidelong. "Use it while you can."
Theo didn't budge. "If that's what Torsten wants."
"Torsten isn't telling you." Araziah took a fifth step, onto the carpet, and the casual intimidation couldn't have been more pronounced, nor more frivolous. "I am, and you should take my offer before it ... expires."
He looked at me, questioning, and everything in his posture told me he wanted to stay, even though I knew it would be dangerous if he did. "Is that what you want?"
"Um," I swallowed, anxious, jitters hidden beneath my self control, "it's probably best you do. I'll text you tomorrow."
"Okay." Theo nodded, his gaze flicking from me to Araziah, where it went scornful, the contempt running into a wall of pure animosity. "I'll be going then."
With that, he turned, and exited out the front door. As soon as it shut, I couldn't hold back.
"What the hell is your problem?" I pointed a thumb behind me to the door, and the recently vacated guest. "Why did you do that?"
"Oh, now you think you're in control? The fire you show is admirable." His left eyebrow raised, and he gave a lazy grin, both appreciative and mocking. "Since you will not protect yourself, I will do it for you."
"Protect myself? I'm in no danger, and that's not your choice to make!"
"You forget: all your choices are mine to make." Smug, arrogant, he was making me angrier with every passing second, and there was nothing I could do about it. "You've still got that chance, Torsten. That one chance to willingly follow the path you pledged to. While you reflect on the absurdity of your actions, I'm going to take a nap." He stretched, his arms, back arching like a cat. "All this scaring off pretenders is so very tiresome. Wish me pleasant dreams."
Araziah padded away to the spare bedroom, bold and unaffected, while I was left to stare, speechless and furious, at his departure.
-o-0-O-0-o-
Though the Order had several outposts scattered around the United States, it was the compound at Northwood that served as the headquarters for their American ventures. Celeste's decision to visit had been mostly unannounced, which was why it came as a surprise to find the leader waiting to greet her when she emerged through security into the facility proper.
Fineas Ridefort was a portly bell-curve of a man, standing tall at 6'6 with most of his bulk centred around his stomach. Often seen wearing formal grey pants, suspenders, and a pinstripe button-up collared shirt, he was in his late 50s, easygoing, and perpetually ruddy-faced. Button-nosed, he possessed a voluminous handlebar mustache, twinkling blue eyes, a hastily-groomed thatch of flaxen hair, and a welcoming vocal timbre.
"Countess de Rothberg-Cartier, it's a pleasure to have you join us." He ushered her into the elevator as he spoke, and pressed the floor button. "The timing of your arrival is fortuitous."
"Fineas." She chided him, a head-shake of disapproval. "You know America doesn't do titles."
"Oh, I know." He chuckled, the floors slipping by, the indicator light rising through the numbers. "It is hard to abandon tradition, though. Even harder given the world we live in today."
"Today's world is governed by fools and madmen who don't know their elbows from their backsides." She exited onto the fifth floor first, and he followed her out and along the corridor. "My great-grandfather would roll in his grave if he could see it."
"Thankfully, there are still plenty who are sane and well-informed. Perhaps not enough. We will need them all." They continued strolling along the corridor, passing the occasional aide who was always bustling to another location. Doors and ancillary passages split off, some with numbers, some without, and some with labels that sounded purely nonsensical. To an outsider, it would have seemed very Department-of-Mysteries-esque, but the pair were both quite familiar with the apparently arcane labyrinthine interior of the Order's HQ.
"That is why I am here," Celeste conceded, "and not just because we are approaching the point where this entire sordid affair comes to a head. I may require help. The new hatchling is troubling me. His birth is unexplained and he is growing with such speed that 'hatchling' should no longer apply."
"I have read your notes on it." Fineas nodded. "The way these factors are combining so quickly is problematic, to put it mildly. What is the size of the problem, if you will excuse the phrasing?"
"I did some reading, theorising and speculating, on the way here. A lot of it is anecdotes, but there is enough real evidence provided to estimate that this problem will be as big as ... Xajarkith."
The name hung in the air, as impactful as the strongest curse word, and after a moment of silence, Fineas gave a deep belly laugh of worldly-wise amazement.
Xajarkith the Brilliant, first champion of the Spirit of Fire.
"Out of everything you could have said, you name the most legendary figure outside of the dead god himself. Ah, indeed, the Chinese have cursed us; we live in extremely interesting times." The big man couldn't hold back and chuckled again. "If you are even half correct, there would still be plenty of reason to worry, so, I understand your concern."
There Fineas paused his speech and also came to a stop, Celeste with him. They were next to a plain unremarkable door with a plaque that said 'Suite 14' on it.
"However, about an hour ago, we had another guest show up, unexpected and unannounced. I have not spoken with him, but I do have an inkling of how important his arrival is. I delayed this meeting until you were here, because I knew you would hate to miss such a ... rare opportunity."
With that, he opened the door to Suite 14, and they entered.
It was a waiting room of medium proportions, two score feet a side; couches, lounge chairs, a low table with candies and fresh fruit, barely audible instrumental music playing from hidden speakers. On a couch facing the door, a figure was sitting, and he stood as they entered. No more than 5'8, his eyes were an icy silver, his hair platinum, skin porcelain, frame waifish slim. He wore a white and navy doublet, with navy leggings, all covered in an intricate swirling embroidery that was clearly magical in origin.
It was his smile, however, that really caught their notice.
Like a flitting burst of laughter, a butterfly dancing through garden air, his features were ethereal and beautiful, and the charm of his amusement was both ephemeral and unnaturally breathtaking. He was a forest sprite, tricky and whimsical, though, all the same, both knew that in reality, he could only be a dragon.
"Grand Secretary Ridefort, and the Countess of Rothberg-Cartier." He bowed briefly, an arm to the side. His voice matched his appearance; soft, melodious, a sweet teasing bewitchment. "You may call me ... Sebby, for now." There was a flash of amused mischief at the nickname, mercurial, and then gone. "I bring a gift to this auspicious meeting."
"What is this gift?" Celeste asked him. "Who are you?"
"The gift is ... me." He blinked, innocent but coy, fanciful. "My lady sends a token of faith to aid her sister, during this most unstable and critical time."
Then, Celeste understood.
It was something few humans had experienced, and the last known encounter was hundreds of years ago.
A servant of the sky goddess, the Spirit of Air.
-o-0-O-0-o-
The following day, I met Theo right after school finished as I was leaving, much earlier than the previous day, and together we walked to my place. We avoided mention of Araziah, and took a longer route back. It was a good opportunity for me to ask him some random questions about dragons from someone who would give me straight answers. It was mostly little things I found out, such as when they changed forms their human clothing 'went with' them. As he explained it, the clothing was 'stored' in some kind of magical signature along with the human form, even though the two bodies were basically the same being; when one got hurt, so did the other.
I found out that there were particular advantages of staying as a human. Efficiency was a big one; the human body took less energy, and was much less conspicuous in most instances. Also, that the way they appeared as a person was fixed and not by choice, though they would age corresponding to the maturity of their natural form, and some could apparently disguise small things about their appearance temporarily, such as eye colour or facial features. This was an advanced form of magic according to Theo, and not many were capable of it.
I did, however, learn two quite significant things.
The first was that all dragons had four primary traits that they judged each other by. They were: physical, magical, psychic and unique. Of course, my teenage RPG-obsessed brain immediately began breaking his explanation down into a mental stat sheet of numbers and descriptions. Physical ability was proficiency at flying, melee combat -- in both human and dragon form -- and the strength of an elemental breath attack. Magical was the ability to manipulate the elements through intelligence and skill, and this covered a wide variety of possible applications, most of which depended on the realm involved and natural talent of the dragon. Psychic was the ability to use the mind to influence others; dominate, persuade, charm, compel. The fourth was the unique skill, and it was always a random thing, like rolling a hundred-sided die. The skill could be anything from something small and specific, to an extremely dangerous power. The latter were rare, according to Theo, and for most it would turn out to be a modestly helpful utility skill that they would have to discover on their own during youth.
The second thing was the concept of the true name.
Most dragons kept their real name secret, and used a similar sounding human alias that would let them go about their business undisturbed. The reason for this was simple: the true name was a dragon's real identity, like an extension of their soul. Someone else knowing your true name made you vulnerable to their influence and magic. Sharing it usually meant one of two things; either you trusted whomever you were sharing with to not use that knowledge against you, or you were so confident in your own strength that you didn't think it mattered.
I didn't ask him, though it was clear 'Theo' and 'Darren' were their public aliases. I was sure he would tell me something that private and important when he was ready, so instead I asked him about what the Conclave wanted that my grandfather had. We were entering the house, this time preempting Araziah's possible interference. I did not want that to happen again.
"They weren't specific about it," he told me, "just that he was doing research for the Order, and they think he discovered something about the Fear."
"The Fear?" We wandered into the kitchen, and I dumped my bag on the table. Opening the fridge, I grabbed the pitcher of OJ and poured a glass. "You want one?"
"No thanks."
I downed it in one, the warm weather enough to make me thirsty and sweaty. "What would he know about the Fear? I mean, he worked for the Order, I know that, but he was into geology and writing papers with titles like 'Sedimentary Stratification and Alluvial Aggregates: The Hidden Story Of The Earth' for science textbooks. I didn't think anything he did was ... important?"
"I don't know. My oldest brother, he told me if there was evidence, it would have to be in your grandfather's possessions somewhere. Something he used to own, or some information he wrote down that might tell the Conclave its location."
"Huh." I shrugged. "He left behind a collection of rocks and some journals, but I don't think there was anything like what they'd want. I think they were mostly just journals of his travels since he went all over the world, but ... enough of that. How about I give Agent Cr-"
I was cut off by Theo's phone making a BING! tone from his pocket. He fished it out and glanced casually at it, a text message received.
Then he froze, like his face had turned to stone.
"Uh, Theo? Everything okay?"
His thumb slid rapidly over the on-screen keyboard, composing a reply, then he sent it and turned the display off, dropping the phone back into his jacket pocket.
"Yeah." He was frowning, and he abruptly seemed tired, drained somehow. Stressed. "Well, no, not really, but it can be. It will be. I'm gonna make it so."
"I, uh, w-what do you mean?" I stammered.
"Torsten." His voice dropped, the muscles in his face and jaw tightening. "I'm really sorry, but I have to do this. I want you to live."
"You- ... you're n-not- ... no. No. Don't."
"It's the only way. I have to protect you. I'm sorry." His voice shook, just a little, but he kept it firm. "I'm really sorry."
"Theo. Please." I begged him, my own beginning to break too. "Please. Don't do this to me. Stop."
It was too late.
I could feel the pressure, the uncomfortable foggy traction of his psychic compulsion, as it was directed at my mind.
"Torsten, find your grandfather's possessions and bring them to me."
Hi Sebby! Did I just introduce yet another potential love interest? Oops. My bad. *cough*notsorry*cough*
Are you hating Araziah yet? Are you disappointed in Theo? Buckle your seat belts, dear readers. The next chapter is about to get ... dramatic.
In other news, Darren is fond of the Russian water -- Konstantin would approve! -- and Celeste's family is apparently blue-blooded. Double-barreled surname -- who knew? 

As always, likes, comments, and any discussion is welcome!
Copyright © 2017 Stellar; All Rights Reserved.
Stories posted in this category are works of fiction. Names, places, characters, events, and incidents are created by the authors' imaginations or are used fictitiously. Any resemblances to actual persons (living or dead), organizations, companies, events, or locales are entirely coincidental. Note: While authors are asked to place warnings on their stories for some moderated content, everyone has different thresholds, and it is your responsibility as a reader to avoid stories or stop reading if something bothers you. 
Story Discussion Topic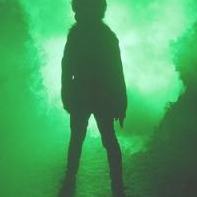 Open Club · 42 members · Last active
A fan club for Stellar to chat about his stories
---
You are not currently following this author. Be sure to follow to keep up to date with new stories they post.
Chapter Comments
Newsletter

Want to keep up to date with all our latest news and information?

Sign Up