The Squire's Tale is the final episode in Tales Along the Way, a trilogy of stories told by three business men traveling together on a long-haul flight. As the title suggests, this is a tale about a young gay man who is drawn into a dangerous adventure and an international intrigue. This is a admittedly a complex story, with 25 scenes spread over nine chapters. The story moves between two continents, such that simultaneous events have to be described more than once from different points of view. There is also a flashback chapter, which is clearly identified. I hope I have made it clear enough where and when each scene takes place.
This story contains explicit scenes of oral and anal gay sex. All characters are at least 18 year old, and they use protection whenever possible.
Additional Note:  For the sake of authenticity, characters in this story often use words and phrases in Spanish, including profanity. To assist readers who wish to have them, I will supply translations of any Spanish, or other language words used in a chapter, in the Chapter Notes at the end of each chapter.
Copyright © 2022 Tim Hobson; All Rights Reserved.
Author

06/10/2022

(Updated: 07/12/2022)

35,557 Words
13,138 Views
83 Comments
Story Recommendations (12 members)
Action Packed

12

Addictive/Pacing

10

Characters

11

Chills

1

Cliffhanger

9

Compelling

8

Feel-Good

2

Humor

3

Smoldering

2

Tearjerker

2

Unique

7

World Building

5
---
3

8
Story Cover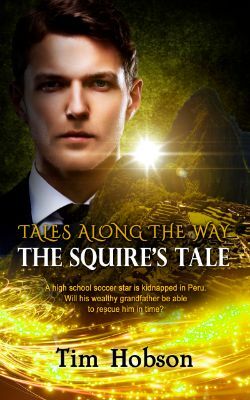 User Feedback
Newsletter

Want to keep up to date with all our latest news and information?

Sign Up