November 15th 2023 - Holidays and Observances
(click on the day for details)
Observances (click on the day, BD, or week for details)
Russell Tyrone Jones's Birthday
Rocket Ayer Williams's Birthday
Fun Observances
Clean Out Your Refrigerator Day
November 15 is Clean Out Your Refrigerator Day, a day to clear out your fridge of all the suspicious looking, probably living and now procreating foods.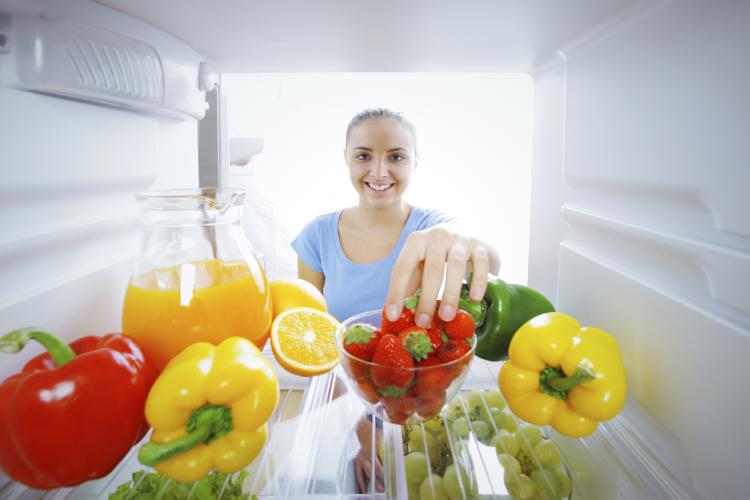 The refrigerator is possibly one of the most neglected equipment in many households. Food items just seem to find their way to its inner recesses never to see the light to the day again. Spills are never properly cleaned and jars and jars of grandma's pickles compete for space with months of take out boxes.
If that is your fridge, do you notice an odd smell every time you open its door? Then that is your fridge crying out for you to clean it! Wear your cleaning clothes, put on kitchen gloves, collect all your cleaning supplies and do your fridge and your health a favor - take this day to scrub your fridge clean.
How to Celebrate?
Clean your fridge out – throw away expired foods and foods that you haven't touched or eaten for a while. Make space for healthier, more nutritious food.
Have a everything in the fridge party – take out everything that is still edible in your fridge and use them to make food.
Did You Know...
...that in Pennsylvania, United States, it is illegal to sleep on top of a refrigerator outdoors?
***
A man walks into a bar and sits down. He asks the bartender, "Can I have a cigarette?"
The bartender replies, "Sure, the cigarette machine is over there."
So he walks over to the machine and as he is about to order a cigarette, the machine suddenly says, "Oi, you bloody idiot."
The man says with surprise in his voice, "That's not very nice." He returns to his bar stool without a cigarette and asks the bartender for some peanuts.
The bartender passes the man a bowl of peanuts and the man hears one of the peanuts speak, "Ooh, I like your hair."
The man says to the bartender, "Hey, what's going on here? Your cigarette machine is insulting me and this peanut is coming on to me. Why's this?"
The bartender replies, "Oh, that's because the machine is out of order and the peanuts are complementary."
***
A farmer is walking with a prospective buyer when they see a beautiful pig in the yard, except it has a wooden leg.
The buyer asks, "Why the wooden leg?"
The farmer replies, "That pig is so smart, I let it drive the kids to school."
"Great, but why the wooden leg?"
"The pig is so smart it has a degree in horticulture and philosophy."
"Amazing! But why the bloody wooden leg?"
"Well when you have a pig that smart you don't eat it all at once!"
***
Three men are all working on building a house. They go up to the roof for lunch, and unwrapped their sandwiches. The Brunette says "if I get one more Tuna sandwich, I'm going to jump off this roof and kill myself.
The black haired one says "if I get one more pickle and lettuce sandwich, I, too, am going to jump off this roof and kill myself.
The blonde looks at his sandwich and also declares, "if I get one more peanut butter and jelly sandwich, I'm going to jump off this roof and kill myself."
The next day, they all get the same sandwiches and kill themselves. That night, their wives all meet up and mourn.
"If I had known that my husband was going to kill himself over a sandwich, I wouldn't have given it to him." The brunette cries.
"Same," the raven head replies. They both look at the blonde.
"Don't look at me, he packed his own lunch!"
***
My sister Jordan was helping my 2 and 1/2-year-old niece Berea put on her sweatshirt when Berea's head got stuck on the neck hole.
Berea started panicking and saying, "I can't see! I can't see!" The shirt quickly slipped over her head, and the panic was gone until her arms got stuck 
on the tight cuffs.
The panic returned, and she started crying again. "My fingers can't see! My fingers can't see!" she said.
It was all we could do not to laugh as Jordan quickly pulled Berea's arms through the cuffs.
***
***

***

***

***

***

***

***

***

***

***

***

***

***

***

***

***

***

***

***

***

***

***

***

sandrewn
1

1