December 3rd 2022 - Holidays and Observances
(click on the day for details)
Observances (click on the day or week for details)
Fun Observances
Make a Gift Day
Take out the glitter, the yarn and your glue gun because it is Make A Gift Day.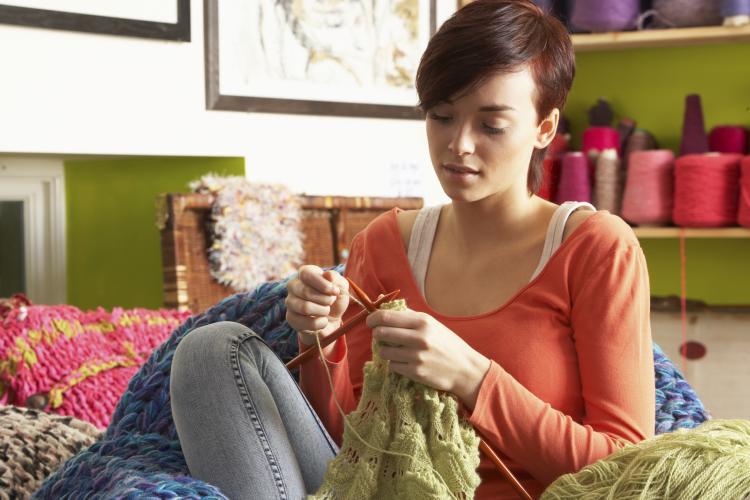 The unofficial holiday is annually celebrated on December 3. It encourages people to lovingly hand craft gifts for all their loved ones.
The holidays are just around the corner. And if you are panicking about all the gifts you still have to buy and worrying about how your wallet is feeling lighter by the day, then Make a Gift Day is the unofficial holiday for you!
Show Your Love
Gifts are a way for people to show love and concern for the recipients. They may also be presented as a token of respect or as a sign of forgiveness. In many cultures, gifts are given out during festivals, weddings and other major life events like birthdays, retirements and housewarmings.
How to Celebrate
This is an easy one! Make handmade gifts for everyone this holiday season! They will appreciate all the hard work you have put in it. Plus your wallet will thank you come January.
Host a gift making party. Gather around your arts and crafts supplies and get together with your friends to DIY some gifts.
Don't have a DIY skill? This is the day to pick up a hobby so that you can start making handmade gifts for your family and friends in the New Year.
Did You Know...
...that in China, gifts wrapped in red paper are considered to bring luck to the recipient?
***
A blonde, wanting to earn some money, decided to hire herself out as a handyman-type and started canvassing a wealthy neighborhood. She went to the front door of the first house and asked the owner if he had any jobs for her to do.
"Well, you can paint my porch. How much will you charge?"
The blonde said, "How about 50 dollars?" The man agreed and told her that the paint and ladders that she might need were in the garage.
The man's wife, inside the house, heard the conversation and said to her husband, "Does she realize that the porch goes all the way around the house?"
The man replied, "She should. She was standing on the porch."
A short time later, the blonde came to the door to collect her money. "You're finished already?" he asked.
"Yes," the blonde answered, "and I had paint left over, so I gave it two coats. "
Impressed, the man reached in his pocket for the $50.
"And by the way," the blonde added, "that's not a Porch, it's a Ferrari."
***
A blind guy on a bar stool shouts to the bartender, "Wanna hear a blonde joke?"
In a hushed voice, the guy next to him says, "Before you tell that joke, you should know something. Our bartender is blonde, the bouncer is blonde. I'm a six foot tall, 200 lb black belt. The guy sitting next to me is six foot two, weighs 225, and he's a rugby player. The fella to your right is six foot five, pushing 300, and he's a wrestler. Each one of us is blonde. Think about it, Mister. Do you still wanna tell that joke?"
The blind guy says, "Nah, not if I'm gonna have to explain it five times."
***
A husband and wife were driving through Louisiana. As they approached Natchitoches, they started arguing about the pronunciation of the town. They argued back and forth, then they stopped for lunch. At the counter, the husband asked the blonde waitress, "Before we order, could you please settle an argument for us? Would you please pronounce where we are very slowly?"
She leaned over the counter and said, "Burrr-gerrr Kiiing."
***
In ancient Rome, deli workers were told that they could eat anything they wanted during the lunch hour. Anything, that is except the smoked salmon.
Thus were created the world's first anti-lox breaks.
***

***

***

***

***

Devil's Tower. From west side, showing millions of tons of fallen rock.
Tower 800 feet high from its base.
***

' WOW '
***

***

Can't do this in your Prius
***

' Chicken House '
***

Now That is a "Saw fish"
***

***

***

***

***

***

***

sandrewn
3