February 3rd 2023 - Holidays and Observances
(click on the day for details)
Observances (click on the day or week for details)
Fun Observances (2)
Carrot Cake Day
Celebrated annually on February 3, the holiday celebrates this cake made with carrots.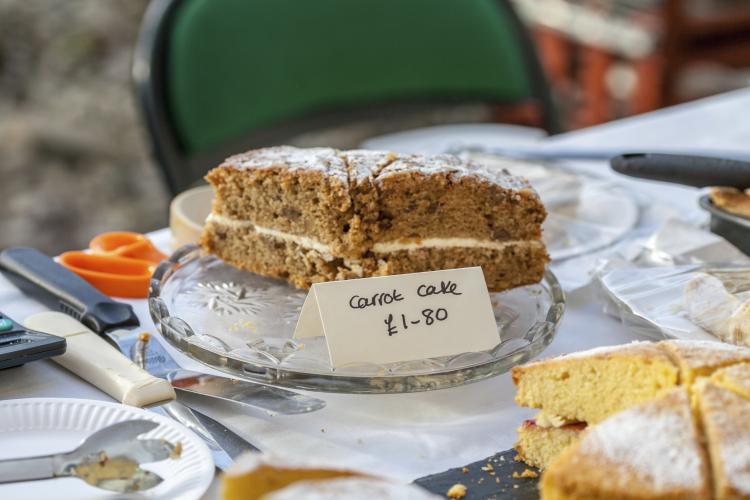 Eaten since the Middle Ages, it is thought that carrot cake came about because of the high prices and rarity of sugar. To get around this problem, inventive bakers and cooks used sweet vegetables to sweeten their cakes and voila, the humble, but oh, so delicious carrot cake was born.
Healthier Cake
Carrot cake is considered a tad bit healthier than your average sugary cake. Carrots are full of fiber and packed with health-promoting beta carotene, that promote good vision, especially night vision, and help combat health-damaging free radical activity. It is usually made with less sugar, healthy oils, and sometimes has healthy nuts in it.
Similar holidays include Cake Day, Chocolate Cake Day, and National Cheesecake Day.
How to Celebrate?
With lots and lots of carrot cake, of course!
Bake some carrot cake and share with family and friends.
Did You Know...
...that according to the Food and Agriculture Organization, almost half of all carrots meant for human consumption come from China?
~~~~~~~
Work Naked Day
Do you dream of working from home in your most comfortable attire? Then Work Naked Day on the first Friday of February is the holiday for you.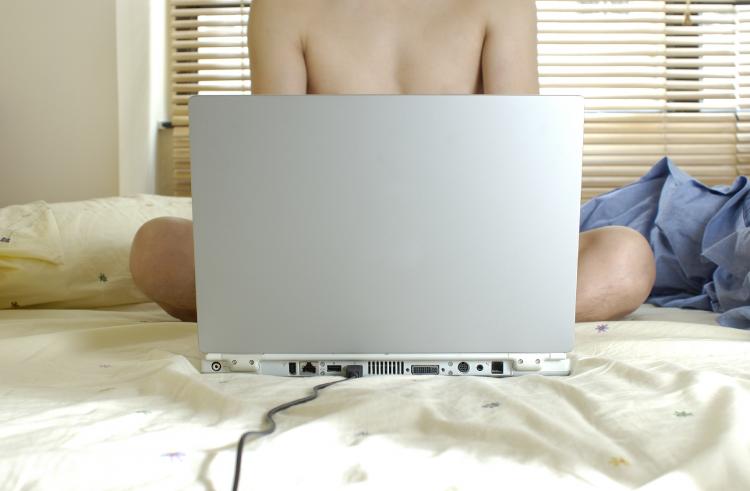 Created by author and home office expert, Lisa Kanare, the holiday is not about working without clothes (though you certainly can, if you would like to), but is about working from the comfortable confines of your home.
Working from home not an option? In April, you can wear your pajamas to work.
How to Celebrate?
Ask your boss or supervisor if you can work from home.
Remember, you don't have to work naked from home if you do not want to. Wear your most comfortable pajamas and work in your home office or your backyard or from your couch.
If you do decide to work naked, make sure you do not have any official teleconferences.
If you run a company, what about instituting a work from home program?
Did You Know...
...that research has shown that those who work from home offices tend to be more productive and happier than those who are forced to come to work every day?
***
Have You Ever Been Insulted And Complimented At The Same Time? It's amazing how a person can compliment and insult you at the same time.
Recently, when I greeted my coworker, she said, "You look so gorgeous, I didn't recognize you."
***
I've been working on my PhD 
in engineering for the past five years, but my kids don't necessarily see that as work. As we were driving past Walmart one day, my son spotted a Now Hiring sign and suggested that I could get 
a job there.
Hoping to make a point, I asked, "Do you think they're looking for an engineer?"
"Oh, sure," he said. "They'll hire anybody."
***
The average age of people living in our military retirement community is 85. Recently, a neighbor turned 100, and a big birthday party was thrown. Even his son turned up.
"How old are you?" a tenant asked.
"I'm 81 years old," he answered.
The tenant shook her head. "They sure grow up fast, don't they?"
***
In the hardware store, a 
clerk asked, "Can I help you find 
anything?"
"How about my misspent youth," joked my husband.
The clerk shot back, "We keep that in the back, between world peace and winning lottery tickets."
***
On a fishing trip to a remote lake in Northern Quebec, I asked the outfitter, "Do you stay here during the winter?"
"No," he said. "The snow gets too deep. We can't get supplies in. Like many Canadians, I go south for the winter."
"Oh," I said. "Where do you go?"
"Vermont."
***

***

***

***

***

***

***

***

***

***

***

***

***

You think you're having a bad day!??
***

***

***

***

sandrewn
3