December 7th 2022 - Holidays and Observances
(click on the day for details)
Observances (click on the day or week for details)
Pramukh Swami Maharaj's Birthday
Fun Observances
Letter Writing Day
On December 7 bring out your finest stationery and your writing equipment and pen a letter to someone special because it is Letter Writing Day!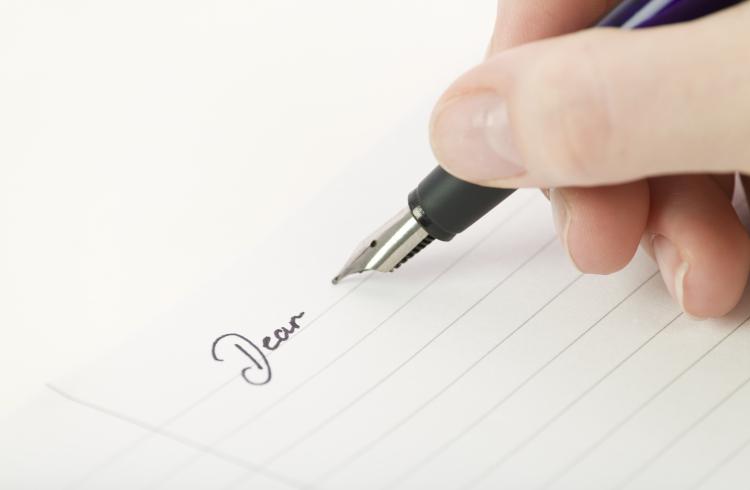 While it is unclear who created Letter Writing Day, it is apparent that the creators of this unofficial holiday wanted to revive the art and tradition of letter writing and for people to show off their penmanship.
As Old As Written Language
Letter writing is as old as written language - people in ancient civilizations communicated with each other through letters written on a variety of different surfaces. Archaeologists have discovered letters written on wood, metal and ceramic plaques, leather, and fabric. Preserved letters are great historical resources - they are treated by historians as first hand accounts of the social, economic and political conditions prevailing at the time.
The mass production of paper and innovations in transportation made letter writing into an effective way to communicate with family and friends as well as elevated it into an art form. It also became a way for children and young adults to learn how to write and to present their thoughts and ideas cogently.
Decline in Letter Writing
The advent of the telegraph and other modern means of communications in recent years, especially the e-mail, has made letter writing a less popular activity. Today, fewer and fewer people take the time to sit down and write letters to their loved ones. Letter Writing Day aims to change this. The holiday encourages people to hand write letters and send them to their loved ones the old fashioned way - through the post or mail!
How to Celebrate?
Write letters to your loved ones and friends. They will appreciate the effort you put in it and will love getting a handwritten note.
If you send out newsletters or cards for the holidays, maybe today is the day to add little handwritten letters or notes to them.
Did You Know…
…that until the mid-19th century, envelopes were all handmade? Because of this, envelopes were extremely expensive and most people just folded up their letters and sealed them with a wax seal.
***
The public safety officer came up to a large mob of people outside a department store and asked, "What's happening?"
A mall officer replied, "These people are waiting to get the new Barbie doll."
The public safety officer shook his head and muttered, "Who can resist a Barbie queue?"
***
Police in Tampa, Florida, raided and shut down a weekly $4-a-round mah-jongg game played by four 
elderly women. The Week asked its readers for titles of crime movies that could be made about this bust: Golden Girls, Interrupted The Lavender Hair Mob Indicting Miss Daisy No Country for Old Women The Social Security Network
***
Q: What kind of exercise do lazy 
people do?
A: Diddly-squats.
***
My doctor took one look at 
my gut and refused to believe that 
I work out. So I listed the exercises 
I do every day: jump to conclusions, climb the walls, drag my heels, 
push my luck, make mountains out of molehills, bend over backward, run around in circles, put my foot 
in my mouth, go over the edge, and beat around the bush.
***
My ten-month-old was sitting in her high chair, twisting and moving all over the place. My wife said to me, "Straighten her up."
I looked at my daughter and said, "What are you doing with your life? Do you want to be this way forever? It's time to grow up."
My wife hasn't asked me to do anything since.
***
We can't all live on a street with a pleasant name like Oak or Elm. Here are the least popular street names (that we hope don't exist):
• Drinkand Dr.
• Vicious Circle
• West 943,185th Street
• Psycho Path
• Peoples Ct.
• Nofriggin Way
***
I advertised the following item on our local radio program:
For sale: Small push-type lawn mower. Brand-new, $40. One person called and asked if the lawn mower was a single or double cylinder.
I told him, "It depends on how fast you walk!"
***

***

***

( B.T.W - I'm a Jumper )
***

***

***

***

***

***

***

***

***

***

***

***

***

sandrewn
3