October 1st 2023 - Holidays and Observances
(click on the day for details)
Observances (click on the day, BD, week or month for details)
Jimmy Carter's Birthday
~~~~~~~~~~~~~
Observances (click on the month for details)
Fun Observances
Balloons Around the World Day
Balloons Around The World is a made-up holiday that aims to spread cheer around the world. It is celebrated annually on October 1.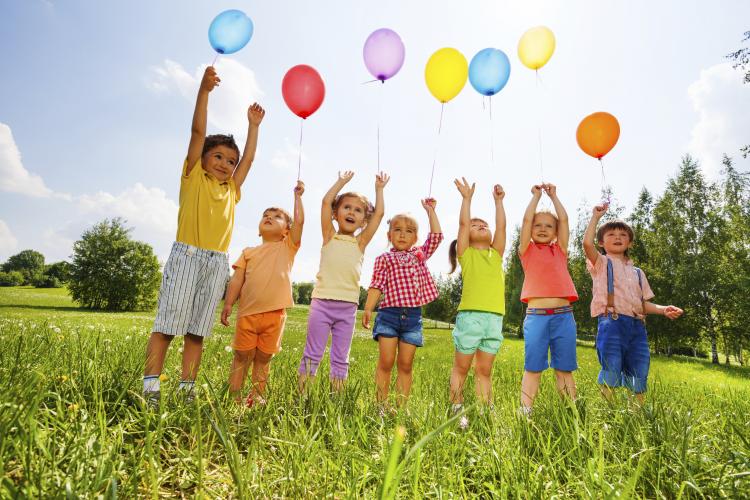 The unofficial holiday was created by Jeff Brown in 2000. The holiday encourages people to use balloons and the art of balloon twisting and decorating to bring smiles to the faces of those around them.
Animal Bladders
Balloons are bags, usually colorful and made of rubber or latex that can be filled with air or gases like Helium. Early balloons were made of animal bladders. While balloons are frequently used for decorative purposes, they can also be used for transportation, to gather atmospheric information, and by doctors to open up clogged arteries.
How to Celebrate?
Have a party and use balloons for decoration.

Learn how to make balloon animals and objects.

If you already know how to make balloon objects, make some and give out to random people on the street and see them smile.

What about taking that special one on a hot air balloon ride?
Did You Know…
…that rubber balloons were invented by scientist Michael Faraday in 1824?
***
"What are you doing?" asked my mother after I pressed several 
buttons on her microwave.
"Reheating these leftovers for two minutes at 80 percent."
"I didn't know you could do that."
"Sure. How do you reheat bacon?"
"Oh," she said, "that's two biscuits and a popcorn."
***
My friend forgot his laptop on the floor of my room. My grandma thought it was a scale.

Conclusion: My grandma weighs $950.
***
Take heed, scientists: Not every scientific advancement is Nobel Prize worthy. Some must lay claim to an Ig Nobel Prize, awarded by the Annals of Improbable Research magazine:
The Prize for Physiology went to the report "No Evidence of Contagious Yawning in the Red-Footed Tortoise."
The Prize for Medicine went to a study that demonstrates that people make better decisions about some kinds of things — but worse decisions about other kinds of things — when they have a strong urge to urinate.
The Prize for Biology went to the discovery that a particular kind of beetle mates with a particular kind of Australian beer bottle.
***
A husband and wife had been married for 60 years and had no 
secrets except for one: The woman kept in her closet a shoe box that 
she forbade her husband from ever opening. But when she was on her deathbed—and with her blessing—he opened the box and found a 
crocheted doll and $95,000 in cash.
"My mother told me that the secret to a happy marriage was to never 
argue," she explained.
"Instead, I should keep quiet and crochet a doll."
Her husband was touched. Only one doll was in the box—that meant she'd been angry with him only once in 60 years.
"But what about all this money?" he asked.
"Oh," she said, "that's the money 
I made from selling the dolls."
***

***

***

***

***

***

***

***

***

***

***

***

***

***

***

***

***

***

***

***

***

***

***

***

Finally something new I learned on the net today!!!!!!!!!!!!
***

***

***

***

sandrewn
Edited by sandrewn
1

1