October 7th 2023 - Holidays and Observances
(click on the day for details)
Observances (click on the day, BD, or week for details)
Albuquerque International Balloon Fiesta
International Day of Peaceful Communication
National Forgiveness & Happiness Day
Trinity Trinity and Beyond's Birthday
Fun Observances (2)
Frappé  Day
Whether you pronounce it with an emphasis on the accented e (frapay) or with a silent e (frap), we can all agree that the chilled and frothed coffee is yummy. Celebrate this beverage on October 7 or Frappé Day.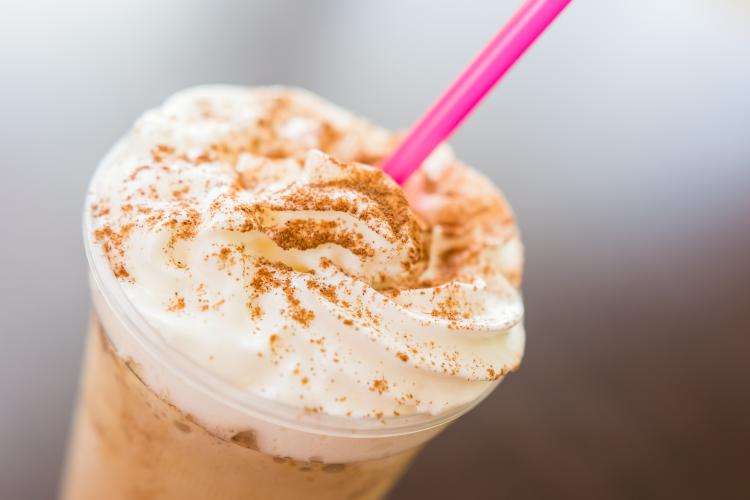 Made by blending instant coffee, milk and crushed ice, Frappés originated in Greece. According to popular lore, the drink was accidentally created by a distributor of Nestle products in the Greek city of Thessaloniki during the 1957 Thessaloniki International Fair. Today, the frappé is a popular coffee drink all over the world.
In the New England region of the United States, the term Frappe (pronounced as frap) refers to milkshakes. Many coffee shops offer Frappés in a variety of flavors and with or without coffee.
How to Celebrate?
Visit your favorite coffee shop and treat yourself to a frappé.
Start the day with making a frappé from scratch at home. Experiment with flavors - add chocolate to the drink or honey or maple syrup instead of sugar. Add ice cream to it to make it into a decadent dessert drink.
Did You Know…
…that the word frappé comes from the French word for beating or striking together?.
~~~~~~~~~~~~~~~~~
Card Making Day
Need a special way to tell your loved ones how much you care for them? Why not hand make a card for them on Card Making Day?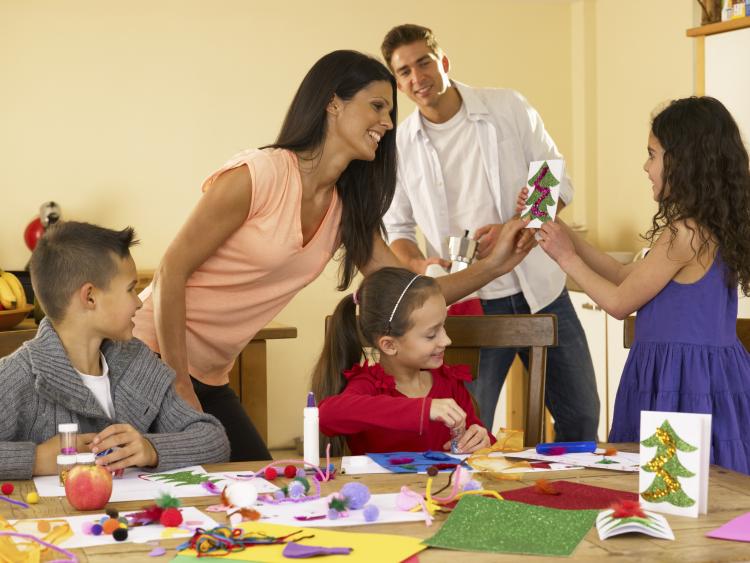 Celebrated annually on the first Saturday in October, the day first began in 2006 and was created by Paper Craft magazine as a way to encourage crafters to get a head start on the holiday season.
How to Celebrate?
Make a few handmade cards.

Get together with friends and family and have a craft party – create multiple cards and exchange them, so you will have several different unique cards to send to your family and friends during the holidays.
Did You Know…
…that the ancient Chinese used to exchange new year messages?
***
A woman called the Colorado State Division of Wildlife regarding a snake in her backyard. "Can you tell me what kind it is?" she asked.
"Can you describe it?" I asked.
"Yes," she said. "It's long and thin."
***
I spotted several pairs of men's Levi's at a garage sale. They were sizes 30, 31, and 32, but I was looking for size 33. So I asked the owner if he had a pair.
He shook his head. "I'm still wearing the 33s," he said. "Come back next year."
***
When my customer ordered 
iced tea, I asked, "Sweetened or 
unsweetened?"
Her answer: "What's the difference?"
***
Looking for a job? Here's one posted on Craigslist:
"$40K a Year to Attend Harvard University as Me."
Requirements include a 4.0 GPA in high school or a 3.5 GPA in college. Only males need apply, since, as the listing tells us, "I have a male name."
The lucky person tapped for the gig doesn't have to do much other than "attend all classes, pass all tests, 
and finish all assigned work while pretending you are me."
Don't worry about having to actually get into 
the Ivy League school:
"I've already taken care of that," he says.
***

***

***

***

***

***

***

***

***

***

***

***

***

***

***

***

***

***

***

***

***

***

***

***

***

***

sandrewn
2