Join For Free and Get Notified of New Chapters!

Are you enjoying a great story and want to get an alert or email when a new chapter is posted? Join now for free and follow your favorite stories and authors!  You can even choose to get daily or weekly digest emails instead of getting flooded with an email for each story you follow. 

 
There are currently no reviews.
Quentin Noel is a nobody; a closeted senior whose only wish is to peacefully survive his final semester of high school, unbothered by anyone. But his quiet life takes a sudden turn, when a strange lady gifts him a parchment paper that can make anyone fall in love with him, simply by writing their name.
A list of secret crushes, unexpected kisses, and loads of unplanned 'naughty' action— is this all a curse, or a blessing in disguise? You decide! 
Copyright © 2022 Ken; All Rights Reserved.
Author

01/03/2022

(Updated: 04/23/2022)

17,054 Words
6,350 Views
76 Comments
Story Recommendations (1 member)
Action Packed

0

Addictive/Pacing

0

Characters

1

Chills

0

Cliffhanger

0

Compelling

0

Feel-Good

1

Humor

0

Smoldering

0

Tearjerker

0

Unique

0

World Building

0
---
1
Story Cover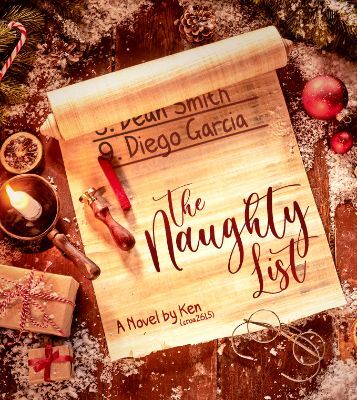 User Feedback
Newsletter

You probably have a crazy and hectic schedule and find it hard to keep up with everything going on.  We get it, because we feel it too.  Signing up here is a great way to keep in touch and find something relaxing to read when you get a few moments to spare.

Sign Up