November 10th 2023 - Holidays and Observances
(click on the day for details)
Observances (click on the day, BD, or week for details)
National DTC (Direct-To-Consumer) Friday
World Science Day for Peace and Development
Mackenzie Foy's Birthday
Gage Deon Halterman's Birthday
Fun Observances (2)
Forget Me Not Day
November 10 is Forget Me Not Day. All of us have people in our lives that we care about but are bad about keeping in touch with.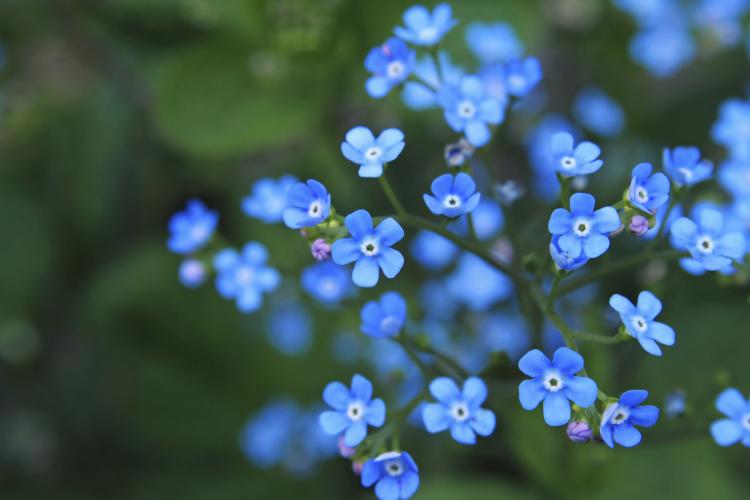 Forget Me Not Day is an unofficial holiday that encourages people to try and reconnect with all those they may not be in touch with anymore.
It is not clear who created this holiday, which is also called National Forget Me Not Day in the U.S.
Alzheimer's Association
In New Zealand, a similar holiday called Forget Me Not Days has been observed on June 5 and 6 every year since 2003. Started by two bank insurances as a way to fun raise for the Alzheimer's Association.
How to Celebrate?
Try and contact your long lost friends on social media websites and get talking with them.
Send them a note saying that even though you haven't been in touch you still miss them and care about them.
Send forget me not flowers to your loved ones as a way to tell them how much they mean to you.
Did You Know…
…that in some cultures, forget-me-not flowers are used to remember those who die in a war?
~~~~~~~~~~
Vanilla Cupcake Day
November 10 is Vanilla Cupcake Day, an annual excuse to bake and consume copious amounts of the delicious dessert.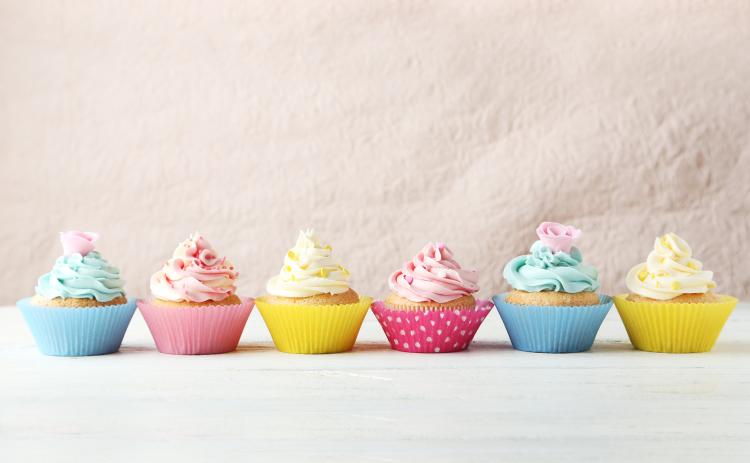 The unofficial holiday is also known as National Vanilla Cupcake Day in the United States.
Fairy Cakes
Vanilla cupcakes are single serving cakes that are made by adding vanilla essence or extract to the cake batter and to the icing or any topping. Thought to have been invented in the US, cupcakes got their name from being baked in cup-shaped molds. In the United Kingdom, they are known as fairy cakes, while in some parts of Australia, cupcakes are called patty cakes.
Second Most Expensive Spice
A native plant of Mexico, vanilla is a flavor that is extracted from the seed pods of the Vanilla orchid. Considered to be one of the most expensive spices in the world, second only to saffron, it was first cultivated by the Totonac people on Mexico's eastern coast. The spice was then introduced to Europe by the Spanish in the 16th century by Spaniard, Hernán Cortés, who is also credited for bringing chocolate to Europe. Rumor has it, that it was Thomas Jefferson who brought vanilla from France to America in the late 1800s after he was treated to vanilla flavored ice cream in Paris.
Until late 19th century, Mexico produced almost all of the world's vanilla. Today, however, it only produces about 10% of the total world production of the spice. Madagascar and Indonesia now produce the bulk of the world's vanilla.
Plain Vanilla
Despite the expense associated with it, vanilla is one of the most sought-after flavors in the world. Today, it is used in a variety of food items, including cakes, ice creams, and drinks; and products like perfumes and candles, even though it is considered to be one of the plainest flavor available – the term plain vanilla is often used to refer to things that are very basic and ordinary.
How to Celebrate?
Bust out your baking supplies and back some delicious vanilla cupcakes. Don't forget to share with family, friends, and co-workers.
Prefer chocolate instead? Just wait for 11 months, and you'll be able to celebrate Chocolate Cupcake Day on October 18.
Did You Know…
...that vanilla is the only fruit-bearing and edible orchid in the world?
***
Teacher: "Kids, what does the chicken give you?"
Student: "Meat!"
Teacher: "Very good! Now what does the pig give you?"
Student: "Bacon!"
Teacher: "Great! And what does the fat cow give you?"
Student: "Homework!"
***
A child asked his father, "How were people born?"
So his father said, "Adam and Eve made babies, then their babies became adults and made babies, and so on."
The child then went to his mother, asked her the same question and she told him, "We were monkeys then we evolved to become like we are now."
The child ran back to his father and said, "You lied to me!"
His father replied, "No, your mom was talking about her side of the family."
***
Teacher: "If I gave you 2 cats and another 2 cats and another 2, how many would you have?"
Johnny: "Seven."
Teacher: "No, listen carefully... If I gave you two cats, and another two cats and another two, how many would you have?"
Johnny: "Seven."
Teacher: "Let me put it to you differently. If I gave you two apples, and another two apples and another two, how many would you have?"
Johnny: "Six."
Teacher: "Good. Now if I gave you two cats, and another two cats and another two, how many would you have?"
Johnny: "Seven!"
Teacher: "Johnny, where in the heck do you get seven from?!"
Johnny: "Because I've already got a freaking cat!"
***
A woman in her seventies, cooking Thanksgiving dinner for the first time, called Butterball for help because her mother said she was tired of cooking and it was time her daughter learned how to prepare the Thanksgiving meal.
***

Does being chased by a chicken with its' head chopped off count?
Just a note, I refused to eat it or any of the left overs.
***

***

***

***

***

***

***

***

***

***

***

***

***

***

***

***

***

***

***

***

***

***

***

sandrewn
1

1