Join For Free and Get Notified of New Chapters!

Are you enjoying a great story and want to get an alert or email when a new chapter is posted? Join now for free and follow your favorite stories and authors!  You can even choose to get daily or weekly digest emails instead of getting flooded with an email for each story you follow. 

 
Our Little Darlings (Revised)
There are currently no reviews.
The streets are empty; children sleep snuggly and safely in their beds. Parents are watching the latest episode of Chicago Fire, but Gavin is skateboarding alone, heading for Wickham Bridge. The local meet up spot, where junkies hang out hoping to shoot up, and individuals with darker motives prowl, waiting in the shadows. Gavin knows who is waiting. He must make a decision. Will it be good or bad?
Visit my website or sign up for my mailing list to ensure you don't miss any fun future updates.
This story deals with some taboo subjects.
Copyright © 2022 D.K. Daniels; All Rights Reserved.
Author

01/17/2022

(Updated: 01/17/2022)

2,130 Words
1,097 Views
5 Comments
Story Recommendations
Action Packed

0

Addictive/Pacing

0

Characters

0

Chills

0

Cliffhanger

0

Compelling

0

Feel-Good

0

Humor

0

Smoldering

0

Tearjerker

0

Unique

0

World Building

0
---
2
Story Cover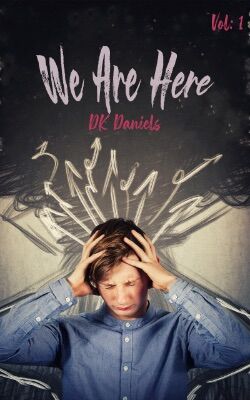 User Feedback
There are no reviews to display.
Newsletter

You probably have a crazy and hectic schedule and find it hard to keep up with everything going on.  We get it, because we feel it too.  Signing up here is a great way to keep in touch and find something relaxing to read when you get a few moments to spare.

Sign Up