Join For Free and Get Notified of New Chapters!

Are you enjoying a great story and want to get an alert or email when a new chapter is posted? Join now for free and follow your favorite stories and authors!  You can even choose to get daily or weekly digest emails instead of getting flooded with an email for each story you follow. 

 

Galaxian Battle Wars
There are currently no reviews.
Four prestigious all-boys schools and four couples, one pair representing each school, on one giant majestic campus and read as their individual stories and destinies unfold before each other and intertwine.
Genre : Action, Adventure, Angst, Comedy, Crossover, Dark, Drama, Family, Fantasy, Fluff, Friendship, Horror, Mystery, Parody, Poetry, Romance, School Life, Sci-Fi, Slice of life, Songfic, Spiritual, Supernatural, Suspense, Tragedy, War, Military
Rating: Possibly 18+, but undecided, in the long run, if so, here and those would be left far into the story, too, if so? Also possible incest, rape and suicide, if not overtly in the 18+.
Copyright © 2020 The Sapphire Lion; All Rights Reserved.
Author

07/27/2020

(Updated: 07/27/2020)

8,789 Words
1,299 Views
0 Comments
Story Recommendations
Action Packed

0

Addictive/Pacing

0

Characters

0

Chills

0

Cliffhanger

0

Compelling

0

Feel-Good

0

Humor

0

Smoldering

0

Tearjerker

0

Unique

0

World Building

0
---
1
Story Cover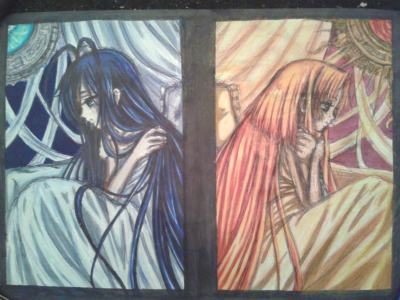 User Feedback
Newsletter

You probably have a crazy and hectic schedule and find it hard to keep up with everything going on.  We get it, because we feel it too.  Signing up here is a great way to keep in touch and find something relaxing to read when you get a few moments to spare.

Sign Up