Join For Free and Get Notified of New Chapters!

Are you enjoying a great story and want to get an alert or email when a new chapter is posted? Join now for free and follow your favorite stories and authors!  You can even choose to get daily or weekly digest emails instead of getting flooded with an email for each story you follow. 

 

Dominion Cat
There are currently no reviews.
All this one ever wanted was to be left to his cooking. A born hunter, Sinjaro is known in the ruined fort of Eagle's Strand as one of the best cooks around. But when he is attacked by a werewolf on a hunt, his life changes.
A year later, he is finally returning home from the hunt, a successful hunter. Unfortunately, Sinjaro is about to be caught in another hunt, one that could change the fate of Nirn itself
This story is set during the events of the Elder Scrolls Online, and contains spoilers for many of the quests in that game. Reader discretion is advised.
This story will also contain scenes of sex between anthropomorphic cats. If that is offensive to you, I urge you to avoid this story.
I will also try to upload pictures of Sinjaro as time allows.
Copyright © 2020 Yeoldebard; All Rights Reserved.
Author

02/19/2020

(Updated: 02/23/2020)

10,538 Words
1,703 Views
2 Comments
Story Recommendations
Action Packed

0

Addictive/Pacing

0

Characters

0

Chills

0

Cliffhanger

0

Compelling

0

Feel-Good

0

Humor

0

Smoldering

0

Tearjerker

0

Unique

0

World Building

0
---
1
Story Cover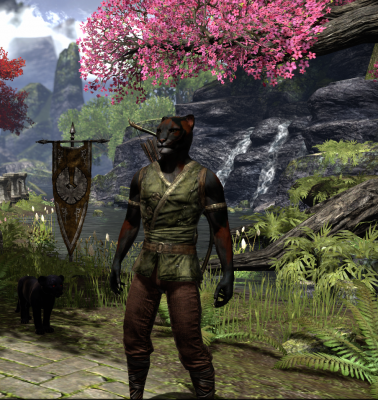 User Feedback
Newsletter

You probably have a crazy and hectic schedule and find it hard to keep up with everything going on.  We get it, because we feel it too.  Signing up here is a great way to keep in touch and find something relaxing to read when you get a few moments to spare.

Sign Up