December 1st 2022 - Holidays and Observances
(click on the day for details)
Observances (click on the day or week for details)
Bifocals at the Monitor Liberation Day
Indigenous Faith Day in Arunachal Pradesh
National Package Protection Day
National Women Support Women Day
Rockefeller Center Christmas Tree Lighting
State Inauguration Day in Nagaland
Nicholas James Muscarella's Birthday
Observances (click on the month for details)
Fun Observances
Eat a Red Apple Day
December 1 is Eat a Red Apple Day, an unofficial holiday that celebrates one of the healthiest fruits available in nature's pantry.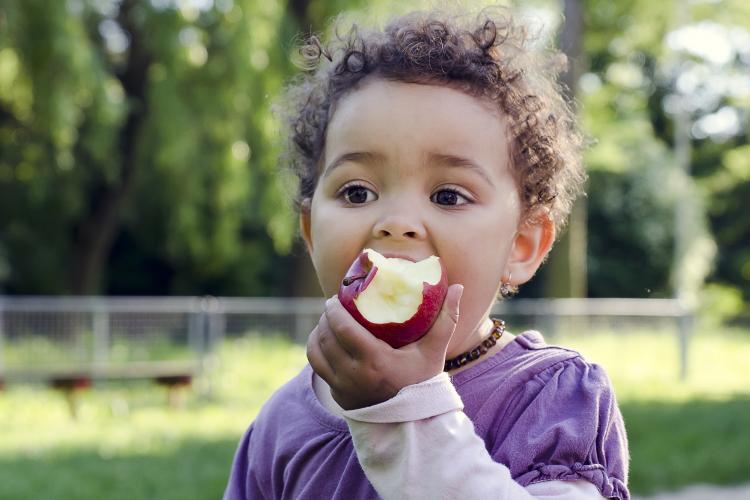 One of the oldest fruits to be grown and consumed by humans, apples are thought to be native to the Central Asian region. Today, about 10,000 types of apples are grown all over the world.
Apples can come in a variety of colors, though the most common are red and green or golden apples.
Full of Nutrition
Apples are some of the healthiest fruits known to man. They are very low in calories, have high amounts of fiber and Vitamin C and their skin is full of antioxidants. They are thought to have bad cholesterol reducing properties and can help lower the risk of certain types of cancer.
How to Celebrate?
With lots of red apples of course! Have caramelized apples with your french toast or pancakes. Have an apple and walnut salad for lunch and pork chops with apples for dinner. And don't forget the apple pie for dessert!
Did You Know…
…that apples from trees that grow from apple seeds tend to be very sour and bitter? Sweet apple trees are grown by grafting.
***
Q: What do computers eat for a snack?
A: Microchips!
***
I named my hard drive "dat ass," so once a month my computer asks if I want to "back dat ass up."
***
Q: What did the computer do at lunchtime?
A: Had a byte!
***
Q: What starts with E, ends with E, and has only 1 letter in it?
A: Envelope.
***
Instead of "the John," I call my toilet "the Jim." That way it sounds better when I say I go to the Jim first thing every morning.
***
Q: What is the difference between snowmen and snowwomen?
A: Snowballs.
***
I never wanted to believe that my Dad was stealing from his job as a road worker. But when I got home, all the signs were there.
***
Why is it that your nose runs, but your feet smell?
***
If the right side of the brain controls the left side of the body, then lefties are the only ones in their right mind.
***
When I lost my rifle, the Army charged me $85.
That's why in the Navy, the captain goes down with the ship.
***

***

***

***

***

***

***

***

***

***

***

***

***

***

***

***

***

sandrewn
1

2