October 17th 2023 - Holidays and Observances
(click on the day for details)
Observances (click on the day, BD, or week for details)
National Clean Your Virtual Desktop Day
Fun Observances
   Wear Something Gaudy  Day
On October 17 is Wear Something Gaudy Day. Celebrate this unofficial holiday by wearing everything flashy, loud and gaudy in your wardrobe!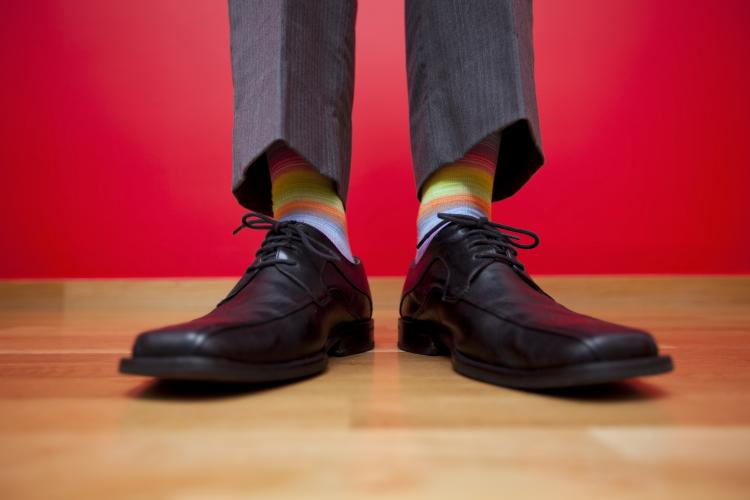 It is believed that a Larry Dallas, a character in the American comedy show Three's Company made up this bright and loud holiday. The show aired between 1977 and 1984 and follows the lives of three roommates in Santa Monica, California.
The word gaudy is used to refer to things that are bright and flashy and usually tasteless and tacky.
How to Celebrate?
Wear something gaudy. Have a neon pink shirt? Pair it with bright neon green pants. Accessorize with more colorful jewelry and you are all set to celebrate this fun and colorful holiday.
Own a bedazzler? Bedazzle your own outfit and shine throughout the day. Also plus point, if you bedazzled a sweater, you could reuse it on Ugly Sweater Day during the holidays.
Did You Know…
…that contrary to popular belief, the term gaudy does not come from the Spanish architect Antonio Gaudi? Etymologists have traced the usage of the word to the 16th century, well before Gaudi's time. At that time, the word was used to refer trickery.
***
After i-messaging back and forth with my wife, I jokingly commanded Siri to pass along this message: "You need to get back to work now; you have a husband to support."
Here's what Siri sent: "You need 
to get back to work now; you have 
a has-been to support."
***
I gave my father $100 and said, "Buy yourself something that will make your life easier."
So he went out and bought a present for my mother.
***
My sister decided to go on a diet, and that first evening she phoned me. I could tell her mouth was full, so I asked her what she was eating.
"A cupcake," she mumbled. "I just got on the scale, and it read 149 1/2 pounds. I decided that was no place to start a diet, so I'm rounding it off to 150."
***
My mother was away all weekend at a business conference. During a break, she decided to call home collect. My six-year-old brother picked up the phone and heard a stranger's voice say, "We have a Marcia on the line. Will you accept the charges?"

Frantic, he dropped the receiver and came charging outside screaming, "Dad! They've got Mom! And they want money!"
***
I tried to explain to a client why I couldn't help him with a project that was written in a program code that I didn't know.
"Let's say you're asking me to write something in a specific language. Now, I'm fluent in English and Spanish, but your project is in Chinese. Since 
I don't understand Chinese, I'm not your best option. You need someone who is fluent in this specific language. See?"
He said he did and thanked me.
The next morning, I got a call from another developer asking,
"Why is 
So-and-So asking us if we're fluent 
in Chinese?"
***

***

***

***

***

***

***

***

***

***

***

***

***

***

***

***

***

***

***

***

***

***

***

***

***

sandrewn
Edited by sandrewn
1