October 19th 2023 - Holidays and Observances
(click on the day for details)
Christian feast day:
Constitution Day, in honor of the country's independence (self-governing in free association with New Zealand) in 1974. (Niue)
Observances (click on the day, BD, or week for details)
International Credit Union Day
National Get Smart About Credit Day
World Pediatric Bone and Joint Day
HappyBirthdayCalvin's Birthday
***
I answered a 911 call at our emergency dispatch center from a woman who said her water broke.

"Stay calm," I advised. "Now, how far apart are your contractions?"

"No contractions," she said breathlessly. "But my basement is flooding fast."
***
A motorist was driving down a rural dirt road when he came upon a stream. He called out to a man walking by, "Do you think I can drive my car through the stream?"

"I suppose you can," said the man.

So the driver started across, but within seconds, his car sank, and he barely escaped with his life.

"You lied to me!" the driver screamed at the passerby. "That stream is at least ten feet deep!"

"That's funny. It only reaches up to the middle of the ducks."
***
Once there was a guy named Bill who wanted a horse. On Craigslist, Bill saw a Christian horse so he went to check it out. When Bill got to the ranch, the horse's owner said "It's easy to ride him. Just say 'praise the Lord' to make him go, and 'amen' to make him stop."
Bill got on the horse and said "praise the Lord." the horse started to walk. "Praise the Lord, praise the Lord, praise the Lord" and the horse is running.
Now Bill sees the cliff and says: "AMEN."
The horse stops and Bill says: "Whew! Praise the lord!"
***
None of my grandsons share my corny sense of humor. When the family is eating lasagna, I say, "Lean over your plate, boys. You'll get 
less-on-ya."
I say to the ten-year-old, "Don't yell through the screen; you'll strain your voice."
And when I took another grandson to the zoo, I asked, "Do you know why that snake's not pressed against the glass? He doesn't want to be a windshield viper."
They'll probably laugh later.
***

***

***

***

***

***
Here's a classic bar joke: a centaur walks into a bar, the bartender says, "Hey, how's the throat?"
The centaur replies, "My throat isn't horse but my legs are."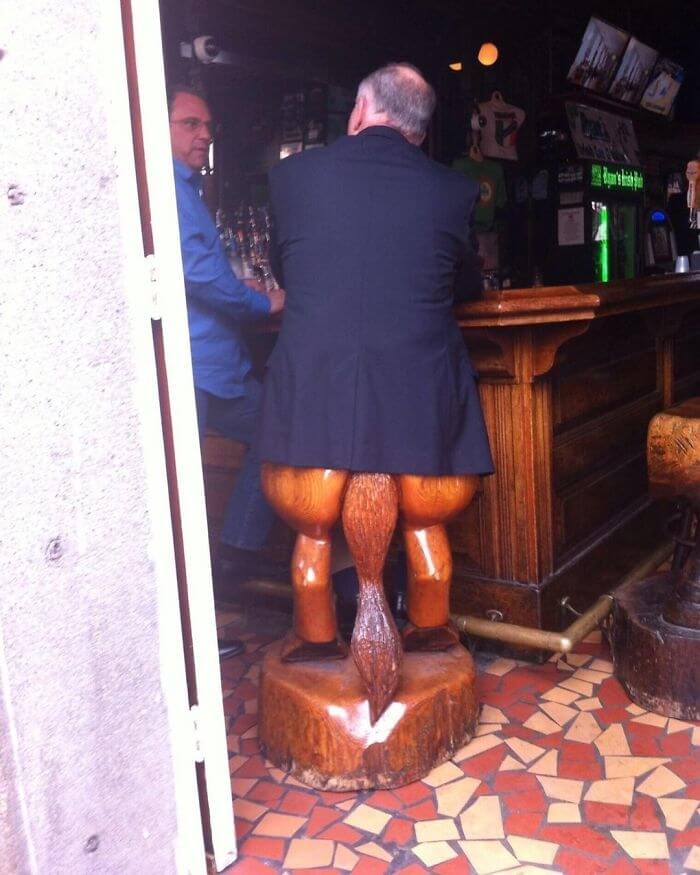 ***

***

***

***

***

***

***

***

***

***

***

***

***

***

***

***

sandrewn
Edited by sandrewn
2