Escaping Kherson, a novella
Denys, a journalist, drifts through his days sad and desperately alone. By a stroke of unexpected chance, a runaway appears in his life. However, teenage Theo carries a lot of anger in him, and his feelings of loss are just as palpable as Denys'.
Yet, perhaps – somehow – man and boy can help fix what's broken in the other. That is, if they're able to survive what the Russians have planned for their city.
Copyright © 2023 AC Benus; All Rights Reserved.
Signature Author

02/09/2023

(Updated: 03/18/2023)

25,160 Words
4,773 Views
59 Comments
Story Recommendations (1 member)
Action Packed

1

Addictive/Pacing

1

Characters

1

Chills

1

Cliffhanger

1

Compelling

1

Feel-Good

1

Humor

1

Smoldering

1

Tearjerker

1

Unique

1

World Building

0
---
1

4
Story Cover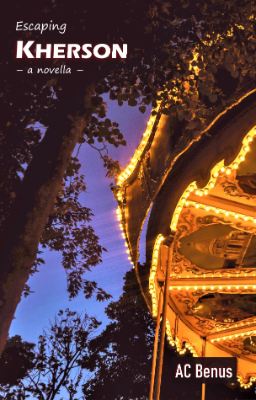 Newsletter

You probably have a crazy and hectic schedule and find it hard to keep up with everything going on.  We get it, because we feel it too.  Signing up here is a great way to keep in touch and find something relaxing to read when you get a few moments to spare.

Sign Up