Stories posted in this category are works of fiction. Names, places, characters, events, and incidents are created by the authors' imaginations or are used fictitiously. Any resemblances to actual persons (living or dead), organizations, companies, events, or locales are entirely coincidental. Note: While authors are asked to place warnings on their stories for some moderated content, everyone has different thresholds, and it is your responsibility as a reader to avoid stories or stop reading if something bothers you. 
GFD: Children Of Sunset - 10. Children Of Sunset 10
---
"GFD: Children Of Sunset 10"
---
"Ain't y'all got a bit of sense?" Colby told the other too. "Does he look like he came out here to hurt anybody?"
With a smirk, his friend, Tucker says, "I don't know. He looks awfully dangerous with that big ol' stick he been shaking my way."
I took another step back away from all of them, wonderin' if they was surely looking to do me in at the slightest twitch. But Colby was quick to step in between us and make it known that he wasn't gonna have none of that. I know you know better than that. Quit movin' on the kid. Can't you see you're scaring him?"
With a shaky voice, I said, "I ain't scared of you none. Honest..." Not that a single one of them was buying what I was selling in that moment.
Colby turned back around to face me, and in a calm voice, he says, "You shouldn't have come out here, Deacon..."
I'd be a lie if I said that it didn't strike my heart like a hammer to hear him say that to me, face to face...but I didn't want it to show on my face. "I thought you was gonna come back whenever I lit the fire for ya. When you didn't come around, I thought...I figured..." I know that there were two other boys standing right there, listening to every word...and I had enough shame in me to not blabber too much about it...but I wanted Colby to know how I felt about it all. "...I didn't know if you was coming back or not at all." I said, bashfully looking down at the dirt beneath my feet. "I reckon...I'd miss you something awful if you didn't come around no more."
Tucker began to giggle quietly to himself, while that Ahote character just folded his legs and sat down on the ground without much expression to him at all. It sure made me feel all full of mud to have them hear me say them words out loud, but I wanted Colby to hear them most of all. Whether they was eavesdropping or not. It ain't like I was trying to bully him into feeling a certain way about me...I just wanted him to know that every moment he spends way out here in the middle of these woods...in the darkness...I was thinking about him. Craving just another few minutes of being at his side, hearing his voice, seeing is smile. He brought this sort of sunshine joy to my life like ain't nobody ever done for me before. Why not tell him? Why not let him know before the good Lord above that I can't scratch him out of my head. not for more than a few short moments a day. And when I do...I feel mighty bad for it.
No way. I want him to know.
I NEED him to know, God bless it!
This time, it looked like it was time for Colby to show a touch of shyness. He let out a heavy sigh and tried to hide his eyes from me from the downward tilt of his hat. "It ain't like I wasn't never coming back, Deke. I was just...taking my time, I s'pose." Ok...so maybe that healed me up some. Especially when he looked back up at me and gave me that devilish smirk that always got my heart to fluttering and banging around like nobody's business. "I couldn't stay away too long. You know how much I like to look you over..."
Just as he was saying it, I saw Tucker hurry forward and grab Colby by the arm and pull him back a step or two. "What are you doing, Colby? You know we can't be getting all tangled up with the likes of him."
"Deacon's my friend, Tuck! I just happened across him one night while coming back home, is all..." Colby responded.
"I'm willing to bet my last coin that you ain't 'happened across' nobody. Not no boy like that! You was seeking him out!"
"Awww, hush up. I done seen you seek many a gal out whenever we got into a new town before."
"Mayhap so..." Tucker said. "But I don't bring none of them home with me!" Tucker gave me a brief look, face frowned up like he had a mouthful of salt. "This boy says he's the son of the sheriff, Colby. The SHERIFF! Have you gone wrong in the head or what?"
"Quiet down!"
"Don't you tell me to be quiet!" Tucker, demanded. Then he looked over at me and said, "How did you even manage to find us, boy? You been tracking us?"
Still holding my stick up, I said, "I ain't been tracking nobody! I was just searching these woods because Colby told me y'all was living out here. I thought I'd travel out and come see."
Tucker took of his hat and covered his face with his hand. "You told him where we was holed up, Colby??? C'mon, man!"
They began to argue a bit, back and forth, and that's when I heard the Indian boy say something that I didn't quite understand at all. "What was that?" I asked. "What did he say?"
Tucker sneered, "Does it look like I speak 'savage' to you?"
Colby was quick to say, "What did I tell you 'bout calling him that? He prolly got more brains in his head than you do."
"Whatever. You need to make this right, Colby. Or you need to step back and let me and Ahote do it for ya. Otherwise...we're gonna end up running for the next horizon before we get our fill of these townsfolk." That's when Tucker leaned closer to him and said, "You want that? Starving out there again, hoping to find ourselves enough shadows to sleep under during the day while we wait to start 'thirsting' for the next mistake? Do you know how far away the next town is away from here? Because we sure don't."
I couldn't right tell why this Tucker fella seemed to have his britches so bunched up over me just showing my face way out here, but I didn't like it much. It ain't like I came to see him, no way.
It was the fog of sadness that seemed to start weighing my sweet Colby down that got to me the most. To hell with both of his friends...I just wanted to get another peek at my angel in the flesh again. Call it selfish...but Colby makes 'selfish' a good thing. A righteous thing.
When he turned to look at me again, it was almost as if my young heart had been cleaved straight up the middle. "I'm sorry, Deke. But you really shouldn't be out this way. It ain't safe for you. Not in these parts. Not at this time of night."
Dropping my head down even lower than before, I quietly told him, "I wasn't intending to cause you no trouble, Colby. I can...I can hop back on my horse and head home if...if that's what you want. I was really just checking in to make sure you was ok. I didn't know that I was intruding on much of anything." Looking over at Tucker, some of his aggression made a strange kinda sense. Tucker was awful pretty too. So was Ahote. I reckon that they had to find each other somehow, probably at a distance. Maybe I was the one stone that didn't fit in the wall in this here situation.
"No. Deke, don't think...hold on a moment." Colby said, his sweet voice pleading for me to stay for a spell. "Come on. Walk with me for a little bit. You and me can work this out."
"You certain?" I asked, looking back over at his two friends again. "I ain't trying to make myself no 'unwanted guest' or nothin'..."
"Listen at you. Hehehe!" Colby said as he walked up to take a hold of m hand. His palm was so gentle in mine. So smooth. Made me feel rough in comparison, working on house and farm chores all day. Lord bless...what he must think of me. "You're about as welcome as early morning sunshine, far as I can figure." And he gave me the most boyish kiss on the cheek that I ever felt. I blushed so hard that I found myself having to giggle out loud to express the excess joy that I couldn't hold inside from the impact. My whole body got to trembling, and with the slightest of tugs, he led me further towards the woods where I reckon that we could be alone for a while. I can't say that I've ever been more enchanted by another person before.
Something about Colby makes everything that I always felt was so wrong and so confusing and so embarrassing about myself...suddenly feel so right.
As we got further away from Tucker and Ahote, I said, "I don't think your buddies like me too much. They must think the worst...me just showing up, uninvited, like this..."
"Don't you go worrying yourself about Tucker. He seems like a mean ol' rattlesnake, but he's a church mouse at best. And Ahote doesn't talk much, on a count as it's hard for us to communicate. But, language aside, we find enough understanding of one another to know that he's a good fella. And a strong friend to have on your side when you need him. Just like Tucker and me...he's just trying to survive out here. I reckon times get hard for all of us, every now and then."
It's a strange thing, how my mind seems to go completely blank when Colby talks to me...and yet, I can still catch each and every single word that he chooses to bless me with. Every word is gospel to me...and I thoroughly enjoy them all.
"So...y'all just live out here? By yourselves?" I asked. "Where's your folks?"
"My folks?" He said, looking up at the stars. "Gone. Been gone for quite some time now, I reckon. Who knows?"
"Well...you don't know?"
"I wasn't around when they passed. I haven't been back that way in years." Colby said.
A touch confused, I asked, "How many years?"
With a sigh, he just said, "Enough years to know they ain't around no more. That's for certain." Then he smiled at me. "You've got a lot of questions tonight. More than usual."
"Sorry. I ain't mean nothing by it. Just curious, is all." I said. "Can't say that I ever met another fella like you before. Can't blame me for being a little anxious to know more."
Even in the dark, Colby's blush was evident. Made him look even prettier than he did a few minutes ago. He definitely knows how to make my heart flip with that knowing smile of his. "What happens if you find out something about me that, maybe, you don't wanna know, Deke?"
"Can't imagine there's much that can fall into that category. I'm pretty confident in saying that...I might be looking forward to knowing it all. At least...someday." I could feel myself getting nervous, with a whole tantrum's worth of infatuated shivers running through me like a stampede of horses as we walked further into the forest. And the feeling only got worse as his eyes met mine for a brief moment, forcing me to turn away. He makes me feel awfully bashful when he looks at me like that. But I managed to turn back to face him while trying to beat the silence that was building up between us. "You know, Colby...I can't quite figure how you make your eyes sparkle and glow like that in the dark. How do you manage to..." He cut me off, right in the middle of talking, by quickly lunging forward to kiss me on the lips. I didn't mean to gasp from the shock of it all, but it turns out that I couldn't help myself.
It only lasted for a short time, and before I was truly able to appreciate it...in the blink of an eye, it was over. I got to wiggling so bad on the inside that I nearly forgot my manners and thought to turn my growing hardness off to the side, so as not to offend him with it. I was a bit humiliated, sure...but my body don't lie half as good as my face can.
I was stuck for words, but as Colby stepped closer to me, the palm of his hand went up to my cheek and caressed it softly. I about fell all to pieces, right then and there. I started to giggle out loud to myself, seeing as it was the only way I could find to express this tingly sensation, this raw emotion, that I was feeling in my gut while my heart began to beat all awkward and out of control. He looked me dead in the eye, and this time he wasn't looking to surprise me with a kiss. He leaned in slowly, and he tilted his head to the side while taking my hat off. I didn't know what to do with myself. I didn't know where to run off to. I couldn't even tell you if I was really ready for any of this. But...as Colby's face came closer to mine, it was like some sort of graceful instinct took over...and I felt my eyes closing all on their own as I tilted my head the other way and waited for his lips and mine to collide in the most sensual way.
They were so soft. A subtle pressure locking them up against my mouth. I could feel his breath on my cheek. His nose lightly brushing against my own. The world began to spin at three times its normal speed, and it felt as though the dirt below was being snatched right out from beneath my feet. I was a little embarrassed when I heard myself whimper in his embrace. I kept telling myself that this ain't the way a boy is supposed to act around another boy. This was supposed to feel wrong, and silly, and...unworthy of the Sheriff's son. But I couldn't help myself. I couldn't stop. I had to lean back against one of the trees just to keep my knees from buckling and sending us both dumping down in the dust!
I ain't never kiss anyone for this long before. It's pretty intense. With every second, it gets better and better. I wasn't sure if I'd be any good at kissing anybody like this...but everything felt so natural. So right. I put my hands on the top of his shoulders, and whenever his head went one way, my went the other. It was almost like we were thinking with the same mind. Colby put his hands on my hips, and he began to kiss me even deeper than before. But I have to confess that I got a little scared when I first felt the tip of his tongue move past my open lips. A strange sensation, but a good one. It got me so fired up that I felt my darn knees dipping again, whimpering with an even higher pitch as I did my best to just open myself up to it and let it happen. I could feel him in my mouth. Nothing nasty about it at all. In fact, he pretty much coaxed my tongue forward to do the same to him. Again, I wasn't quite sure how all of this was supposed to work, but Colby was so close and so pretty...my body just got itself into a space where it knew what to do. Slow and gentle like. My tongue and Colby's tongue...sliding up against one another...feeling warm, and wet, and naughty. It caused all of time to stand still. All of the noises in them woods ceased to exist while our lips touched with the kind of passion that would have me waking up sticky back home in bed. I even let my hands tangle themselves up in the soft strands of his longish hair, my thumbs lightly...lovingly...rubbing back and forth over the top of his ears. And it was then that I felt his right hand move off of my hip...and reach down for the front of my pants.
I stiffened up immediately. Ain't nobody touch me down there except for me. Not since Momma used to give me my evening bath. I held my breath, almost jerking back away from him on instinct...but his kiss was too soothing and too good for me to detach from it. I blushed furiously as his hand came into contact with me. Was I being obscene? All hard and poking out like this? He's gotta feel it. I know he does.
With another gasp, my eyes opened up and our lips parted ways. A heavy need to apologize started to bubble up in the back of my throat, but Colby didn't seem to be too offended by my nasty little display down there. In fact, he moaned deeply and gave it a few good rubs, gripping it with his long fingers and moving his head down to suckle gently on the side of my neck. Lord BLESS...yes! That was the spot right there! Right where his lips was kissing me. Right in the curve where my neck meets my collar bone. You know how you can scratch a dog behind the ear and his foot gets to patting and shaking like the spirit got a hold of him? That's exactly what it felt like! Between his kiss on my neck, and him grabbing hold of my sex parts...I felt like I was about to pass right out.
I couldn't believe that I was letting him do this. But I'll be damned if I ever tell him to stop. I just wrapped my arms around his neck and buried my nose in his hair while he gave me a decent stroke. And I breathlessly whispered his name...wondering exactly what might come next if we kept this up for much longer.
Because...truth be told...I don't think I can keep this up for much longer at all.
---
Thanks soooo much for reading, and for all of your feedback and support! And be sure to grab a copy of the new eBooks at the

COMICALITY EBOOK SECTION

link!!! More ebooks being posted every month! So keep an eye out!

HAPPY ANNIVERSARY SHACK FANS!!! IT'S BEEN QUITE A RIDE, HASN'T IT?

Copyright © 2017 Comicality; All Rights Reserved.
6

10
Stories posted in this category are works of fiction. Names, places, characters, events, and incidents are created by the authors' imaginations or are used fictitiously. Any resemblances to actual persons (living or dead), organizations, companies, events, or locales are entirely coincidental. Note: While authors are asked to place warnings on their stories for some moderated content, everyone has different thresholds, and it is your responsibility as a reader to avoid stories or stop reading if something bothers you. 
Story Discussion Topic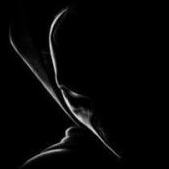 Open Club · 167 members · Last active
A fan club for Comicality to chat about his stories
---
You are not currently following this story. Be sure to follow to keep up to date with new chapters.
Chapter Comments
Newsletter

You probably have a crazy and hectic schedule and find it hard to keep up with everything going on.  We get it, because we feel it too.  Signing up here is a great way to keep in touch and find something relaxing to read when you get a few moments to spare.

Sign Up