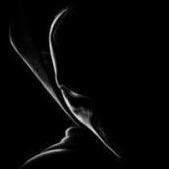 About This Club
A fan club for Comicality to chat about his stories
---
What's new in this club

I am soooo addicted to this story! Waiting on pins and needles for Book 9, chap 50, and hopefully Book 10. 🥰 swoon Any chance the story will continue? I'm not above begging, hehe 😁

@Comicality A little something from "A Million Little Things". I definitely gotta watch this show! So adorable!

Awwwww! That is so sweeeetttttt!!!!!!!

I know that you left our country with a dream and a legacy and hope for peace and equality in the future... And after these past two weeks... I just want to say that we're sorry.

Hehehe, but...it's still good news! Because a new issue of Imagine Magazine is up and ready for you guys for the New Year! It actually went up yesterday, but this weird flu virus refuses to let me go. It's been kicking my ass for an entire week now. So I'm either miserable beyond belief, or I'm all goofy off of cold medicine. It does NOT make it easy for me to work any Comsie magic, trust me! But I hope to get better soon. Just...ugh! Either way, the new issue is live guys! And I'm going to fix a few more formatting issues and stuff for the other few articles I had to be added to this iss

Omigod...I' soooo sorry if I've been absent for a while! But THANKS for hanging in there with me and still reading the stories! I've been struggling with a particularly NASTY flu bug since Monday, and it's pretty much kept me bedridden ever since. And with everything that's going on in the world right now, my family and I have to make sure that it's JUST the flu, you know? And luckily...it is. Just a hazard of babysitting kids on occasion. I'm trying to get better though. Today is the first time that I've eaten anything other than soup and applesauce since Wednesday morning. Ug

I've been remiss in updating things lately. My stories go on, I've just not been advertising them! Entries 50 - 52 are available if you want to catch up. I'm not doing the 50 entries a book like Comsie is as there is a lot of material left to cover in this first book to cover everything from Comsie's Billy Chase's first book.

Ooops! I've been a dummy and keep forgetting to update things: To those that don't know there are two Chandler Chapters available since the last posting here: A February Song https://gayauthors.org/story/mrm/in-chandlers-hands/4 Boystown https://gayauthors.org/story/mrm/in-chandlers-hands/5

Awww! Why do shitty things have to happen to cuties like this? Poor guy. But tough as nails!

It's just good to hear an emotionally mature leader talk some SENSE, you know?

Makes ya think we should rethink the President not being born in the US thingie in the constitution.

So, I've been playing this game on Steam (also available for Windows, Apple, and Android) It's a Visual Novel called Our Life: Beginnings and Forever, produced by GB Patch. If you've never played a Visual Novel before, think of Japanese anime, with dialog options to choose from. However, what sets this game apart from others of the same genre is that choices are actually important. Instead of 2-3 responses for choice, this game gives a player 7-9 or even 12 options to respond with! And instead of a cardboard cutout of some lame character "archetype", these choices also impact the love interest

AHEM...!!!!! 😮 Sighhhhhhhhh..... That's it! I'm doing it! I'm doing it right NOW! ::Grabs Shovel:: ::Starts Digging Swimming Pool In My Backyard:: "Hello? 'Teen Sugar Banana' Pool Cleaning Service? Yes, I'd like to place an order for clean up next weekend, please..."

::Snickers:: Well...that's ONE way to peacefully threaten your teenage daughter! LOL!

For fans of the zombie apocalypse story "Shelter", who have been reading all of the individual character prequels will be happy to know that the final chapter of "Miles To Go" has just been posted on the site! Preston is definitely one of the crowd favorites from the "Shelter" series, and if you're looking to get a deeper glimpse into his life before the world fell apart, now's your chance! Enjoy! And let me know what you think when you're done! https://gayauthors.org/story/comicality/milestogo/ And be sure to check out ALL of the other exciting prequels as well! Get into the whole

Well...for me, I think it depends on the point of the story. I wrote a writing tip talking about 'theme', and that's what determines the serialization factor for me. Whether I'm reading it, watching it on TV, or writing it myself. To explain further, you mentioned Superman. Now, for comic books...it's very character themed. The point of the story is Superman. However, if you have a TV show like "Smallville"...that's more story themed. So an extended series can have a much broader arc, where one plot point weaves itself into another, characters are developed, and an actual 'story' is told fr

Thanks go out to you guys fort he huge response to the first chapter of this story! And I'm super happy to bring you chapter two! So check it out, enjoy, and take a moment to let me know what you think! Love you lots! Seezya soon! https://gayauthors.org/story/comicality/after-practice/

I'll try to talk to as many of you guys as I possibly can! K? I've had a few marathons before, and gave out before I could respond to you all. But DON'T stop writing! Hehehehe! It's always awesome to hear from you! It just takes me forever to reply, that's all! But I read everything you send me every single day! Every email, every story comment/review, and everything else! So look for me to get back to you soon! Love you lots! Mwah!

Thanks, you guys, for being patient while I took Christmas and New Years weekends off to just sorta rest and spend time with the family for a bit. I definitely needed it! I feel good! So, let's kick things off the right way! A brand new chapter of "Left Without Words" is now up! So check it out! And let me know what ya think when you get a chance! Cool? Love you lots! And I'll seezya soon! https://gayauthors.org/story/comicality/leftwithoutwords/

Well, I've had a number of relationships in my life, and I faced temptation a few times. But I would always tell myself, "Nope, not worth it. Definitely don't want to screw up my relationship with the person I'm currently dating." Now that I'm married, the circumstances are different. When you get married, you basically agree to only date one person for the rest of your life, and I intend to abide by that agreement. Does that mean that I won't be tempted by some pretty face in the future? Of course not! I'm married, not blind! *laughs* But being connected to one person for the rest of your lif

Does seduction exist? Ummm...yeah, I think it does. I think that we can all be weak when it comes to instant gratification and momentary thrills. It's hard to put into words, but I think it's easier to know why you want something 'right now' than it is to remember why you've loved something for so long. I think we get comfortable. Complacent. And it might be something really wonderful, and what's ultimately best for us...but how does that match up to the excitement and the novelty of something brand new? The idea of 'familiarity breeds contempt' is a real thing. Now, have I ever chea

Stop b if you can! It'll be good to talk to ya! https://discord.com/channels/239131445644361730/239131445644361730 I think that link should work....