Stories posted in this category are works of fiction. Names, places, characters, events, and incidents are created by the authors' imaginations or are used fictitiously. Any resemblances to actual persons (living or dead), organizations, companies, events, or locales are entirely coincidental. Note: While authors are asked to place warnings on their stories for some moderated content, everyone has different thresholds, and it is your responsibility as a reader to avoid stories or stop reading if something bothers you. 
GFD: Children Of Sunset - 12. Children Of Sunset 12
---
"GFD: Children Of Sunset 12"
---
I can't much tell how long I needed to lay there on the ground next Colby like that...our arms all wrapped up like we was scared to let go of one another...but I know that it took a spell for me to get my senses back about me. Even just holding that boy's hand was about as much passion as my young heart could manage...considering he was my first and all.
There were moments when I my mind was racing with so many thoughts at once that I could barely follow one to the other. And then...there were some moments where I kept feeling like I ought to feel ashamed for laying out here in the open like this with my britches locked around my ankles and the whole world to see if they chose to take a peek at me. And then...then there were moments when I wasn't thinking much of anything at all. It was just me and Colby, in the dark, with a light wind blowing over us to cool us down...and the tender fel of his hand in mine. I think I liked those moments best. Gave me some time to live in the moment, and feel what I wanted to feel without excuse. No past, no present, no future...no form of judgement watching over me. Just love.
Life is so much better when it's just love.
Catching a few powerful feelings, I clutched tight to Colby's hand and raised it up so I could press my hand to the back of it. I smiled a little bit at first, but the emotion was strong enough to turn it into a mess of giggles within the first few seconds of having him see it. My face was turning awful red. I could feel my cheeks getting hot... and it made Tucker giggle out loud. "You teasing me?" I grinned.
"No. It ain't teasing. You was just being too cute for me to stay quiet, is all."
I turned my head to look him in the eye just as he was brushing some of those long pretty locks of his back so he could look at me just the same. I felt like I had a strain in the back of my throat as my feelings for him intensified, and I fell into a deeper infatuation than the one I was maintaining just a while ago. "You sure do know how to get me all worked up, Colby."
"I think I'm falling in love with you too." He said out of the blue, and I had to hold my breath to keep from crying out loud. ""What? Well that's what you was thinking, wasn't it?"
To be totally honest, I wasn't quite sure what I was thinking. But I doubt I would have ever said any words like that out loud. Even way out here in the woods. "I...I don't know..."
"I think you do." He smiled, and I got to giggling again from the feeling that began jumping and shivering in my gut from the threat of his confession. "You ain't got to be scared of me, Deke. The second you tell me that I can keep you...I'll be the happiest fella to ever draw breath. You cant on that."
"You would sure be the first to know. Other than me, I reckon."
"Good to know." He said, and he rolled on his side to kiss me playfully a couple of times on my cheek, nuzzling his nose into the side of my neck and hugging me so tight that I couldn't get away from the tickles he was bring out of me. "My cute baby boy!"
"Hehehe! "Gon' now!" I said, trying to push him off of me. "You're finna get me all hot bothered again! Gon'!"
"I can't do it, Deke! Can't! Your sugar is too sweet for me to stop now!" He laughed. And we tusseled for a spell...more laughing than trying to get one over on one another, but I couldn't help but to notice that Colby was awful strong for a boy of his size. I mean, he was pretty slim and all, and I half expected to win him in a little bit of roughhousing if I had to...but it turns out that I was wrong. Not that I'd be willing to admit to it.
He soon had me rolled over on my back, pinning my arms down and looking at me with his hair draping both sides of that angelic face...both us breathing hard as his naked lower half pushed itself into mine. I didn't want to get stiff again already. Felt like I was being greedy at this point. But I just couldn't help myself once he started grinding against me again. I s'pose it was asking a bit too much for my body to try to dismiss what it was feeling. And why would I? As long as we were out alone with no witness...life can be just as easy or as complicated as we would ever want to make it. Right?
Looking up at him...breathlessly taking as much of his beauty as I could manage out here with nothing but the moon to highlight it for me...I softly told him, "I'm sorry that I came calling tonight. You know...without no warning."
And he smiled and said, "I'm sorry that I didn't go checking to see if your fire was lit. I sure would have come running. Anything to get another touch of you, pretty boy."
"Hehehe...you think I'm pretty?"
"You're the prettiest fella I've ever laid my eyes upon...Deacon Porter." He replied. "And, believe you me, I've laid my eyes on plenty."
He leaned down to kiss me sweetly on the lips, and our tongues began to dance alongside one another for a bit until the feeling of our pants around our ankles got to be too awkward to navigate. Clumsy is what it was, with me trying to kick one side of them off and him trying to do the same. Might as well have been iron shackles taking us to the jailhouse, the way they restricted our every movement. I could feel him trying to use his feet to help me out, but it wasn't working too well. Hard to coordinate, I s'pose. But the act of him making such a fuss about getting me all the was naked from the belly down only caused him to rub up against me even more...and I can't say that I wasn't loving every last moment of it. Gave me the shivers, something fierce, hehehe!
"Stay planted for a second..." Colby whispered, and he rolled to the side to get up on his knees and turn himself slightly to grab my pants and push them down over my heels so he could finally get them off of me. I still couldn't keep from blushing, being all exposed out here like this...but I let him do it anyways. Sure felt good, having him finally slip over those darn big feet of mine. But one thing that I hadn't really taken that much notice of before, and found myself completely hypnotized by right now, was the fact that he had the smoothest, tightest, rounded set of baby soft cheeks that I had ever seen before. Not that I've seen too many, mind you...but these were so inviting to the touch, being all stuck out in my direction like that. Just thinking about them made me feel like I was ready to pass out for the evening, face down in the freshest of my own momma's bed pillows. I just stared at it, feeling myself getting almost too hard to sit still...and paying particular notice to the hidden, but promised, little treasure that must have been lying between. A hole that might have been fully exposed if not for the ample feast of plump flesh surrounding it on both sides. Damn near struck me senseless to be thinking of activities like this...but since Colby didn't seem to be judging me for them...I figured I'd let my ornery thoughts dip their toe in the creek for a short moment or two.
Oh boy...what this boy does to me without hardly doing anything at all.
I was almost compelled to reach a hand out and grip the supple cheeks with my palm, but Colby had gotten my pants off and swiveled his hips around to give me a quick sucking with a smile before turning around again and kicking his own pants off to match me. This time, when he got on top of me...I was free to let my legs spread open and feel the fullness of his contact once his boyhood met mine. I was so pleased by the heat of him, the motions his body could pull off out of instinct alone...and the fact that he seemed to trigger sensual movements of my own. It was like I had done this a hundred times over...and yet, it still felt like the first. I don't think my own hand is ever gonna be enough to stroke me to a finish with any real sense of fulfillment after a night like this. How crazy is that.
Colby's lips met mine again, and he pushed up against me something fierce as we both just began to let ourselves go and embrace the purity and urgency of the telegraph our hearts was sending down to our nether regions. Even heard myself whimper out loud a few times, muffled only by the sweet taste of Colby's tongue in my mouth as we joined up together like it was simply another part of the natural order of things.
It hadn't been that long, and I know that I just exploded recently...but I felt my body getting ready to spill all over itself again from the intensity of our connection, and I was soooo ready for it. It was a deep misery to even attempt to hold it back from happening. But...that's when I heard a few boyish snickers coming out of the darkness of them woods. I let my lips part from Colby's, and I looked up at the sky above us to see two bright lights shining down at me from one of those high branches...making me gasp and put my hands down to push Colby away from me as I scrambled to my feet and used my hands to cover my privates up as quickly as I possibly could. "Holy Jesus!!!" I said, backing up so fast that I was kicking up dust and looking for my britches to yank them back on!
I could barely see anything at all, but I kept looking, just the same. Colby got up and found his pants right away and pulled them back up around his waist, thankfully reaching down to find mine and hand them back to me as he stood in front of me. I swear...I ain't never been so outdone before in my life. Nearly brought tears to my eyes, getting caught out here all vulnerable like that. Sometimes the good Lord gives you your brain for a reason! Whether you decide to use it or not is up to you, I reckon.
"Ahote! What do you think you're doing?" Colby scolded him but good. "Now you come down out of that tree! I thought at least you knew how to mind your manners, even if Tucker doesn't."
"I'm standing right here within earshot, you know?" Tucker said, stepping out from behind another tree. Wonderful. Now I've got TWO witnesses to what we've been doing out here!
Ahote jumped down a few branches like it wasn't nothing for him to do so, and even though I had my pants pulled up and fastened again...I was so darn stiff that I was poking out in the front for everybody to see. I was blushing so hard that I'm surprised that I didn't glow in the dark.
Ahote said something in his Native talk that I couldn't catch any meaning for, but I know that he was giggling when he said it. Which basically meant that he was watching the two of us for quite some time while we got up to being sinful way out here. But then he approached me...and with a slightly apologetic smirk, I heard him roughly say, "Dee...Kon...?"
A bit surprised, but still highly ashamed of myself, I nodded. "Deacon. Yes. My friends just...they call me 'Deke'." He gave me a bit of a blank stare at first. So I pointed at myself and said, "Deke. You understand?"
He nodded. "Deacon." Then he pointed at me again. "Deke." Oh wow. I guess he does understand. He took a hold of the wrist on my right hand, and he pressed it up against his heart. Then he reached out to put his hand on my chest as well. His smile widened, and he patted me on my heart, and then patted his own heart, before stepping back.
I turned to look at Colby. "I can't say that I know what that means." I said.
"Far as I can tell...Ahote here is basically saying that you feel love like he feels love. You're both the same." Colby replied. "I think he sees you a friend, Deke."
Feeling a little bit better about my situation, I smiled at him, bashfully...and I told him, "Much obliged. I mean...er...thank a, kindly. I s'pose?" I looked at Colby again. "Do you think he's getting me right?"
"I'm pretty sure he's got you right. For sure." Deacon said, and Ahote put a hand on my shoulder with a grin.
"Well, well, well...now that everybody's got their clothes back on and feel like talking straight...maybe we can figure out why your little prize pig came way out here tonight to seek you out, Colby?" Tucker said, rolling his eyes as if I had any reason to cause him some level of discomfort on purpose. Because I really didn't, you know?
"Why you always gotta be so sassy, Tucker? You ought to be thanking the stars above for a little extra light in your life, come every now and again." Colby frowned.
"It ain't about that, Colby." He said, stepping closer. "You might be blinded by what's going on here, but I ain't. Look at him. Just take a gander at this boy for a second. Now he done stole one of his daddy's horses and came rushing all the way out here in the middle of the night, just to tell you something. And instead of you figuring out what it might be...you two is out here gazing into each others eyes as if if it don't matter." Tucker gave me a bit of a dirty look, but when I felt Colby take a hold of my hand, I stopped caring about what had him so fired up in the first place. "What if somebody comes lookin' for him, eh? What if they've got people tracking him right now? A boy that age ain't gonna be able to go missing for too long without his folks getting spooked about it. For all we know, they could be on their way out here right now."
"Ain't nobody looking for me..." I said defiantly.
"No offense, youngin'...but I don't believe you've got enough good sense to know what's going on outside of your own head. Or potentially in your pants." Tucker said, causing me to step back a bt further behind Colby to hide myself. Dangit...I was hoping that swelling had gone down a little bit.
"I came to tell y'all that we had some undesirables that came riding into town, mid afternoon about a few days back. Seemed like a couple of rowdies, if you pardon me saying so, but they seemed like they were bringing a whole mess of trouble with them." I said. "Highly doubt they'd be coming way out here to stir it up with the likes of y'all...but I was listening in from around the corner, and they said that they were chasing something. Monsters. Some kinda 'devils in the flesh'. I just figured I'd ride out her and let you know that there might be something wicked out here that they've come looking for. I know y'all ain't really involved in town business just yet, so you might not have heard about it. I just wanted you to know to be careful 'round these parts. Just for your own safety." Bashfully looking back over into Colby's eyes, I mumbled, "...Don't want nothing to happen to you. You being way out here in the dark like this, all the time."
The three boys exchanged a few looks of their own between them, and the silence lasted just a tiny bit longer than anything that I would have thought was comfortable. And Colby asked me, "How many was there? These boys that rode into town?"
"I'd say about four. Five, if you add the little one."
"Little one? Was he...wearing blue and gold?" He asked. "You know...all shiny like? Him and his daddy?"
"Sure enough. You seen 'em?" I asked, but the boys just traded a few more pained looks with each other like they had made some kind of awful mistake. "What? What is it?"
Tucker moved in even closer, and he says, "Concentrate, Deacon Porter...who were these fellas riding with when they came into town?"
"What do you mean? A couple of them, I reckon..."
"Who was in lead???"
Wrinkling up my brow a touch, I said, "Some rough looking fella. Had a hella scruff on his chin. And an eye patch over one of his peepers."
Colby stepped in. "His name wouldn't be...Gideon, would it?"
"Yeah. That's what it was. Gideon. Gideon Priest." Just saying the name out loud caused all three of them to get to twitching as though I had committed some level of blasphemy in their presence. I felt myself getting nervous and prayed that I could take it back before seeing them react in that fashion. "But he don't seem like any kinda trouble that my daddy can't handle if he make it a point of getting out of line. Y'all ain't got nothing to worry about with the likes of him or his small crowd of crazies. I can tell you that."
"I TOLD you, Colby!" Tucker groaned, covering his eyes as he turned away. "This wasn't the place that we should have stopped in. It just ain't big enough of a town. They ain't never gonna stop hunting the likes of us, Colby! Not ever! He's got it in his head that God Almighty sent him to seek us out. You really think he's ever gonna let that go? He's obsessed!"
"No, no, no..." I exclaimed. "They ain't hunting YOU boys! Y'all might be unfamiliar to the townsfolk, but Gideon and his crew is searching for monsters! I just want to make sure that you know that the same creatures that killed good ol' Ms. Samson and some of our townsfolk might be out here where you rest at. That's all. I wanted to warn you to be cautious. Especially with y'all running around in the late times of night like this..."
"You don't understand..." Tucker grumbled. "...Colby, can you please make your new pet pig understand?"
Offended, I squinted my eyes and told Tucker, "You ain't got but ONE more time to call me a 'pig'! You hear me?"
"Or what?" Tucker snarled back at me, and I started to get my fist all balled up as the three boys all stood in front of one another and started bickering at one another with a fever that I was half expecting to burn right out of control.
I was sure preparing myself to run in swinging if need be...but then I saw something approaching us from out of the darkness of the woods. I only caught brief glimpses of it at first, but then began to hear some of the noises that went along with what my eyes was picking up in the distance. And just as their heated talk was beginning to boil over, I lightly put my hand on Colby's arm. "Colby? You...ummm...you ain't got no other friends out here in the woods, do you? The likes of the ones you got here?"
"What are you talking about?" He asked, and I nodded my head to direct his attention to a few sets of golden eyes approaching us...shining with a reflection of the moonlight like hot coals during a midnight fire.
Everybody stopped talking and froze as more of the glowing eyes appeared from around the trees, shamelessly headed in our direction. Goddamn coyotes! I KNEW that I should have avoided coming out here so late at night!
Copyright © 2017 Comicality; All Rights Reserved.
2

12
Stories posted in this category are works of fiction. Names, places, characters, events, and incidents are created by the authors' imaginations or are used fictitiously. Any resemblances to actual persons (living or dead), organizations, companies, events, or locales are entirely coincidental. Note: While authors are asked to place warnings on their stories for some moderated content, everyone has different thresholds, and it is your responsibility as a reader to avoid stories or stop reading if something bothers you. 
Story Discussion Topic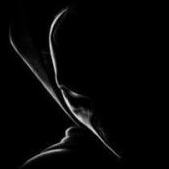 Open Club · 167 members · Last active
A fan club for Comicality to chat about his stories
---
You are not currently following this story. Be sure to follow to keep up to date with new chapters.
Chapter Comments
Newsletter

You probably have a crazy and hectic schedule and find it hard to keep up with everything going on.  We get it, because we feel it too.  Signing up here is a great way to keep in touch and find something relaxing to read when you get a few moments to spare.

Sign Up