Join For Free and Get Notified of New Chapters!

Are you enjoying a great story and want to get an alert or email when a new chapter is posted? Join now for free and follow your favorite stories and authors!  You can even choose to get daily or weekly digest emails instead of getting flooded with an email for each story you follow. 

 
There are currently no reviews.
"Tragic Genius" is the fourth and penultimate book in "The Trial", a series beginning with "Shadow Honor". In this book, we follow the early days of the Demon War, and focus on the stories of Neredos and Veil predominantly, but with many other familiar faces as well. What does it take to make a leader, and how do the horrors of war twist a person's mind? How do we fight for good, life, and peace in a world full of evil, death, and pain? This is the heart of what The Trial means.
Copyright © 2019 Cynus; All Rights Reserved.
Signature Author

06/12/2019

(Updated: 09/07/2019)

126,165 Words
20,060 Views
67 Comments
Story Recommendations (1 member)
Action Packed

1

Addictive/Pacing

1

Characters

1

Chills

0

Cliffhanger

1

Compelling

0

Feel-Good

0

Humor

0

Smoldering

1

Tearjerker

0

Unique

1

World Building

1
---
2

2
Story Cover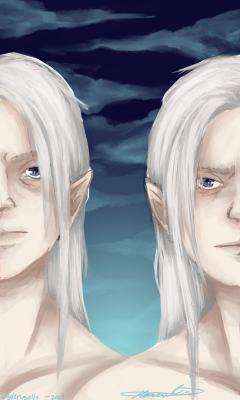 User Feedback
There are no reviews to display.
Newsletter

You probably have a crazy and hectic schedule and find it hard to keep up with everything going on.  We get it, because we feel it too.  Signing up here is a great way to keep in touch and find something relaxing to read when you get a few moments to spare.

Sign Up