Join For Free and Get Notified of New Chapters!

Are you enjoying a great story and want to get an alert or email when a new chapter is posted? Join now for free and follow your favorite stories and authors!  You can even choose to get daily or weekly digest emails instead of getting flooded with an email for each story you follow. 

 

Basically Yaoi, But With Ninjas.
There are currently no reviews.
One night, in a city floating upon the back of a giant migratory sea turtle, a boy named Liam goes out looking to get laid. What follows is writ within.
Content Warning: The story you are about to read contains ecstatic, possibly even copious amounts of gay fluff. It may include such things as: Boys kissing boys, boys holding hands with boys, superpowered magical transformation ninjas, and boys engaging in egregiously poetic forms of sex.

Full disclosure. I wrote this story primarily for stress relief. As a result, it's significantly lighter and less serious than my other work.
This story contains some violence and some sex scenes. Probably safe to call it adult content.
Copyright © 2021 Rhythminthemind; All Rights Reserved.
Author

05/26/2021

(Updated: 09/16/2021)

12,705 Words
4,443 Views
8 Comments
Story Recommendations (2 members)
Action Packed

0

Addictive/Pacing

0

Characters

2

Chills

0

Cliffhanger

0

Compelling

0

Feel-Good

0

Humor

0

Smoldering

0

Tearjerker

0

Unique

1

World Building

1
---
3
Story Cover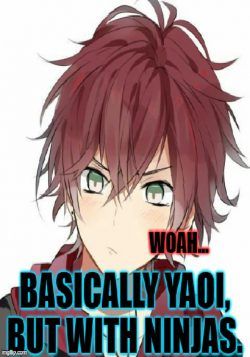 User Feedback
Newsletter

You probably have a crazy and hectic schedule and find it hard to keep up with everything going on.  We get it, because we feel it too.  Signing up here is a great way to keep in touch and find something relaxing to read when you get a few moments to spare.

Sign Up