Join For Free and Get Notified of New Chapters!

Are you enjoying a great story and want to get an alert or email when a new chapter is posted? Join now for free and follow your favorite stories and authors!  You can even choose to get daily or weekly digest emails instead of getting flooded with an email for each story you follow. 

 
Cold Hell
Danni Aarmodt is exiled to Planet Redemption, a penal planet. Surrounded by Earth's worse criminals and jagged glaciers, Danni must not only learn to survive the cruel planet's treacherous inmates, unpredictable weather, and psychological affects of isolation but the ancient evil that has been dug up from underneath the ice and awoken.
This is a rewrite of a story I worked on years ago. I was not pleased with the result so I decided to start from scratch.
Copyright © 2020 ValentineDavis21; All Rights Reserved.
Author

04/22/2020

(Updated: 06/19/2020)

106,567 Words
32,039 Views
44 Comments
Story Recommendations (3 members)
Action Packed

3

Addictive/Pacing

2

Characters

3

Chills

1

Cliffhanger

1

Compelling

1

Feel-Good

0

Humor

0

Smoldering

1

Tearjerker

1

Unique

3

World Building

2
---
1

4
Story Cover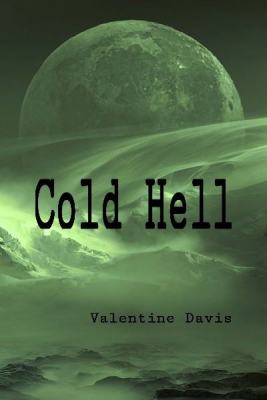 User Feedback
Newsletter

You probably have a crazy and hectic schedule and find it hard to keep up with everything going on.  We get it, because we feel it too.  Signing up here is a great way to keep in touch and find something relaxing to read when you get a few moments to spare.

Sign Up