Join For Free and Get Notified of New Chapters!

Are you enjoying a great story and want to get an alert or email when a new chapter is posted? Join now for free and follow your favorite stories and authors!  You can even choose to get daily or weekly digest emails instead of getting flooded with an email for each story you follow. 

 
Kiss of Death
There are currently no reviews.
What happens when the life of an ordinary college kid is suddenly uprooted by the appearance of a strange man, claiming to be the God of Death?
Not to mention, as soon as the obnoxius playboy arrives, trouble ensues.
Poor Leo is thrust into a world he knows nothing about. Facing dangers he thought could only exist in fantasy and for what purpose?
Surely these creatures wouldn't attack for no reason.
The so called 'God of Death', seems to be putting off more than he is letting on.
Will Leo ever be able to uncover the truth?
Copyright © 2019 Wolffang; All Rights Reserved.
Author

09/05/2019

(Updated: 05/29/2020)

8,601 Words
7,637 Views
4 Comments
Story Recommendations
Action Packed

0

Addictive/Pacing

0

Characters

0

Chills

0

Cliffhanger

0

Compelling

0

Feel-Good

0

Humor

0

Smoldering

0

Tearjerker

0

Unique

0

World Building

0
---
1

1
Story Cover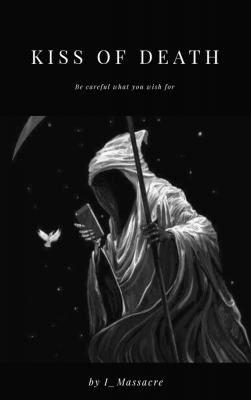 User Feedback
Newsletter

You probably have a crazy and hectic schedule and find it hard to keep up with everything going on.  We get it, because we feel it too.  Signing up here is a great way to keep in touch and find something relaxing to read when you get a few moments to spare.

Sign Up