Join For Free and Get Notified of New Chapters!

Are you enjoying a great story and want to get an alert or email when a new chapter is posted? Join now for free and follow your favorite stories and authors!  You can even choose to get daily or weekly digest emails instead of getting flooded with an email for each story you follow. 

 

The Window of Longing
There are currently no reviews.
Everyone has a unique and different experience when it comes to the pandemic. Everyone has their ups and downs, highs and lows. No-one is unaffected. Allow us to share our experiences with you. Perhaps, we might have a thing or two in common. Maybe we'd be able to help you understand the feelings that you couldn't quite put into words. Maybe reading the stories will make you feel less alone.  We can't guarantee that our stories will be little more than words on your screen, much like being able to guarantee anything during these tough times.
This is our love letter to you. We hope you can find some meaning in it.
©Copyright 2020 Wolffang, Rosario, K.J. Stock; All Rights Reserved
Author

05/14/2020

(Updated: 08/06/2021)

2,053 Words
2,355 Views
0 Comments
Story Recommendations
Action Packed

0

Addictive/Pacing

0

Characters

0

Chills

0

Cliffhanger

0

Compelling

0

Feel-Good

0

Humor

0

Smoldering

0

Tearjerker

0

Unique

0

World Building

0
---
Story Cover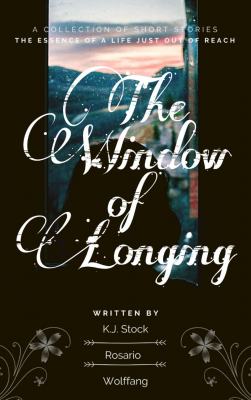 User Feedback
Newsletter

You probably have a crazy and hectic schedule and find it hard to keep up with everything going on.  We get it, because we feel it too.  Signing up here is a great way to keep in touch and find something relaxing to read when you get a few moments to spare.

Sign Up