Día de los Muertos
There are currently no reviews.
In the author's serial novel, Brilliant Boy Billionaire, Chapter 34, J.J. remembered how he was taken in by the Rodriguez family, seemingly by fate. Known to them as Simon, he learned the true meaning of All Hallows Eve as they celebrated the Day of the Dead and remembered the son they'd lost in Afghanistan. In the end, J.J. learned that his suspicion of having a guardian angel was true.
Copyright © 2021 Altimexis; All Rights Reserved.
Classic Author

10/31/2021

(Updated: 10/29/2021)

4,864 Words
1,267 Views
5 Comments
Story Recommendations (1 member)
Action Packed

0

Addictive/Pacing

1

Characters

1

Chills

0

Cliffhanger

0

Compelling

0

Feel-Good

1

Humor

0

Smoldering

0

Tearjerker

0

Unique

1

World Building

1
---
2

1
Story Cover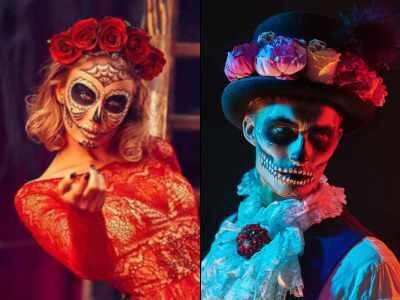 User Feedback
There are no reviews to display.
Newsletter

You probably have a crazy and hectic schedule and find it hard to keep up with everything going on.  We get it, because we feel it too.  Signing up here is a great way to keep in touch and find something relaxing to read when you get a few moments to spare.

Sign Up