Sammy's Kitchen
There are currently no reviews.
Sammy is only fifteen years old but he loves to cook. It's been his passion ever since he can remember and he gladly relieves his working mother from the meal prep duties. He even has a struggling YouTube channel that nobody watches, but he dreams to be as big as his favorite cooks he likes to watch online. Will his determination and support from his twin brother Jake be enough to make it to the top? 
Welcome to the new crazy little story I came up with. Allergy warnings:
- it will likely contain lots of kinky sex between teen male family members (oof)
- may contain attempts at humor with uncertain success ratio (ouch)
- everything is fictional - more fictional that you can imagine
- I'm going to post it as I write it so expect the posting schedule to be absolutely chaotic
- English is not my first language and I'm not getting any help with this one so be forgiving starting chapter 3 I'm getting some help from Andy who does amazing job fixing my sentences and never complain about the breakneck schedule. Check his story, especially if you're into master/slave relationships.
See you in the comments section! ❤️
Copyright © 2021 Arch Hunter; All Rights Reserved.
Author

12/13/2021

(Updated: 07/18/2022)

63,140 Words
54,998 Views
206 Comments
Story Recommendations (4 members)
Action Packed

0

Addictive/Pacing

3

Characters

4

Chills

0

Cliffhanger

0

Compelling

2

Feel-Good

3

Humor

3

Smoldering

0

Tearjerker

0

Unique

3

World Building

1
---
5

#GayAuthorStars will provide all newly registered players with 10$ worth of in-game currency.
Story Cover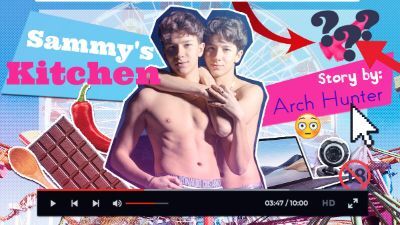 User Feedback
Newsletter

Want to keep up to date with all our latest news and information?

Sign Up