I Wrote This While You Slept
When 17-year-old Noelle Miller is discovered dead at her private boarding school, the student body and faculty spin into chaos trying to figure out what happened. Suspicion is quickly directed at one of the teachers, as well as a group of five students who all had run-ins with Noelle prior to her death. One student in particular seems to be behaving more strangely than usual. Everyone is hiding secrets, but who is the real killer?
Copyright © 2021 C. Henderson; All Rights Reserved.
Author

03/13/2021

(Updated: 04/13/2021)

8,073 Words
8,682 Views
24 Comments
Story Recommendations (1 member)
Action Packed

0

Addictive/Pacing

0

Characters

0

Chills

0

Cliffhanger

1

Compelling

0

Feel-Good

0

Humor

0

Smoldering

0

Tearjerker

0

Unique

1

World Building

0
---
1

1
Story Cover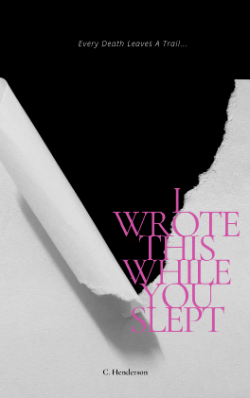 User Feedback
Newsletter

Want to keep up to date with all our latest news and information?

Sign Up