Join For Free and Get Notified of New Chapters!

Are you enjoying a great story and want to get an alert or email when a new chapter is posted? Join now for free and follow your favorite stories and authors!  You can even choose to get daily or weekly digest emails instead of getting flooded with an email for each story you follow. 

 

Running from his abusive Dad, seventeen-year-old Kyle skips out on his old life and searches for a new one far from his old home. Spanning halfway across the country, Kyle ends up in St. Clement, where he meets a boy who likes him. Getting involved in the gritty underworld of St. Clement; the romance is cut short, and the adventure is turned to terror as both boys are forced to go on the run to stay alive.
I have written many adventure/ romance books with LGBTQ+ characters. Visit my website to browse my full bibliography. You can also sign up for my mailing list to ensure you don't miss any fun future updates. 
***
Rate the story on Goodreads, so I can raise the popularity of the story.
Copyright © 2021 D.K. Daniels; All Rights Reserved.
Author

12/17/2021

(Updated: 12/17/2021)

66,342 Words
77,088 Views
186 Comments
Story Recommendations (5 members)
Action Packed

3

Addictive/Pacing

0

Characters

5

Chills

0

Cliffhanger

0

Compelling

2

Feel-Good

0

Humor

0

Smoldering

0

Tearjerker

0

Unique

5

World Building

2
---
1

7
Story Cover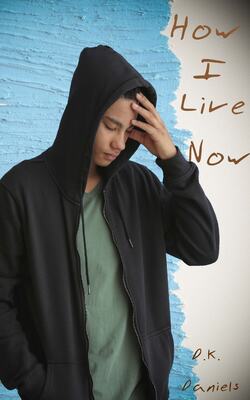 User Feedback
Newsletter

You probably have a crazy and hectic schedule and find it hard to keep up with everything going on.  We get it, because we feel it too.  Signing up here is a great way to keep in touch and find something relaxing to read when you get a few moments to spare.

Sign Up