Filter Bug on Stories Causes Wide Screen on Mobile

There are currently no reviews.
Running from his abusive Dad, seventeen-year-old Kyle skips out on his old life and searches for a new one far from his old home. Spanning halfway across the country, Kyle ends up in St. Clement, where he enjoys the culture but stays for the love.
How I live Now is a small project that is being crafted on the side. I ask for some patience. I am in the midst of releasing two back-to-back novels in the coming months. I am to update twice a week, but first, let's see how it goes.
I have written many adventure/ romance books with LGBTQ+ characters. Visit my website to browse my full bibliography. You can also sign up for my mailing list to ensure you don't miss any fun future updates. 
Copyright © 2021 D.K. Daniels; All Rights Reserved.
Author

02/18/2021

(Updated: 02/18/2021)

6,357 Words
8,652 Views
22 Comments
Story Recommendations (3 members)
Action Packed

3

Addictive/Pacing

0

Characters

3

Cliffhanger

0

Smoldering

0

Tearjerker

0

Unique

3

World Building

2
---
3
Story Cover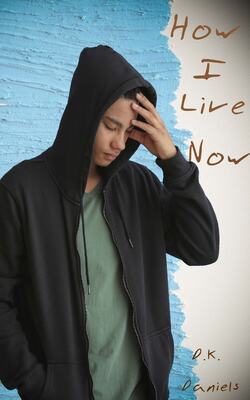 User Feedback