Join For Free and Get Notified of New Chapters!

Are you enjoying a great story and want to get an alert or email when a new chapter is posted? Join now for free and follow your favorite stories and authors!  You can even choose to get daily or weekly digest emails instead of getting flooded with an email for each story you follow. 

 

Cooper is an accomplished 15-year-old young diver. With his friend Sebastion and crush Elliot, they make the perfect combination for the regionals. Yet what starts as a routine practice drill at the rec center turns into an evening of terror when a series of strange occurrences lead to the boys fighting for their lives. Will they make it out alive? Will they defeat what is stalking them. Who knows. Can Cooper step up to the task to show his crush his bravery? Well, let's find out, shall we?
Strong imagery containing blood and language take place in parts of the story. If you are squeamish you've been warned.
This is the updated version of UD, there will be spoilers in the comments from the prior posting.
You can purchase the full book via Amazon from October 1st. To grab a copy, head over to my website for all the links.
Copyright © 2020 D.K. Daniels; All Rights Reserved.
Author

10/16/2020

(Updated: 11/08/2021)

20,267 Words
14,110 Views
27 Comments
Story Recommendations (2 members)
Action Packed

2

Addictive/Pacing

2

Characters

2

Chills

0

Cliffhanger

2

Compelling

0

Feel-Good

0

Humor

0

Smoldering

0

Tearjerker

0

Unique

2

World Building

2
---
5

1
Story Cover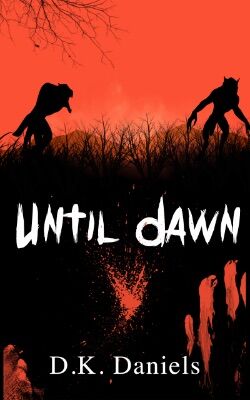 User Feedback
Newsletter

You probably have a crazy and hectic schedule and find it hard to keep up with everything going on.  We get it, because we feel it too.  Signing up here is a great way to keep in touch and find something relaxing to read when you get a few moments to spare.

Sign Up