There are currently no reviews.
Chandler Cross, a student at the Chicago Institute of Art, comes across someone new, one day. Someone very much in need of a mentor and a protector. The last thing Chandler ever thought he'd ever be was someone to be looked up to, but that is what he became. A guardian angel for a lost and broken boy, struggling as Chandler once struggled as a gay teen in a less than accepting world. How will he cope with this awesome responsibility now that he has Brandon . . .

Story Outline
Warning: this story will contain implied intimacy between an adult and a minor. If this offends or disturbs you, please pass this story by.
There will be no graphic sex described in this story
Copyright © 2019 MrM; All Rights Reserved.
Author

03/29/2019

(Updated: 07/08/2023)

28,535 Words
25,572 Views
38 Comments
Story Recommendations (1 member)
Action Packed

0

Addictive/Pacing

0

Characters

1

Chills

0

Cliffhanger

0

Compelling

0

Feel-Good

0

Humor

0

Smoldering

0

Tearjerker

0

Unique

0

World Building

0
---
Story Cover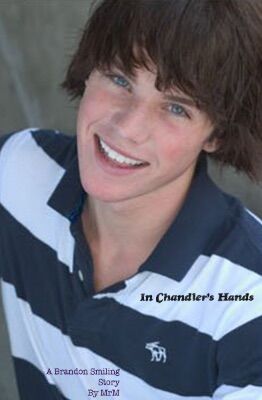 User Feedback
Newsletter

Want to keep up to date with all our latest news and information?

Sign Up