Join For Free and Get Notified of New Chapters!

Are you enjoying a great story and want to get an alert or email when a new chapter is posted? Join now for free and follow your favorite stories and authors!  You can even choose to get daily or weekly digest emails instead of getting flooded with an email for each story you follow. 

 

Guns and Tiaras
There are currently no reviews.
Tiana is a warm hearted young woman with an always there smile and mother hen nature. Her friends are some of the most important people in her life so when Barbara goes missing her world collapses into chaos.

Barbie is one of Tiana's closest friends, a sister of sorts, so it comes as no surprise that Tia doesn't accept her police declared "death" without a fight.
Together with her gang of mixed personalities she sets out on a mission to solve the cold case and bring Barbie home, learning a few lessons on Leadership, friendship and strength along the way.
This story started off as me having a little fun with my very unique group of friends. So most of the characters here are an exaggerated version of someone I know in real life. 
Warning: This story may come to include incidents of mild violence and may allude to incest. 
Copyright © 2020 Rosario; All Rights Reserved.
Author

02/19/2020

(Updated: 02/11/2020)

3,152 Words
1,010 Views
0 Comments
Story Recommendations
Action Packed

0

Addictive/Pacing

0

Characters

0

Chills

0

Cliffhanger

0

Compelling

0

Feel-Good

0

Humor

0

Smoldering

0

Tearjerker

0

Unique

0

World Building

0
---
Story Cover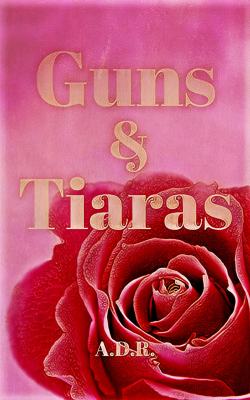 User Feedback
Newsletter

You probably have a crazy and hectic schedule and find it hard to keep up with everything going on.  We get it, because we feel it too.  Signing up here is a great way to keep in touch and find something relaxing to read when you get a few moments to spare.

Sign Up