Filter Bug on Stories Causes Wide Screen on Mobile

There are currently no reviews.
When Josh and his sisters move from the Brooklyn neighborhood of Manhattan Beach to the Lower East Side of Manhattan, he quickly befriends a group of gay kids that go to Stuyvesant High School, where he's a freshman. His youngest sister, Robin, forges her own relationships with fellow students at the Salk School for Science. In the meantime Freck's mother attempts to make amends. All look forward to the festivals of Passover and Easter, but then a global Pandemic forces a change of plans.
When I wrote what was originally Passover Pathos, I had no inkling that Covid-19 would change our way of life. This new virus threatened to upend the observances of Passover and Easter entirely. I therefore moved up the timing of the story and dealt with the effects of the pandemic on the characters that lived in the New York City of my imagination. How the virus will affect their lives in is still being written by the events occurring in our own lives today.
Copyright © 2020 Altimexis; All Rights Reserved.
Classic Author

04/08/2020

(Updated: 04/08/2020)

58,717 Words
3,917 Views
3 Comments
Story Recommendations (1 member)
Action Packed

0

Addictive/Pacing

0

Characters

1

Cliffhanger

0

Smoldering

0

Tearjerker

0

Unique

0

World Building

0
---
1
Story Cover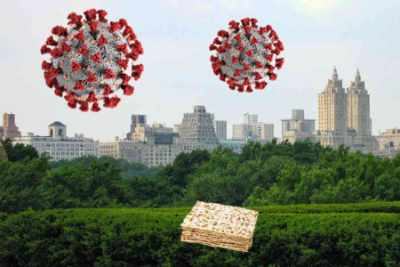 User Feedback
There are no reviews to display.