Join For Free and Get Notified of New Chapters!

Are you enjoying a great story and want to get an alert or email when a new chapter is posted? Join now for free and follow your favorite stories and authors!  You can even choose to get daily or weekly digest emails instead of getting flooded with an email for each story you follow. 

 


Stories posted in this category are works of fiction. Names, places, characters, events, and incidents are created by the authors' imaginations or are used fictitiously. Any resemblances to actual persons (living or dead), organizations, companies, events, or locales are entirely coincidental.
GFD 12: Blood Ties - 58. Chapter 58
---
"Gone From Daylight: Blood Ties 58"
---
"Omigod! I...I just...omigod!" I said, feeling my pulse race to the point of nearly making me tremble from head to toe. I barely knew what to do with myself, but tried to contain my excitement to keep anybody else from seeing me this giddy about going out all of a sudden. As I already know...they have quite a knack for 'chasing' me around town when they want to know what I'm up to. Hopefully, Bryson won't notice and Doc can keep it a secret. "I have to...Doc, dude...I have to go!!!"
With a grin, Doc was like, "Hehehe, I totally get it. Go. Before your anxiety causes you to shake yourself to pieces."
"I can't believe this! He's waking up! Like...is he totally waking up right now???"
"Congratulations, Justin! You're a daddy now!" He grinned.
And that's exactly how I felt at that moment. I actually brought another boy into darkness with me. And he's waking up now! Like...what will he say? What will I say when he says whatever it is that he's going to say? What am I...like...can he come stay with us? Bryson's GOT to let him stay with us, right? Is he going to be mad at me? Or...or not mad? Or...? Arrrghhhh! I've got SO many questions right now!
"I don't know what to say!" I told him. "I don't know what to do!"
"Shhhh, hold on a sec..." Doc said, and I saw Dion approaching from over my shoulder.
He said, "The lot seems pretty empty tonight..."
Doc responded with, "Well, you know that Bryson isn't going anywhere. Trevor and Michael are out finding trouble wherever it exists, ad Gyro couldn't WAIT to get his chores done before hitting the clubs. He's gotta find a new favorite spot since Bernie's was trashed."
"It won't be the first time that place was destroyed. Not by a long shot. I'm sure they'll rebuild and start over again in a few weeks." Dion told him, as Napolean came over, close enough for me to pet him while he licked my fingers in appreciation. "What was it called again?"
"The Crimson Euphrates Club. Well, way back when it opened, at least." Doc said. Flawless memory. "I hear they're restructuring the whole joint though. It won't be long. I'm sure of it." I was starting to get super fidgety, wanting to make a quick exit to go check on Richie. But I tried my best to hold myself together. Maybe it was for the best, to be honest. I wasn't quite sure that I was even ready to see my best friend ever, face to face, after all that we went through to get him out of that hospital and give him a second chance at life. You know? "Where is Jun?" Doc asked.
"Out for his evening meditation by the fountain, as always. He said that he's trying to find his 'center' again. Whatever that means." Dion replied. "Any word on where Jenna might be?"
Doc shook his head. "We tried to find her, Dion. We really did. But somehow she's blocking us out. Her empathic extra really took a severe hit after..." Doc looked over at me, and refrained from mentioning the incident with Dylan. "...She's completely off the radar. Maybe now that Taryn is back with us, he can find a way to send out a message and reach out to her telepathically. But that's really all we've got to go on for now." Then he said, quietly, "I'm worried about her, Dion. She didn't seem like she was dealing with things in a healthy manner, you know?"
Dion nodded. "I know. She slips up from time to time. Let's her emotions get the best of her. But I'm sure she'll come around eventually. She just needed....a little bit of space for a while, I guess." I didn't even realize how panicked I looked, or how much I was squirming, until Dion looked over at me and raised an eyebrow. "You feeling ok, there, rookie?"
"Yeah. I'm cool." I said, almost breathlessly. "I should go. I mean...I have to go. Well, not...not like I HAVE to go...but I mean...well, dawn's not coming for hours, so..."
Again, he looked confused, and even Doc wrinkled his forehead over my lame attempts to explain myself. It's not that I didn't want Dion to know that Richie was waking up...I just didn't want anybody to know just yet. Except for maybe Taryn. The less people I tell, the less I have to worry about my little secret being exposed over the next few days.
Yeah...I know, I know!!! Everybody gets super fucking FRUSTRATED when it comes to me keeping secrets about anything! But FUCK those people! Is this *MY* damn life, or is it theirs? Mine? Good! Glad you understand that! Now shut the fuck up and leave me the hell alone so I can mind my own business!
"Hey..." Came a soothing voice over my shoulder. I turned to see Taryn's beauty smacking me right in the face, with Rain's sour puss in the background as she gave him enough space to talk to me for a few minutes. "You ok? You look a little rattled." He asked.
"Who? Who me? Nah! I'm...I'm fine." I said. I wish that the others weren't around. It would be cool to tell him what I was up to without having to worry about it possibly making its way back to Trevor. "Say...I was gonna go out for a while tonight. Care to join me? It's always better when I have the prettiest boy in Chicago on my arm."
Charmed, Taryn blushed a deep red and giggled to himself. "Are you turning into a full blown party boy on me, Justin?"
"Not at all." I said. "I just thought it might be cool to...you know...maybe go hang out for a while. Together. You know?" I didn't know how to give him a hint about Richie without actually saying it out loud. So I tried to use his own extra to send him the message. "TARYN..."
"Ughhh!!! Owww!" He said, holding the sides of his head as my voice must have sounded like an excessively intense boom of unrestricted thunder in his head!!! "What the...?"
I really need to learn how to control his extra better, minus the occasional 'flare ups'. You know, when I'm not fighting for my life or something in some kind of high stakes hand-to-hand combat match.
"Sorry." I said, giving his cheek a gentle kiss and petting his hair as if that could possibly do anything to feel any better. "I didn't mean to do that."
"Dear God, I certainly hope not." He told me. He rubbed his eyes for a bit and leaned up against one of the cars in the lot for balance while he tried to catch his breath.
"Awwww, I'm sorry, babe!" I said, moving forward to wrap my arms around Taryn's neck and hold him close. I hope it was at least somewhat soothing.
"I'm cool. Honest. K?" He said, and leaned his head back to let his sweet lips touch mine for a quick moment. However, I noticed that he sort of felt a little awkward when he saw Rain roll her eyes and look away from us. Sighhh...geez, it's not like I was hogging him all to myself. "Listen, I think I'm gonna stick around the lot for the night...if that's ok with you?"
"Yeah. Yeah, that's fine." I said, peeking over at Rain again, who was obviously getting impatient with us being so infatuated with one another all the time.
"Can I depend on you to be careful and behave yourself out there tonight?" He grinned.
"Would it matter? I am the 'chosen one', after all."
"Hehehe, yes. Yes you are." Then this wicked smirk appeared on his face, and he said, "Hey, Dion...you wanna know how many firecre weapons has within reach of him right now?"
"Taryn..." I blushed.
"Nah, go on. Tell him. Dion, watch this!"
I sighed, and I said, "Two hundred and thirty seven..." Both Doc and Dion thought that was SO weird. Hehehe! "I don't know how it happens, I just...sort of know. I just started figuring it out for myself."
Dion said, "Damn, boy. You will definitely have to teach me THAT trick once you get it all worked out in your head."
"Honestly, Dion, I don't know how anything works in my head. But sometimes I can like...'feel' it, you know? Feels like it's getting stronger every night, but it's still not strong enough for me to really understand it. All of these extras and I can barely claim to really know how to use a single one of them yet."
"Give it time." Doc said. "Heck, it took all of us months to try to master just one extra each. I can't even imagine what kind of confusing storm of special abilities you've got spinning around in your head all night long."
"Well...maybe some time soon, you can help me enhance my skills a little bit. Can never have too much training, right?"
There was a certain warmth in the smile that Doc gave me in return. I think he actually took it as a huge compliment. You'd figure that Doc would be bombarded with compliments all night long in this place. He was our beloved teacher, the keeper of all of our feelings, all of our secrets. And he feels so...'pushed to the side' when it comes to the rest of us sometimes. I don't know, I think it just made me happy to bring a little bit of light to his own particular grand of darkness tonight. Just with a couple of words. It cost me nothing. And now we both feel good. Hehehe!
"Any time you think you need more training, Justin...you know where to find me. Maybe I can learn a few tricks of my own, huh?" Doc was getting a pretty deep blush at that moment, and tried to hold back a little bit on his smile as he turned his wheelchair around and rolled away before he ended up showing more emotion than he wanted to.
What can I say? He can be a little guarded with his feelings sometimes.
"Taryn? Any time tonight?" Rain asked. She was both a bit more attached and a bit grumpier tonight simultaneously. I doubt I'll ever understand how she's able to pull that off.
"I'm coming." Taryn said, and he gazed into my eyes with a loving smile. Just happy to be home again. "Duty calls. But...come home safe, m'kay?"
"I couldn't be safer if I tried." I assured him. "And God help anybody who DOES decide to make me try. They get it ten times worse. Hehehe!"
"Don't get cocky. Just be home by dawn. Or you'll have ME to deal with."
"My one Kryptonite. No fair." We exchanged another small peck on the lips, and I made sure to walk over and let Bryson know that I was going out for a short while and that I'd be back. If I ever expect him to trust him, I'm going to have to bring an end to all of these dark secrets of mine. Lucky for me, I...I'm a part of a family that has more than earned my ability to do so. With the exception of Richie...I don't think I ever had that in my life. It's a good feeling. A 'safe' feeling.
I happened to take in a little bit more of the city atmosphere tonight than I usually did when I walked these streets. It might sound strange, but I really am starting to see the great divide between...well...me and them. I couldn't really tell if it was a good thing or a bad thing, to be honest...but those that still walk in daylight seemed to have so much more options provided to them. And yet, they spend most of their time taking those options for granted. Trust me...once you see it for yourself, it's really hard to get it out of your head. We're almost like completely different species. But I still wanted to be a part of their world again somehow. Or maybe show them the beauty in darkness instead. I'm sure that there's a definitive bridge between darkness and daylight somewhere out there...I just haven't found it yet.
Maybe this whole 'Vampire Dawn' business would have been better left in the hands of someone who didn't live his life as a total reject from society in the first place. Maybe I'll end up either insane or suicidal like all of my predecessors before me. Six hundred years of progress since the last vampire Mimic walked the Earth...and I doubt the human condition has changed much at all when it comes to how we connect to one another.
As I got closer and closer to Jeremy's place...doubt and fear began to enter my mind. I kept thinking about what Richie might say to me once he's realized what happened to him. Once he figures out that I did it to save him...not curse him with a life completely void of daylight for all eternity. My mind felt as though it was spinning in circles, unsure of what to tell him right away and what to save for a later time. It was a lot to drop on somebody all at once. I didn't want him to panic or be crushed under the weight of it all. Hell, I've never even told Richie that I was GAY! And even that tiny bit of info seemed extremely intimidating to me at this point. How, exactly, do I plan to explain this?
I thought back to Trevor and Jeremy trying to talk me out of giving Richie the bite in the first place...or at least trying to slow me down so I could take enough time to really think about it. But he was sooooo sick. So fragile. Any hesitation could have meant losing my one and only best friend from my previous life...and I don't think I would have been able to bear watching him slip away like that. Richie was like an angel to me. He deserved so much better than that.
Still, I don't think that any of my deepest concerns had worked themselves out by the time I had gotten to Jeremy's gate. Already, I could feel Torsten and Grimm watching me, catching my scent, waiting for me to do anything out of the ordinary so they could emerge from the shadows and shake me like a ragdoll if they had to. Luckily, I think they've gotten used to my presence there. So despite the paranoia of approaching that door...I was confident that I didn't really have too much to worry about. Which is a good thing. Nobody wants to think about being torn apart by a couple of vampire wolves when they've already got other things on their minds already.
"Hello?" I called out as I walked in. "It's me. It's Justin..."
I suddenly saw a giant form step out from one of the corners behind me, nearly blocking all of the light in the room from its massive size. I turned to see Jeremy's 'muscle', Tiny, standing there, looking down on me as if I was a toddler. "The boss says you should have come earlier. He's got a business to run. He don't like to wait."
"I...I came as soon as I could. I mean..."
"Save it for him. Not for me. I couldn't care less." He said. And he walked forward to open the door for me to go down to Jeremy's morgue.
"Thanks, Tiny." I mumbled, and walked down the steps until I saw Jeremy at one of his sinks, rinsing off a thick and heavy coating of blood off of his hands. There was a naked young lady lying on his ice cold table, and what looked like an entire 'coat rack' full of corpses just off to the side near the back wall. They were in clear plastic bags...pale...motionless...ugh! I don't know how anybody could ever get used to seeing stuff like that. "Hey..." i said softly, causing Jeremy to turn around and wipe a smudge of blood off of his forehead.
"It's about time you showed up. I thought you'd be a little more excited to see your handiwork in motion." He said.
"So...he's awake?"
"Barely, but yes. He's awake." Jeremy picked up a nearby towel to wipe the excess blood from his face. "Sorry. This chick was a 'squirter' Very messy." Then he called out, "Hey, Tiny? Can you bag this chick for me and put her on the rack? Tonight's party favors are ready for the deep freeze. Don't forget to label her with the sticker on the desk over there."
"No problem, Boss."
Jeremy flicked some of his dark locks out of his face and gave me a bit of a smirk. "Let's not keep your boy waiting. Follow me." He said, and I could already feel the excitement building up in my chest as he turned to lead me towards his recovery room. Omigod, omigod, omigod! I wasn't quite sure what I was going to see. I wasn't quite sure of what I was going to say. I just knew that I had to see my best friend again. I could hardly breathe. "Now, remember, Justin...he's just waking up from the change. A crossover is a harsh attack on the mind and body, and he's still gonna need some time to heal. He's going to be extremely sensitive to stimuli. All of his senses are on fire right now. So don't go charging in there like a wild bull and start screaming in his ear. You can cause some pretty severe permanent damage if you don't wait until he's gotten a few sleep cycles under his belt."
"Ummm...ok. I won't." I said nervously.
"I'm sure he'll be happy to see you. It took a while for me to convince him that he hadn't been kidnapped or something. I don't think he remembers much of what happened at the hospital."
"Oh....wow. I mean, you didn't...you didn't, like..."
"Tell him? Nope. I haven't told him anything. Promise. I'm leaving that mind-obliterating conversation all up to you, my friend." He said, coming to the door and getting ready to open it up for me. "Listen...the whole vampire thing? I mean, look...you can do this any way that you want. Just remember that you've basically ended the only life that he's ever known, and traded it in for a new one that he might not want. Being asked to live a life in darkness takes time to absorb. And judging by the way you looked, all shivering and shaking, the first time you stepped foot into my lab looking for a few blood snacks...I'm gonna assume that you already know that. So break him in easy, ok? No matter how many questions he asks you...keep in mind what kind of effect the answers might have on him if you spill them all out in his lap without letting him get used to it first. Understand?"
"Got it. And I won't. Promise."
He smirked, and then opened the door. "Alrighty then. Have fun."
When I entered the room, Richie was laying there, covered up with a few thick blankets and his arm up to cover his eyes. My heart began to soar so fast and so furiously that it immediately brought tears to my eyes. My voice was trembling as I approached and said, "Welcome back, Sleeping Beauty."
Richie took his arm down, his eyes red with pain, his muscles still sore...but as always...he found the energy to work up a decent smile to greet me. "Is that you, Freak?" He said weakly.
"It is. It's me." I said, quickly wiping my eyes. "How are you feeling?"
"Like I've been run over by a train..." He groaned. "What the hell happened?"
I answered by simply asking, "What do you remember?"
"Ummm...pain. Lots of it." He said, and coughed a few times to clear some of the mucous out of his throat. "I remember being really really hungry. And I sorta faded in and out for a while. I think...wait...were you fist fighting in the hospital with some other kid?"
He was straining, and coughed again, holding his chest from the ache of it. He really was in bad shape, but he was doing a hell of a lot better than he was when I bit him. "Shhhh...it's ok. Breathe. Take some time to get your bearings back."
Richie reached up to run his fingers through his hair. "What the...this is so friggin' weird!" He said. "I'm...I'm not used to having...I mean, is this real? Is this my hair?"
I teared up again as I giggled at his confusion. "Hehehe, yeah. Yeah, it's your hair. All of it."
"I'm not used to having hair anymore."
"I'm not used to you having hair either." I smiled proudly, and moved in to hug Richie tightly against me. I never thought I'd get a moment like this with him ever again. Not ever.
"It feels so long. You've gotta bring me a mirror so I can see it." He grinned. But then he got a bit more serious and asked, "Hold on...how long have I been asleep for?"
More questions. Be delicate, Justin.
"A while. Sorta." I said.
"How long is a while?"
Sighhhh...ok, might as well tell him. "Richie...it's been...about a month. Maybe a little bit longer."
"A MONTH?!?!?" He shouted, and suddenly felt the pain from hearing his own voice piercing his brain like a migraine headache. "Owwww! What the...???"
I quickly reached out to cup my hands over his ears. "Shhhh, don't scream, ok? Your body is dealing with a lot of stuff right now. You've got to give it a chance to adapt."
"Adapt? Adapt to what?" He asked, his eyes looking into mine helplessly while I did everything that I could to calm him down. "Justin? What...what's happening to me? Where am I? I'm so confused."
"Don't be scared, ok? We've got...a lot to talk about. But I just need you to relax for now, ok?"
"I don't understand what this is. I don't feel right. This is creepy." He began to squirm, and I just wanted him to sit still for a while so I could fill him in on some of the details later on. I'll tell him. I swear. I'll tell him everything. He just needs to rest his body and mind so that he'll be able to handle it all.
Geez, no wonder Bryson has such strict rules about initiating this sort of thing.
"You're ok, Richie. Better than ok." I smiled. "You're Superman. Just like me."

He thought about it for a second, and then looked into my eyes to ask, "Where's my mom, Justin? Does she know that I'm here? Has she been coming by while I was asleep? You've got to tell her that I'm awake. She was soooo worried about me. I want to let her know that I'm ok..."

Hugging him a little bit tighter...I knew that this wasn't going to be an easy dialogue to have with my best friend. I dreaded having to tell him the truth about the situation...but how long could I really keep it a secret from him? I knew what I was getting into when I took Taryn's bite...Richie didn't.

I'll just have to pray that he'll find it in his heart to forgive me over time.
Copyright © 2018 Comicality; All Rights Reserved.
Stories posted in this category are works of fiction. Names, places, characters, events, and incidents are created by the authors' imaginations or are used fictitiously. Any resemblances to actual persons (living or dead), organizations, companies, events, or locales are entirely coincidental.
Story Discussion Topic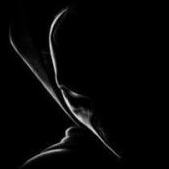 Open Club · 139 members · Last active
A fan club for Comicality to chat about his stories
---
You are not currently following this story. Be sure to follow to keep up to date with new chapters.
Chapter Comments
Newsletter

You probably have a crazy and hectic schedule and find it hard to keep up with everything going on.  We get it, because we feel it too.  Signing up here is a great way to keep in touch and find something relaxing to read when you get a few moments to spare.

Sign Up