Join For Free and Get Notified of New Chapters!

Are you enjoying a great story and want to get an alert or email when a new chapter is posted? Join now for free and follow your favorite stories and authors!  You can even choose to get daily or weekly digest emails instead of getting flooded with an email for each story you follow. 

 
The Unwanted
Two Sami boys, living in a small town in the extreme north of Norway, become friends while in primary school. They remain friends for years, but both discover, independently from each other, that they possess a trait, that will never be accepted by their people. But that is unacceptable for them. Which only meant, that the fight is on!
No, I'm not writing that fast. Actually, this story was planned to publish around this date, until I spontaneously decided to put "Pedik Russkiy" on line first. Since I've worked ahead I plan 1 part per week. 
Contains several erotic scenes
©Copyright 2022, Georgie D'Hainaut; All Rights Reserved
Author

03/05/2022

(Updated: 03/22/2022)

51,778 Words
4,804 Views
47 Comments
Story Recommendations (3 members)
Action Packed

1

Addictive/Pacing

3

Characters

3

Chills

1

Cliffhanger

0

Compelling

3

Feel-Good

0

Humor

0

Smoldering

1

Tearjerker

0

Unique

3

World Building

3
---
3

5
Story Cover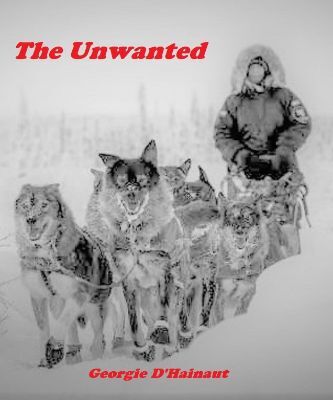 User Feedback
Newsletter

You probably have a crazy and hectic schedule and find it hard to keep up with everything going on.  We get it, because we feel it too.  Signing up here is a great way to keep in touch and find something relaxing to read when you get a few moments to spare.

Sign Up