Unearthly Delights
There are currently no reviews.
After the successful assassination of his older brother, Xavier, the party boy deviant, is forced to take over ruling as Prince of The Underworld. It's all fun and games until the welcome party with his subjects is ruined by a pissed off Demigod coming to collect on a promise his dear, dead brother stupidly made. Xavier has no intention of making good on the deal, especially when he finds out it involves him. But when the Prince of the Underworld takes on a Demigod, they find their murderous blood-thirst isn't that far from lust, and until they can break the spell keeping them both invincible, they might as well enjoy themselves. 
Explicit violence and death scenes. Explicit sex scenes. Proceed into the mess of murder and smut at your own risk.
Copyright © 2022 Littlelovestories, Adam Andrews Johnson; All Rights Reserved.
Author

12/30/2022

(Updated: 12/30/2022)

7,353 Words
643 Views
0 Comments
Story Recommendations
Action Packed

0

Addictive/Pacing

0

Characters

0

Chills

0

Cliffhanger

0

Compelling

0

Feel-Good

0

Humor

0

Smoldering

0

Tearjerker

0

Unique

0

World Building

0
---
Story Cover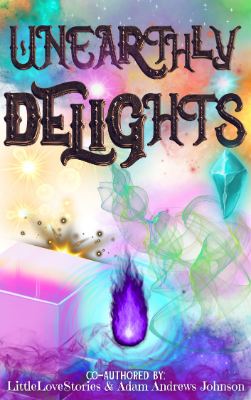 User Feedback
Newsletter

You probably have a crazy and hectic schedule and find it hard to keep up with everything going on.  We get it, because we feel it too.  Signing up here is a great way to keep in touch and find something relaxing to read when you get a few moments to spare.

Sign Up