Comments Invisible in Dark/Contrast Mode Bug Has Been Reported. We are working on patch.
Rest in Peace - Songs for the Dead - 3. Gord
some people reveal themselves after their deaths
suddenly we want to know them and we look,
poking into corners previously unknown;
finding poets, musicians; our brethren
and I wonder what it is to die?
while our words and music remain,
as do their families, people who now hear the
voices, familiar, painful and sweet, it must be
through their songs their giant spirits live on
I read about you, I'm proud of you
I hope one day to meet you when my turn is come
We will meet, one day, in Bobcaygen.
Thank you, Gord ... for all the music and for Bobcaygen.
in memory of Gord Downie
Copyright © 2018 Mikiesboy; All Rights Reserved.
4

10
Story Discussion Topic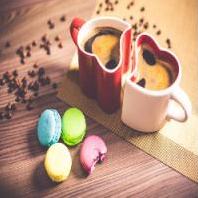 Open Club · 33 members · Last active
A fan club for Mikiesboy to chat about his stories as well as home to the Drop In Centre Chat Topic
---
Chapter Comments