Filter Bug on Stories Causes Wide Screen on Mobile

Rest in Peace - Songs for the Dead - 2. Remembering Cognac69
@cognac69 was not with us for a long time. However, he ingrained himself in this place and in the hearts of many of us. There are 3 poems here. The first is my own. My poem for him. The two others he left for me ... and after speaking to @cognacjnr , his son, I have decided to post them here. They are each touching and poignant. They belong with him.
You knew that life marched on
And you knew you were not long for this world
I am glad to have known you
Sad you are gone, but I remember with a smile.
Our time together was short, but you were alive
Life was to be grabbed and you did
Not always in a good way
But mistakes are great teachers
You were wise enough to see the lessons
Time was short but you filled it
With shouts for justice and love
And the importance of giving from the heart
You wanted only to spread love;
To feed those who had so very little
You nourished their souls with food and kindness
What greater thing is there, than that?
Some Days
Some days you feel invincible,
Some days you feel like Superman.
Others you question your mortality,
So you just do the best you can.
Some days your full of energy,
Those days you need no rest.
Others everything is so hard,
But still, you do your best.
Live your life without regrets,
Cherish each and every day.
Respect and love those around you,
They are special in their own way.
One day it will all end,
It's the day we come to fear.
How do I know all of this?
For me, that day draws near.
Time
So many things to do,
There's not enough time.
So many things to say,
There's not enough time.
So many places to go,
There's not enough time.
So many people to see,
There's not enough time.
I thought I'd have tomorrow,
I've run out of time.
~~~
Rest in peace, my friend. xo
Copyright © 2018 Mikiesboy; All Rights Reserved.
Story Discussion Topic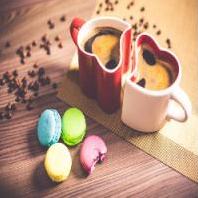 Open Club · 34 members · Last active
A fan club for Mikiesboy to chat about his stories as well as home to the Drop In Centre Chat Topic
---
Chapter Comments